This simple recipe is sure to be appreciated by all pickle lovers. Spring is the best time to prepare a delicious snack not only for every day, but also for the festive table. Pickled radish is a great addition to meat and fish dishes. Pairs very well with grilled meats. Can be served with any side dish. The technology is quite simple and does not take much time. Can be stored in the refrigerator for up to 2-3 weeks.
Ingredients:
For marinade:
Water – 500 ml.
Sugar – 1-1.5 tbsp. l.
Salt – 1 tsp
Table vinegar – 2 tbsp. l.
Bay leaf – 1 pc.
Black peppercorns – 5 pcs.
Allspice peas – 5 pcs.
Carnation – 2-3 pcs.
Italian herbs – 1 tsp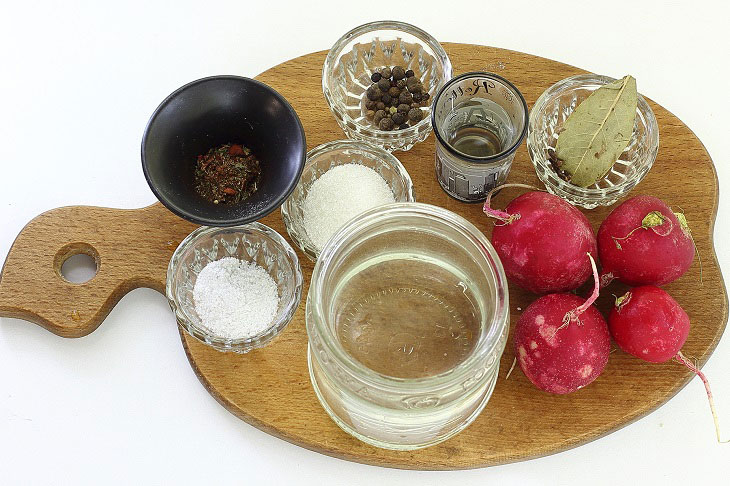 Cooking time: 30 minutes. Yield: 500 g jar.
How to cook:
1. First, you need to prepare the marinade. For this purpose, take suitable heat-resistant dishes. Add salt, granulated sugar, bay leaf, black and allspice, Italian herbs, cloves.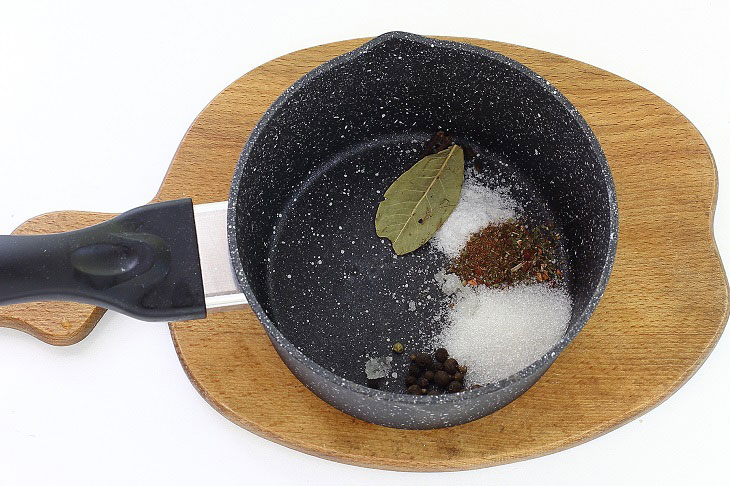 2. Pour in water. Stir and set over high heat. While stirring, bring to a boil.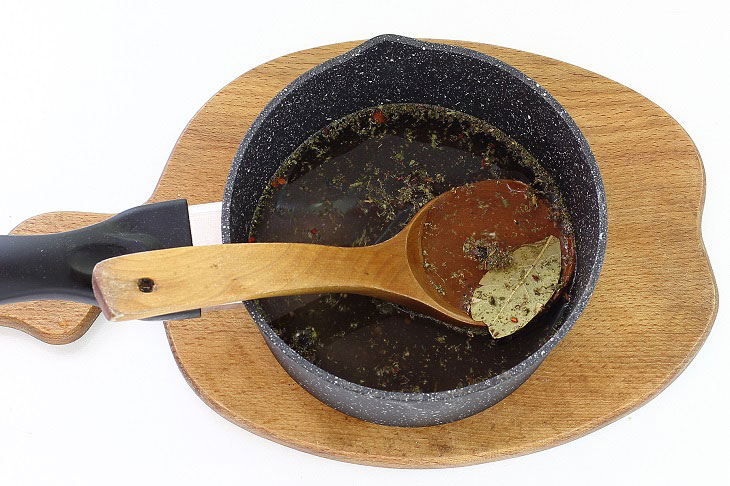 3. Turn off the flame of the burner and cool the marinade until warm. Pour table 9% vinegar. Stir. Lemon or lime juice works well in place of vinegar.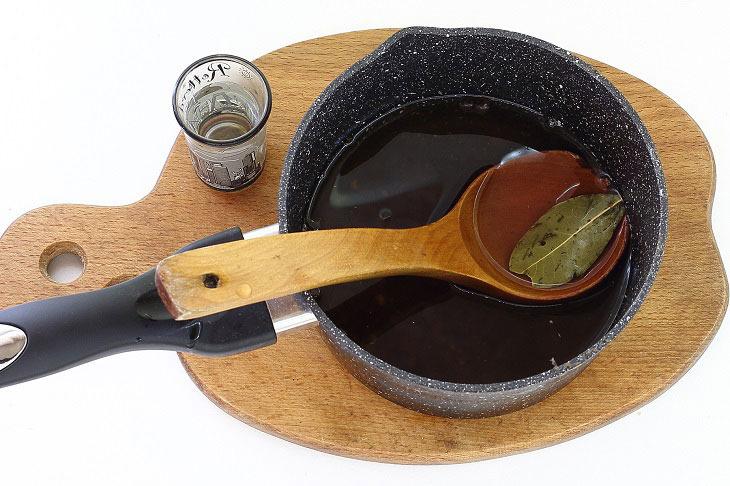 4. When buying radishes, pay attention that the vegetables are firm to the touch, without mechanical damage and signs of spoilage. Rinse well with running water. Trim the ponytails on both sides. Cut into rings not very thin.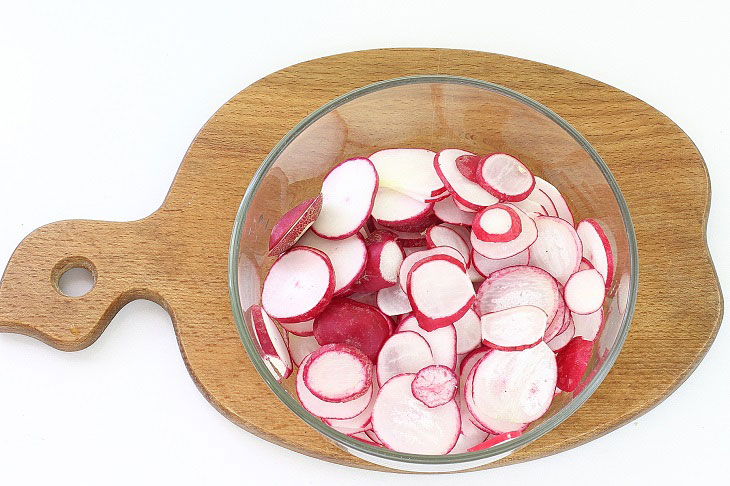 5. Pour in the cooled marinade. Place a small plate on top so that all the radishes are under the marinade. Send to the refrigerator for 4-5 hours. During this time, the radish will marinate well and remain crispy. If it is cut very thinly, then the vegetables will be soft.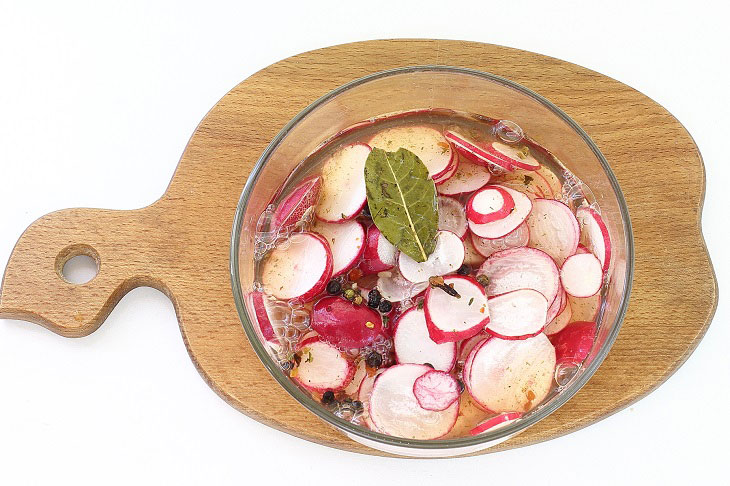 6. Transfer to a suitable container with a lid and refrigerate for storage.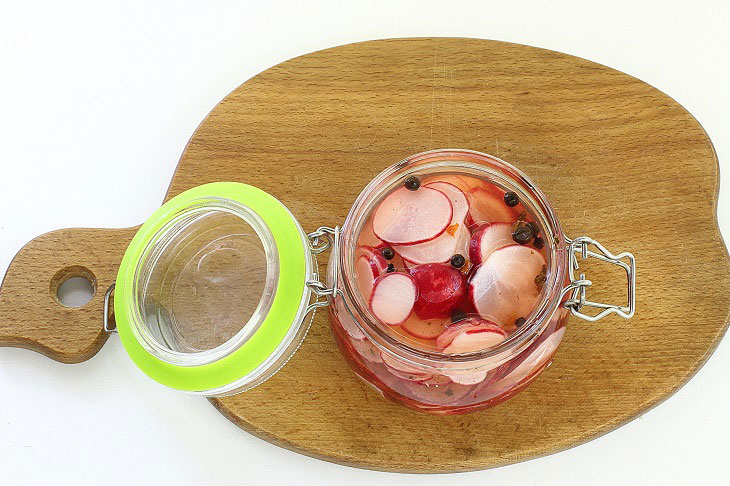 Serve as needed. Pickled radish is ready.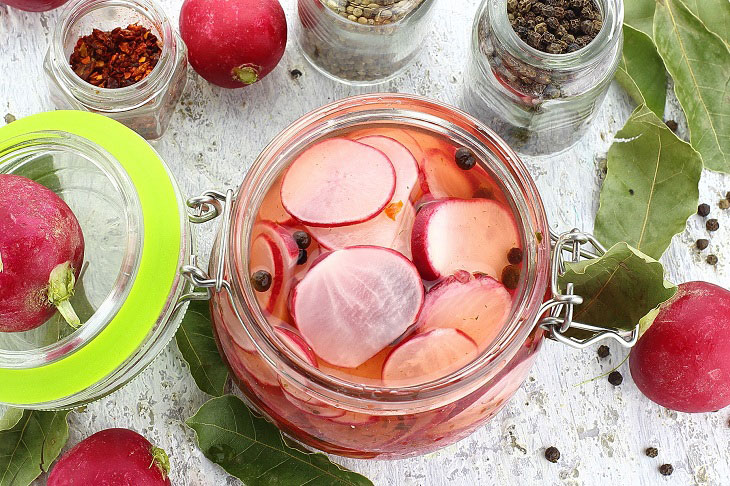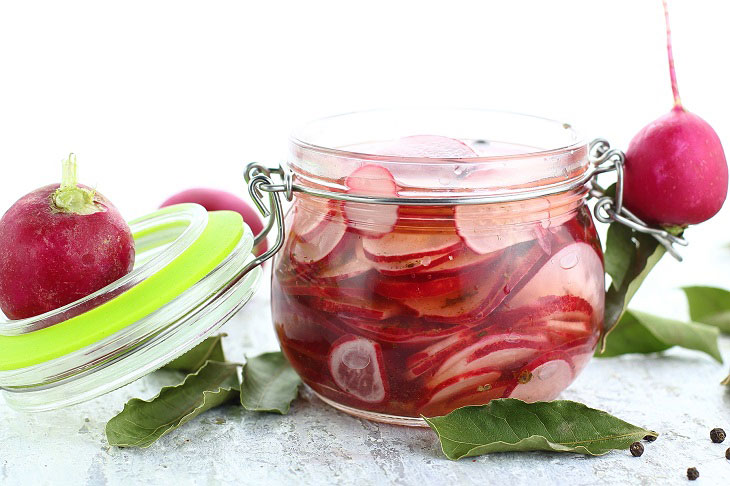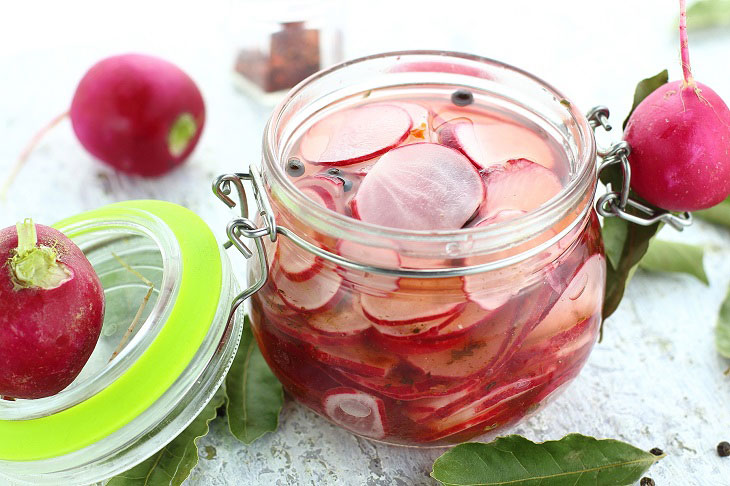 Enjoy your meal!