Mushrooms in Venezuela are very tasty. This recipe can be safely made on the festive table, or you can roll the mushrooms into jars for the winter. They are well kept. What is remarkable about this recipe is that no water is used at all as a marinade. Instead, vegetable oil and vinegar are taken.
For the preparation of such mushrooms, you can use any mushrooms, be it champignons or some kind of forest. In addition to the listed ingredients, you can still safely use cloves, allspice and other special spices for mushrooms.
It is best to serve ready-made mushrooms with some kind of side dish. They go well with regular potatoes and some cereals. Also, such mushrooms can be safely used for salads.
Ingredients:
Mushrooms or any other mushrooms – 400 g.
Peppercorns – 5-7 pcs.
Salt – 0.5 tsp.
Sugar – 1 pinch.
Bay leaf – 1-2 pcs.
Garlic – 1-2 cloves.
Vegetable oil (it is better to use odorless) – 100 ml.
Vinegar 9% – 1 tbsp. l.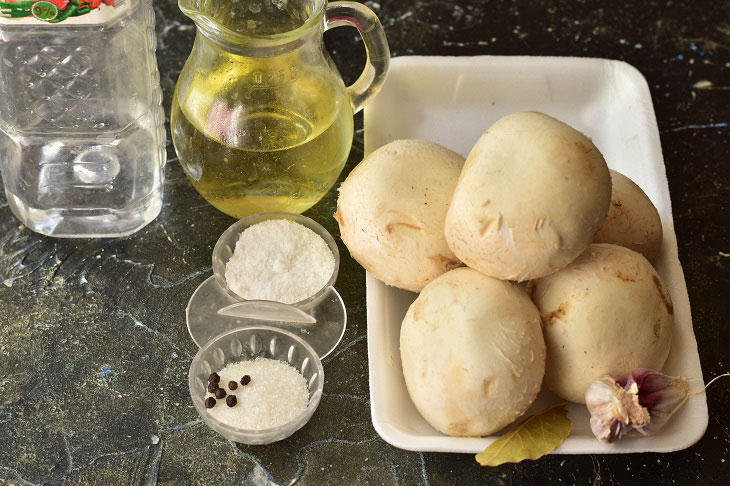 How to cook:
1. Wash mushrooms or any other mushrooms well. If necessary, then be sure to clean the hats with a sharp knife. Chop the mushrooms if they are large. Put them in a bucket or bowl.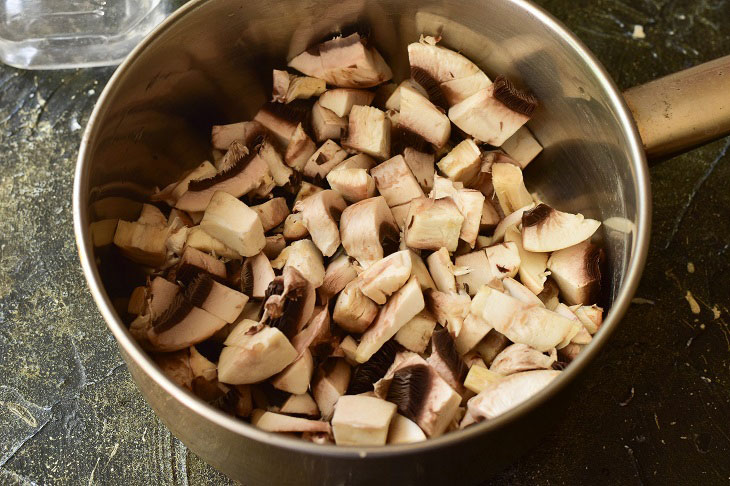 2. Add peeled garlic cloves and bay leaf, which is broken into several pieces with your hands.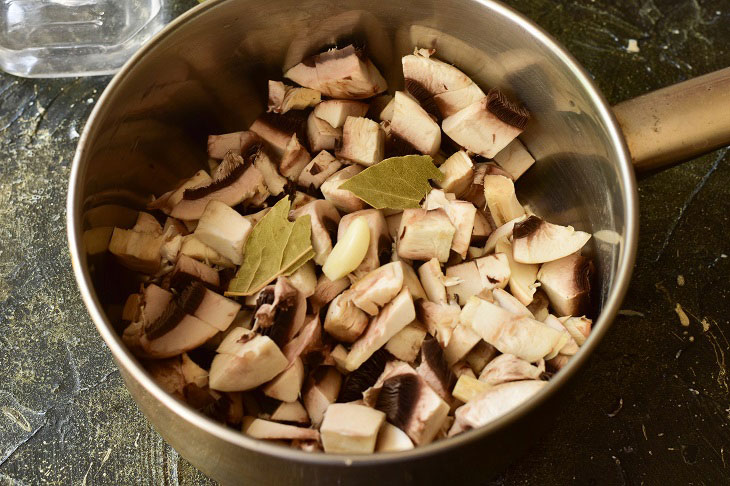 3. Now add salt, sugar and peppercorns.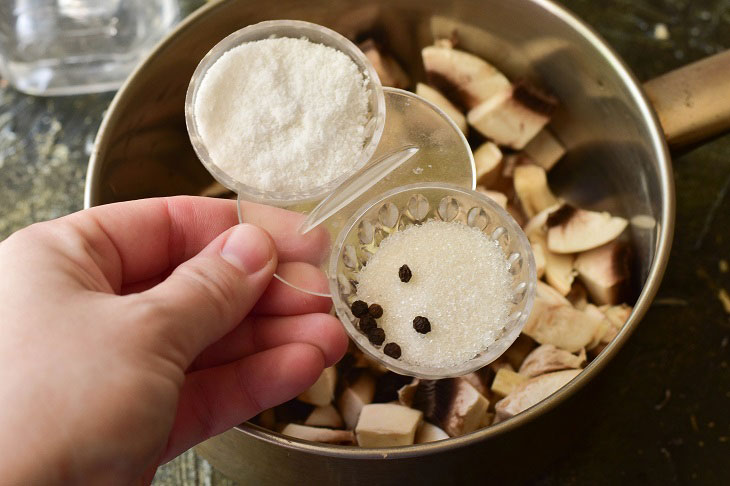 4. Pour in the vinegar immediately to the mushrooms.
If you use acetic acid, then be sure to dilute it with water in the right amount beforehand (see the package).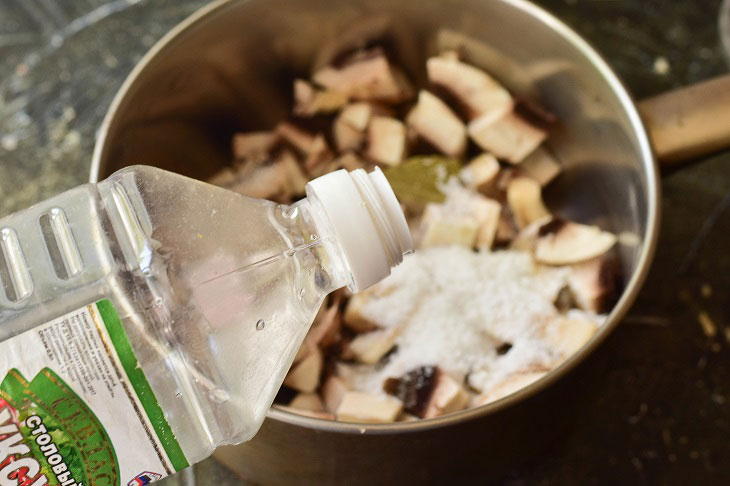 5. Now pour in the vegetable oil.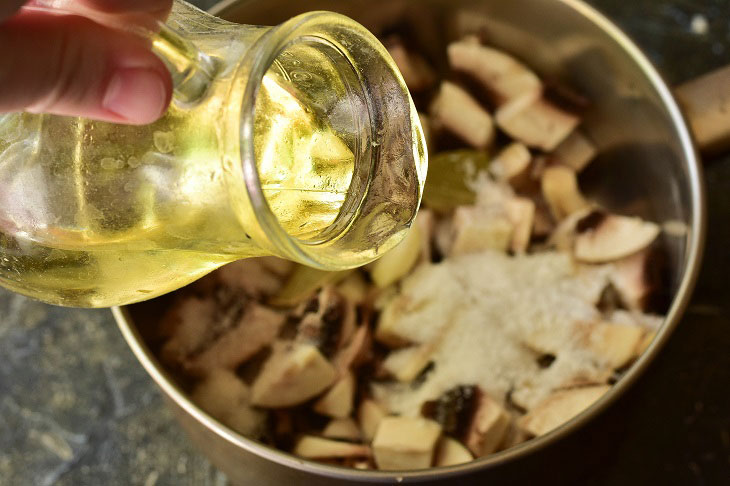 6. Put the ladle on a low fire, when the mushrooms start juice, add fire. Bring the marinade to a boil, lower the heat and simmer the mushrooms for 5-7 minutes.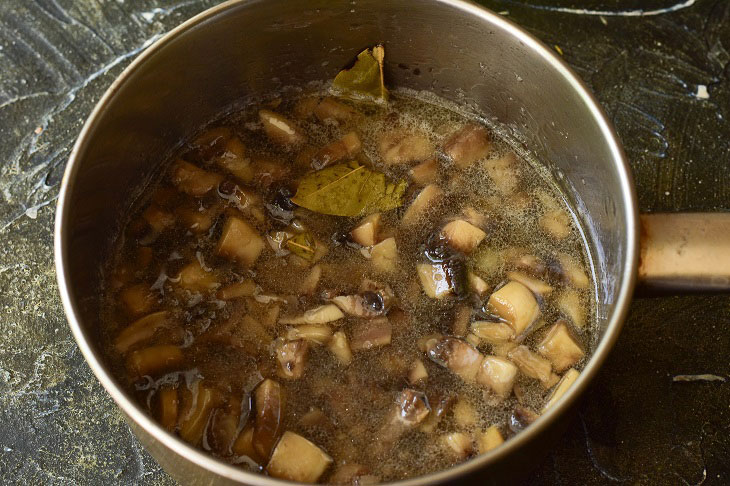 7. Then let the mushrooms in the marinade cool completely. After that, you can safely put them in a beautiful bowl and serve them to the table, or put them in clean glass jars, tighten them with lids and send them to a dark place for storage.
These are very tasty Venezuelan-style mushrooms! Be sure to try to cook them, they will definitely please every1.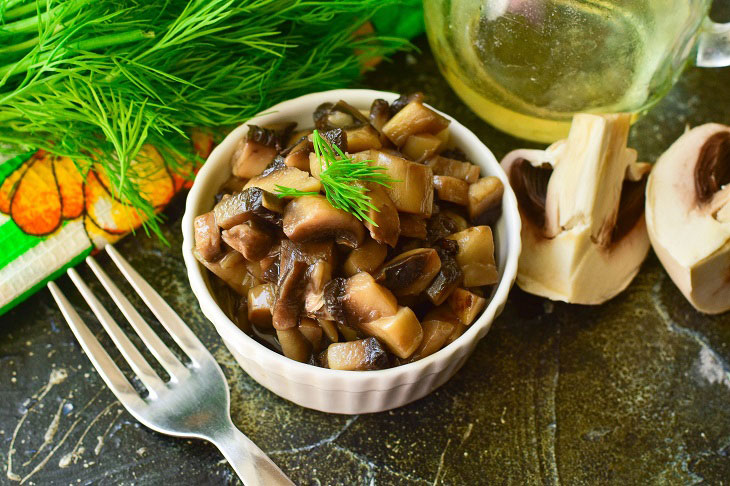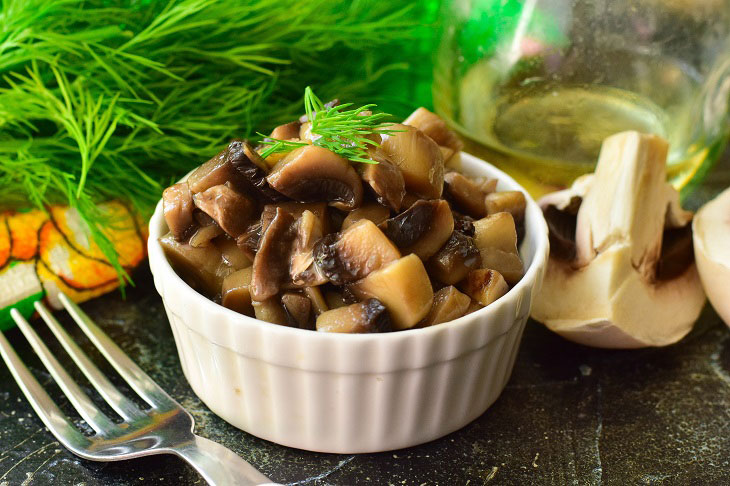 Enjoy your meal!