Naval pasta with minced meat is an everyday dish from affordable products. Prepared in several stages. First, minced meat with onions is fried, then mixed with boiled pasta. It turns out both meat and a side dish in one pan. You can't imagine a simpler and more nutritious dish.
Anyone can cook such a dish, even a bachelor, the recipe is very simple and ideal for any cook, especially a beginner. Pasta goes well with minced meat and makes them very tasty. For the recipe, you can use any minced meat – chicken, pork or mixed. We used pork and beef.
Ingredients:
Minced meat (pork and beef) – 250 g.
Pasta – 200 g.
Onion – 50 g.
Vegetable oil – 30 g.
Salt, black pepper – to taste.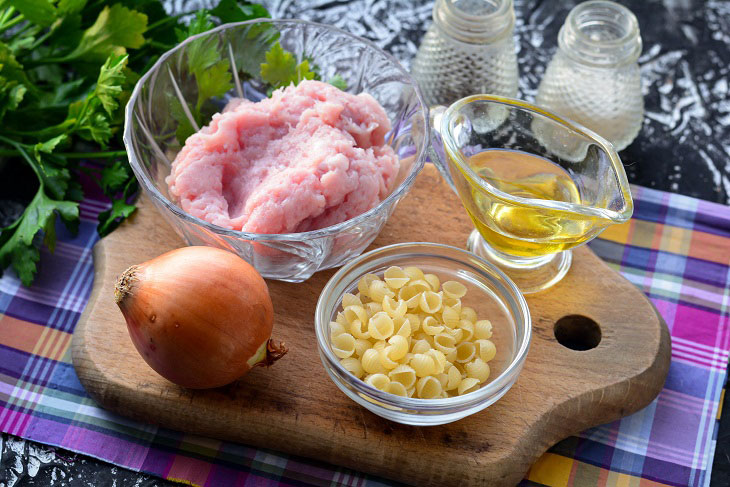 How to cook:
1. Boil 600-700 g of clean water, lightly salt and add pasta. You can take shells, horns or other types of pasta. Boil the pasta for 4-5 minutes, drain the liquid, but leave a couple of spoons separately in a glass to use at the end of cooking.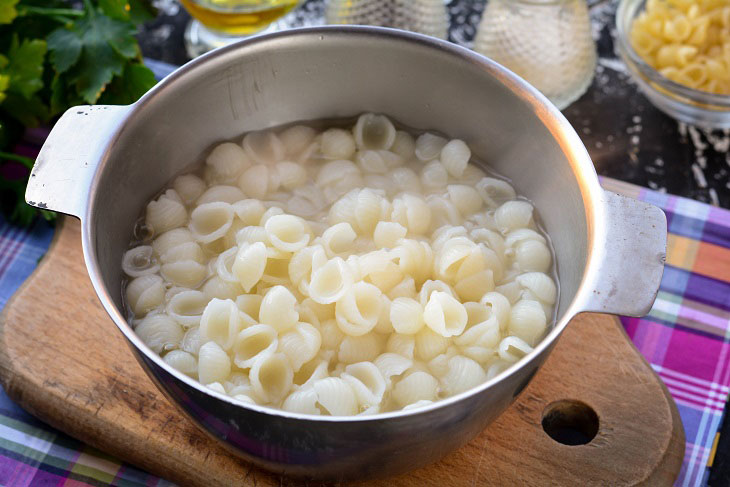 2. Peel the onion from the husk, rinse and chop it into small cubes. Onions will give minced meat juiciness and a pleasant taste.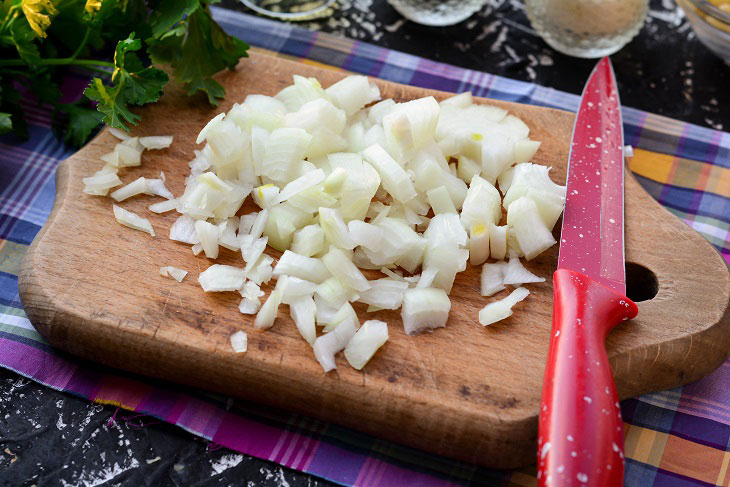 3. Fry the onion in vegetable oil, stirring constantly so that it becomes transparent and slightly ruddy.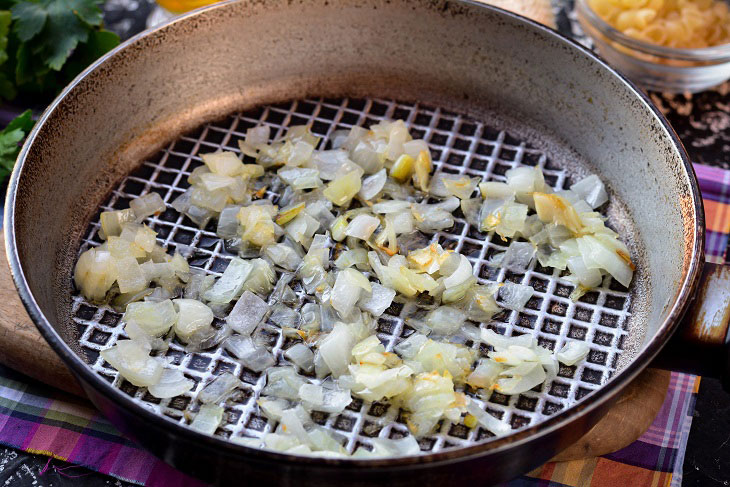 4. Add minced meat to the onion, mix and fry everything together for another 7-8 minutes. Minced meat usually cooks quickly. Salt and pepper to taste.
You can use any spices, even ready-made seasonings for meat dishes.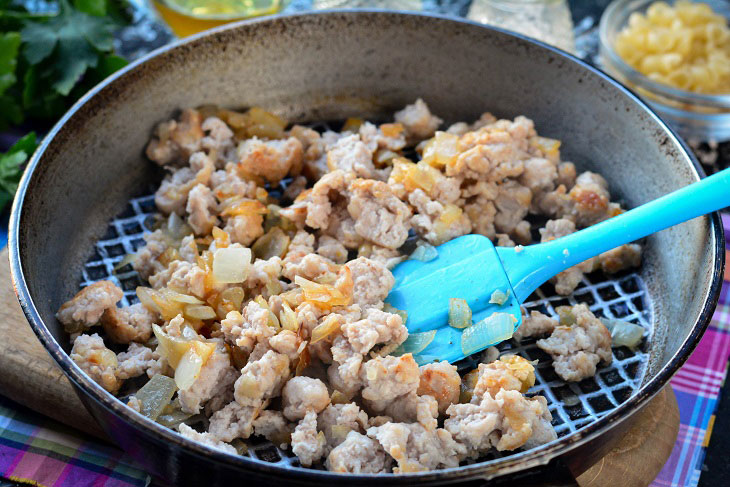 5. Pour pasta and a couple of tablespoons of water for juiciness to the finished fried minced meat.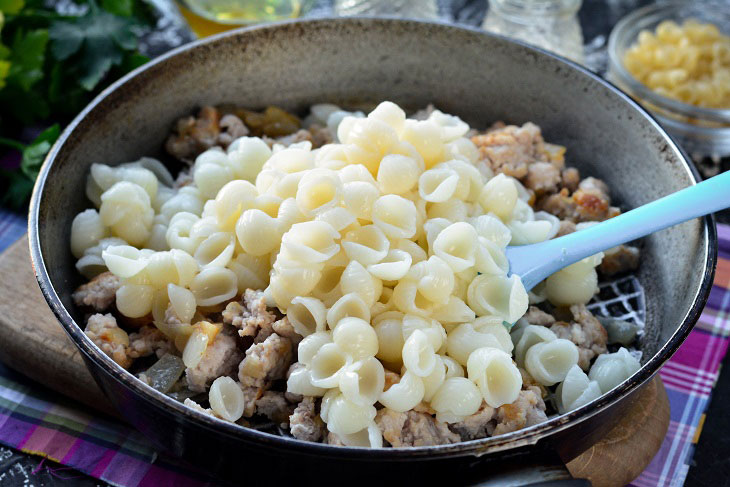 6. Mix the pasta with minced meat and cook over low heat under the lid for 3-4 minutes. The pasta is soaked in meat sauce and flavor.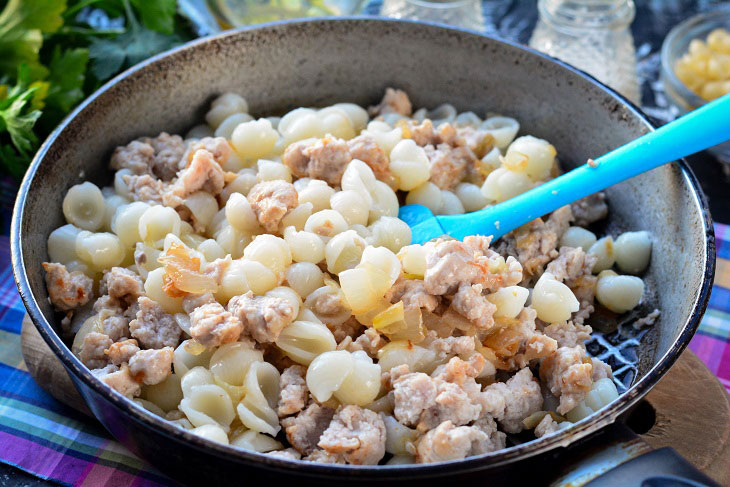 Serve pasta in a naval way with minced meat at the table while it is hot and so tasty.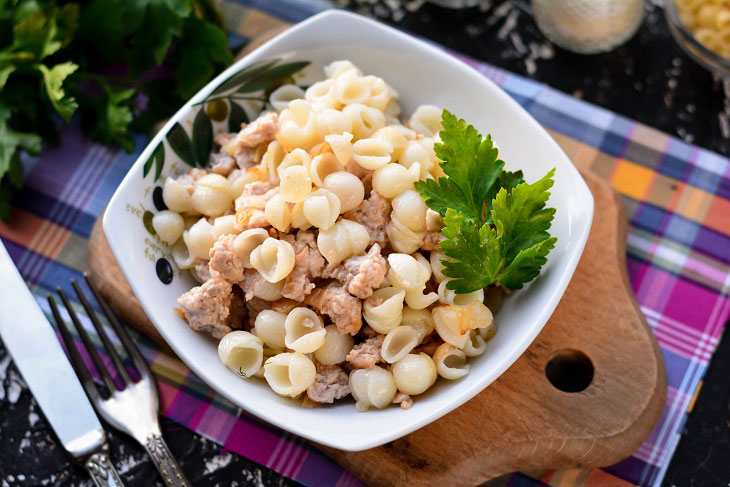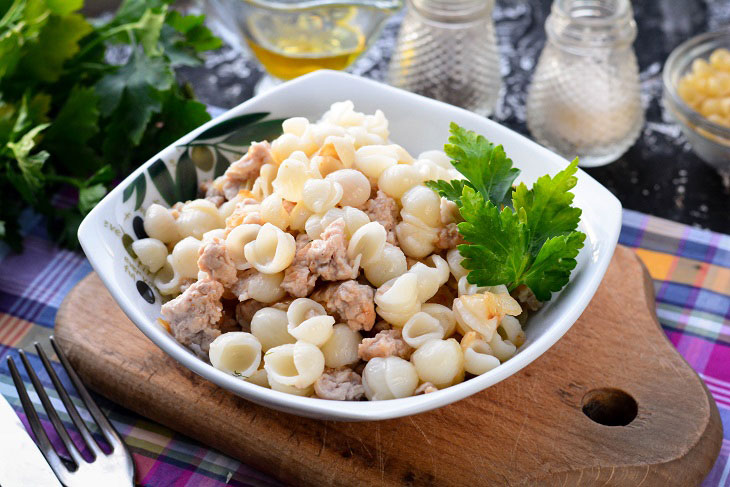 Enjoy your meal!