Nutritious and fragrant porridge is obtained by combining several types of different cereals. Let's cook porridge with mushrooms and millet today.
Ingredients:
Salo with meat layer – 150 g.
Onions – 1-2 pcs.
Champignon mushrooms – up to 150 g.
Rice – 0.5 tbsp.
Arnautka groats (wheat) – 0.5 tbsp.
Millet groats – 3-4 tbsp. l.
Salt – to taste.
Water – up to 1 liter.
Spices – to taste.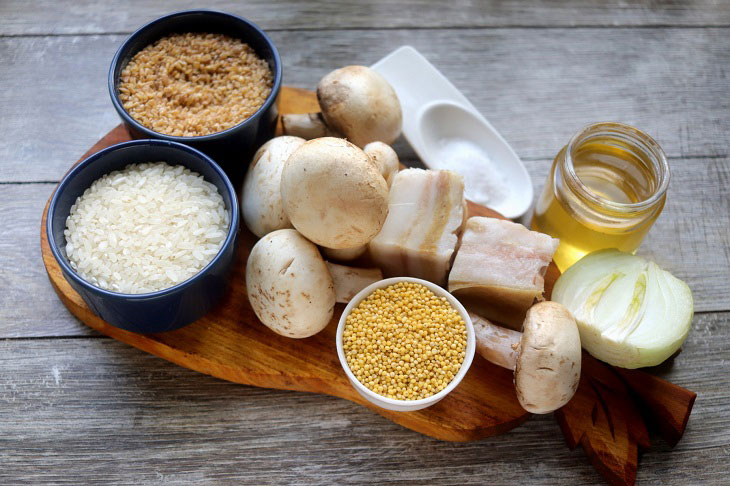 How to cook:
1. At the preparatory stage, it is necessary to cut the bacon with meat layers into small pieces and send it to a cauldron or pan with a thick bottom. Fry the bacon until golden brown for 5-7 minutes. Porridge in lard will turn out much tastier and more satisfying than if you cook it in vegetable oil.
Alternatively, instead of bacon, you can take smoked bacon, melted butter.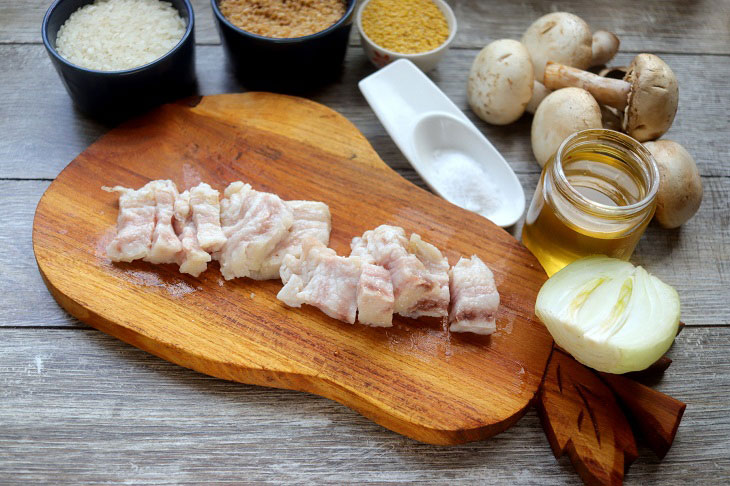 2. Onions and mushrooms cut into cubes or strips. If you have forest mushrooms, then use them to prepare this dish, then the porridge will turn out to be more saturated and fragrant. Alternatively, dry or boiled wild mushrooms can be used.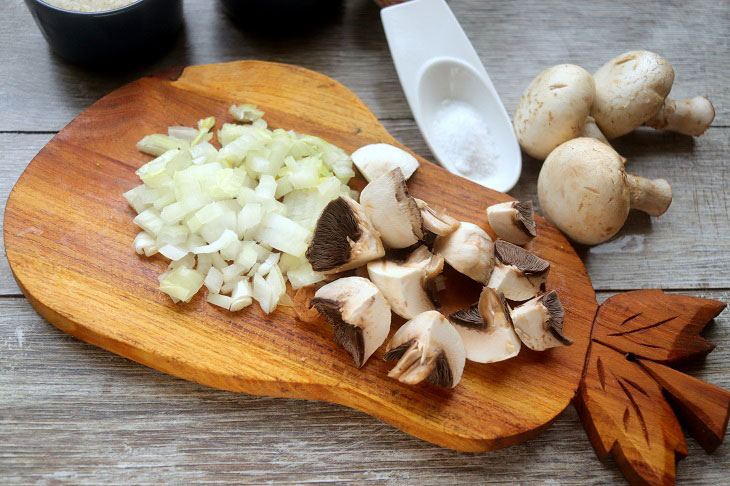 3. Fry the onions and mushrooms, add salt to taste and spices to your taste.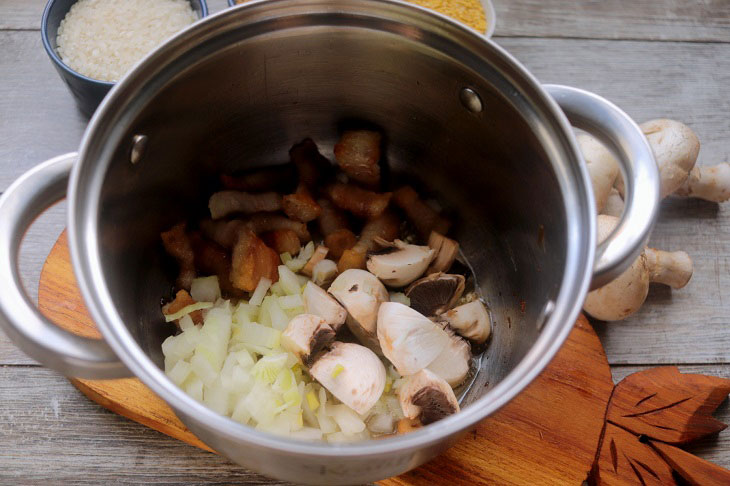 4. Prepare cereals for porridge while mushrooms and onions are cooked. For this recipe, you can use a different number of types of cereals. Take rice, buckwheat, millet, bulgur or other types. Pour all the cereals into one container and rinse thoroughly with cold water 3-4 times.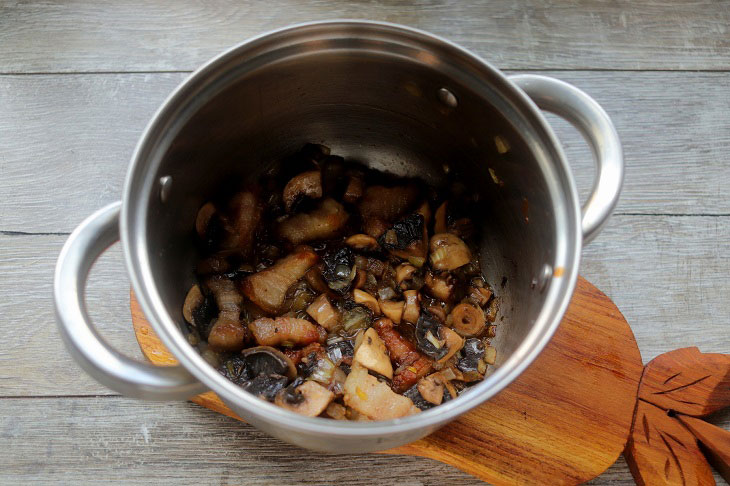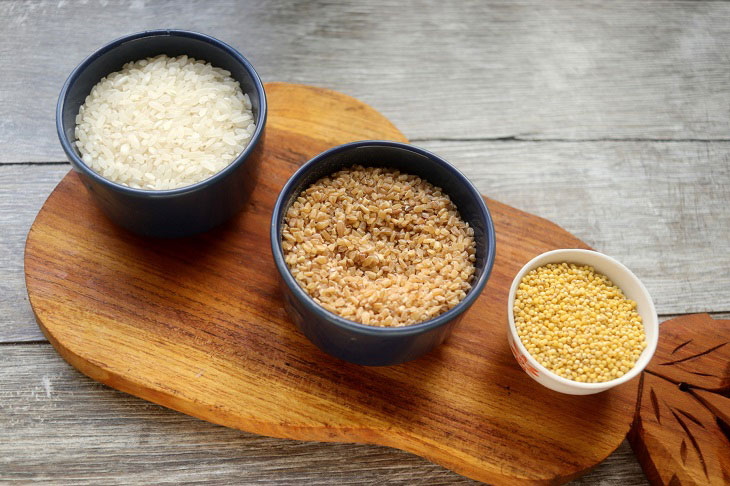 5. Pour the mixture of cereals into the pan on top of the fried mushrooms, level. Pour boiling water from the kettle over the cereal so that it covers it by 3-4 cm. After the porridge boils, reduce the heat to a minimum value and cover with a lid.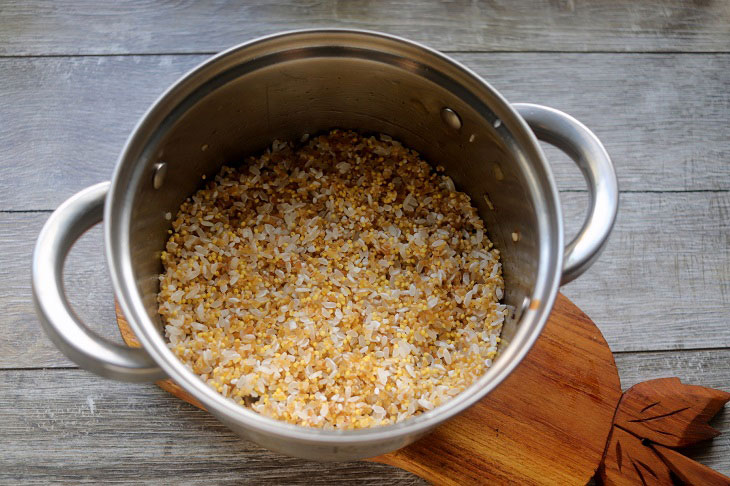 6. Cook the porridge for about 10 minutes until all the liquid has evaporated. Turn off the heat, stir the porridge and now cover the pan with a lid again. Leave the porridge for 10 minutes so that it reaches full readiness, soaked in all the flavors and insisted.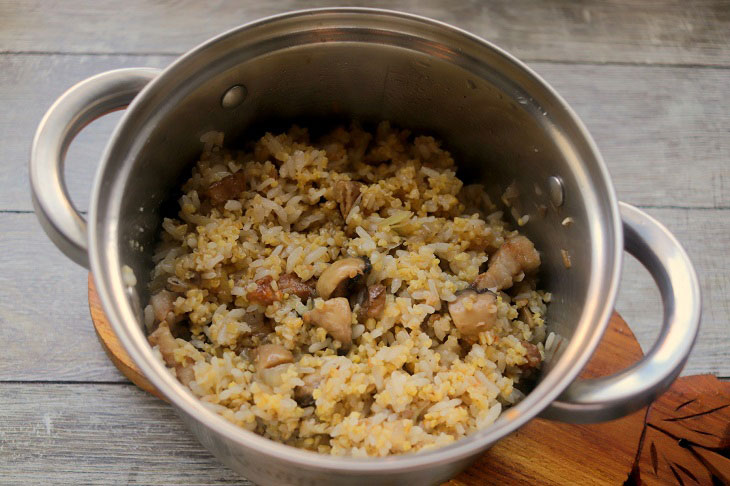 Serve porridge warm, topped with chopped fresh parsley, green onions or dill.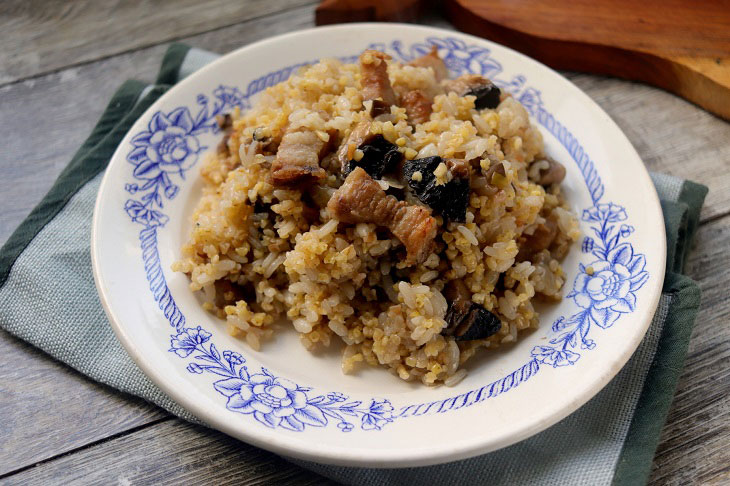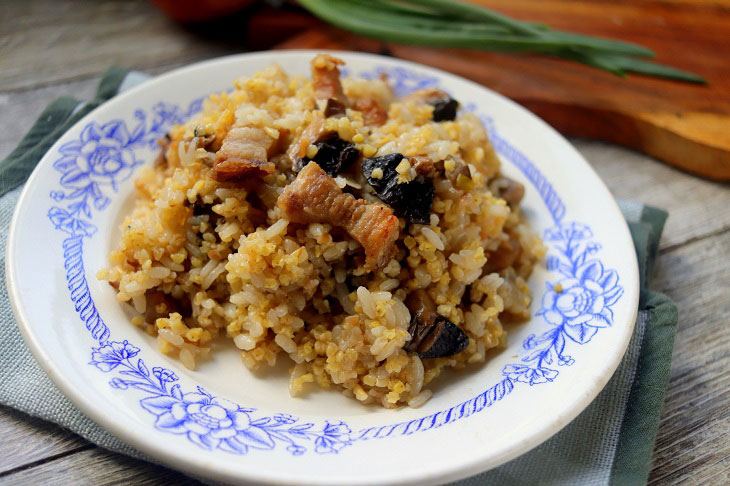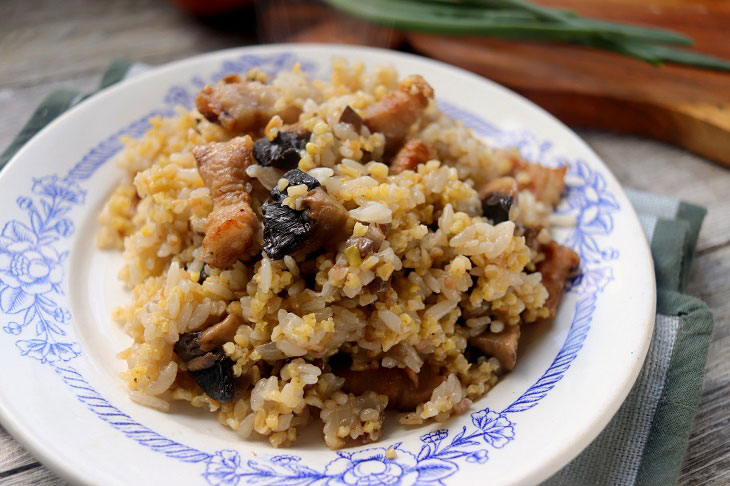 Bon appetit!