No festive table is complete without delicious and beautiful salads. And on the nose of the New Year – the year of the metal rat! Prepare New Year's salad "Mouse" with chicken and Chinese cabbage. The salad is very easy to prepare and consists of the most affordable and inexpensive products. And the design in the form of a mouse will add some zest to the finished dish and will certainly delight the eyes of all guests at the festive table.
Ingredients:
Beijing cabbage – 200 g.
Chicken fillet – 280 g.
Bulgarian pepper – 130 g.
Canned corn – 150 g.
Canned beans – 125 g.
Tomato – 150 g.
Salt – to taste.
Ground black pepper – to taste.
Curry – 0.5 tsp
Ground paprika – 0.5 tsp
Hard cheese – 150 g.
Boiled sausage – 50 g.
Pitted olives – 3 pcs.
Parsley – 2 branches.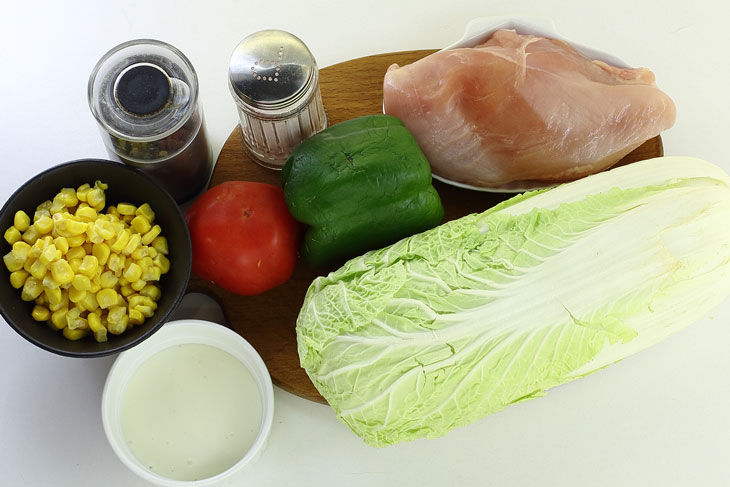 Cooking time: 60 minutes. Servings Per Container: 4.
Cooking:
1. First you need to cook the meat. Rinse the chicken fillet well. Trim off excess fat if necessary. Sprinkle with salt, ground pepper, paprika, curry. Rub spices on all sides. Wrap in foil and put in a hot oven for 25-30 minutes at a temperature of 180-190 degrees.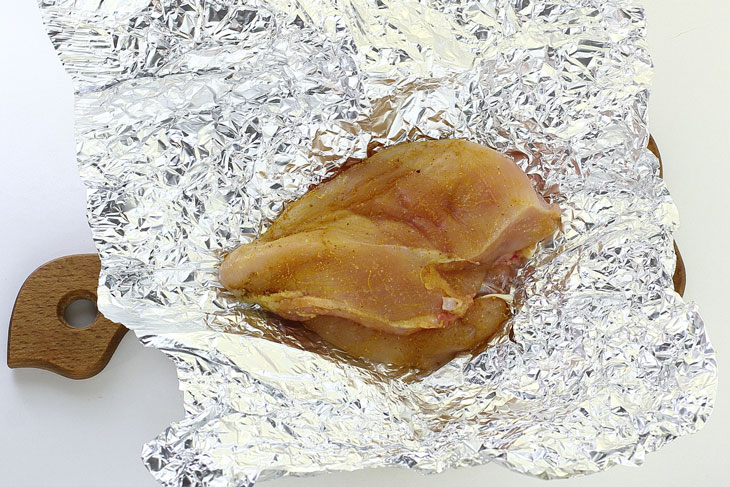 2. While the chicken is cooking, take care of the vegetables. Rinse the Beijing cabbage and pat dry with paper towels to remove excess moisture. Cut into thin strips. Transfer to a convenient container to combine all the ingredients.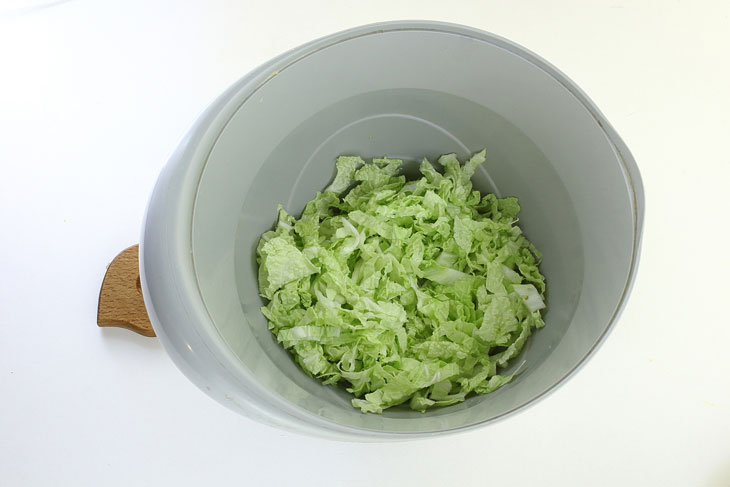 3. Wash and dry the tomato. Cut in half. Remove the liquid part with a spoon. Cut the dense pulp into cubes. Add to cabbage.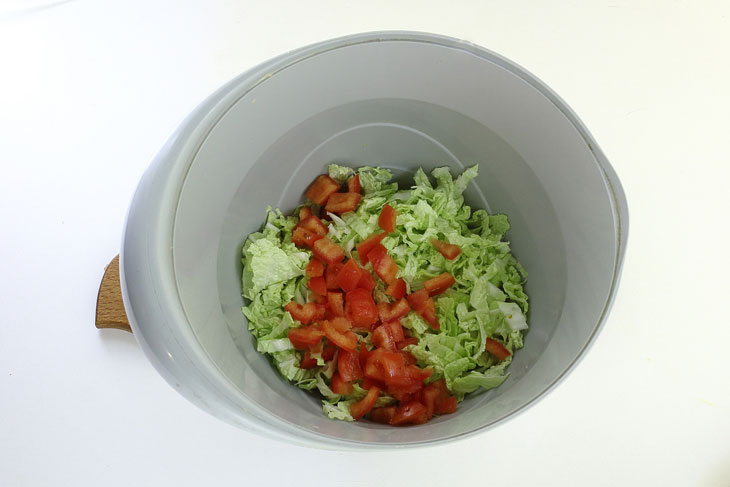 4. Free the washed sweet pepper from seeds. Cut into cubes. Add to salad bowl.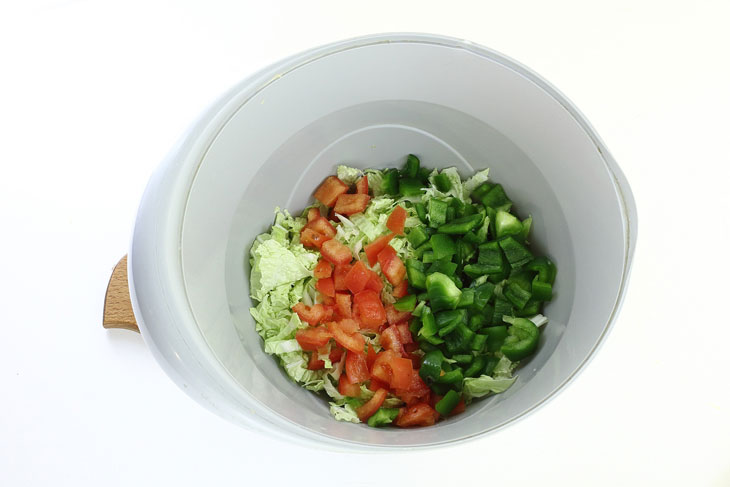 5. Drain the canned corn and beans in a colander. Rinse with running water and shake a few times to make the water glass.
If you have fresh or frozen corn, pre-cook it until tender.
You can also boil dry beans. Add beans to salad bowl.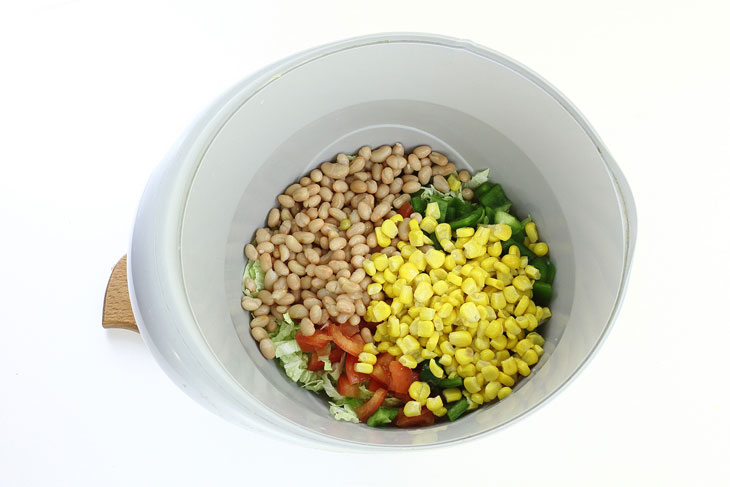 6. Remove the meat from the oven. Remove foil. Cool to room temperature. Chop into small cubes. Add to other products.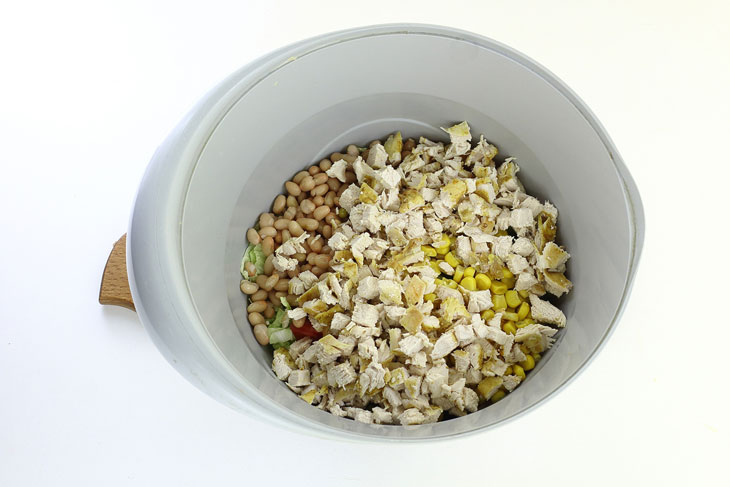 7. Season with salt, ground pepper and mayonnaise. Stir.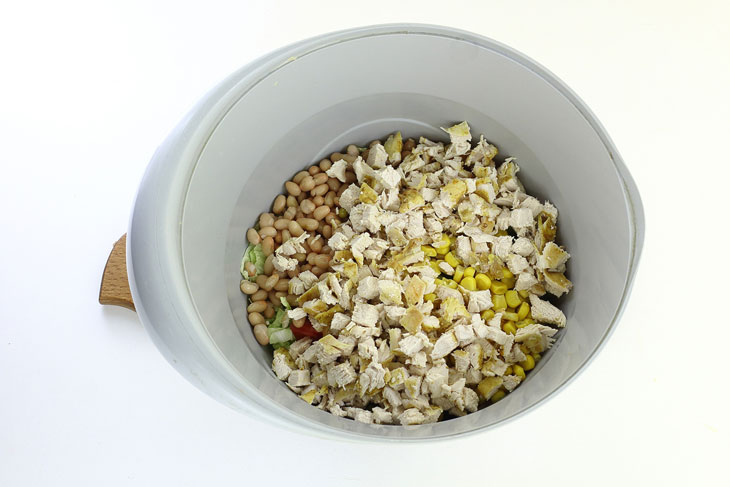 8. Pick up a deep salad bowl. Pour over the salad dressing. Smooth out with a spoon.
9. Chop hard cheese on a medium grater. Pour the cheese chips on top of the salad and spread in an even layer.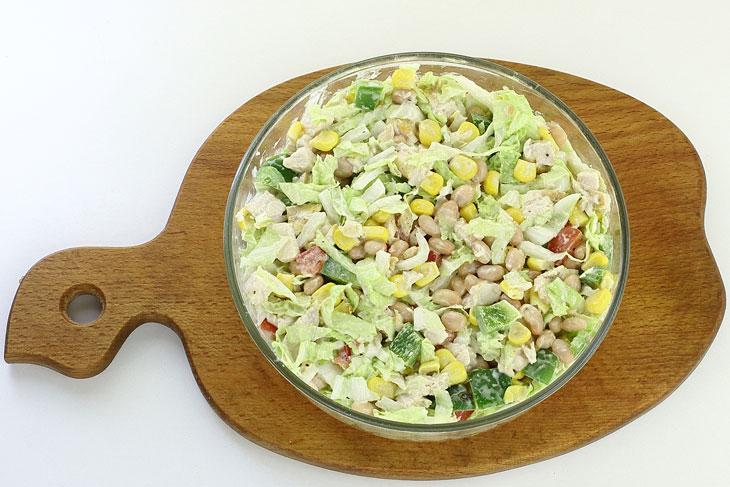 10. Cut out two circles from the boiled sausage and attach the "ears". From olives make "eyes" and "nose". From the branches of greenery make a mustache.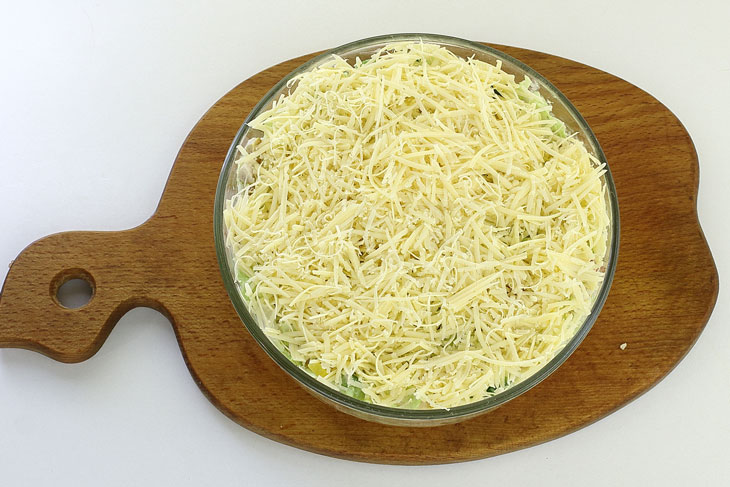 New Year's salad "Mouse" with chicken and Chinese cabbage is ready.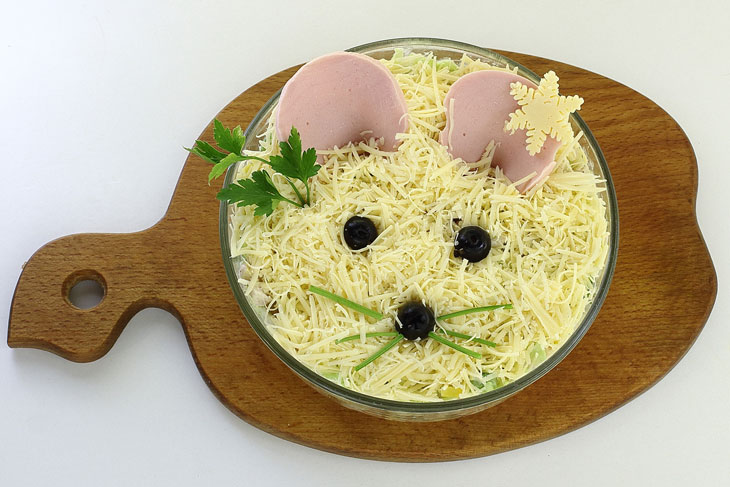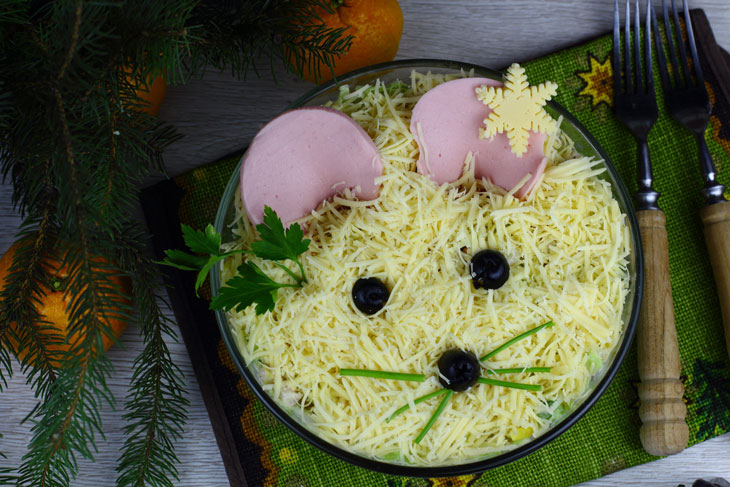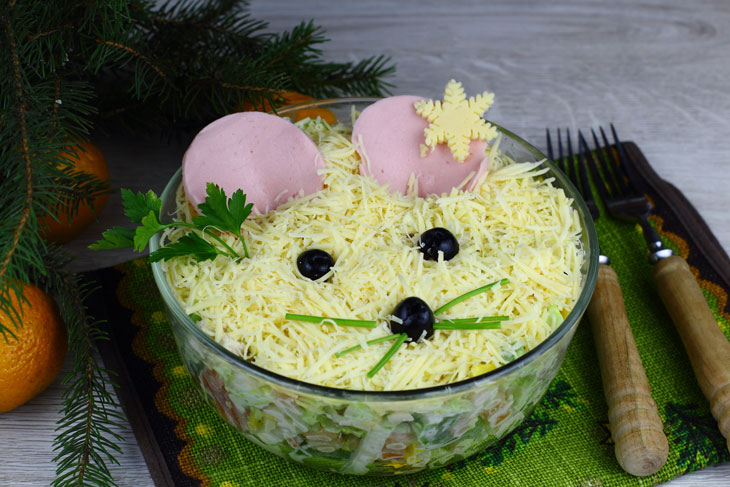 Enjoy your meal!