Most of us meet the chiming clock on New Year's Eve at a festively laid table. Bright unusual snacks must be on the menu. They create a special atmosphere of magic and expectation of a miracle.
We suggest you prepare New Year's caps from tomatoes. The appetizer will surprise your guests and delight the children. For the recipe, you will need hard cheese with a fat content of 50%, high-quality mayonnaise and 9% cottage cheese. For the base, you can use snack crackers or figuredly sliced ​​brown bread. When choosing a tomato, give preference to fleshy varieties of small size. Butter should be at room temperature before cooking.
Ingredients:
Tomatoes – 5 pcs.
Cottage cheese – 100 g.
Crackers – 150 g.
Cheese – 80 g.
Mayonnaise – 2-3 tbsp. l.
Garlic – 2 cloves.
Butter – 30 g.
Salt – to taste.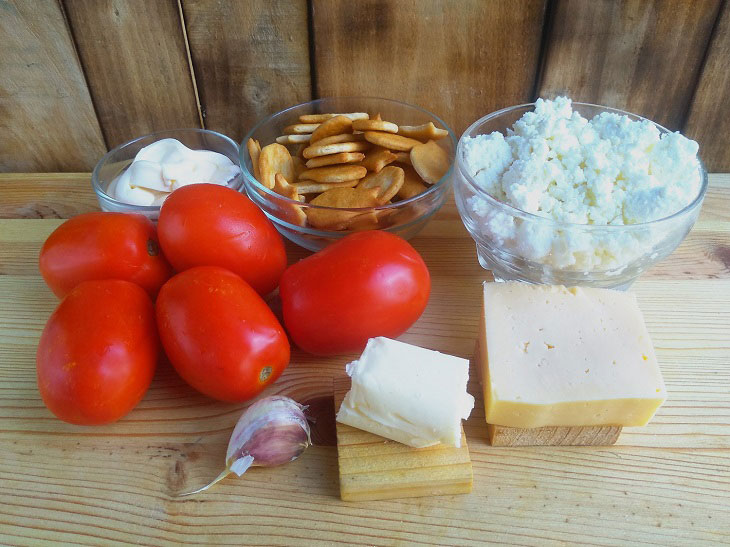 How to cook:
1. Put the cottage cheese in a bowl, add salt, garlic and mayonnaise, passed through a press. Beat the mass with a blender until a homogeneous cream.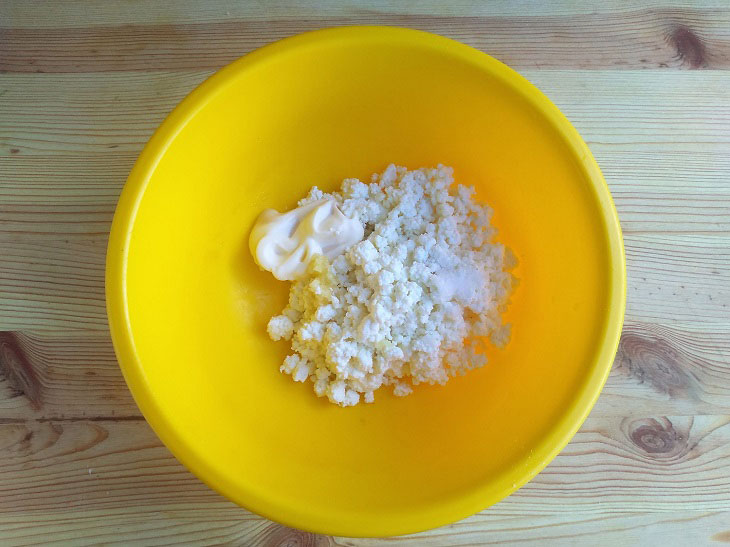 2. Grate the cheese on a fine grater, add chopped garlic and mayonnaise. Mix the mass until smooth.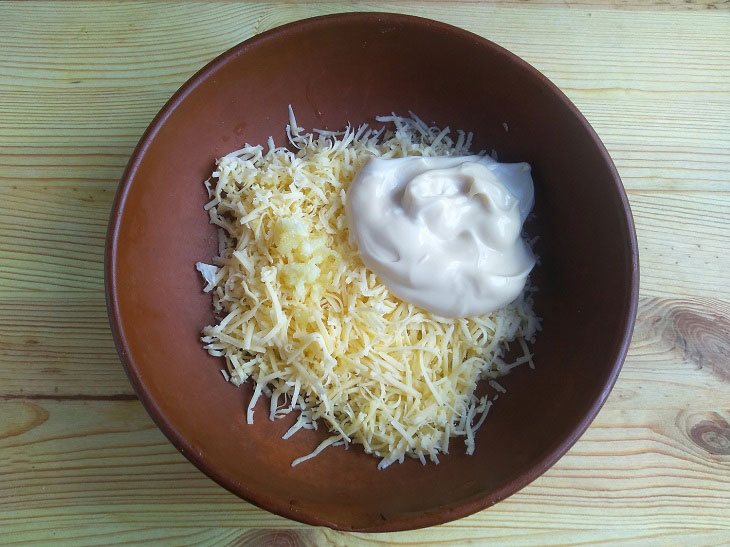 3. Put the crackers in a blender bowl, chop into crumbs.
4. Cut the butter into small pieces, grind with cracker crumbs.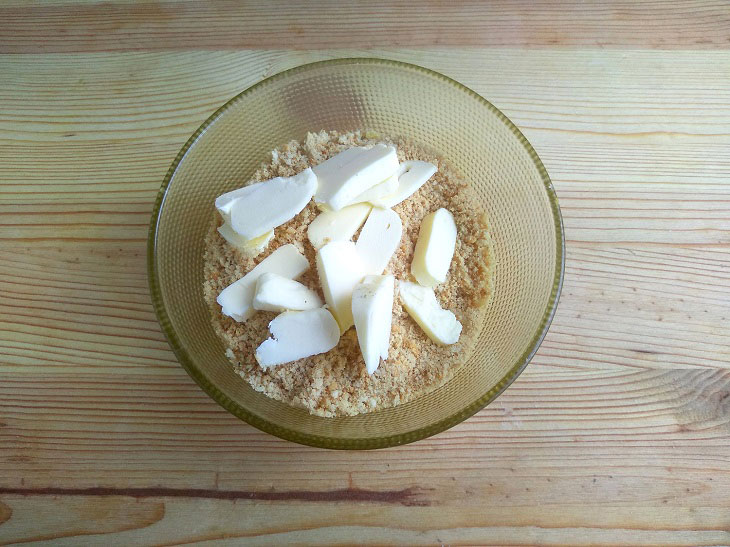 5. Add one to two tablespoons of boiled water. You should get a soft plastic mass, like dough.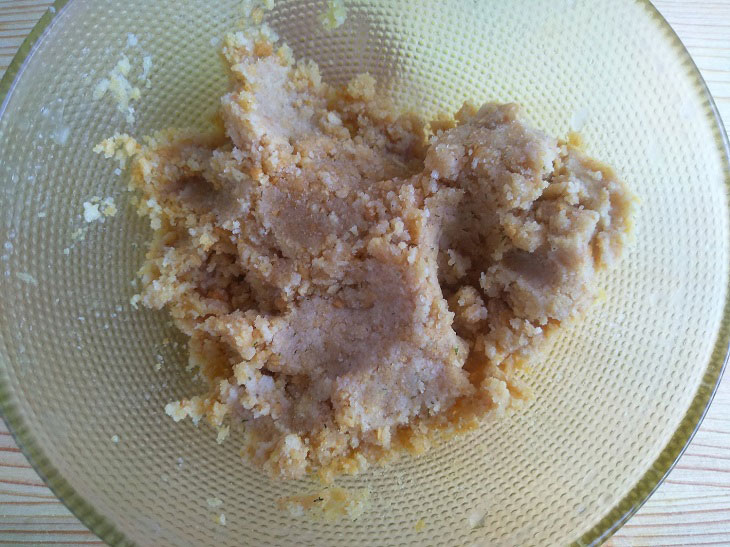 6. Wash tomatoes, wipe. Cut off the sepal.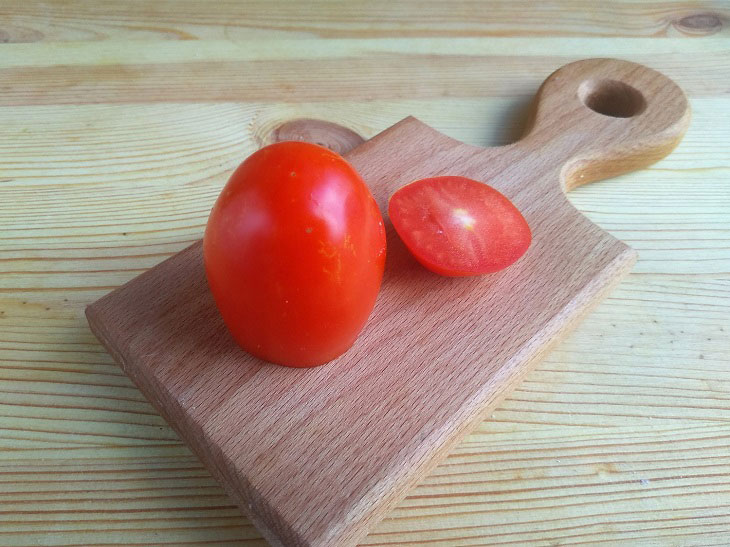 7. Use a teaspoon to remove the seeds and membranes.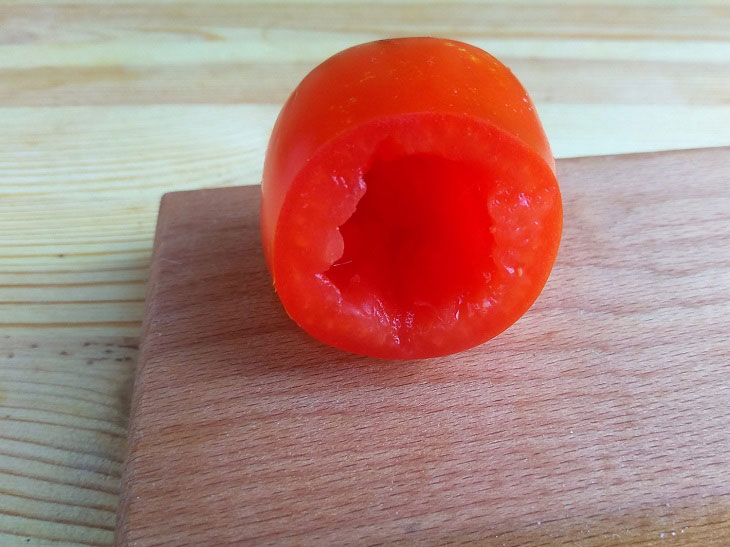 8. Stuff the tomato with cheese mass.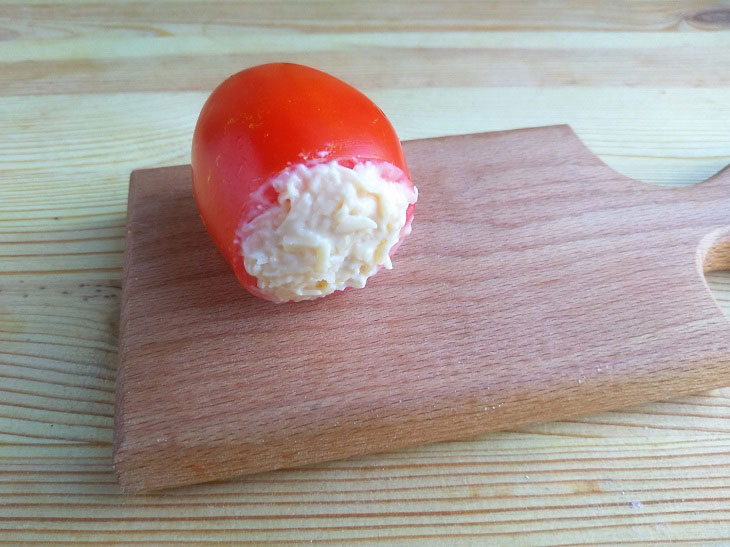 9. From the "dough" mold a round cake with a diameter slightly larger than the diameter of the tomato, 5-7 mm thick. Place the cake on a serving plate.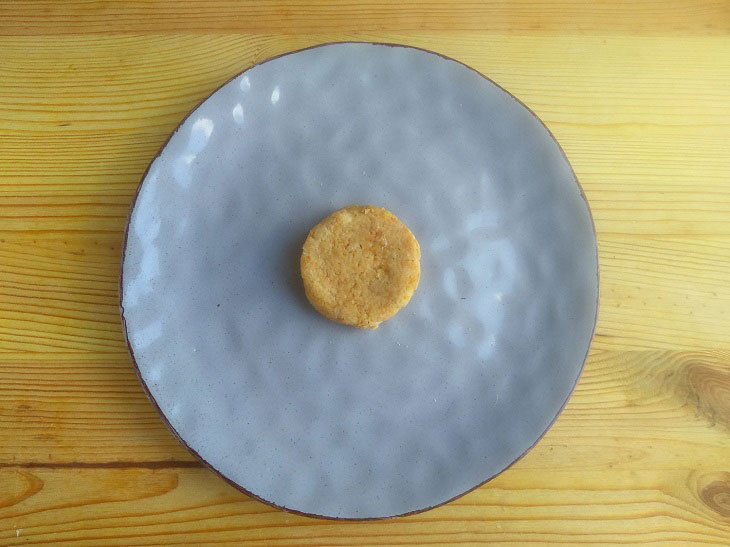 10. Place stuffed tomato on top. Do the rest of the caps in the same way.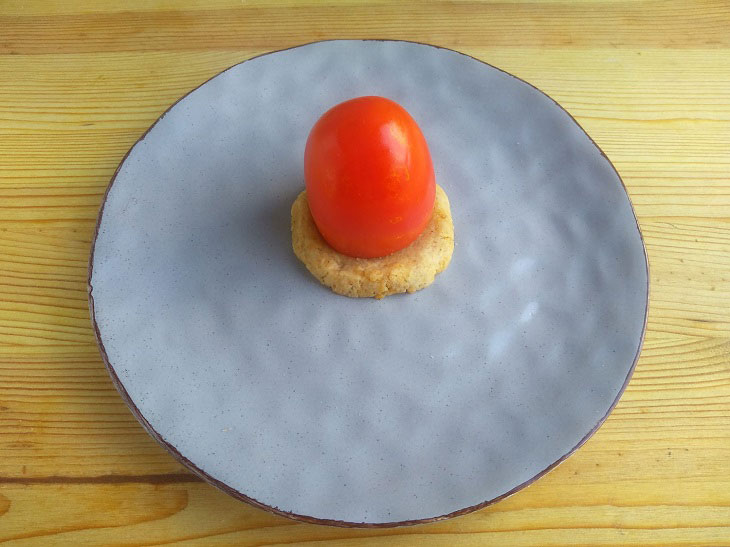 11. Put the curd cream into a pastry syringe. Run a "edge" for hats and a small "pompom".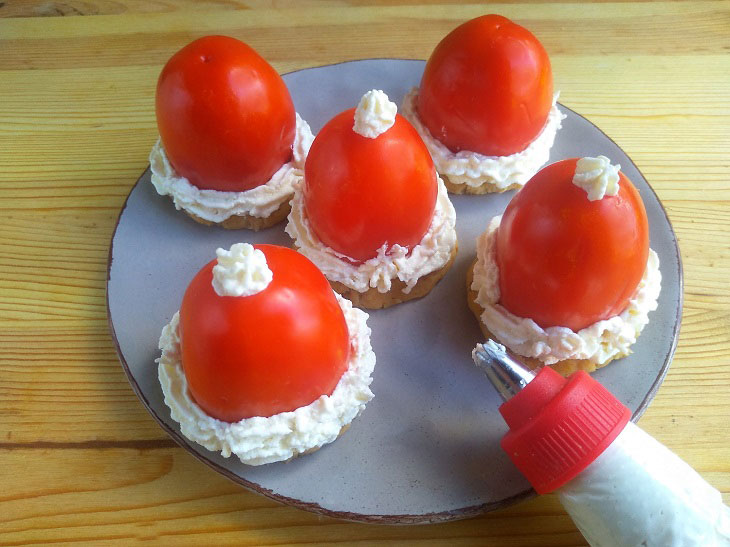 12. Sprinkle the appetizer with coconut flakes, serve.
New Year's caps look bright and unusual, and will certainly not go unnoticed on your holiday table. Taking the idea as a basis, you can stuff tomatoes with crab, meat or fish salad.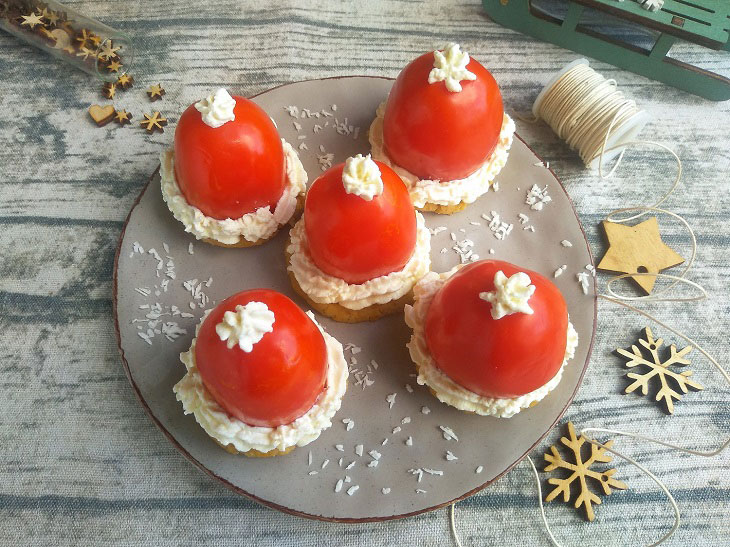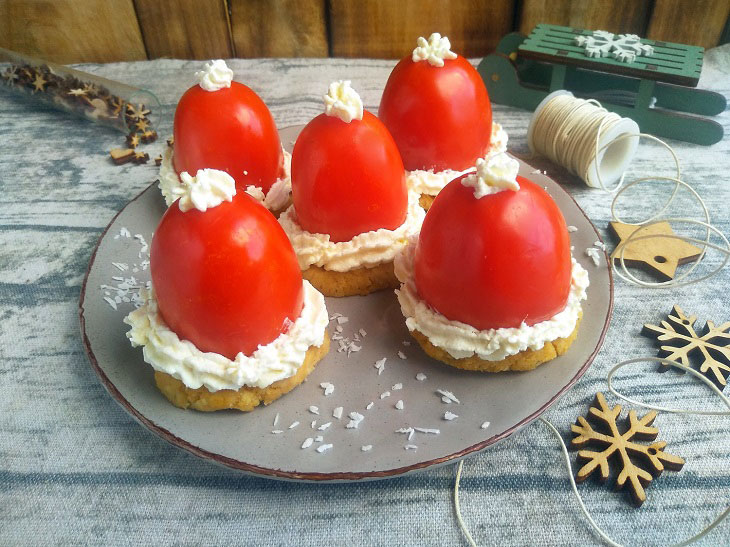 Bon appetit!