Not only adults, but children know about the benefits of oatmeal. It is included in their menu by everyone who tries to eat not only properly and fully, but also wants to maintain a slender, toned figure. In this case, the option of oatmeal with dried fruits and honey instead of sugar is perfect. Of the several options for preparing such porridge, we chose this 1.
It is known from history that the famous Egyptian queen at one time devoted a lot of time and effort to maintaining her bright beauty. Not only baths with fresh milk made her skin silky, but she also paid no less attention to nutrition. We offer you to cook a healthy and very tasty oatmeal for breakfast. It will take a minimum of time, and the result will certainly please you.
Ingredients:
Oat flakes – 50 g.
Filtered water – 250-300 g.
Butter – 20 g.
Salt – 1/3 tsp.
Honey – 2 tsp
Walnut, cashew – 50-60 g.
Dried apricots – 40 g.
Prunes – 40 g.
Raisins – 20 g.
Small apple – 1 pc.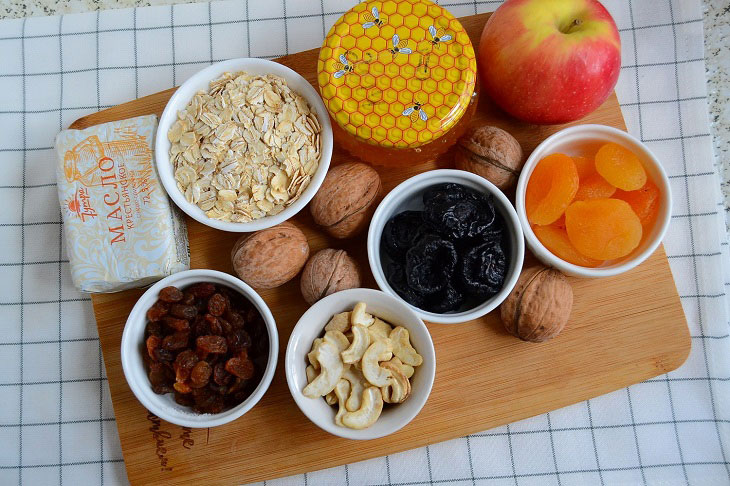 How to cook:
1. Pour oatmeal into a bowl. I usually take instant cereal.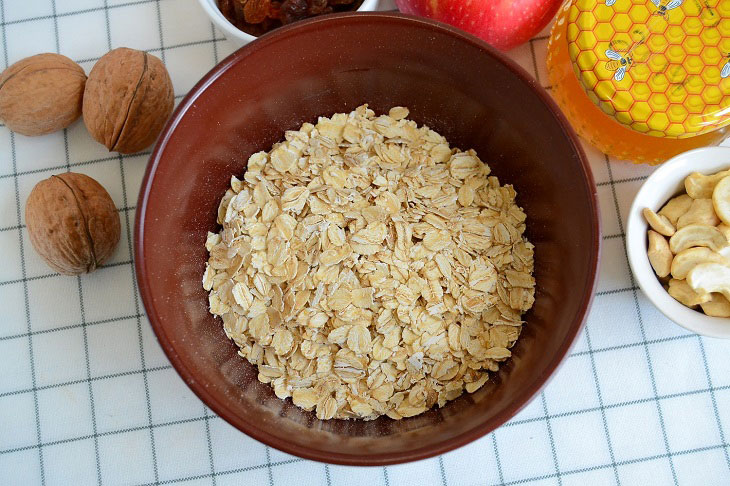 2. Pour the flakes with boiling filtered water, add salt.
If you like a thinner porridge, then reduce the amount of cereal to your liking.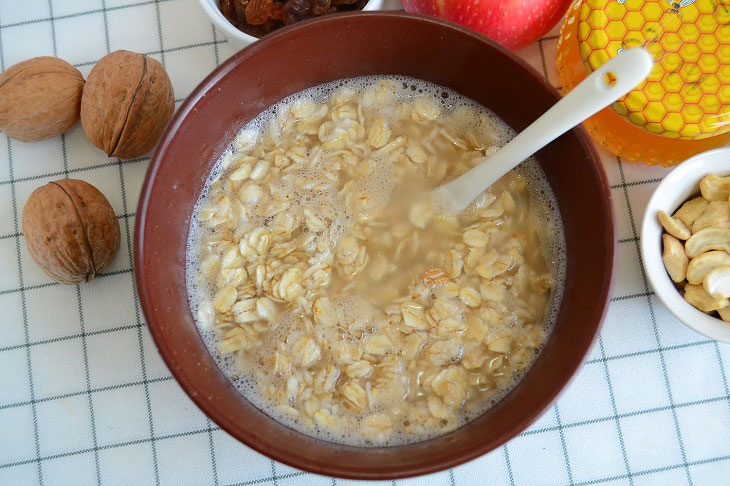 3. Cover the bowl with a plate and leave the porridge alone for 15 minutes.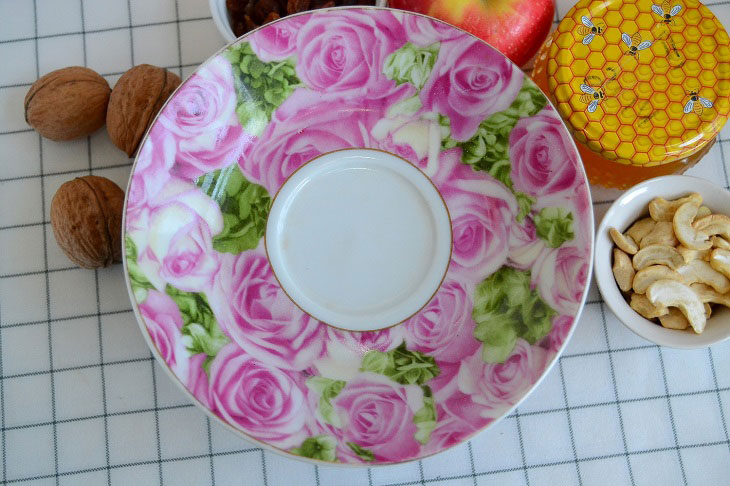 4. In the meantime, we wash the dried fruits, pour them into a bowl and pour hot or warm clean water to make them softer.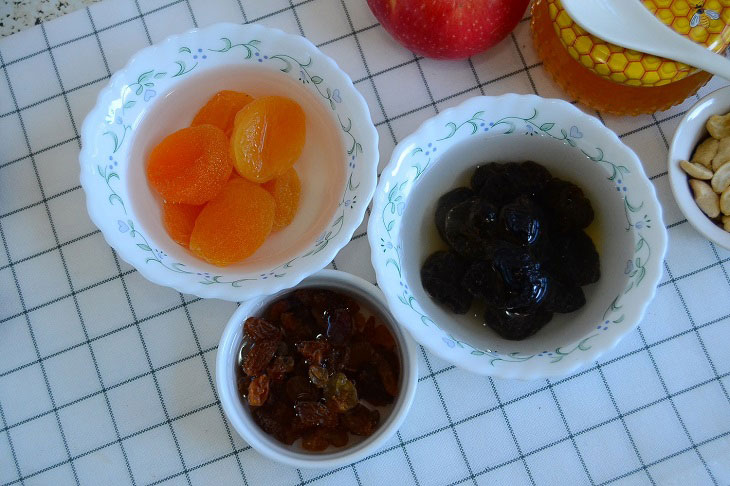 5. We spread the dried fruits on a paper towel to remove excess moisture, and cut into medium-sized cubes.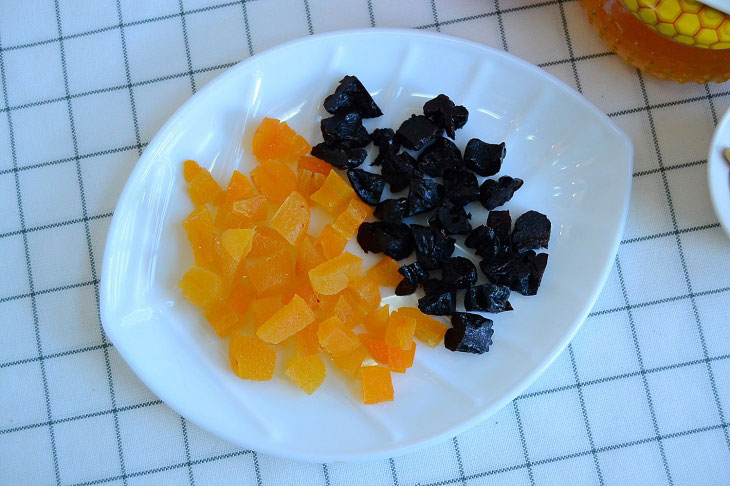 6. We also cut the apple into pieces. You can use any other fruit of your choice or a handful of fresh seasonal berries.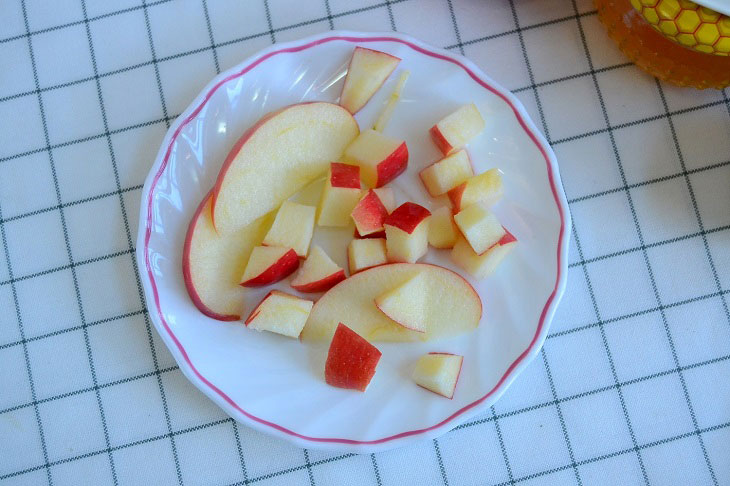 7. We lay out the porridge in bowls, pour over with melted butter, pour dried fruits on top. Add apple and chopped nuts. You can use walnuts and cashews, but any other of your choice will do.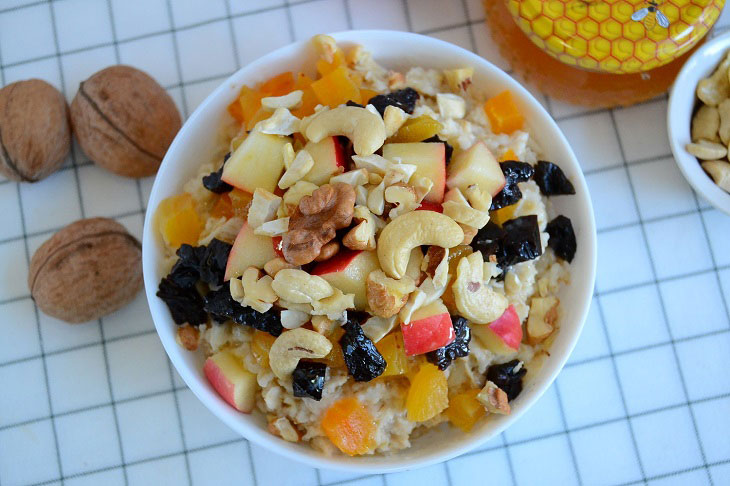 8. Drizzle each serving with liquid honey. If you like it sweeter, add a tablespoon more.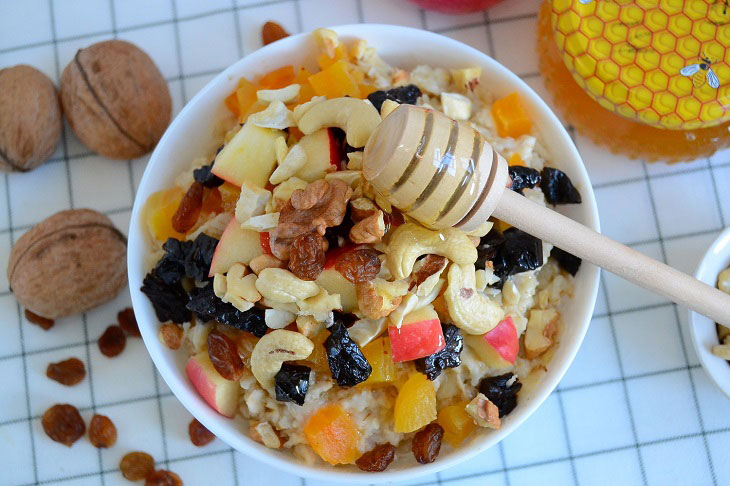 Oatmeal "Cleopatra's Breakfast" is ready. Serve immediately to the table hot. It turns out not only quickly, but also incredibly tasty!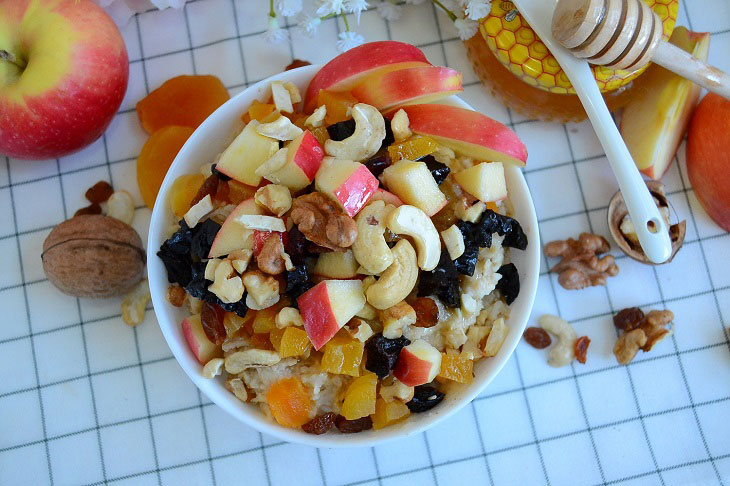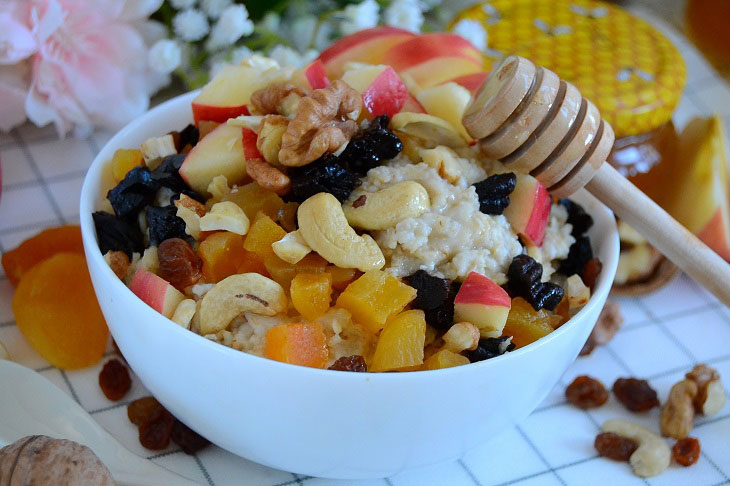 Bon appetit!