A delicious and satisfying family dinner can be prepared quickly and without hassle. If you have frozen dumplings in your refrigerator, cook a rich soup with dumplings. You don't have to cook the broth anymore, so time will be saved right away. No one can refuse a hot dish, the aroma in the kitchen will be just magical.
To prepare such a soup, everyone will need affordable products – frozen dumplings, potatoes, onions, carrots and sweet peppers. The vegetable set is classic, it is used in many recipes. Pelmeni can be both homemade and store-bought. Just when buying them in a store, remember that the composition of dumplings should be natural – with meat, onions and spices. The classic dough for dumplings is prepared on water with the addition of flour, eggs and salt.
Ingredients:
For 2.5 liters of water:
Frozen dumplings – 250 g.
Potatoes – 150 g.
Carrots – 100 g.
Onion – 80 g.
Sweet pepper – 70 g.
Vegetable oil – 2 tbsp. l.
Parsley – 4-5 branches.
Salt, pepper – to taste.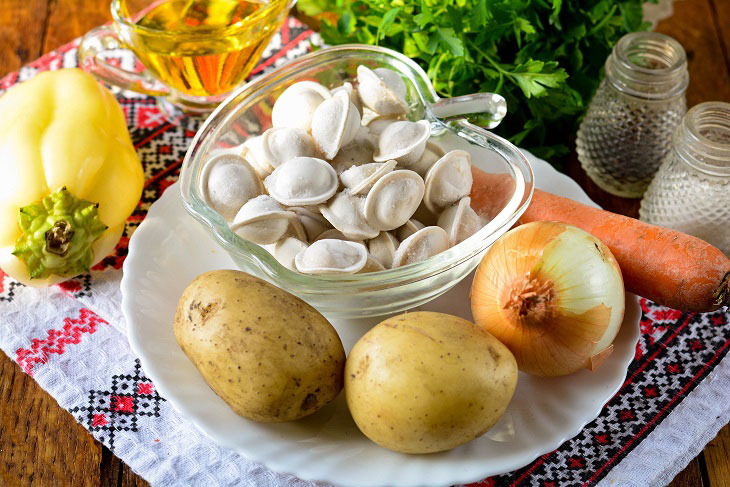 Cooking:
1. Peel potatoes and cut into medium-sized cubes.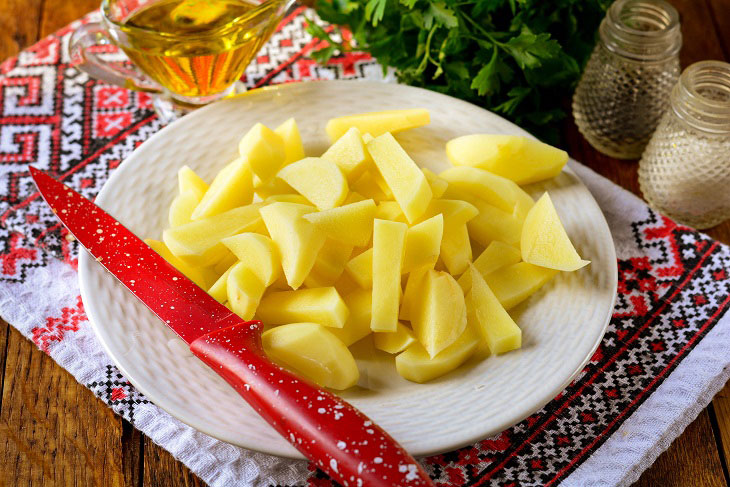 2. Peel onions, carrots and sweet peppers. Onion, carrot and pepper cut into cubes.
Pepper will give the soup an appetizing aroma, and carrots will give a bright color. If fresh peppers are not available, use frozen.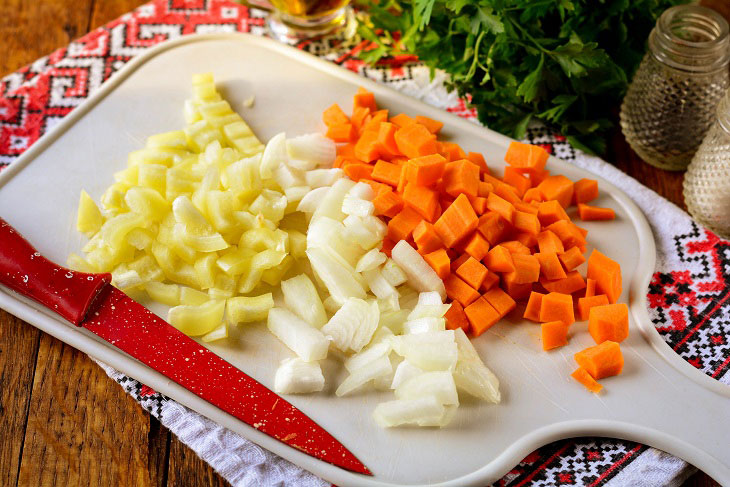 3. Boil water and add potatoes, add salt to taste. Boil potatoes for 5-7 minutes over medium heat.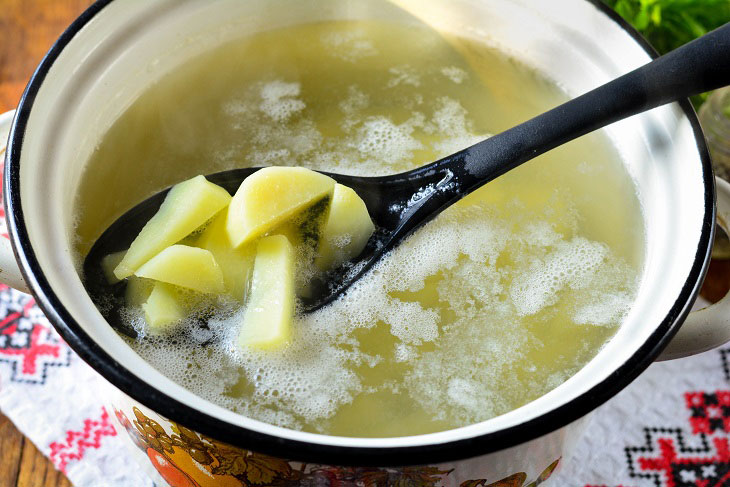 4. While the potatoes are cooking, prepare the roast. To do this, fry the onion with carrots and peppers in vegetable oil until soft and transparent. Roasting takes 4-5 minutes.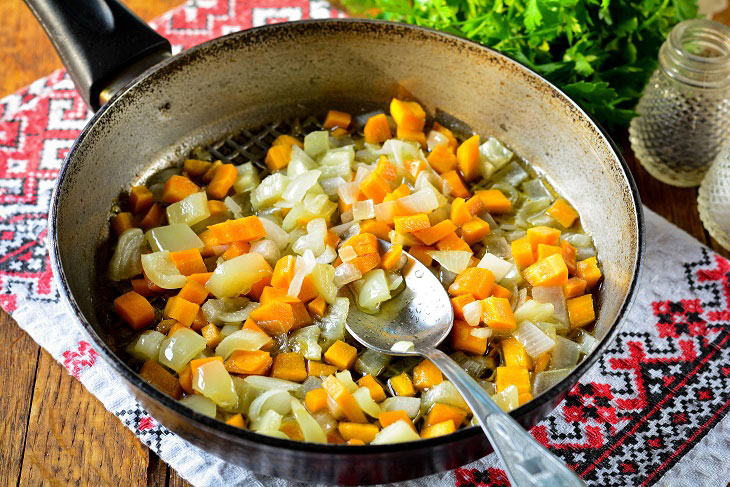 5. Pour the roast into the soup, bring to a boil.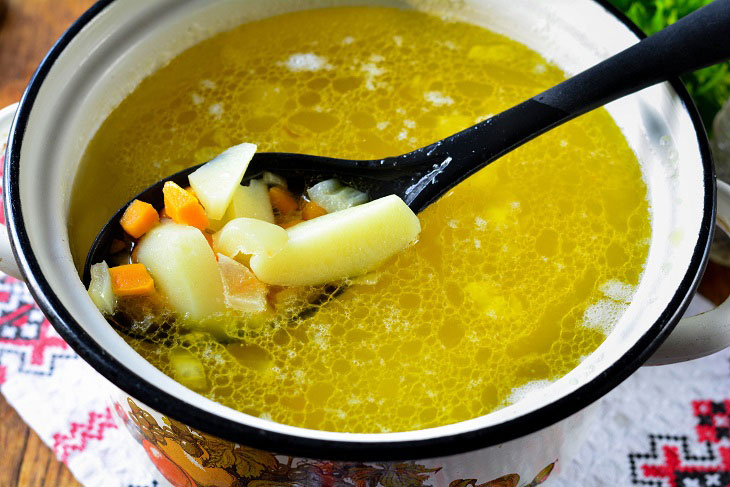 6. Pour the frozen dumplings and cook the soup for another 7 minutes with a slight boil, stirring occasionally so that the dumplings do not stick together.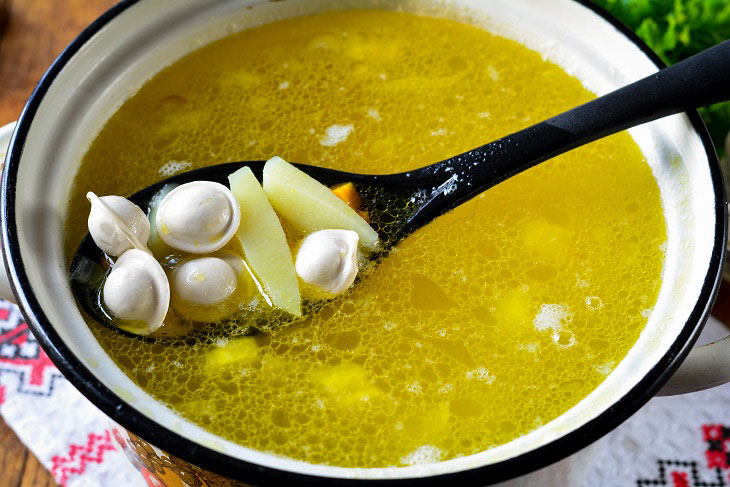 7. At the end, add finely chopped parsley and pepper a little. Cover the soup with a lid, turn off the heat and let it brew for 10-15 minutes.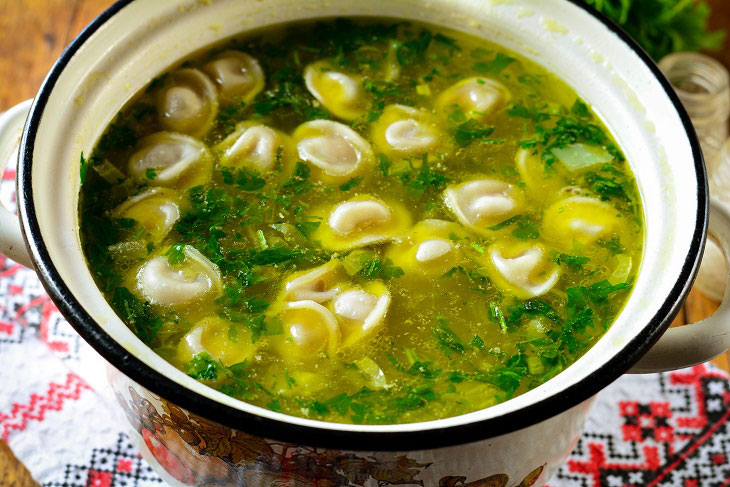 Pour the finished soup into serving dishes. Such a soup will quickly disappear from the table, and your relatives will certainly ask for more.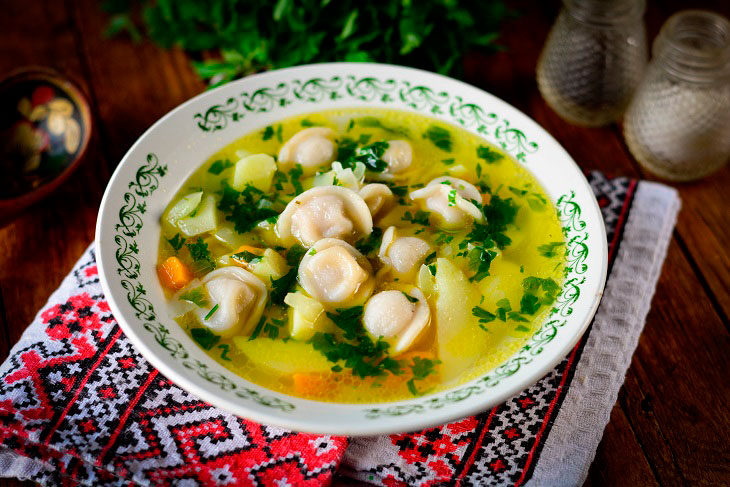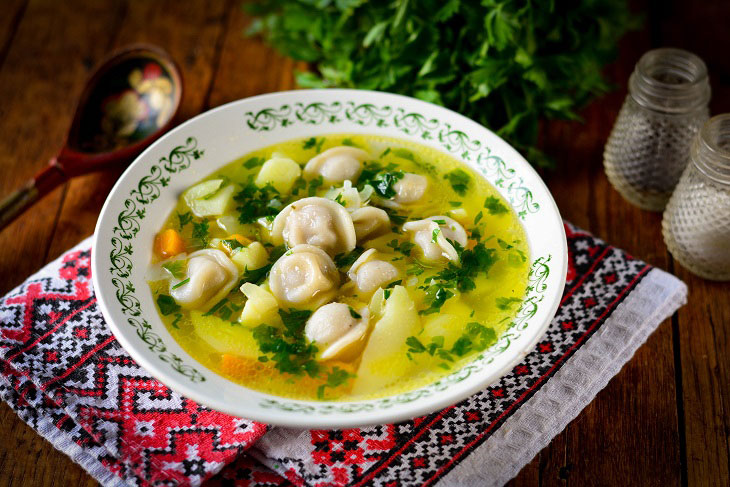 Bon appetit!