In the summer season, homemade okroshka will be an actual dish on the table. Our gastronomic offer is cold okroshka cooked on kvass with sausage. The meat product in our hearty dish is boiled sausage. We will supplement this ingredient with fresh cucumber, herbs, boiled potatoes and an egg.
Ingredients:
Kvass for okroshka – 1 l.
Boiled chicken egg – 2 pcs.
Sausage – 200 g.
Boiled potatoes – 1 pc.
Fresh cucumber – 1-2 pcs.
Green onion – as needed
Salt – to taste.
Ground pepper – to taste.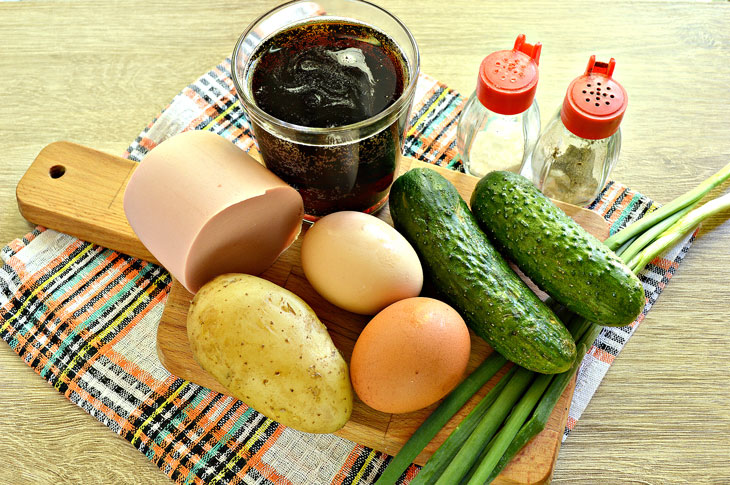 How to cook:
1. For summer stew, we prepare the necessary ingredients according to the list. Kvass can be used at home, and a store-bought drink is also suitable. To implement okroshka, we take a deep container (bowl, pan), a grater, a cutting board, a sharp knife, a spoon.
We grind the sausage. The shape of the cut is small cubes. We shift the sausage cubes into a container.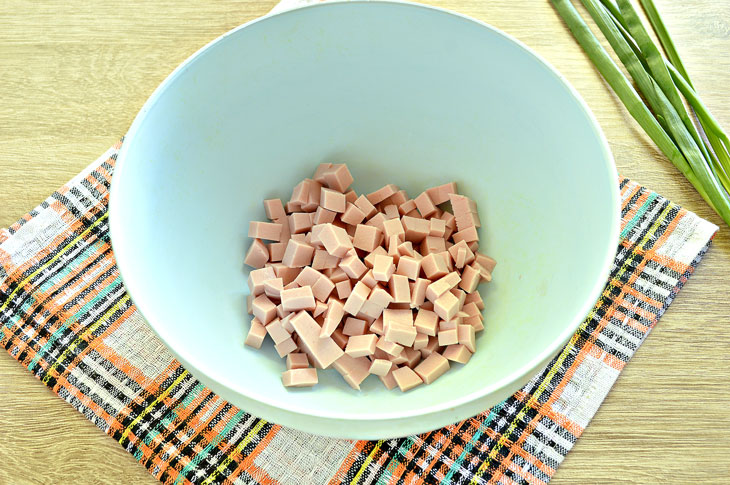 2. Cut the skin off a fresh cucumber. We cut the cucumber into cubes. We shift the cucumber slices into a container.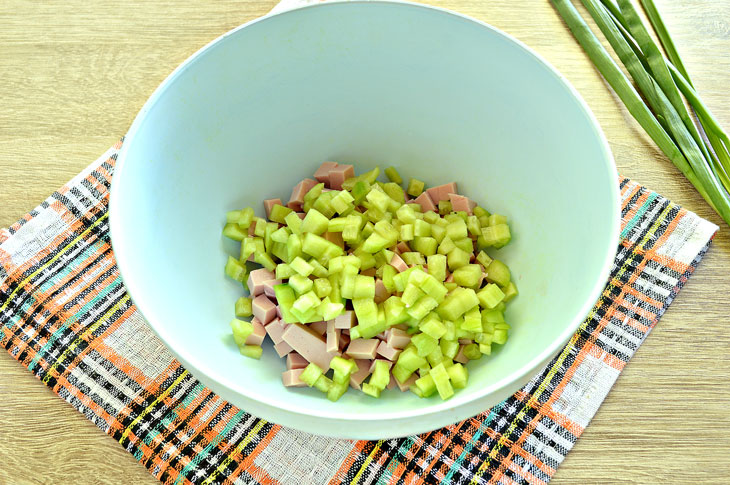 3. The next ingredient in our homemade okroshka is boiled eggs. Grind them using a grater.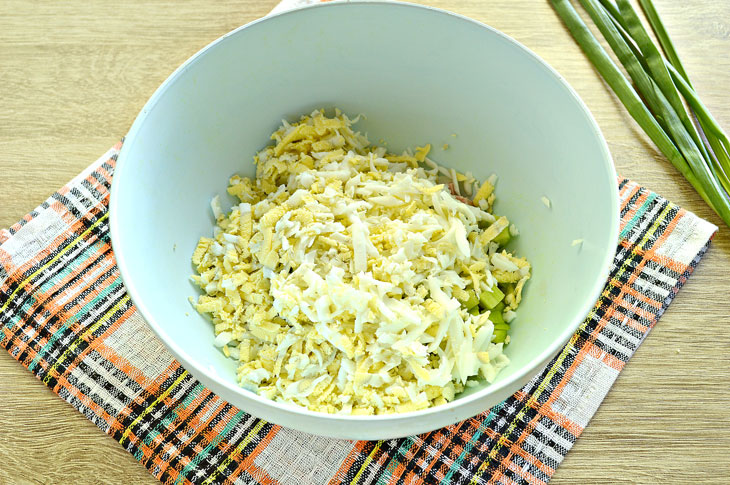 4. We proceed in a similar culinary way with boiled potatoes.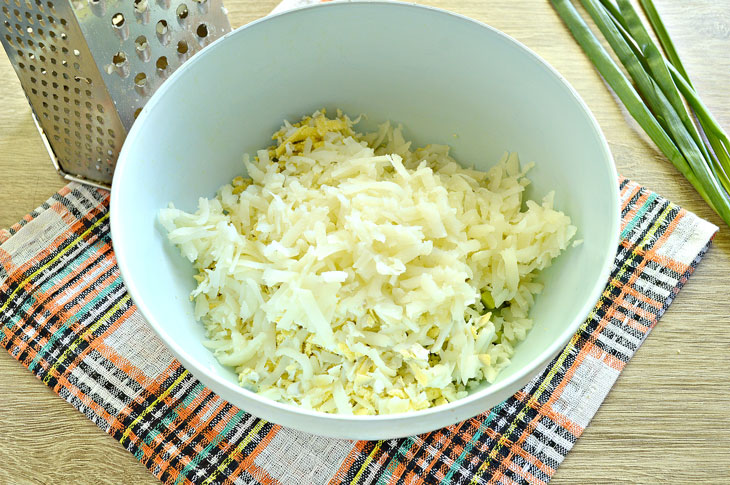 5. Finely chop the washed greens. Add chopped green onions to the rest of the ingredients.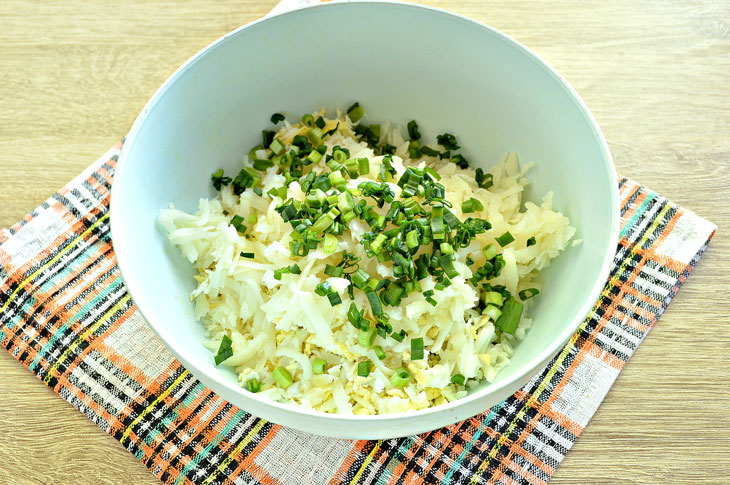 6. Pour the components of the soup with kvass. To taste we throw salt, pepper. We mix.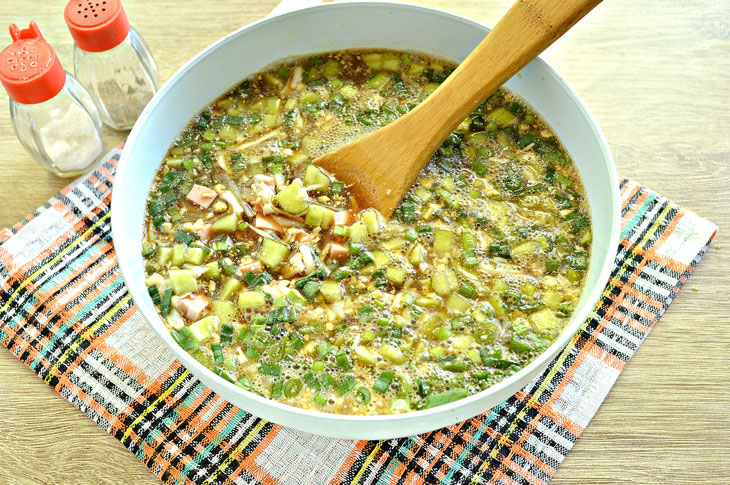 Appetizing homemade okroshka is ready. Serving a cold dish can be varied with a portion of sour cream or mayonnaise.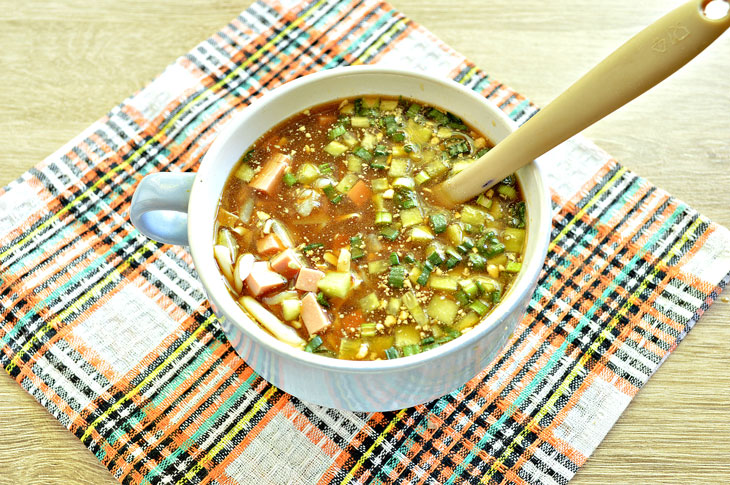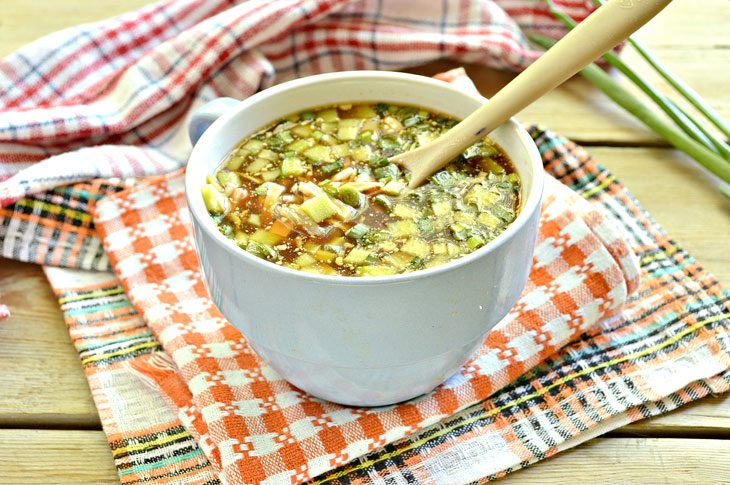 Bon appetit!