Olivier dietary is prepared from almost the same products as the classic version. However, the task of the cook in this case is to reduce the calorie content of the salad by replacing some products. For example, sausage can be replaced with boiled chicken fillet. And instead of mayonnaise, use low-fat sour cream or Greek yogurt. Potatoes can be added a little less, but you can't do without it – it will already be a different salad.
Ingredients:
Potatoes – 1-2 pcs.
Canned green peas – 120 g.
Chicken eggs – 2 pcs.
Pickled cucumbers – 2 pcs.
Chicken fillet – 150 g.
Low-fat sour cream – 2 tbsp. l.
Salt – 2 pinches.
Spices – 2 pinches.
Fresh herbs – 1 sprig for garnish
Cooking time: 50 minutes. Servings Per Container: 3.
Cooking:
1. Wash the potatoes thoroughly, you can use a hard sponge, and then boil them in their skins. After cooling, peel the vegetable and cut it into cubes, transfer to a salad bowl.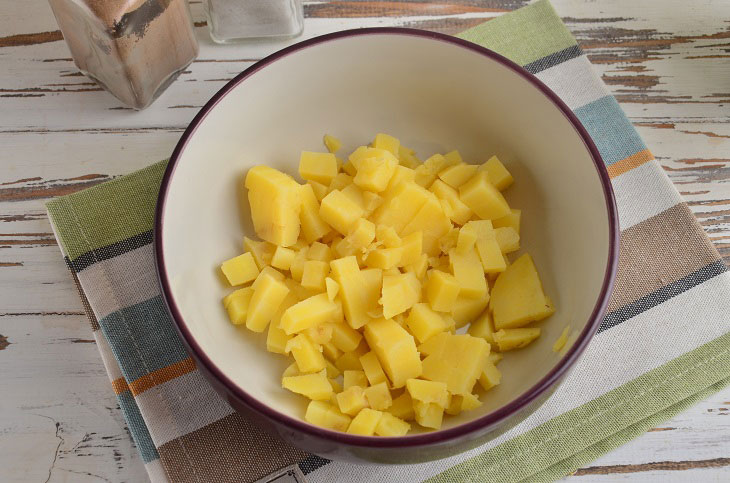 2. Also cut pickled or pickled cucumbers into cubes and put in a bowl.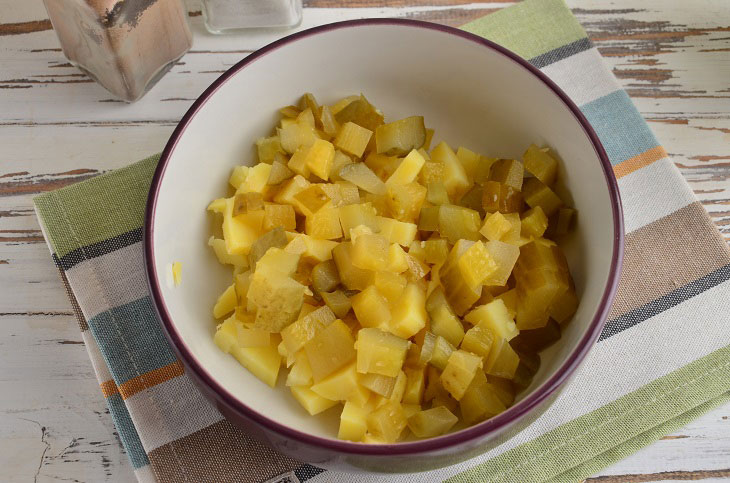 3. Hard boil chicken eggs in salted water, cool, remove the shell and cut them into cubes. Send to the salad bowl.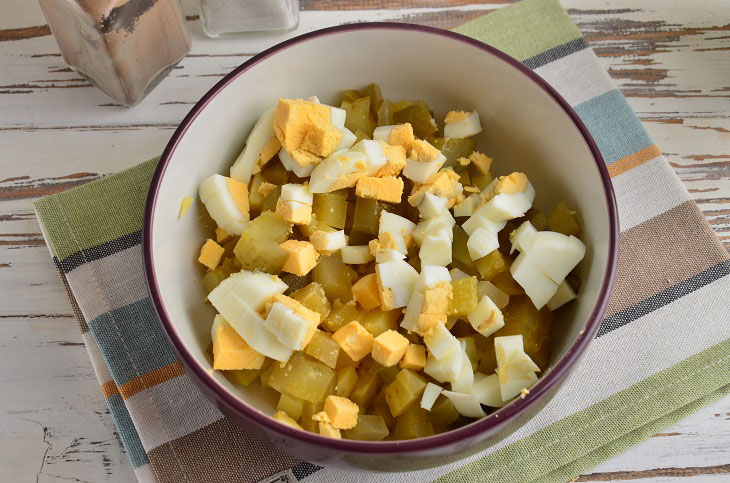 4. Chicken fillet can be cooked in advance – this will help save time preparing the salad. Cut it into small cubes, put in a salad bowl.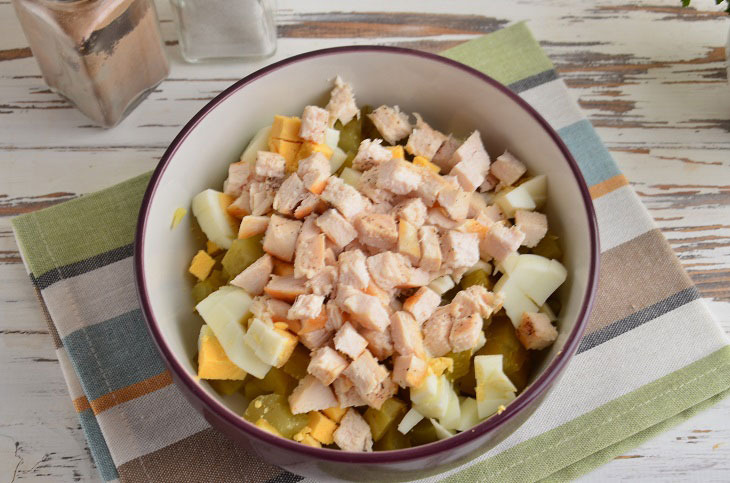 5. Now it's the turn of canned green peas – open the jar with a can opener and transfer the desired amount to a salad bowl.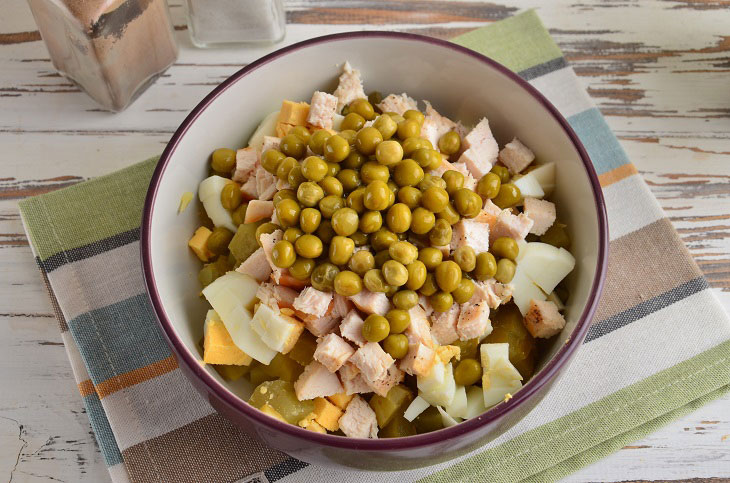 6. Dress the salad with low-fat sour cream or yogurt, add salt and spices.
Of course, you can also add boiled carrots. However, this is a starchy vegetable, and there is already one in the salad (potatoes). Therefore, it is better to do without carrots.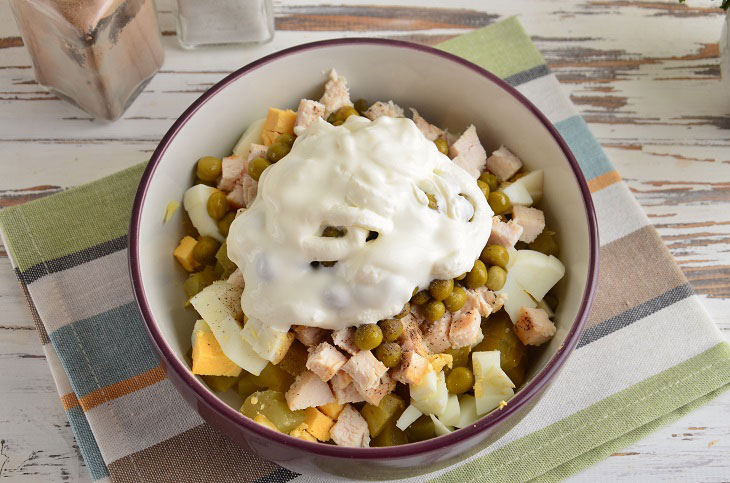 7. Thoroughly mix the salad, taste before serving.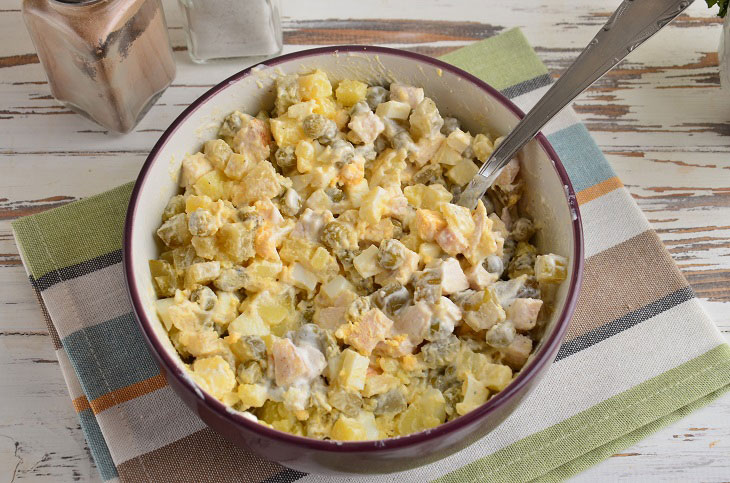 Serve in small bowls. A beautiful common salad bowl for serving is also suitable.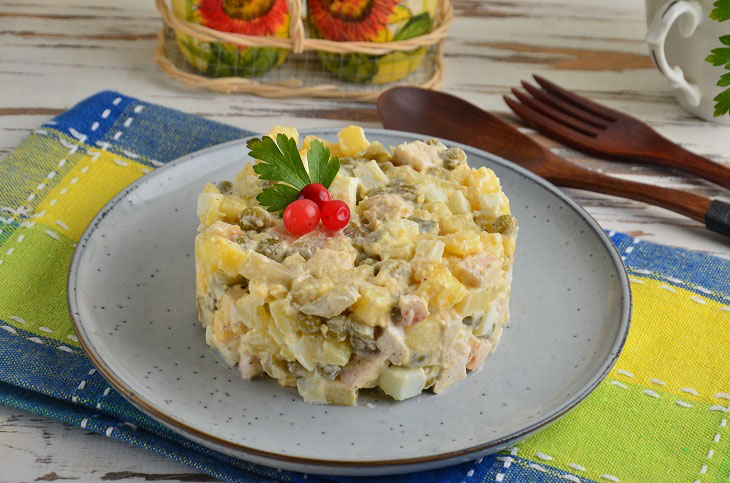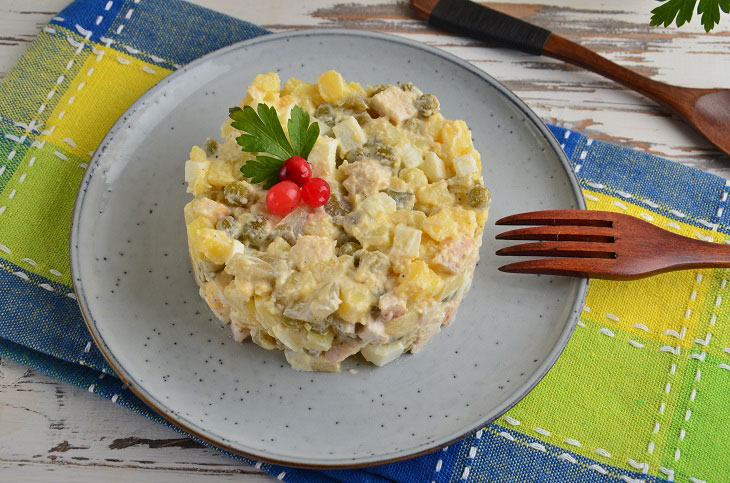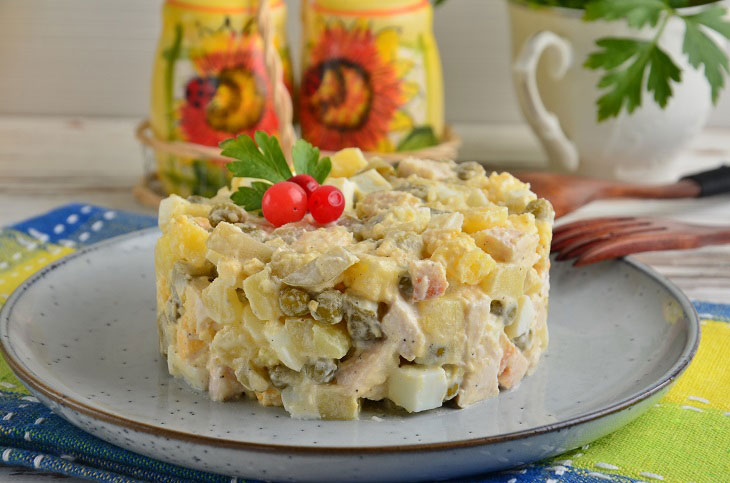 Enjoy your meal!