An omelette according to a recipe like in kindergarten turns out to be very tasty, juicy and tender. It is prepared in the oven, baked in an ordinary ceramic mold, however, you can use a silicone mold. In it, the omelet will have the same appearance as the form itself. Therefore, if the silicone mold is in the form of a flower, the omelette will turn out to be the same in appearance and will look quite festive and original.
There are several cooking secrets. When mixing all the ingredients, they do not need to be whipped, just mix everything with a fork or whisk. Milk for making omelets is best used with a high percentage of fat, ideally homemade. Eggs are also best used at home. You don't need to add soda, it will come out quite lush and tall anyway. In order for the omelette to come out with a crust on top, it must be greased with butter five minutes before it is ready.
Ingredients:
Eggs – 3 pcs.
Salt – 0.5 tsp.
Milk – 1 tbsp.
Butter – 30 g.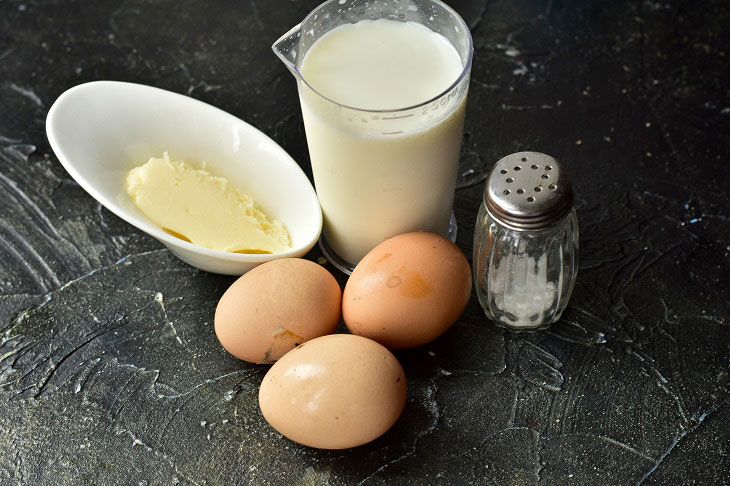 How to cook:
1. Wash chicken eggs well with a clean kitchen sponge. After that, beat them into a bowl. Add salt immediately.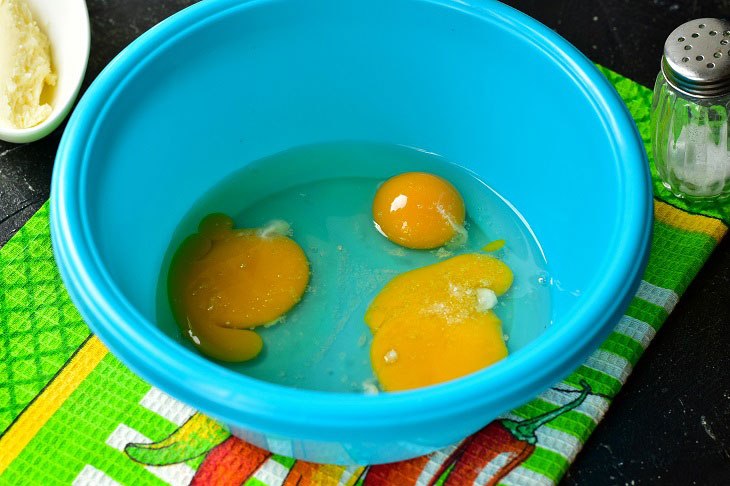 2. Then pour in the milk.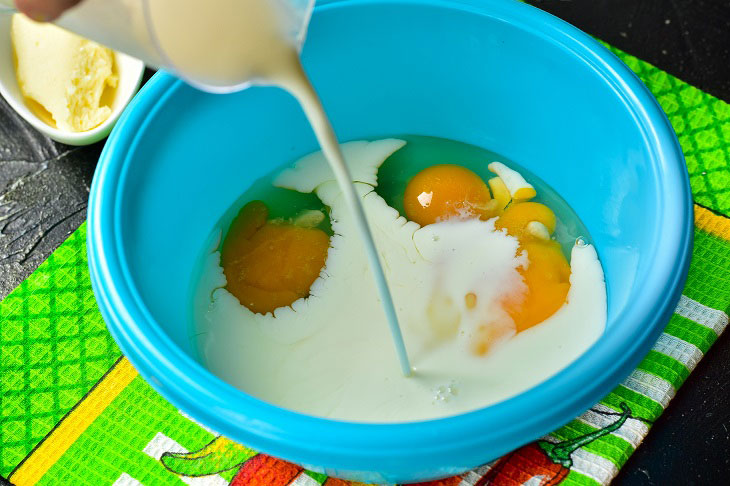 3. Mix everything with a whisk.
Don't whip!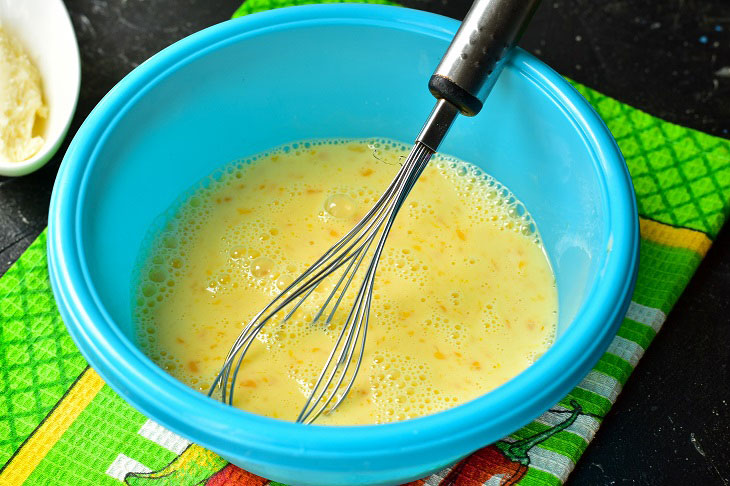 4. Grease a baking dish with butter. If the form is silicone, then it does not need to be lubricated with oil. Pour the egg mixture carefully into the mold.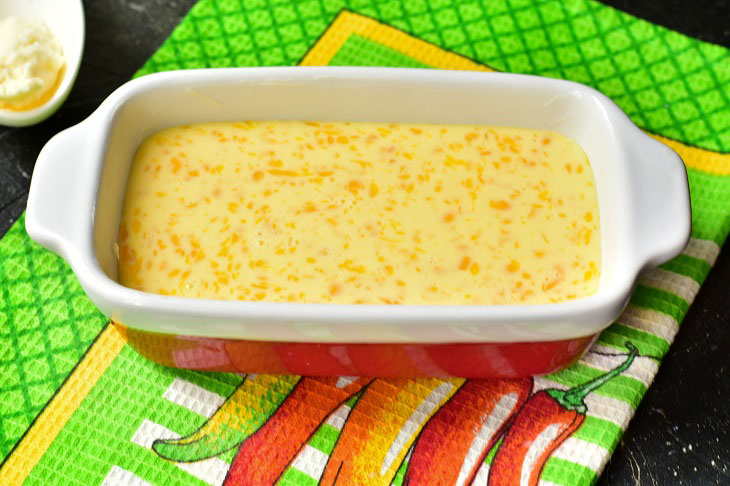 5. Put it on the middle shelf of the oven, which is heated to 190 degrees. Cook the omelet in the oven for 25 minutes. Then carefully remove it from the oven, grease the top with a piece of butter.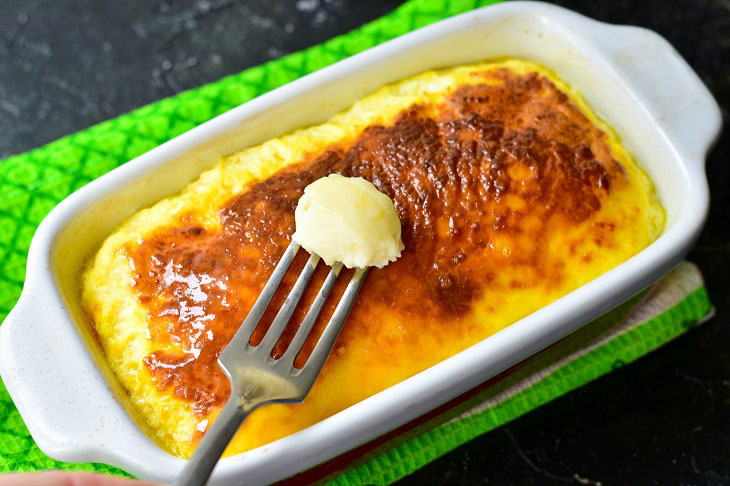 6. Place the omelet in the oven for another 5 minutes.
Immediately cut the finished omelet into portions, arrange them on plates and serve! You can sprinkle with chopped herbs on top or pour some kind of spicy sauce.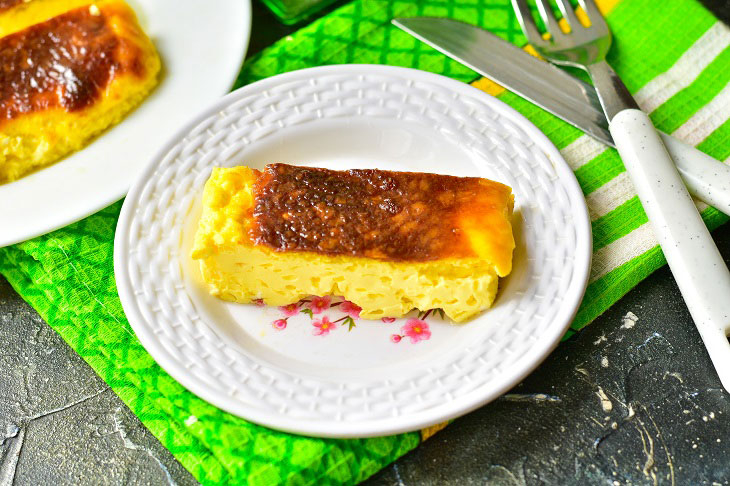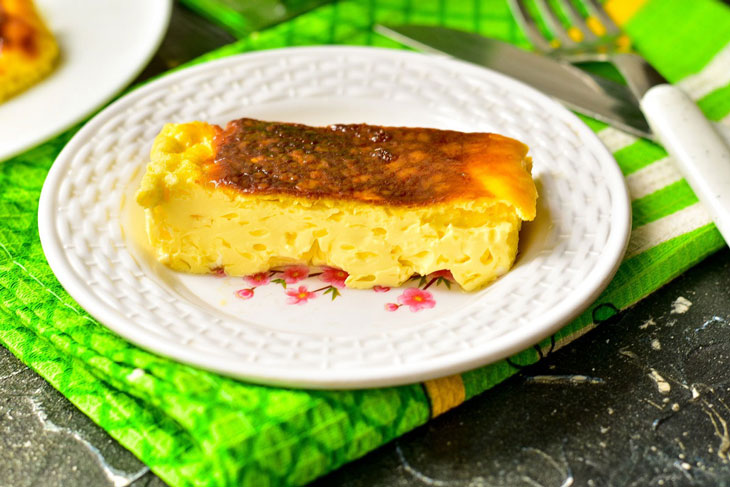 Enjoy your meal!