The snack on chips with cheese turns out to be very original in appearance and it is prepared quickly, simply and with ingredients that can be easily purchased at any grocery store. The filling is fresh carrots, garlic and hard cheese. However, these ingredients are conditional, they can be safely replaced with some others. For example, you can use crab sticks, eggs and cheese, or processed cheese and garlic. To make the appetizer look beautiful, you should use whole and regular-shaped chips for its preparation. Therefore, you should purchase a pack with this crisp from a trusted manufacturer.
Spread the filling itself on the chips should be immediately before serving, otherwise the chips will become soft, it will be inconvenient to pick them up, and their taste will no longer be the same. Carrots should be rubbed on a fine grater, so it will look more aesthetically pleasing.
Ingredients:
Carrot – 1 pc.
Garlic – 1 clove.
Hard cheese – 50 g.
Chips – a few pcs.
Dill (or any other herbs) for decoration – a few branches.
Mayonnaise – 1-2 tbsp. l.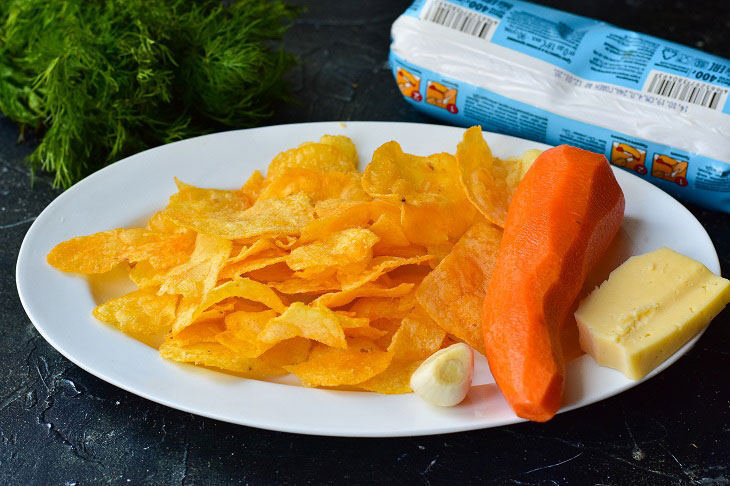 How to cook:
1. Peel the carrots, wash them and grate them on a fine grater.
You can pre-boil the vegetable, but in this case it will be more juicy and this should be taken into account.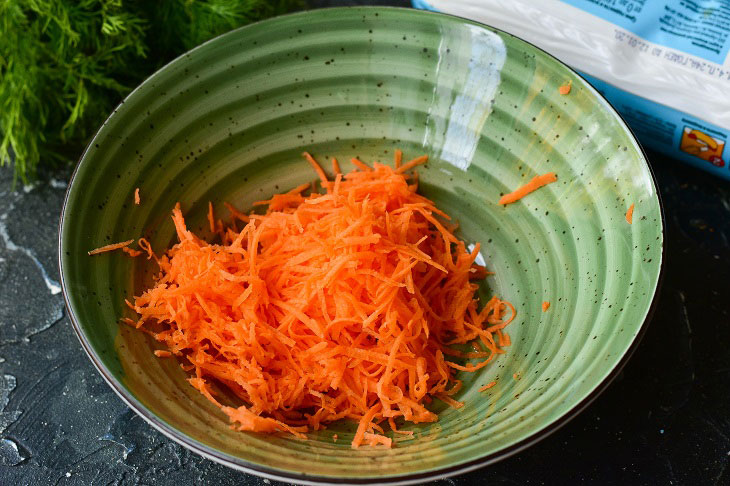 2. Grate hard cheese on a coarse grater. Put it on the carrots.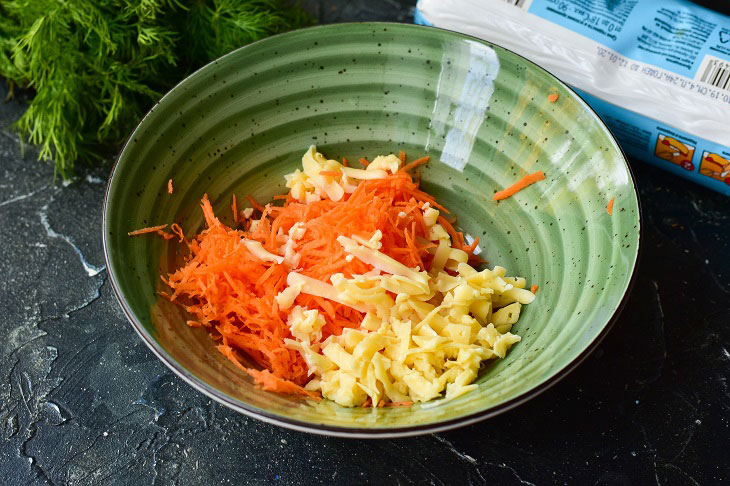 3. Peel the clove of garlic, squeeze it through the garlic.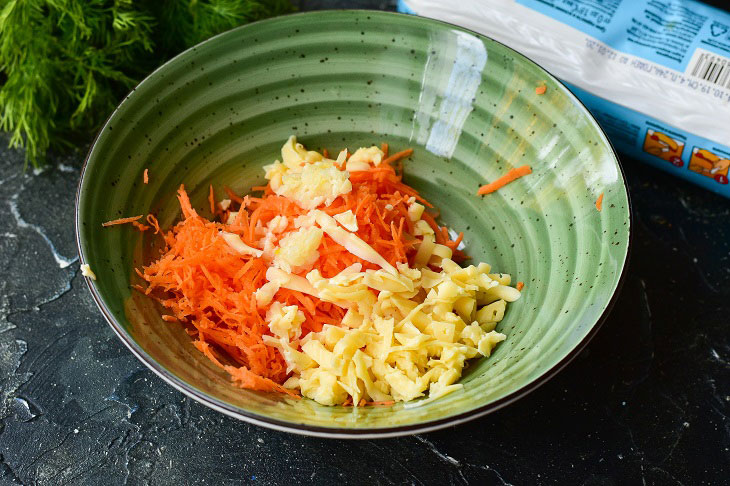 4. Add mayonnaise.
The fat content of mayonnaise can be absolutely any.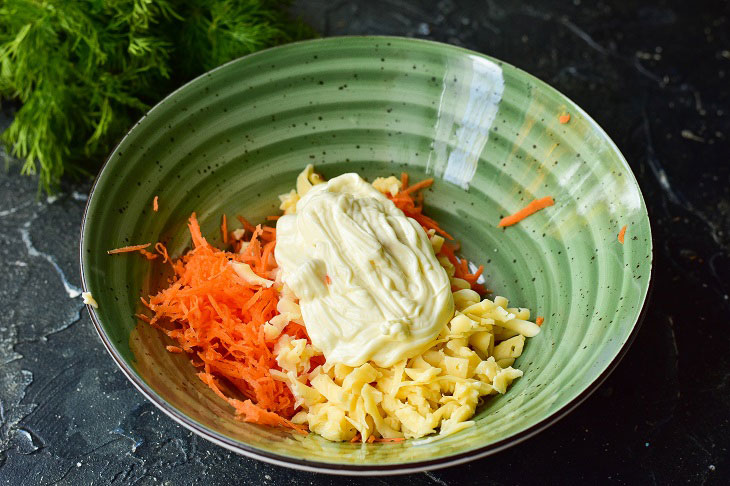 5. Open the bag of chips. Select whole and put them immediately on a dish.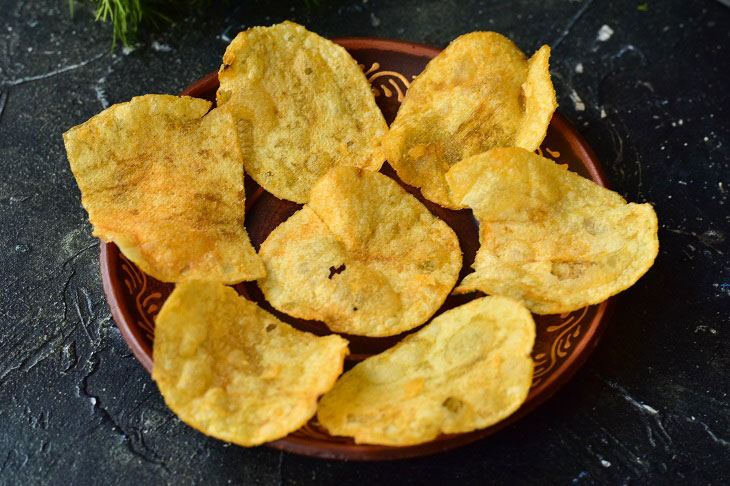 6. Mix the stuffing well.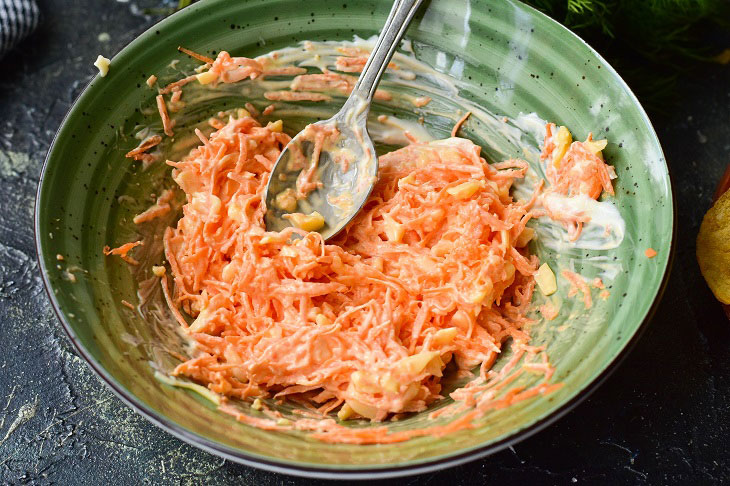 7. Spread the stuffing in the form of a ball on the chips. You can, by the way, give it a different shape, for example, square.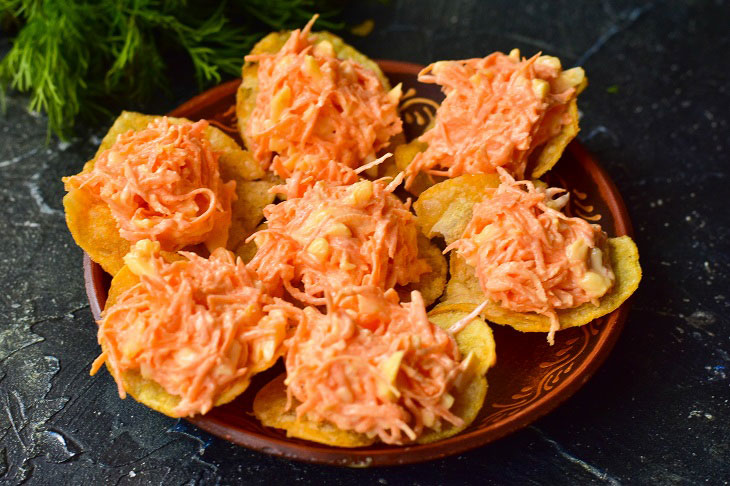 8. Garnish with sprigs of dill or parsley.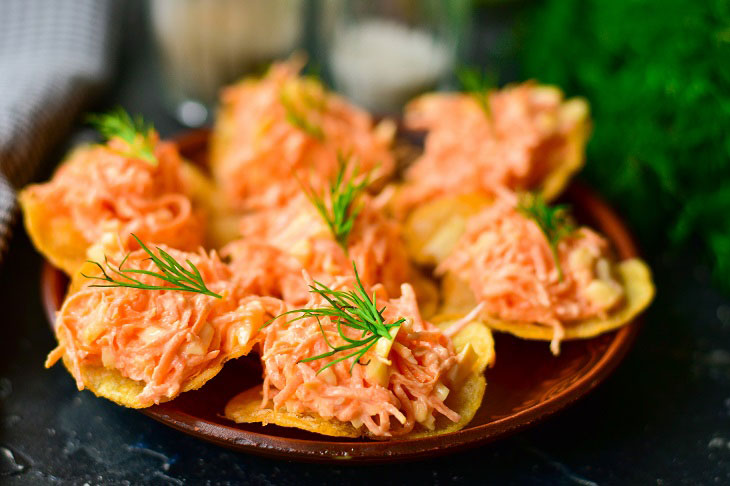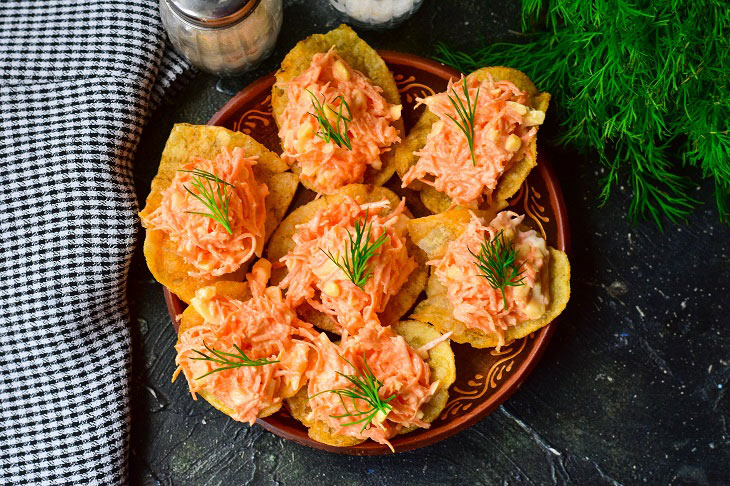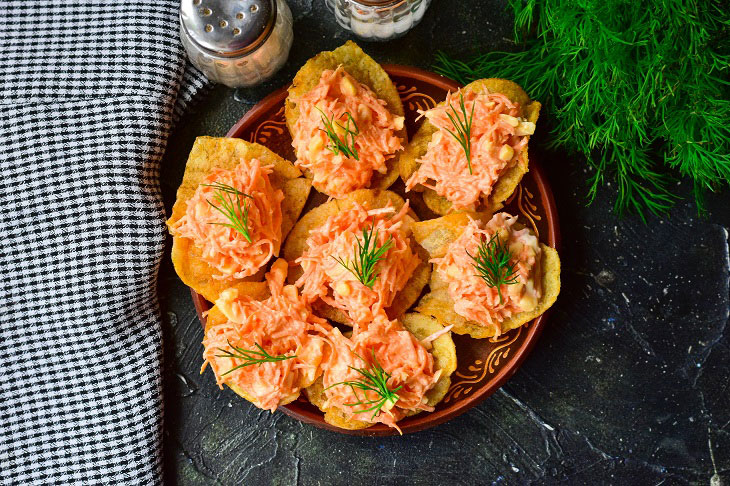 Enjoy your meal!