If you like vegetable dishes, then you should definitely cook eggplant in an oriental way. By the way, they turn out not only quite tasty and satisfying, but also attractive in appearance. That is why they can be safely made even on the festive table. Believe me, guests will definitely be delighted with their appearance and unique taste. Cooking such vegetables is not difficult, and not much time is spent on this procedure. The most important point that should not be ignored is the right choice of ingredients. Be sure to buy homemade vegetables. So, indeed, the appetizer will have an amazing taste.
What to serve with ready-made eggplants? It is better to give preference to those side dishes and dishes that are in great demand in your family. So, for example, if you are used to making porridge for a side dish, then feel free to stop the choice on them. If you like potatoes more, then cook it. In general, ready-made eggplants in the oriental style are also an excellent independent snack. Therefore, you can serve them absolutely without anything, especially since they are quite satisfying anyway.
Ingredients:
Eggplant – a few pieces.
Tomatoes – 3-4 pcs.
Egg – 1 pc.
Garlic – 1 clove.
Mayonnaise – to taste.
Vegetable oil – for frying.
Greens – to taste.
Salt, pepper – to taste.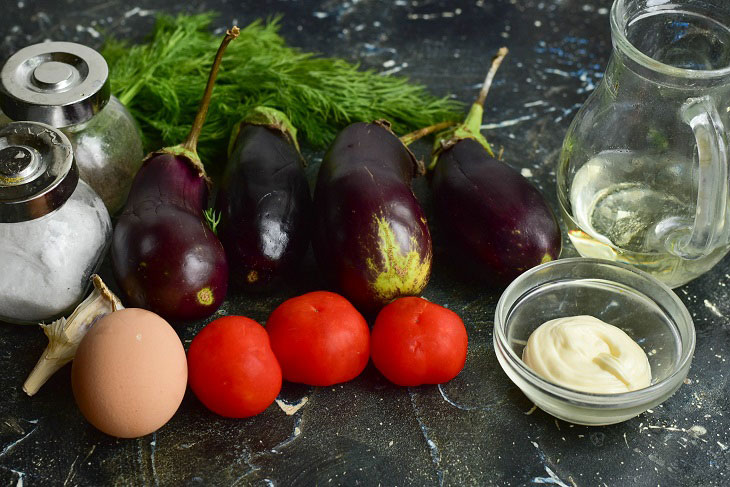 How to cook:
1. Wash all vegetables first. Slice the eggplant.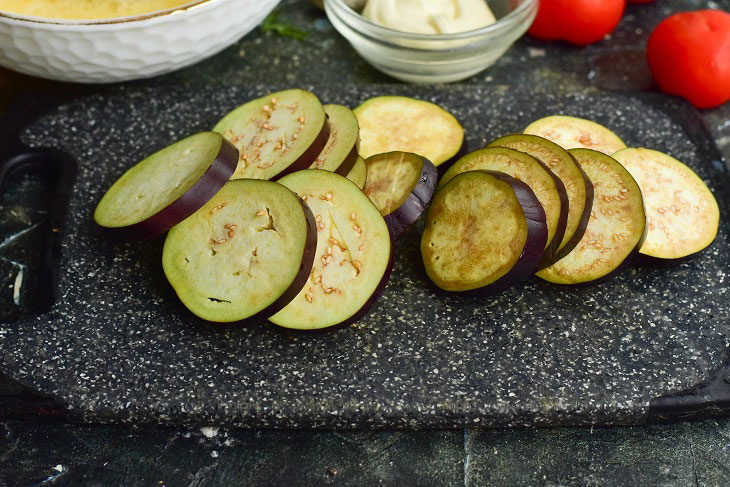 2. Crack the egg into a bowl with high sides and lightly beat with a fork.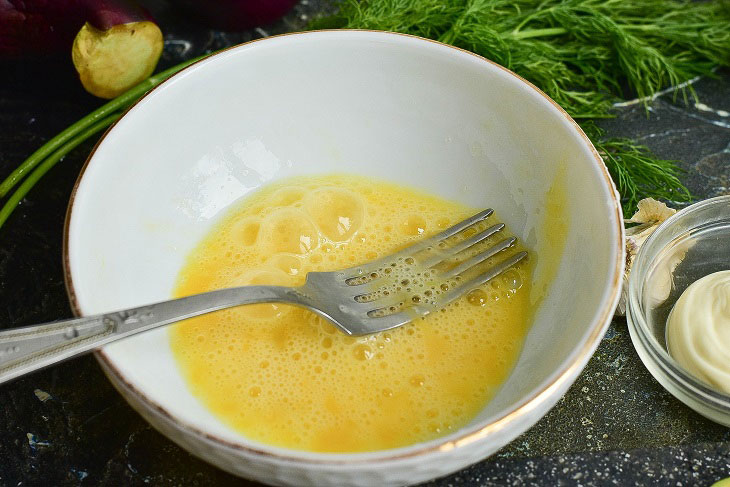 3. Dip each eggplant round in the egg on both sides.
4. Put them in a frying pan, in which heat the vegetable oil. Salt and pepper.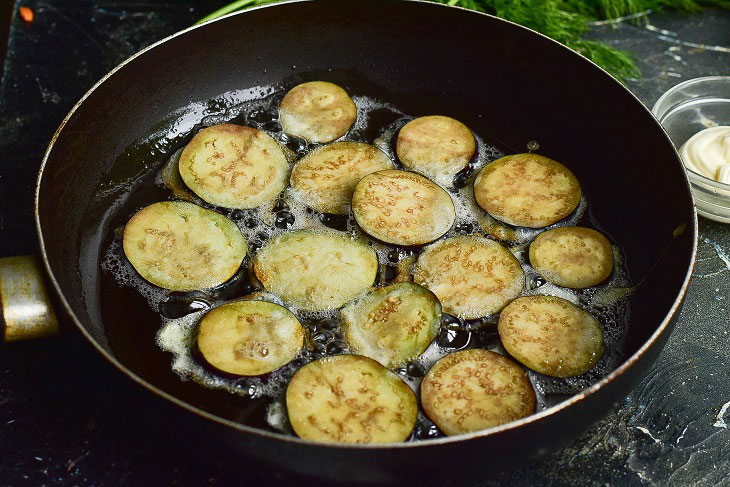 5. Fry the vegetables until a beautiful ruddy color on both sides, just do not make the fire too strong so that the vegetables have time to cook.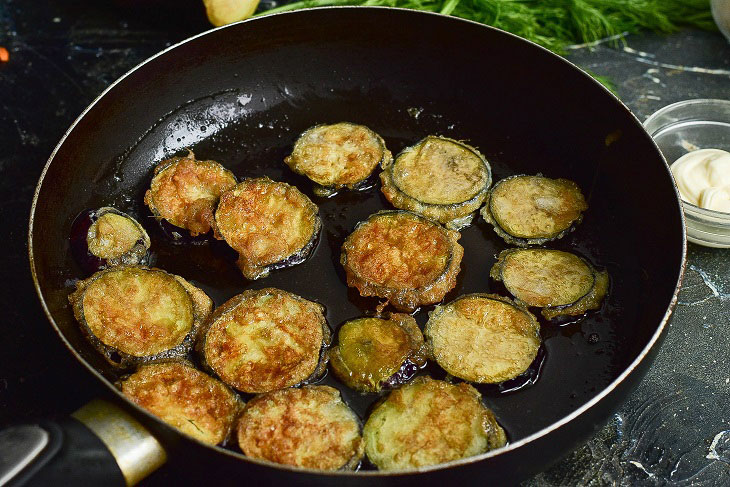 6. Lay the vegetable slices on a paper towel for a minute, and then transfer them to the dish on which you plan to serve them to the table.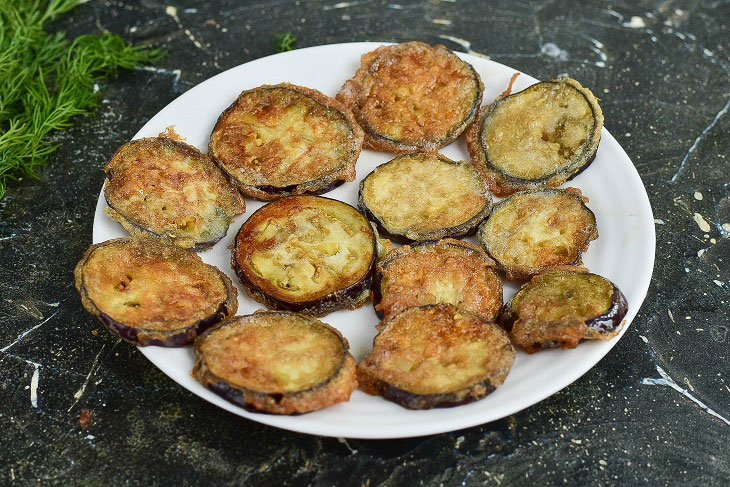 7. Cut the tomatoes into slices using a ribbed vegetable knife. Cut the garlic into small cubes.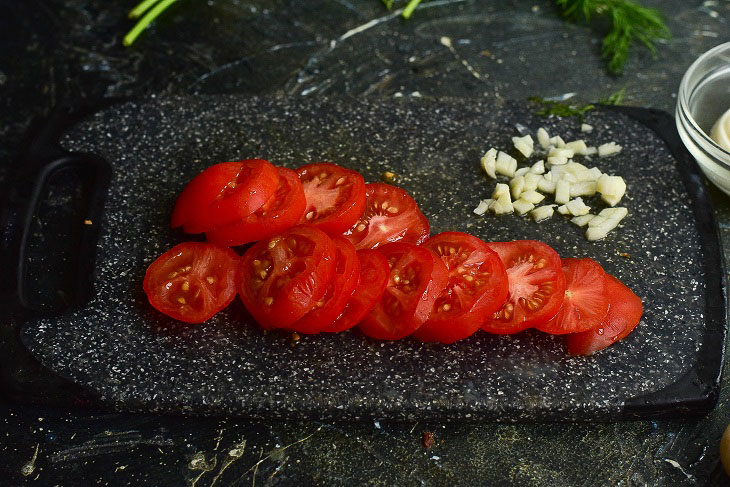 8. Lay the tomato slices on the prepared eggplant slices.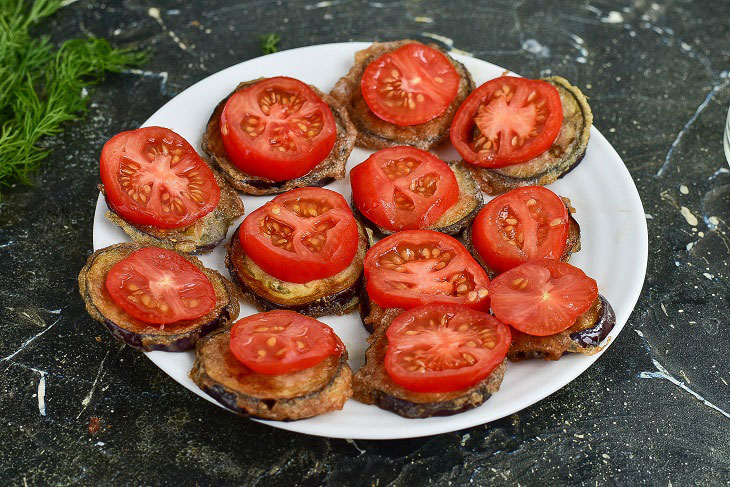 9. Then add garlic to taste.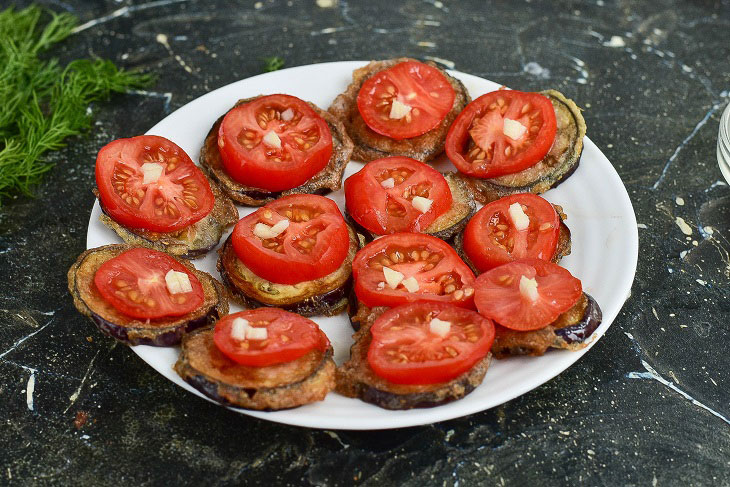 10. Put some mayonnaise on each circle. You can replace it with sour cream if needed.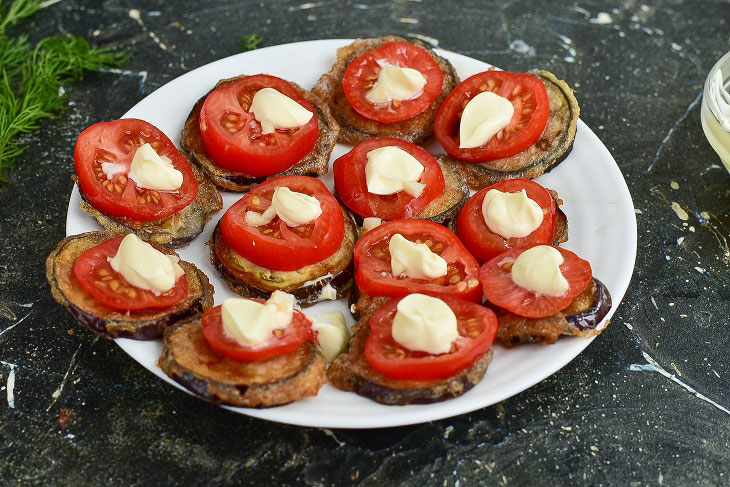 11. Finally, add finely chopped greens. It could be parsley or dill.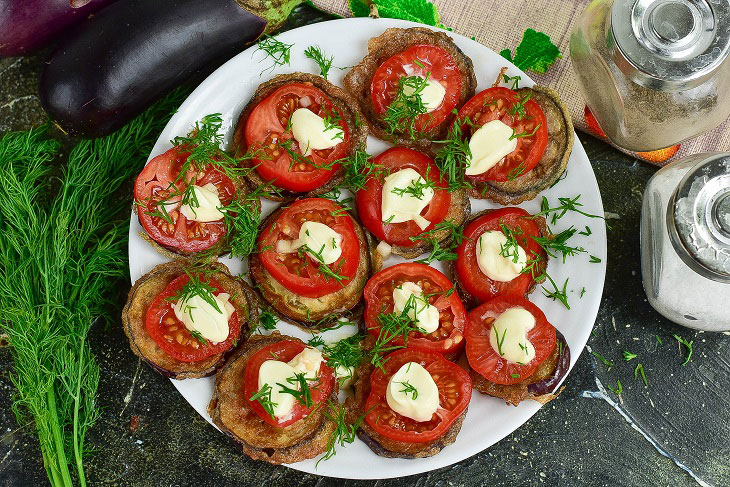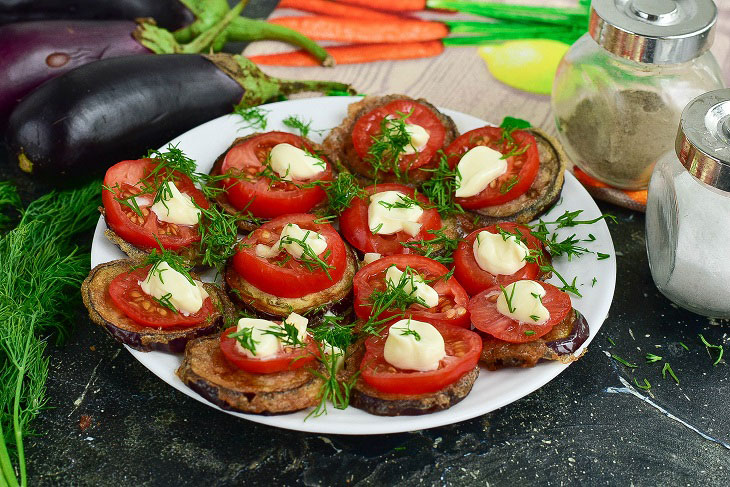 Bon appetit!