Oriental salads are distinguished by a sharp spicy taste with the smell of spices and unusual combinations of ingredients. The main component of lean meat is beef, poultry or lamb. Sometimes it is boiled, sometimes baked or fried in vegetable oil. In addition to meat, fresh or thermally processed vegetables are added to the salad in various combinations. Try an oriental salad with an unexpected taste of white radish and beef. The original dish will surely please your relatives and guests.
Radish is a great and healthy vegetable with a sharp spicy taste. Our housewives are not very fond of preparing radish salads. It's all about the specific unpleasant smell that appears after the salad has stood for a couple of hours. We recommend that you do not cook dishes with fresh radish for the future, and rinse the grated vegetable in cold water before laying. When choosing meat, give preference to the soft part of a young carcass. Beef for salad can be boiled and cooled the day before cooking.
Ingredients:
Beef – 450 g.
Radish – 350 g.
Onion – 350 g.
Vegetable oil – 30 ml.
Mayonnaise – 45 ml.
Parsley – for serving.
Bay leaf – 1 pc.
Salt, pepper – to taste.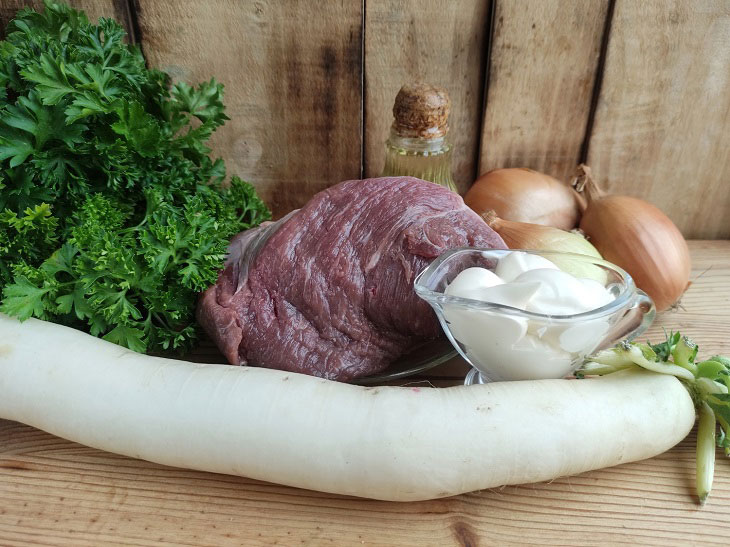 How to cook:
1. Peel the radish and grate on a grater for Korean vegetables. Salt the vegetable and leave for 5-7 minutes. Put the radish in a colander, rinse in cold water and dry in a towel.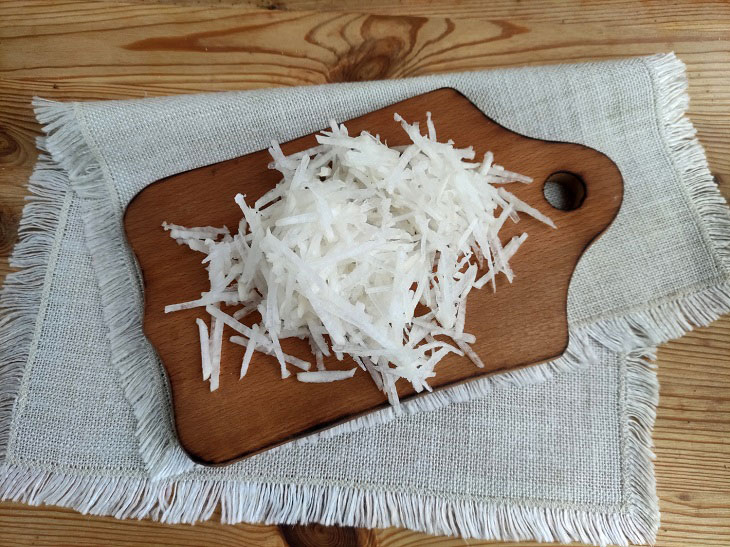 2. Remove the skin from the onion, peel and chop finely. Fry until golden brown in a pan with vegetable oil.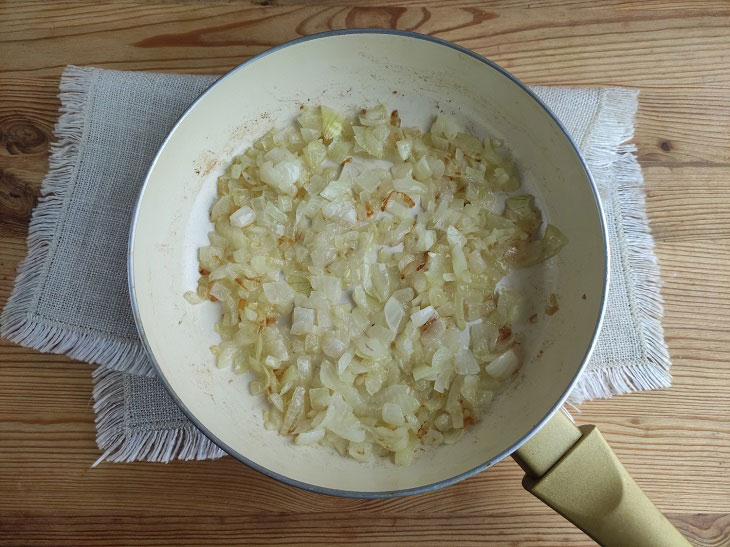 3. Clean and wash the beef. Put the meat in a saucepan, pour cold water, add salt, bay leaf and cook for an hour and a half until soft. Cool the beef in the broth. Cut the meat into oblong pieces.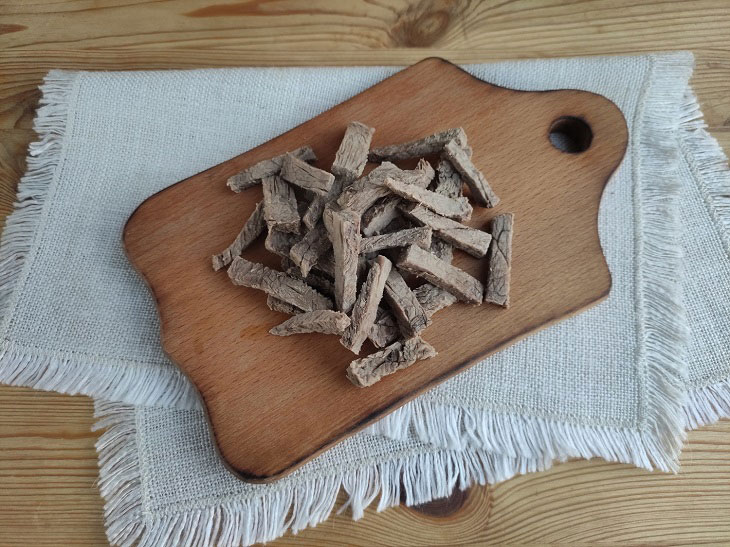 4. Put the prepared ingredients in a bowl, add pepper and mayonnaise. Mix salad.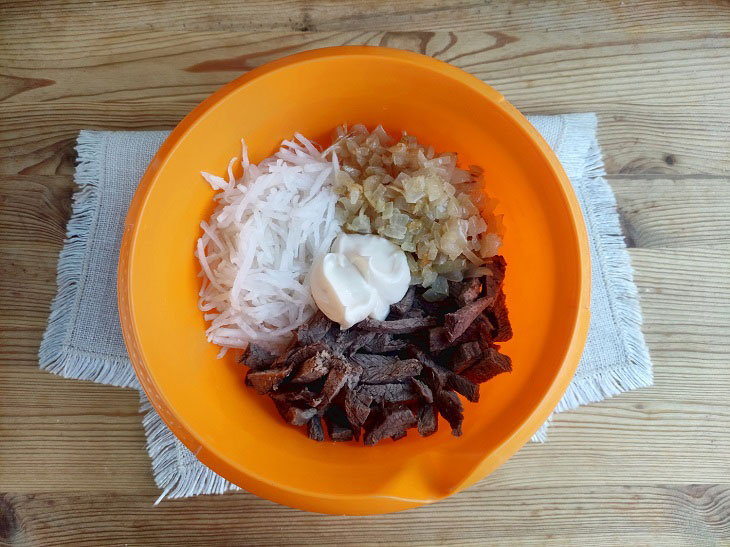 5. Transfer it to the forming ring, tamp. Remove the ring, decorate the salad with parsley and serve immediately.
The dish has a rich meat flavor, with a slight sharpness of fresh radish and fried onions. Oriental salad is suitable for a festive or everyday serving. The appetizer is very satisfying, but not heavy.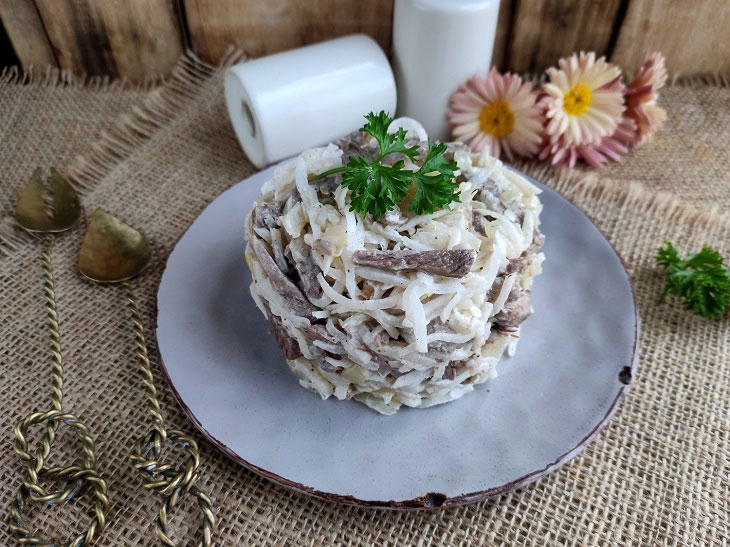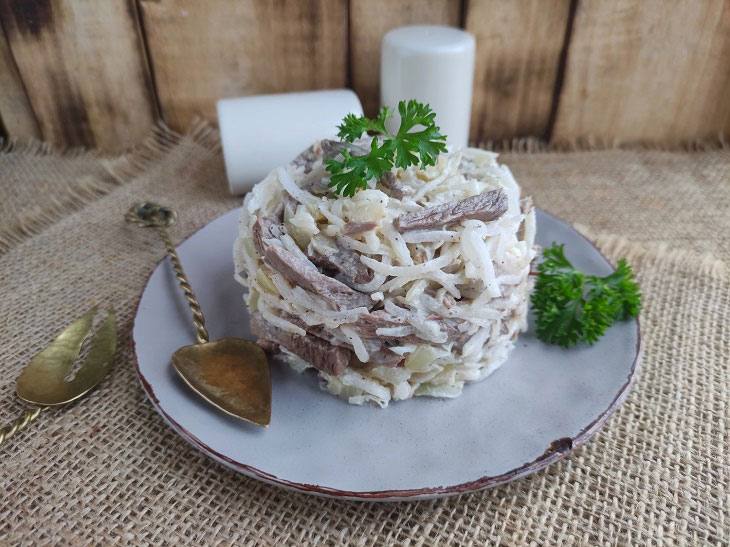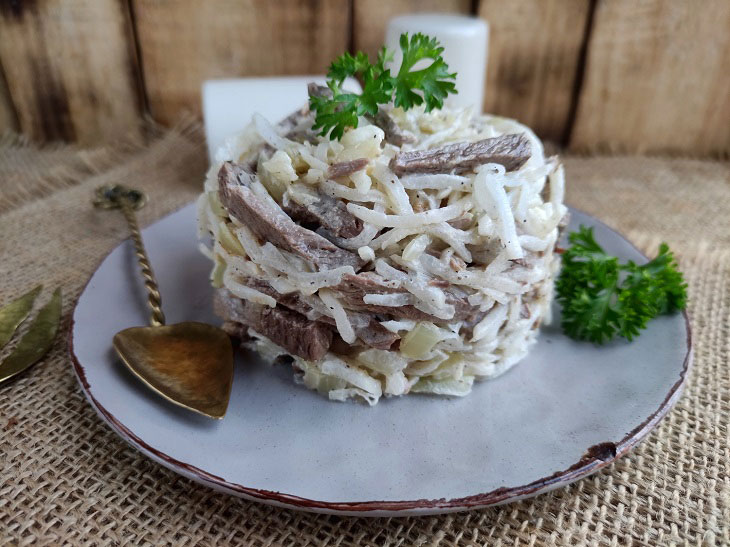 Bon appetit!