Salad "Carousel" is incredibly easy to prepare, bright in appearance and delicious in taste. Make such a dish on the festive table and get ready to receive a lot of rave reviews from your guests!
Instead of ham, you can use smoked chicken meat or sausage. You can cook Korean carrots yourself in advance, or use a store-bought 1.
Following this recipe, in just 15 minutes you will get a very tasty dish!
Ingredients:
Ham – 200 g.
Canned corn – 100 g.
Carrots in Korean – 100 g.
Hard cheese – 50 g.
Croutons "Kirieshki" with salami flavor – 50-60 g.
Small onion – 1 pc.
Mayonnaise – 2-3 tbsp. l.
Greens – if desired.
How to cook:
1. Cut the ham into thin strips.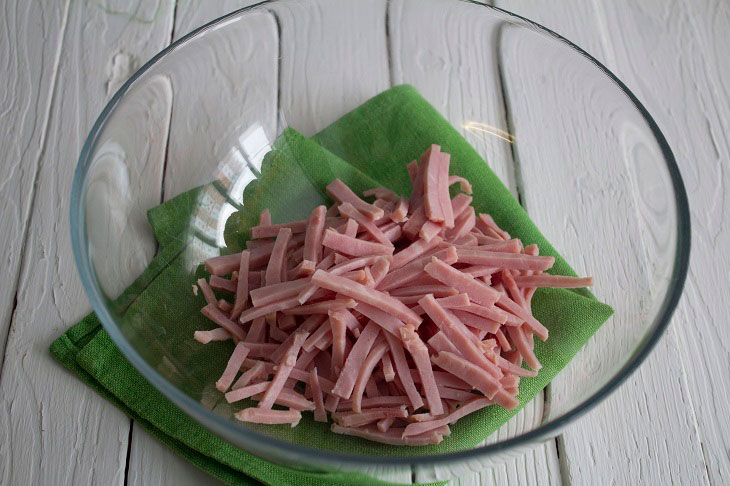 2. Chop the onion into a cube.
To reduce the sharpness of the onion, pour boiling water over it for 3-5 minutes. Then, drain the water, lightly dry the onion and add to the salad.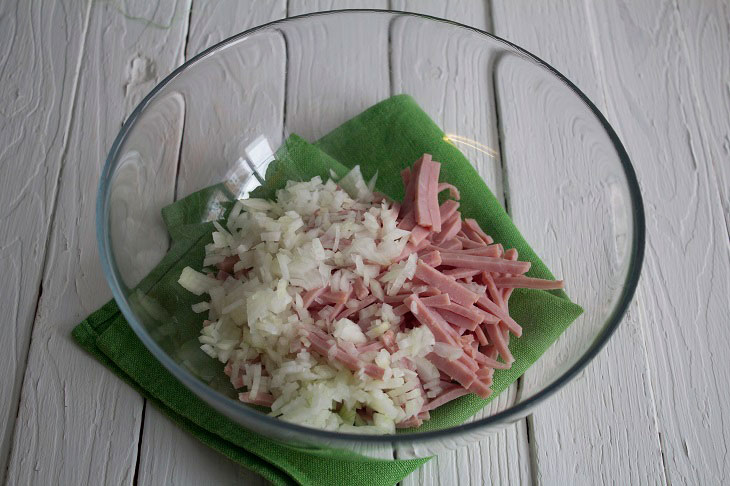 3. Add canned corn to salad bowl.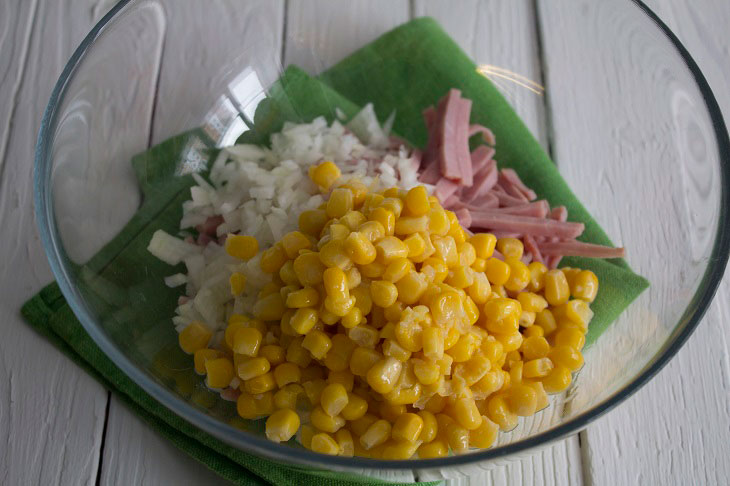 4. Drain a little juice from carrots in Korean style and add to the salad.
If the Korean-style carrots are chopped into very long strips, cut them a little with a knife. So it will be much more convenient to impose a salad on guests.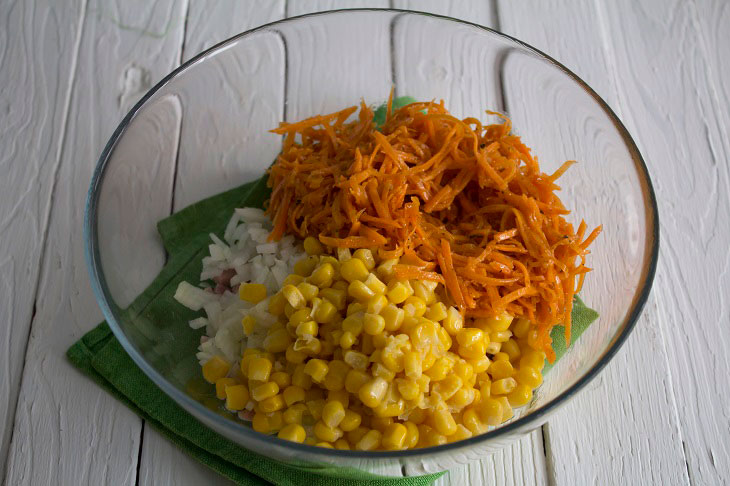 5. Grind the cheese on a fine or medium grater. Add to the rest of the ingredients.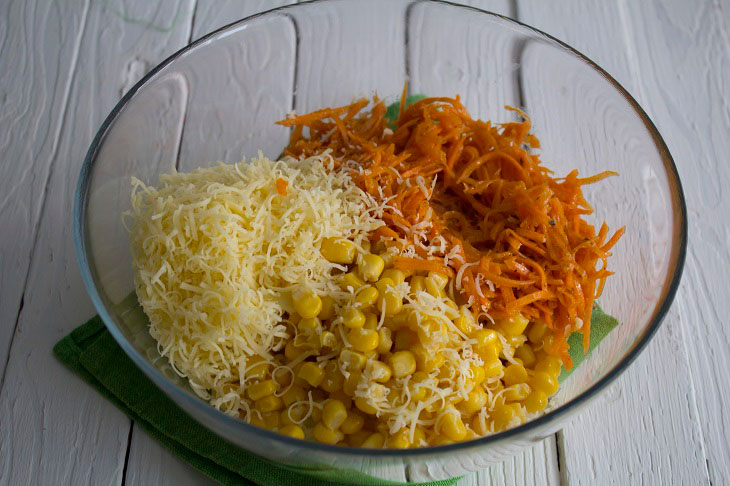 6. Add mayonnaise to the salad and mix gently. Before serving the dish, add croutons to it.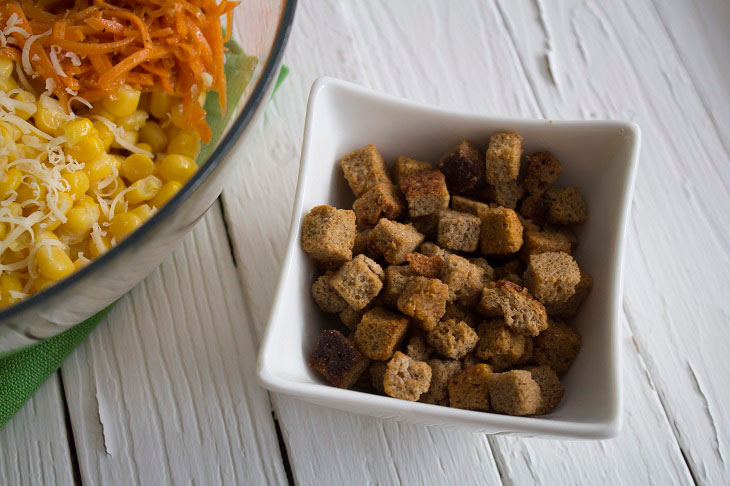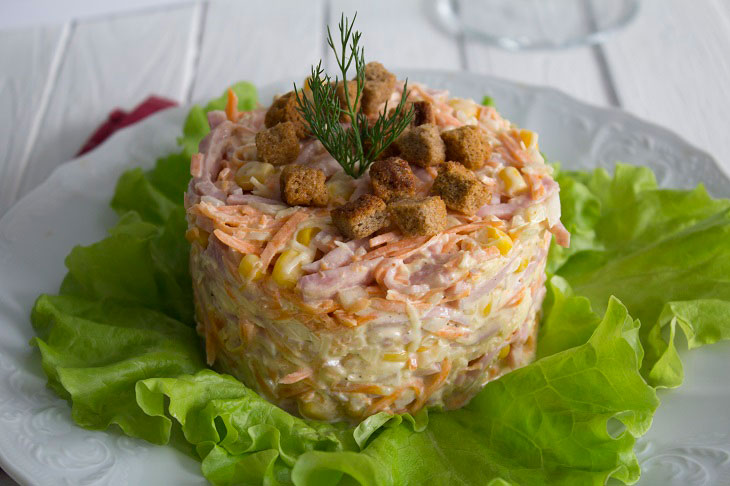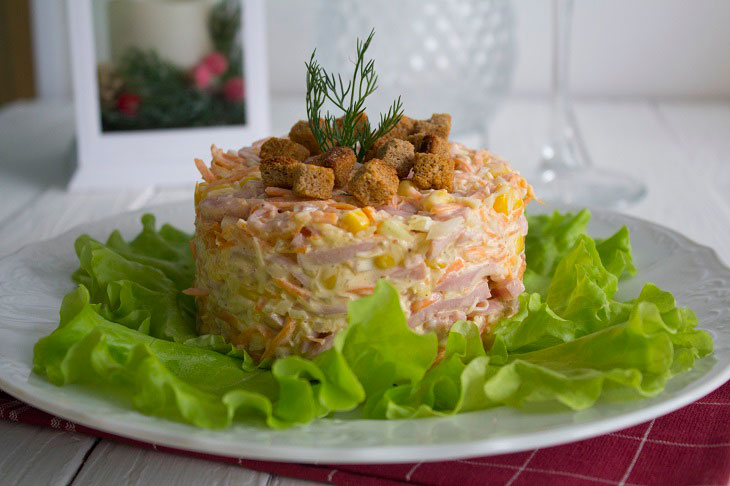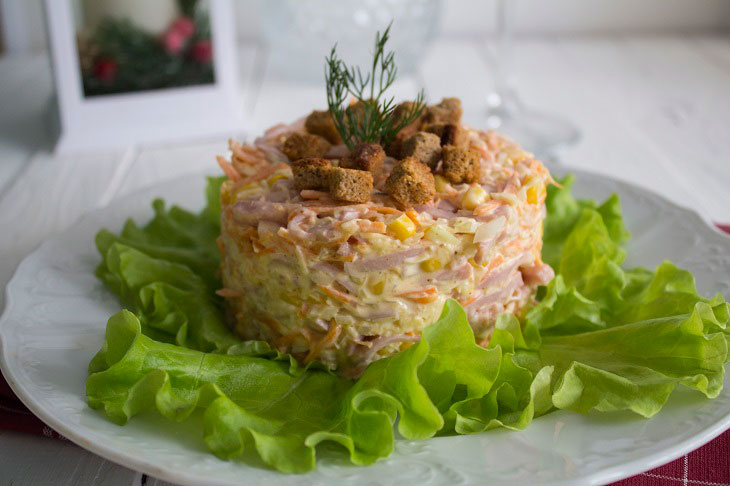 Bon appetit!