Yeast pastries with meat will perfectly diversify your lunch or dinner. Today we offer a variant of Ossetian pies with meat and herbs. For cooking, you need the usual yeast dough and meat. Greens and onions will add juiciness and flavor to our pies.
Ingredients:
Yeast dough – up to 1 kg.
Beef or lamb – 300 g.
Onions – 1-2 pcs.
Green onions – to taste.
Dill – to taste.
Spinach – to taste.
Garlic – 1-2 cloves.
Water for minced meat – up to 50 ml.
Salt – to taste.
Spices – to taste.
Yolk – for coating the dough.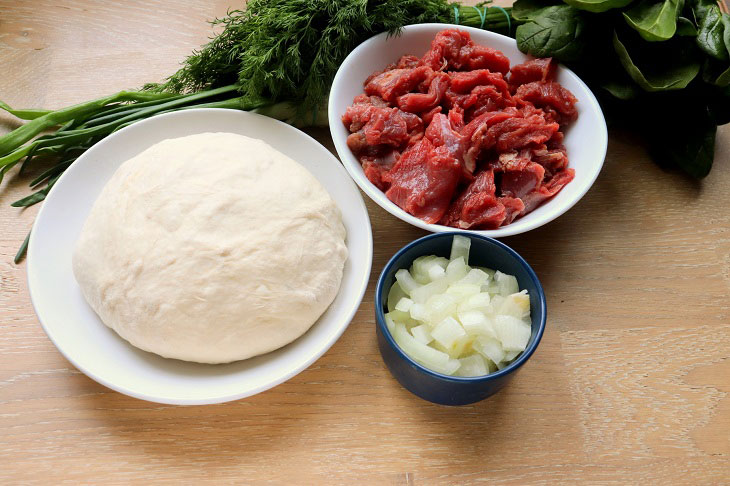 How to cook:
1. Prepare yeast dough for Ossetian pies in advance.
You can use any yeast dough recipe you are used to making for savory pastries. The dough can be made with water, milk or whey. It is important that it is not too soft in texture and keeps its shape well during baking.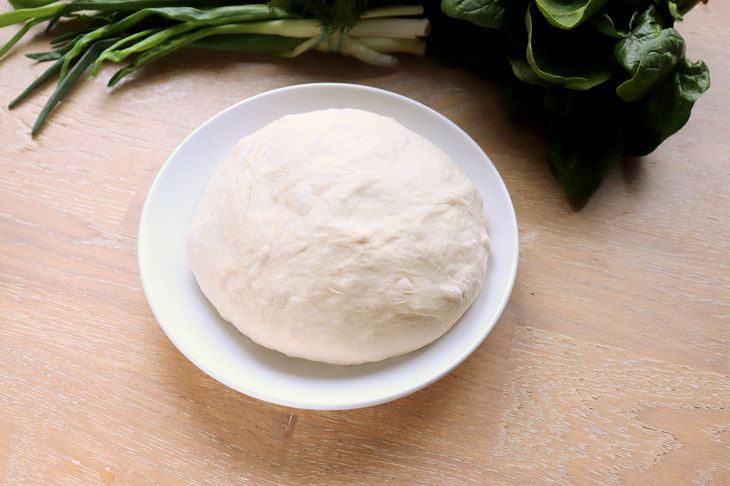 2. For cooking, use beef, lamb. Cut the meat into arbitrary pieces, removing all the veins.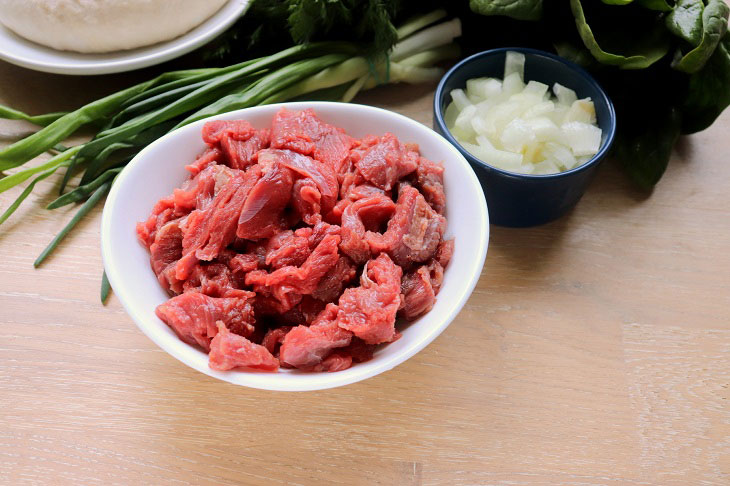 3. Scroll the meat through the middle rack of your meat grinder. Often pieces of lard are added to minced meat to make it more juicy. Chop greens and onions along with meat. Use greens in this recipe to your liking. We added dill, green onions and spinach. You can also use cilantro and parsley. Garlic cloves can also be added to minced meat by chopping them on a grater.
In a deep bowl, thoroughly mix the minced meat with your hands, add salt and spices to taste. We add a little water to the minced meat for juiciness (50 ml) and mix again. You should end up with minced meat that is similar in texture to a thick porridge after adding water.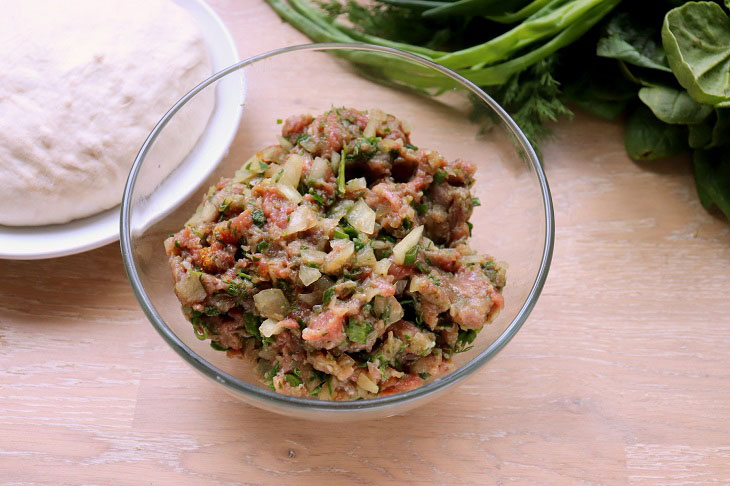 4. The number of pies will depend on the volume of your dough. Today we will have two Ossetian pies. Divide the dough into two parts.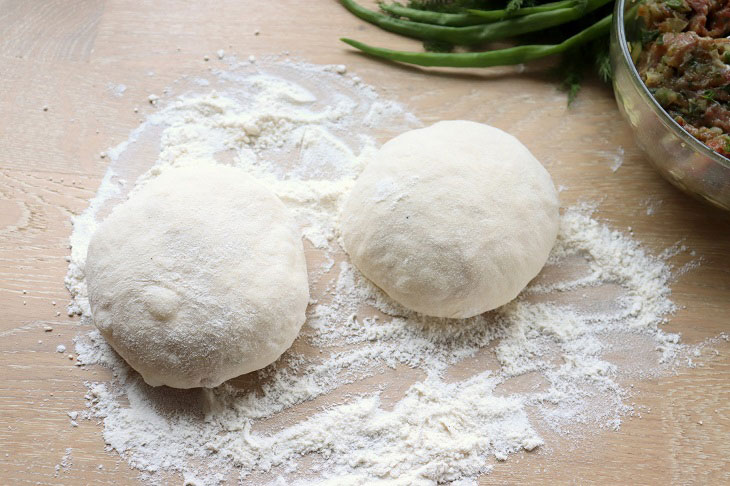 5. Take one part of the dough and divide it into two pieces again, and roll out the cakes. Place parchment paper on a baking sheet and dust lightly with flour. Send the rolled cakes to a baking sheet.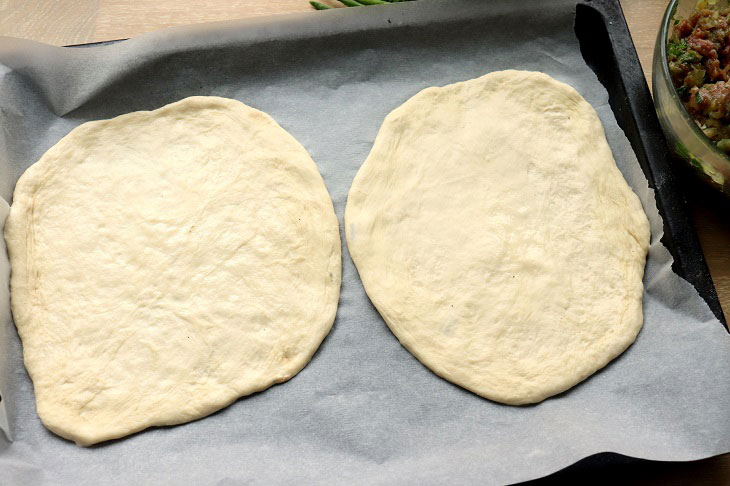 6. Spread the minced meat on the dough, not reaching the edge, level with a fork.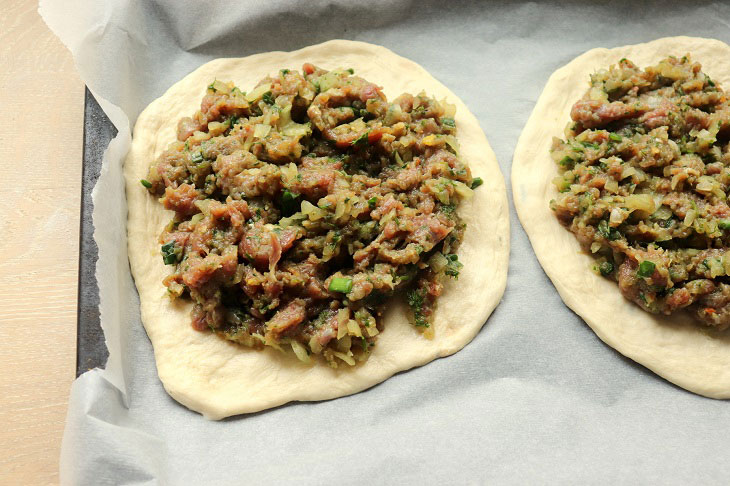 7. Roll out two flat cakes from the remaining dough and cover the top of the pie, pinching the edges tightly.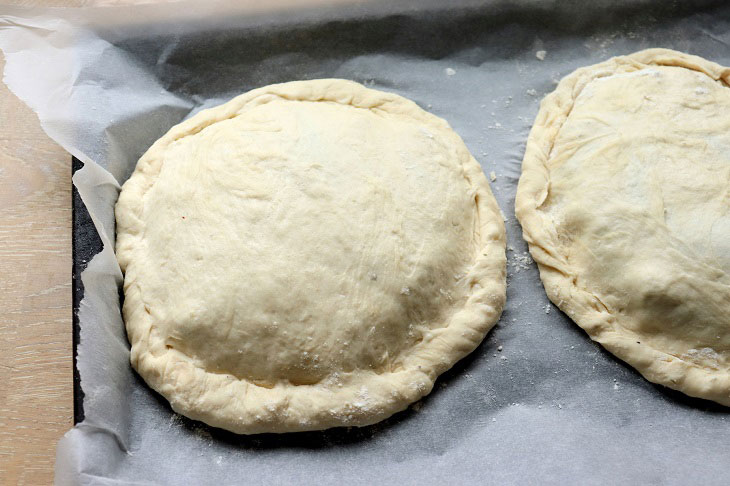 8. Poke a small hole in the top of the cake to release steam. Scissors can be used to make decorative cuts on the cake as desired. Lubricate the pie with chicken yolk and sprinkle with black sesame seeds if desired.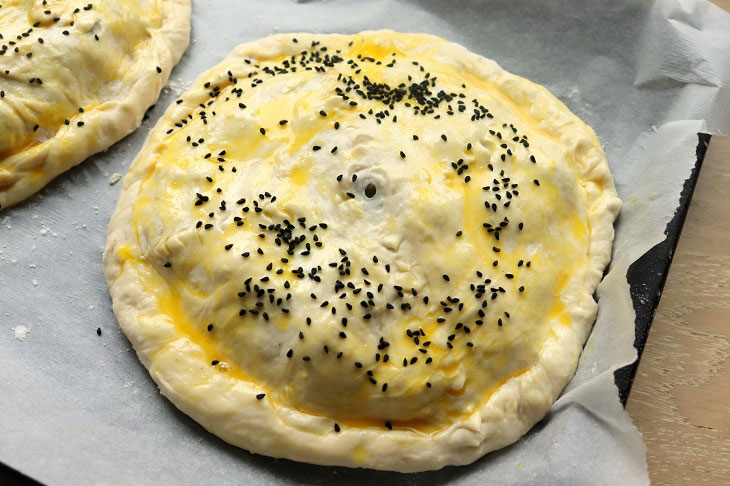 9. Bake Ossetian pies in a preheated oven to 190 degrees for 15-20 minutes. Focus on the browned crust of the pie on top.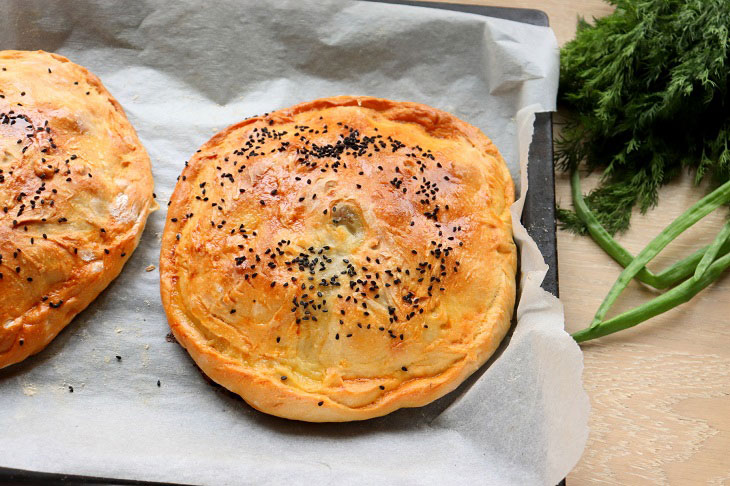 10. Serve Ossetian pies warm.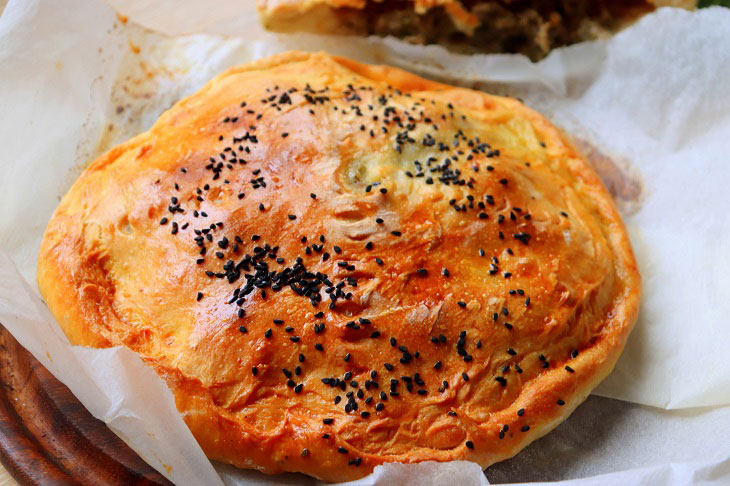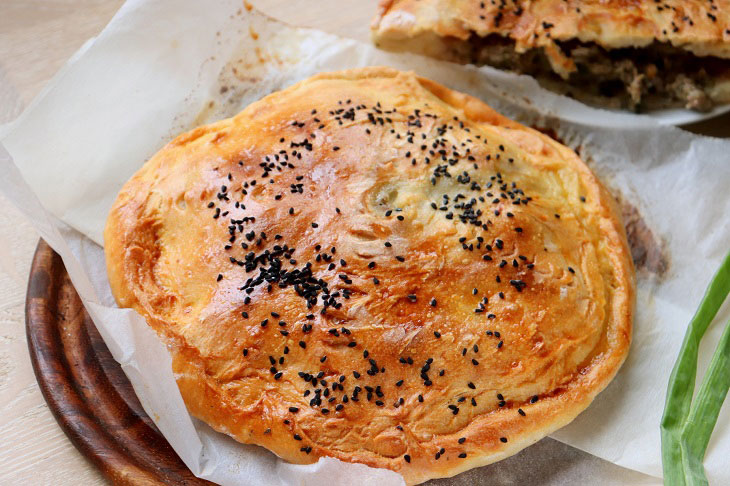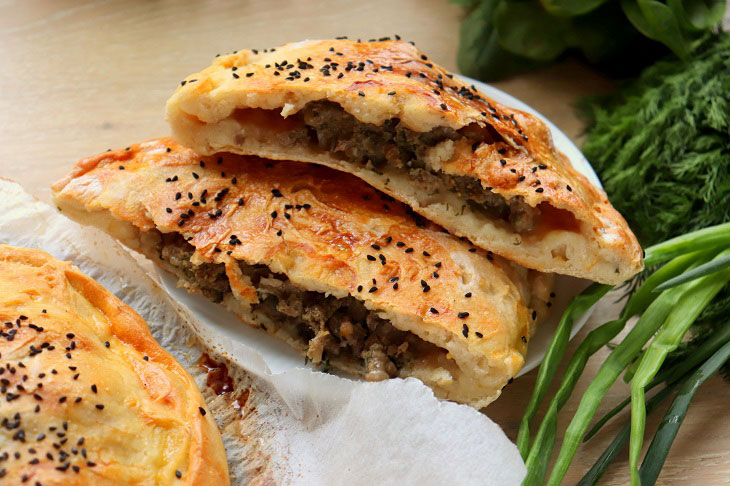 Bon appetit!