Fözelek is a traditional Hungarian vegetable dish. Cabbage, sweet peppers, zucchini, potatoes or tomatoes are taken as the basis. Vegetables are chopped and stewed with sour cream.
For today's recipe, you will need young zucchini, and therefore prepare zucchini fozellek, in other words, zucchini in sour cream. Excellent and tasty side dish. Easy and simple to prepare and served straight to the table. If you are looking for an interesting recipe, then use this option.
Hungarian cuisine is distinguished by its unique taste and original ideas, so vegetable vöselek is the right solution for your lunch or dinner.
Ingredients:
Young zucchini – 250-300 g.
Onion – 80 g.
Sour cream – 100-150 g.
Vegetable oil – 40 g.
Dill – 5 g.
Salt, black pepper – to taste.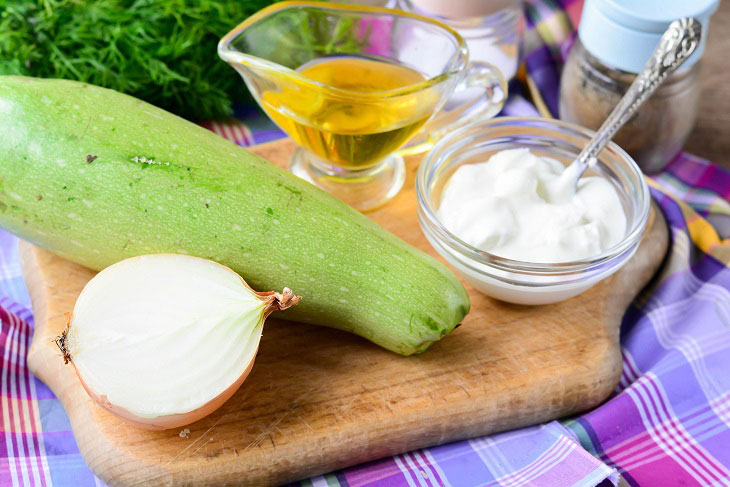 How to cook:
1. Peel the onion by cutting off the husk, rinse in water, and then cut into small cubes.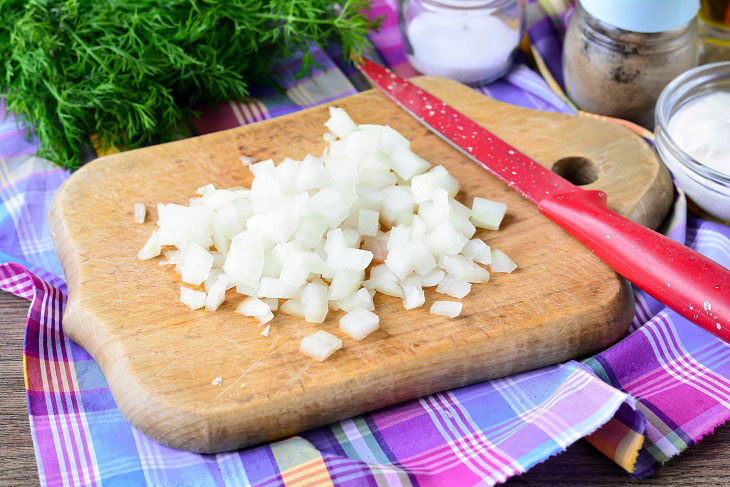 2. Heat oil in a frying pan over medium heat. Add onion and start frying.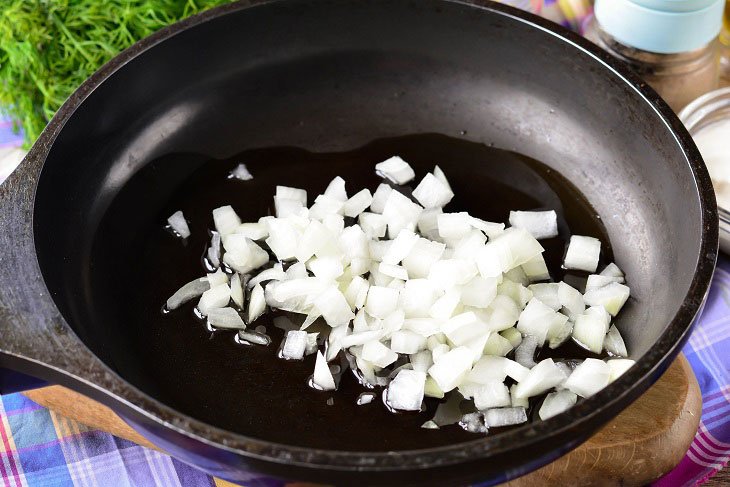 3. Fry the onion for 2-3 minutes until golden brown. The onion will become very fragrant.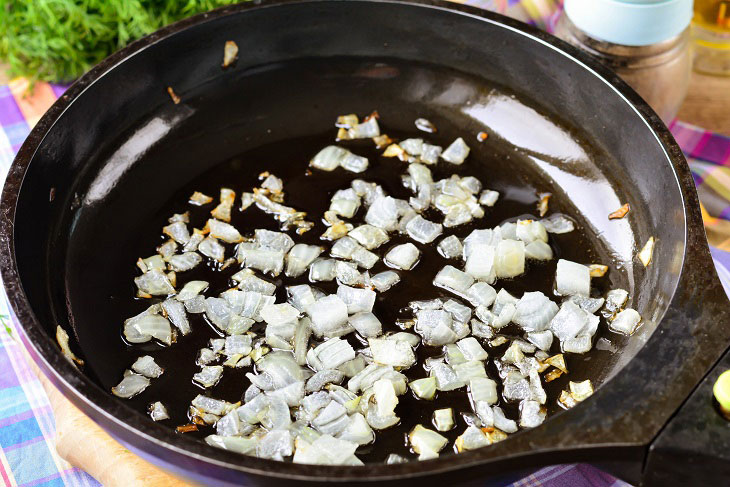 4. Rinse the zucchini, cut off the tails, grate the vegetables on a coarse grater.
Use young zucchini, you will not need to peel them and remove large seeds.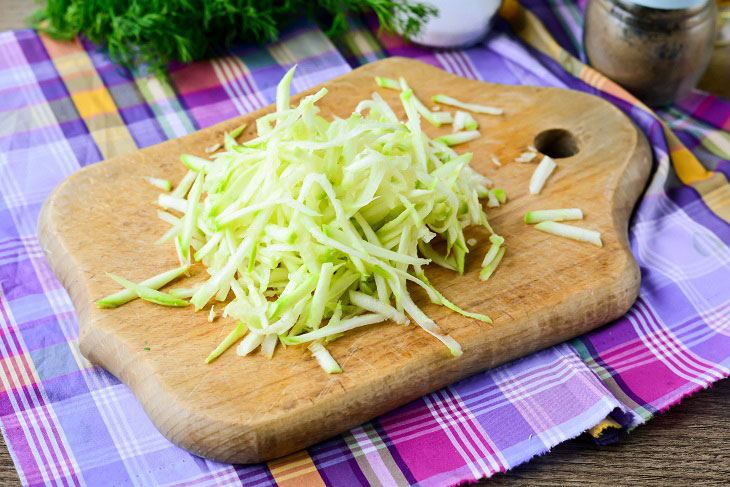 5. Pour the zucchini into the pan with the onions.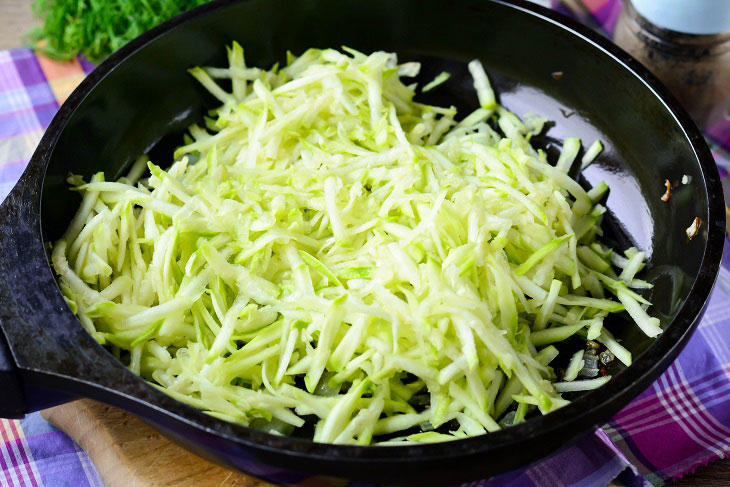 6. Pass the vegetables for 5-6 minutes to make the zucchini soft. Salt and pepper to taste.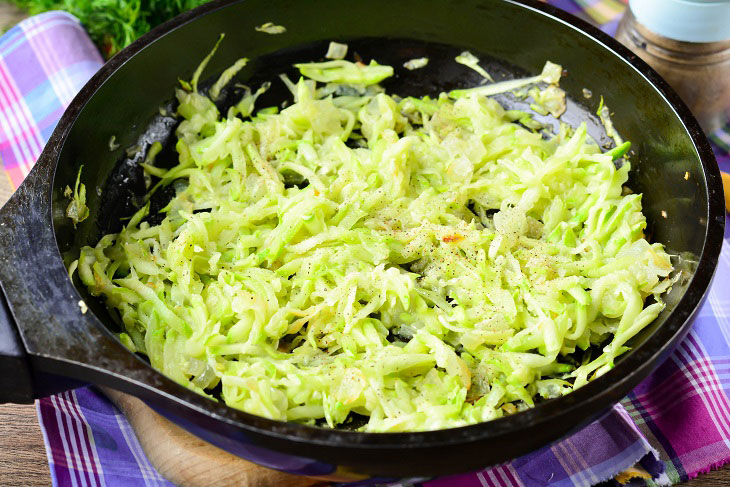 7. Add a generous amount of sour cream. Sour cream is recommended to use 20-25% fat.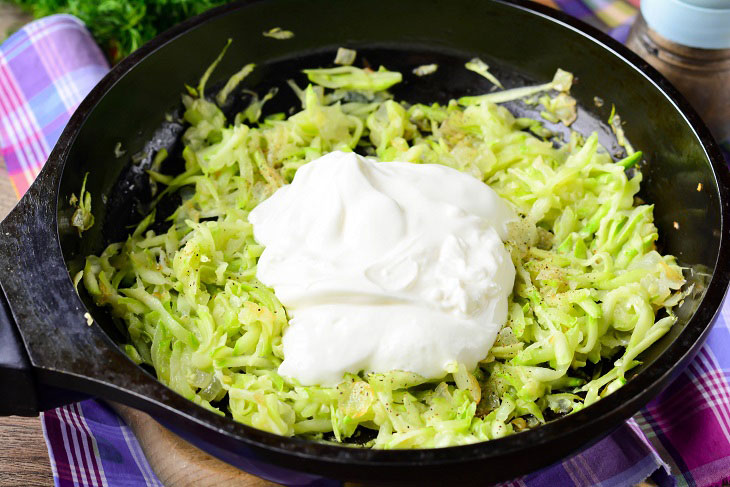 8. Mix the zucchini with sour cream and simmer the dish over low heat for 10-12 minutes.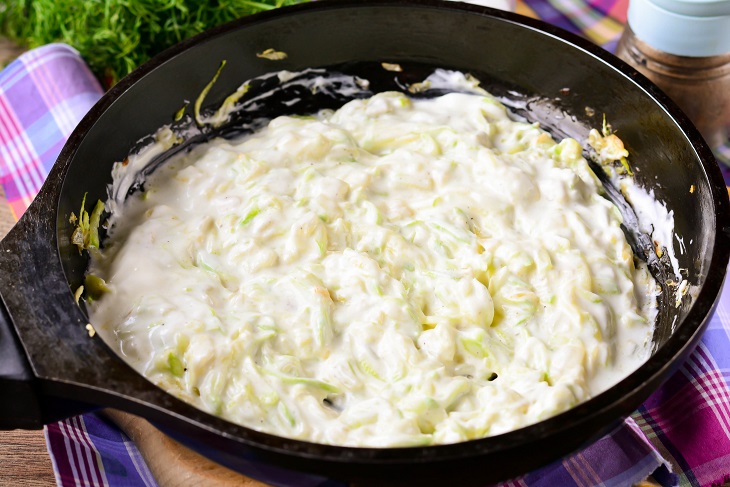 9. Rinse the dill and chop it finely. Dill goes well with zucchini, as well as with sour cream sauce.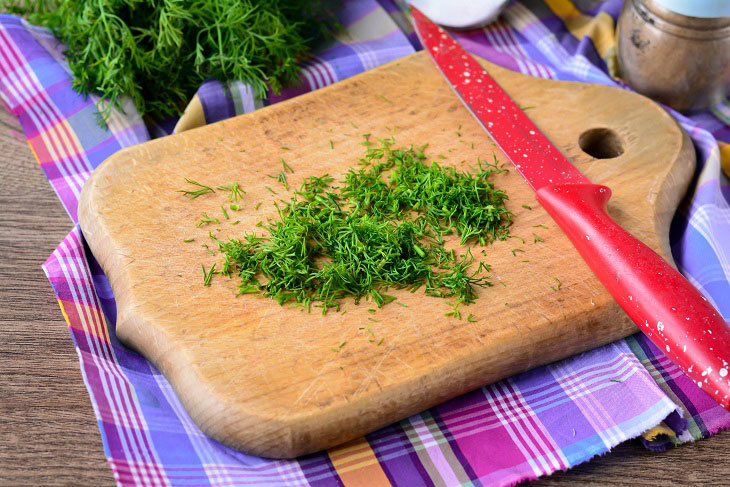 10. At the very end of cooking, add dill, mix and a dish called fözelek is ready.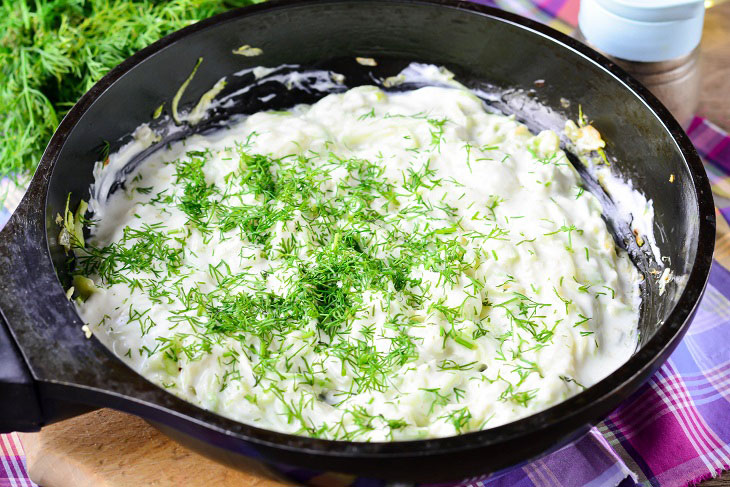 11. Put the vegetable side dish in serving dishes and serve immediately. Fragrant and tasty zucchini fozellek will diversify your daily diet, especially since it is prepared from available ingredients.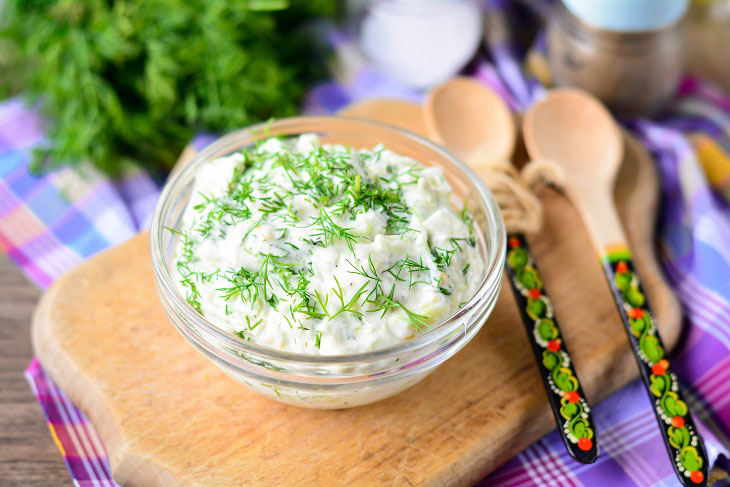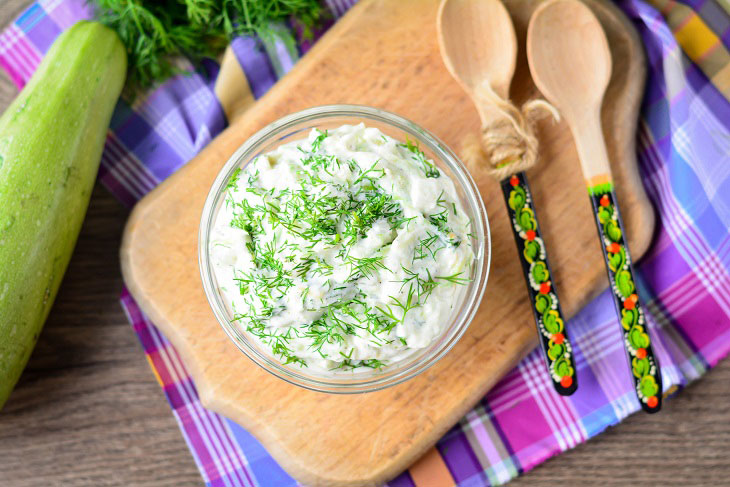 Enjoy your meal!