Pancake bags with chicken in appearance are very festive and tasty.
To prepare them, you can bake pancakes in advance, so the cooking process will be significantly reduced. To make the bags more juicy inside, each finished pancake needs to be greased with sour cream or mayonnaise. Chicken fillet, by the way, can also be fried in advance. In addition to the listed products, any vegetables are also suitable as a filling. With them, the finished bags will be more juicy and bright inside. The dough can be kneaded with water, milk or kefir. The most important thing is to use a warm liquid, so the soda will react with it faster, and the pancakes will turn out really soft and tasty.
Ingredients:
Warm kefir – 0.5 tbsp.
Flour – 0.5 tbsp.
Salt – a few pinches.
Sugar – ½ tsp
Chicken egg – 1 pc.
Soda – ½ tsp
Green onion – 1 bunch.
Mayonnaise – 2-3 tbsp. l.
Chicken or turkey fillet – 100-150 g.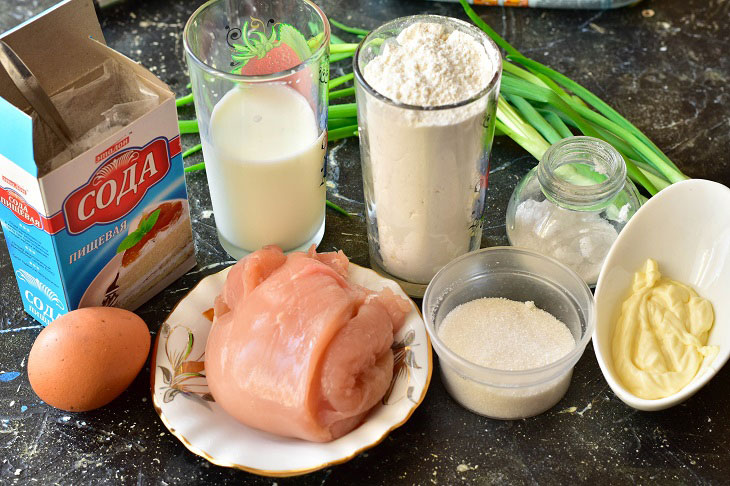 How to cook:
1. So, beat a chicken egg into a bowl, add salt and sugar to it immediately.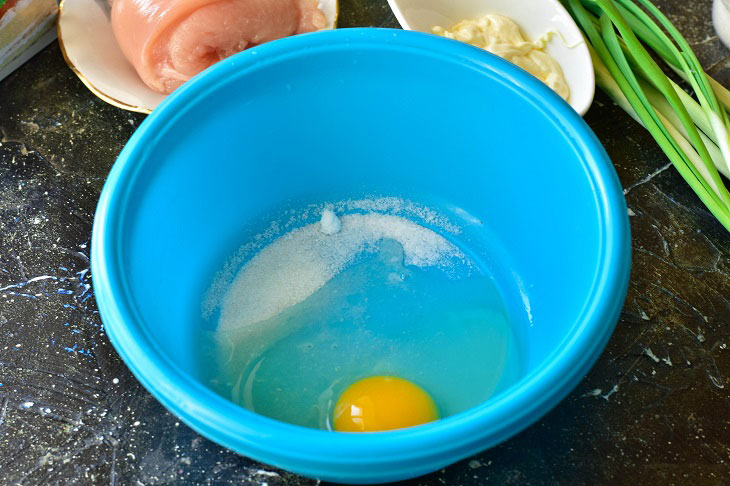 2. Mix everything with a whisk.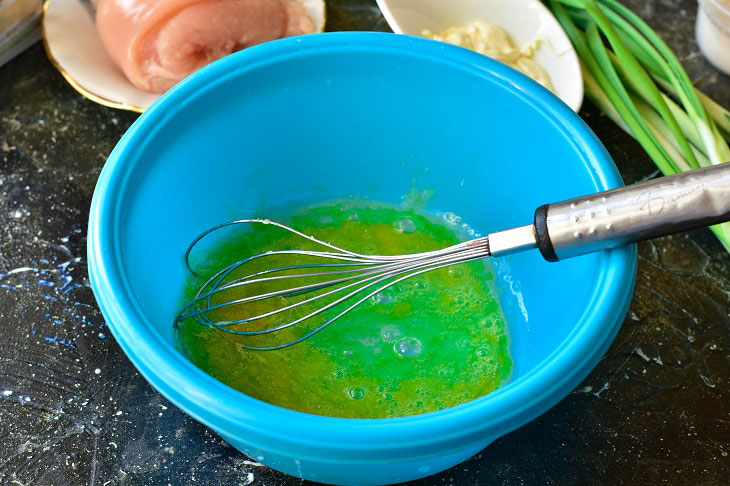 3. Pour in warm kefir or water.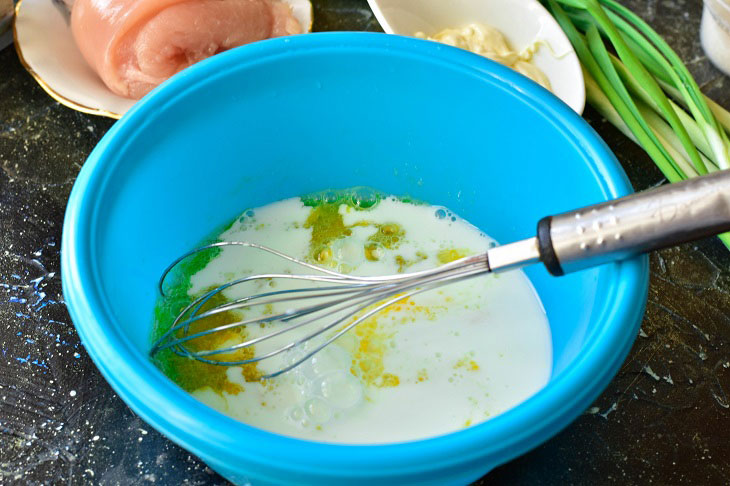 4. Pour in soda.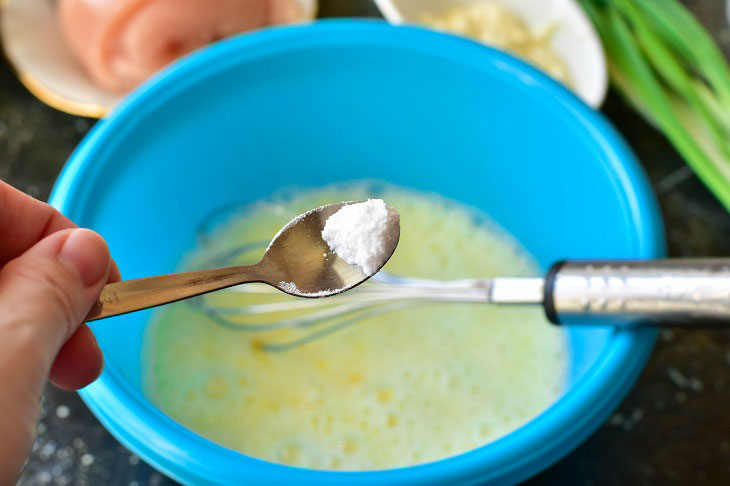 5. Then add parts of the premium flour.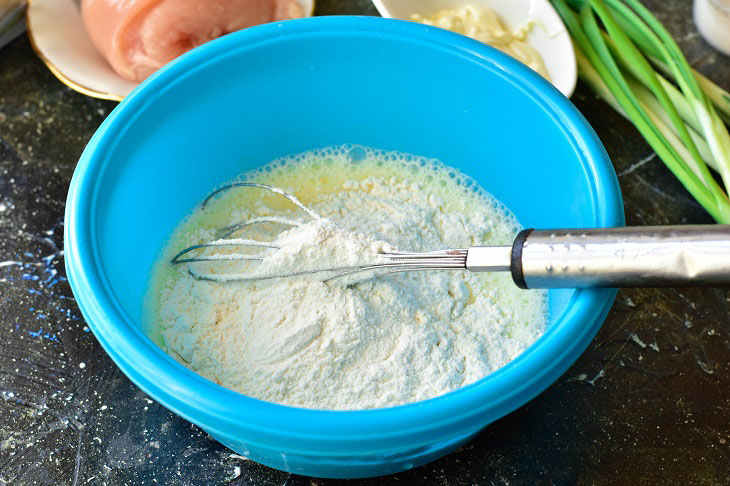 6. Mix the dough very well with a whisk, it must necessarily be uniform in structure.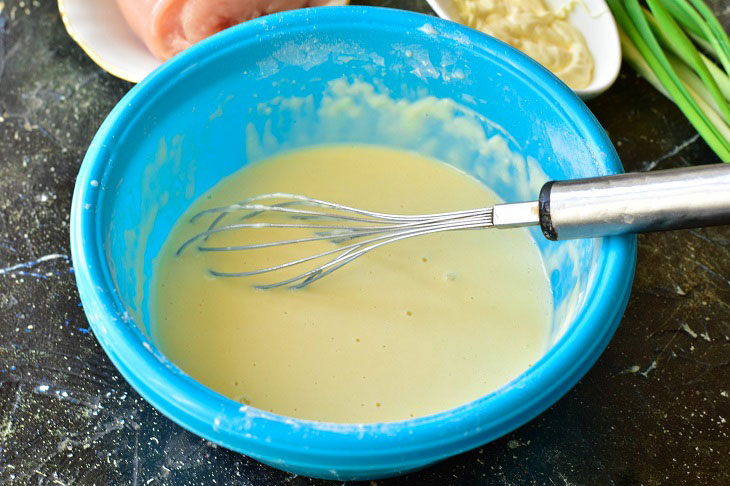 7. Pour a little vegetable oil into the pan, heat it, pour it into the dough, mix. Then pour the dough into the pan with a ladle. Bake a pancake. Thus, prepare all the other pancakes.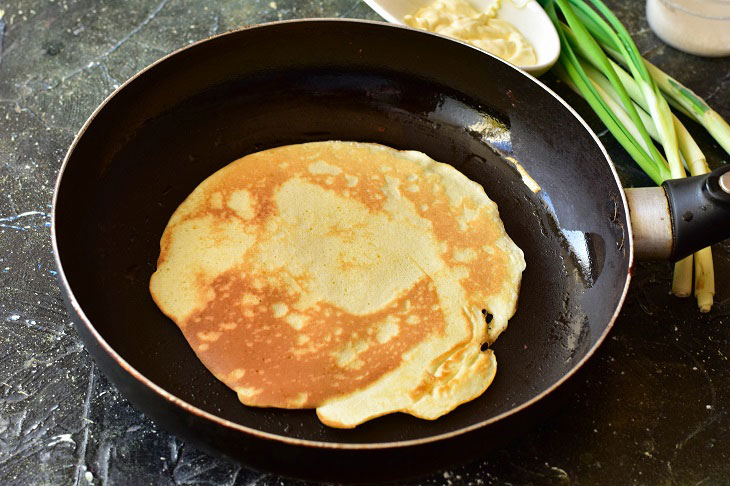 8. Wash the chicken fillet, cut it into medium-sized pieces.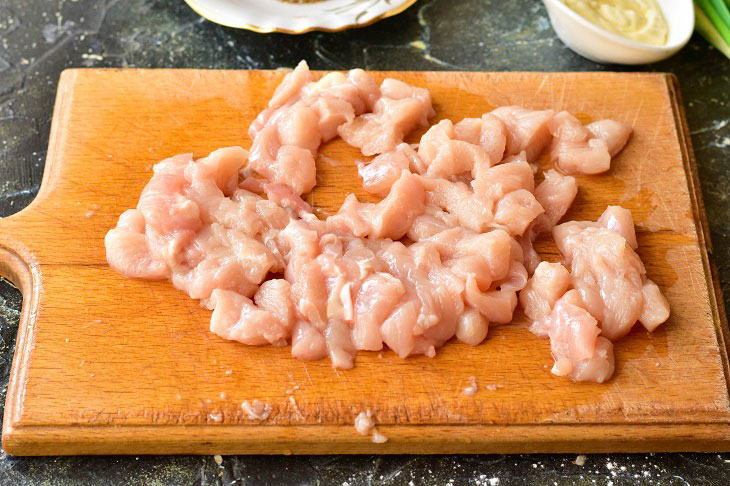 9. Put them in a pan, pour in the oil. Fry the meat for 5-10 minutes.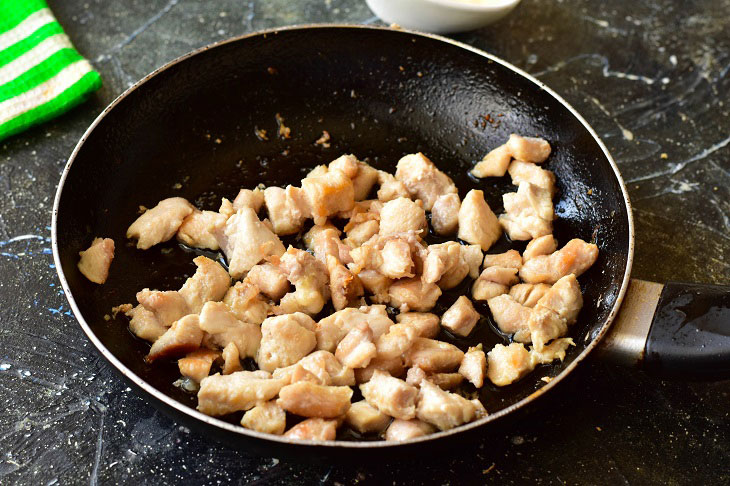 10. Put the pancake on a plate, grease it with mayonnaise.
Mayonnaise can be safely replaced with sour cream or even cream cheese.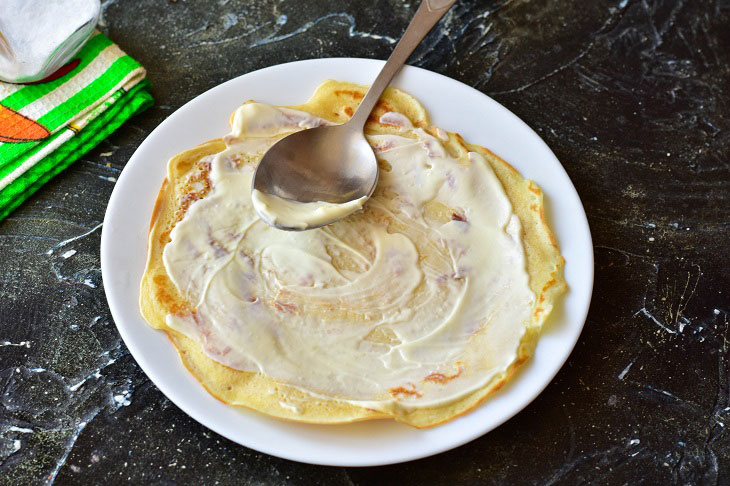 11. Lay out the meat filling.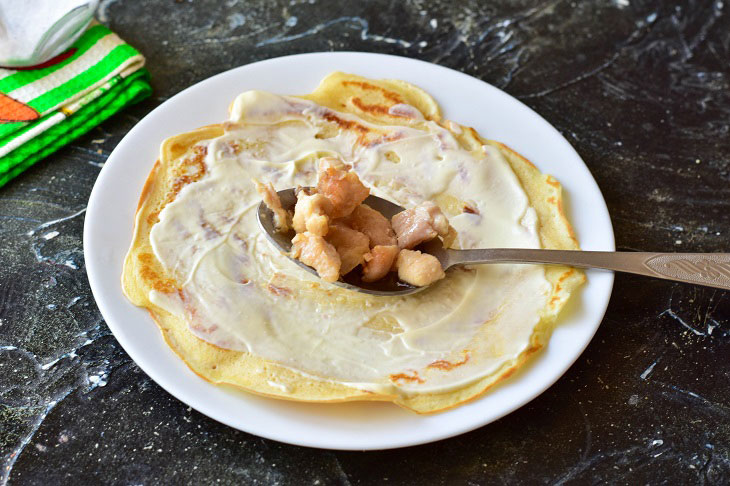 12. Now form the bags, tie them on top with green onions. If it is difficult to do this procedure, then pre-tie them with a thread, and then with a bow for beauty.
These bright, mouth-watering, and most importantly – very tasty pancake bags with chicken came out!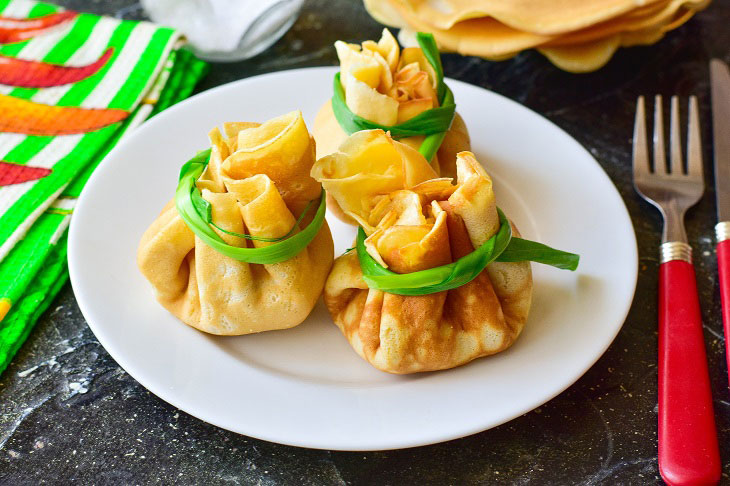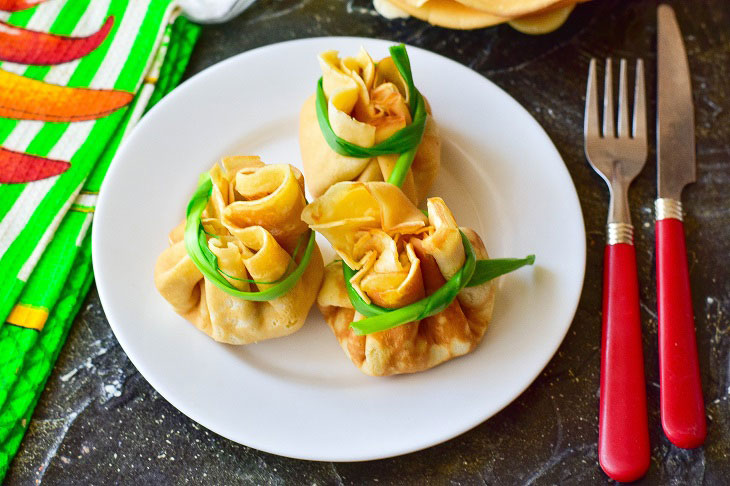 Bon appetit!