Pancakes from zucchini are very tasty. For their preparation, young vegetables should be used. Kefir is added to the dough, but this product can be safely replaced with sour cream, homemade sour milk or yogurt without additives. Eggs are best used at home.
Serve ready-made zucchini pancakes at the table immediately after cooking. They go well with any sauces, so it is recommended to choose the one that you like the most. They should be fried in a Teflon-coated pan so that they do not stick, and you can easily turn them over to the other side.
Ingredients:
Young zucchini – 1-2 pcs.
Chicken egg – 1 pc.
Sour milk or kefir – 100 ml.
Salt – 1 pinch.
Ground black pepper – 1 pinch.
Soda – 1 pinch.
Flour – 2-3 tbsp. l.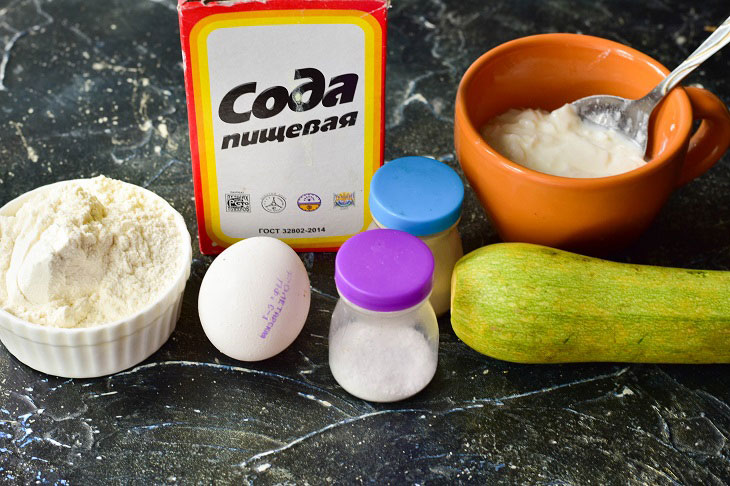 How to cook:
1. Beat the chicken egg into a large bowl. Pour sour milk into it.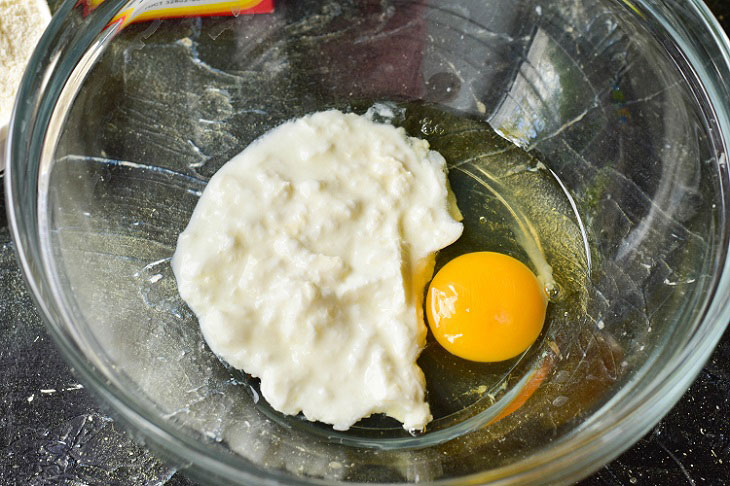 2. Add baking soda. It does not need to be extinguished, it will perfectly "react" with the fermented milk product.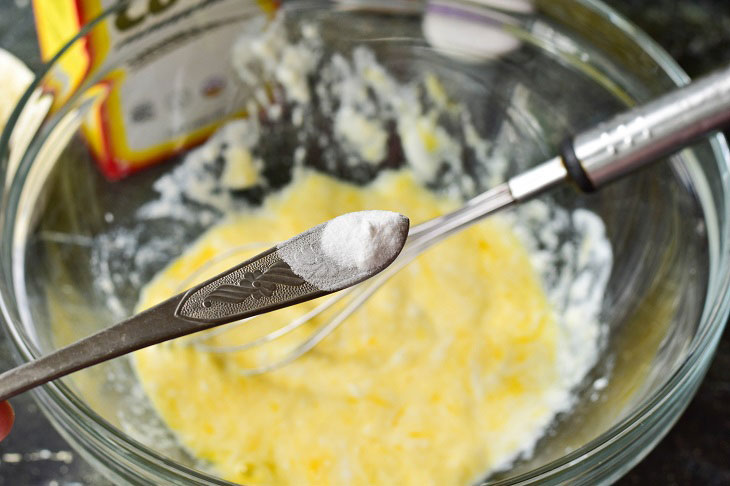 3. Wash the zucchini.
If the zucchini is not young, then carefully cut off the peel.
Grate the vegetable on the grater from the side where the small holes are.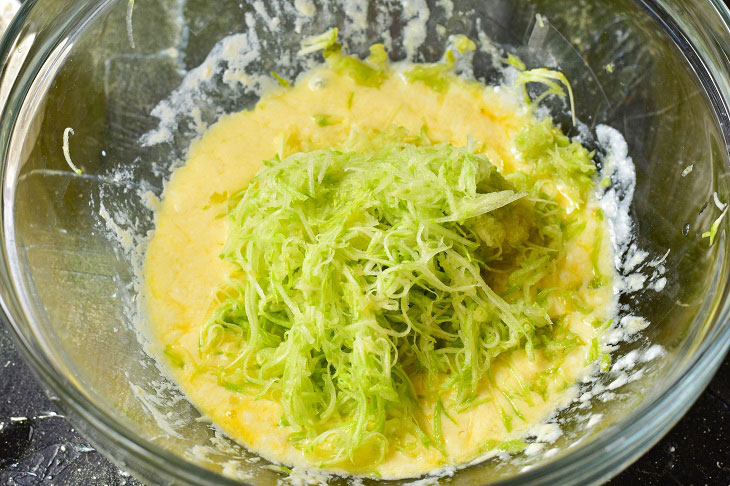 4. Add salt and ground black pepper. In addition to these spices, you can safely add finely chopped dill, parsley to the dough. Or use dried spices.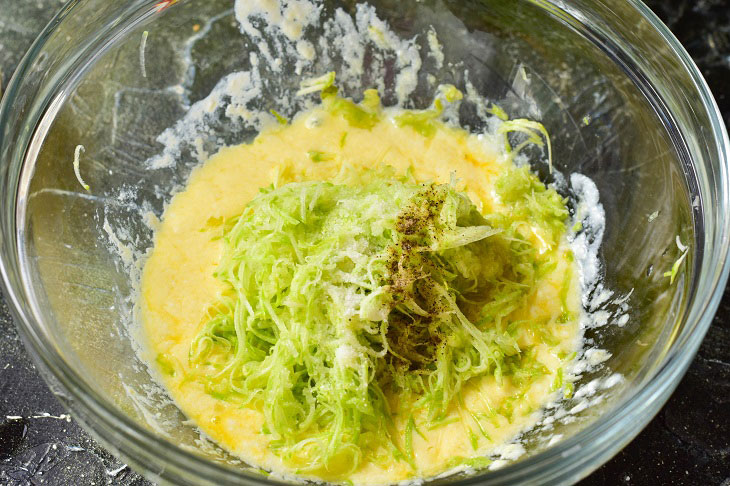 5. Then add premium flour there.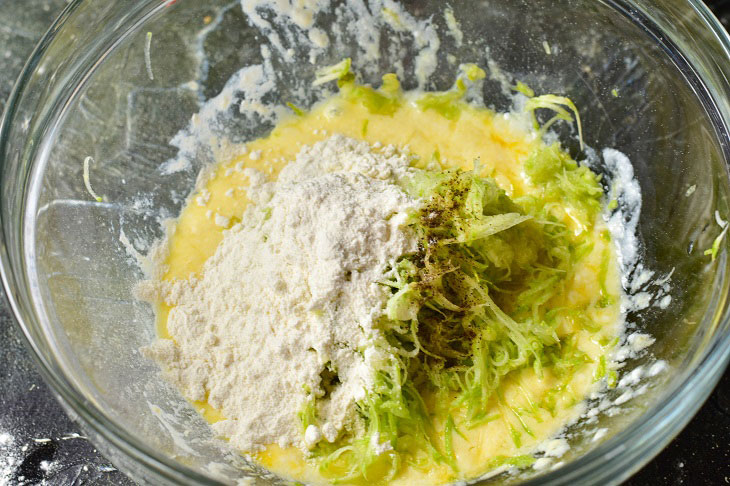 6. Mix all the ingredients very well with a whisk. The mass should come out like pancakes.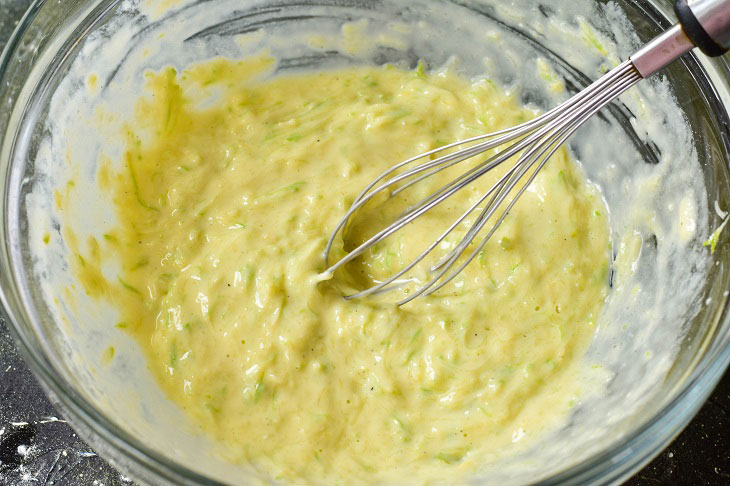 7. Now heat the vegetable oil in a pan (literally 0.5 tsp).
Vegetable oil can be safely replaced with butter.
Pour the batter over with a ladle. Swirl the pan around until it is completely spread over it. Reduce fire to medium.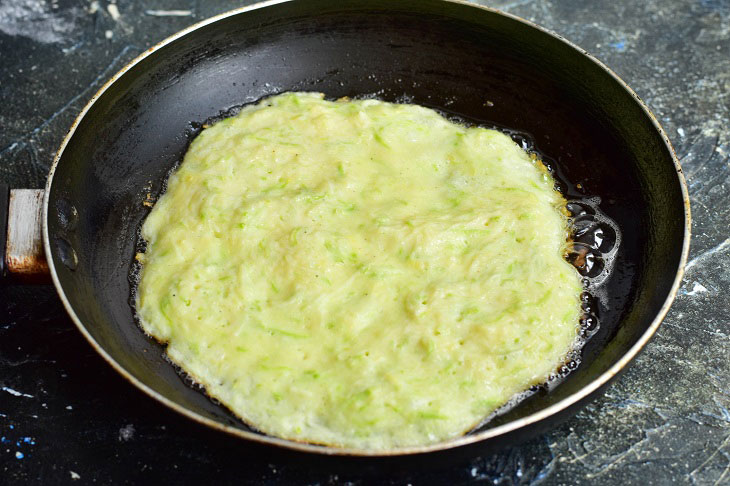 8. Fry the pancake for 30-40 seconds on each side. Flip it over to the other side very carefully so that it doesn't tear. The most convenient way to do this procedure is with a silicone or wooden spatula.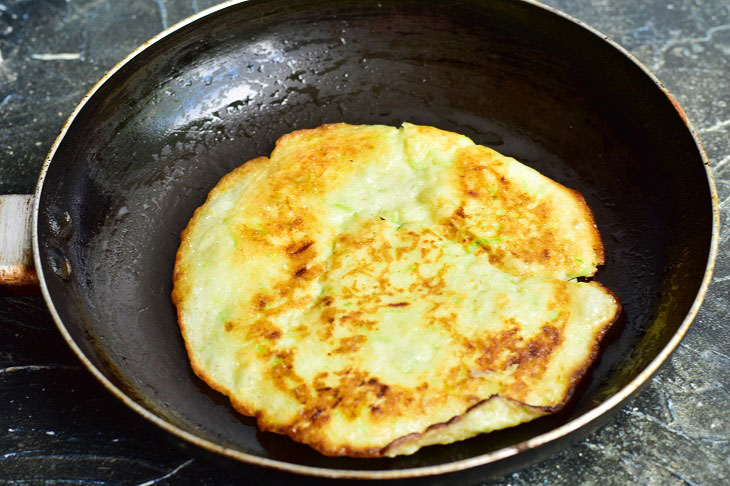 9. Now fold the finished pancakes from zucchini in half, and then again as well. Put them on a dish, put mayonnaise or some kind of sauce next to them.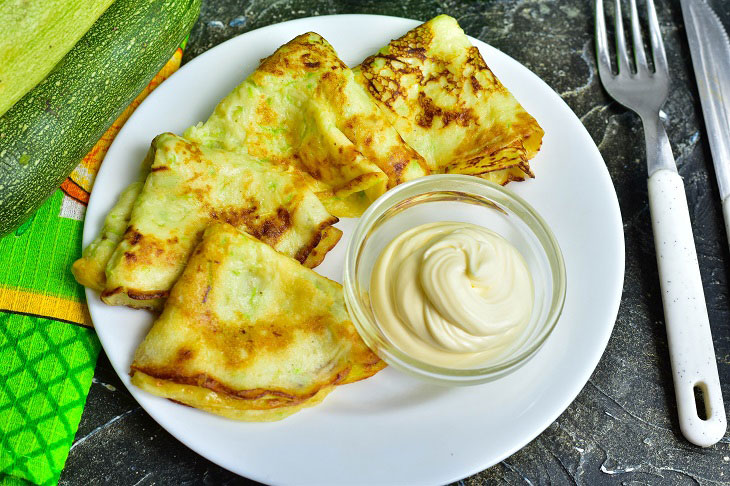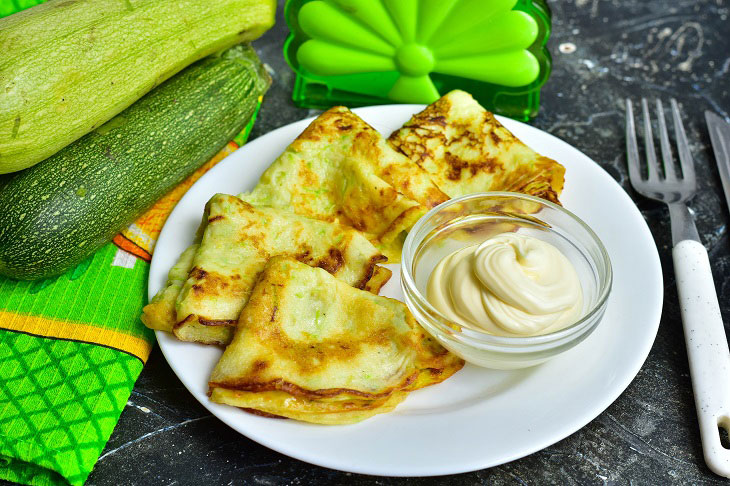 Bon appetit!