Potatoes with mushrooms in pots is a very tasty, lean and quite satisfying dish that is cooked in the oven. For cooking, you need to purchase potatoes that are suitable for baking. As mushrooms, you can opt for champignons, oyster mushrooms, or some kind of forest. Pots for baking fit ceramic.
Potatoes should be served to the table directly in pots, however, if they are too large in size, then you can put the finished dish on portioned plates and serve it to the table. For potatoes, you can open some kind of home preservation, for example, tomatoes, zucchini or cucumbers.
Ingredients:
Potatoes – 2-3 pcs.
Mushrooms – 100-150 g.
Salt – to taste.
Black ground pepper – to taste.
Water – 150 ml.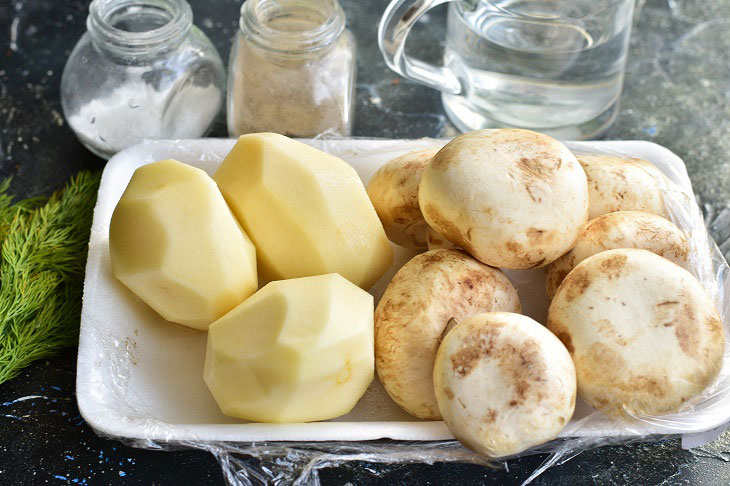 How to cook:
1. Peel the potatoes and cut into medium-sized cubes. It is most convenient to do this procedure with a sharp and large knife on a board.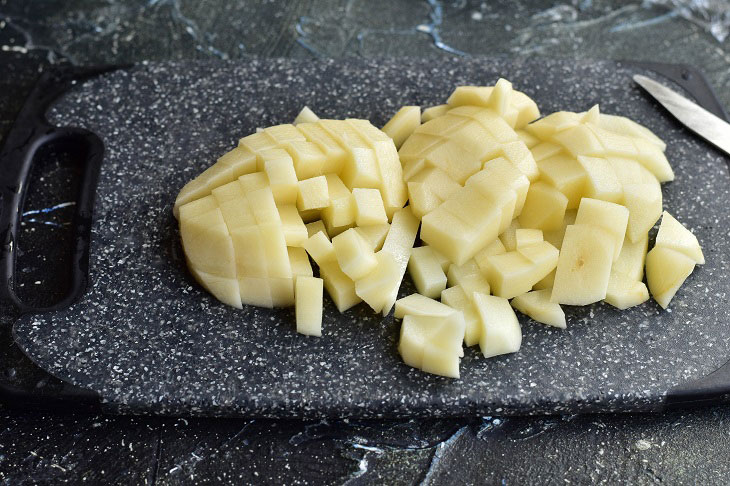 2. Wash the mushrooms very well. If you have forest mushrooms, then be sure to boil them for 20-30 minutes, adding onions to the water. Cut the mushrooms into pieces.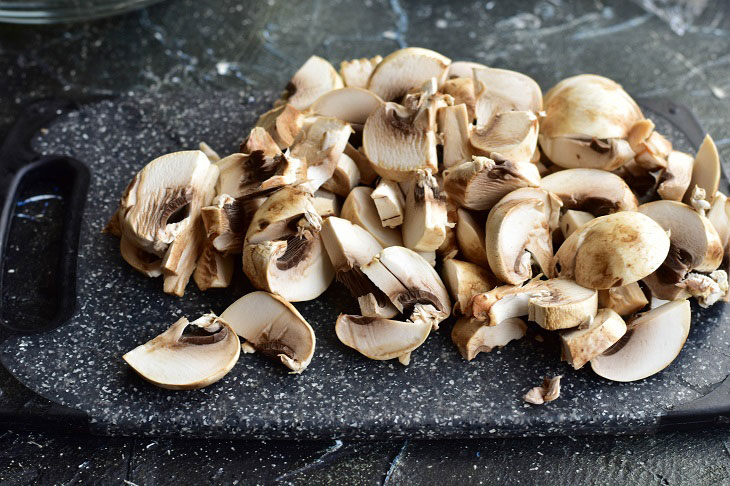 3. Place chopped potatoes and mushrooms in a large bowl.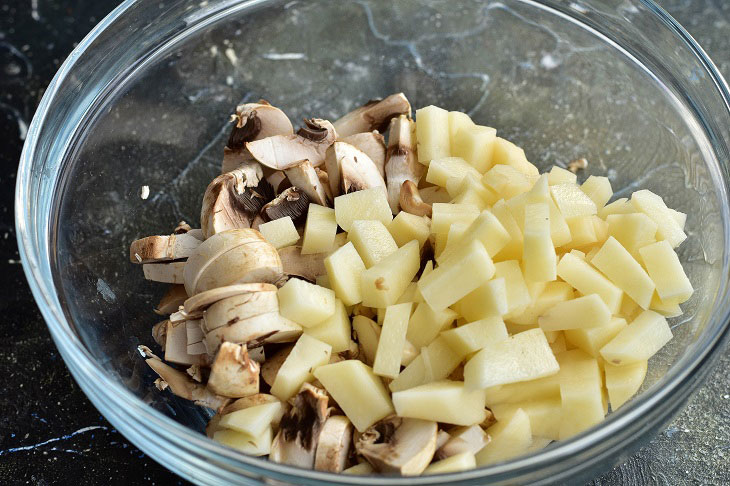 4. Add salt and ground black pepper to taste. Mix everything very well.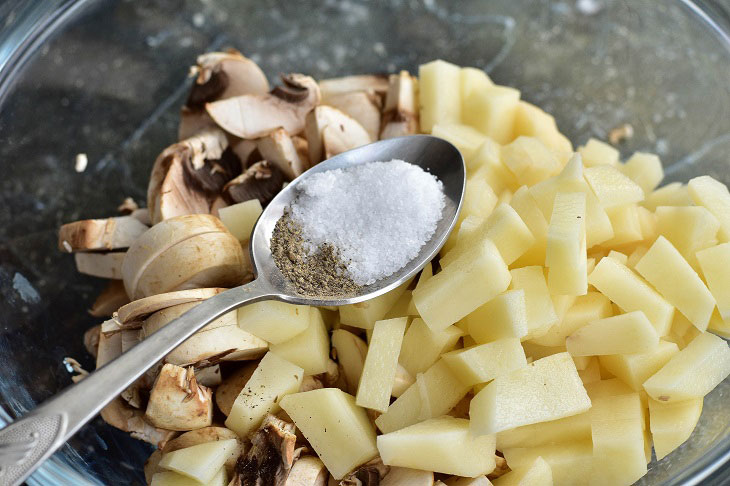 5. Now put mushrooms with potatoes in a ceramic pot.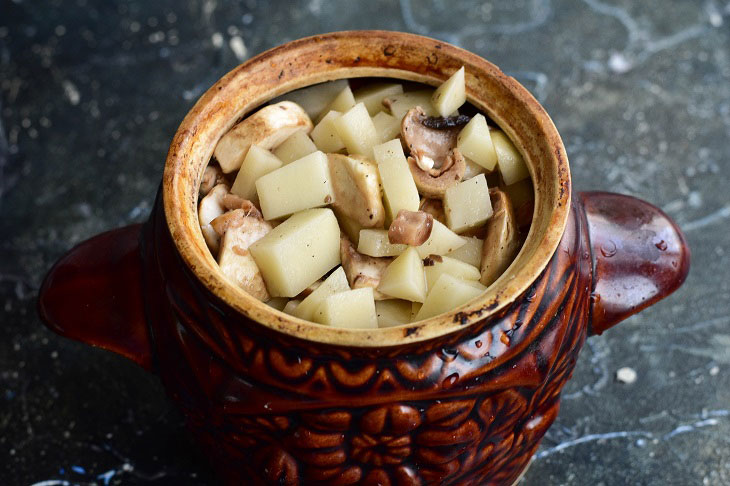 6. Pour in water. It is better to use filtered and warm water.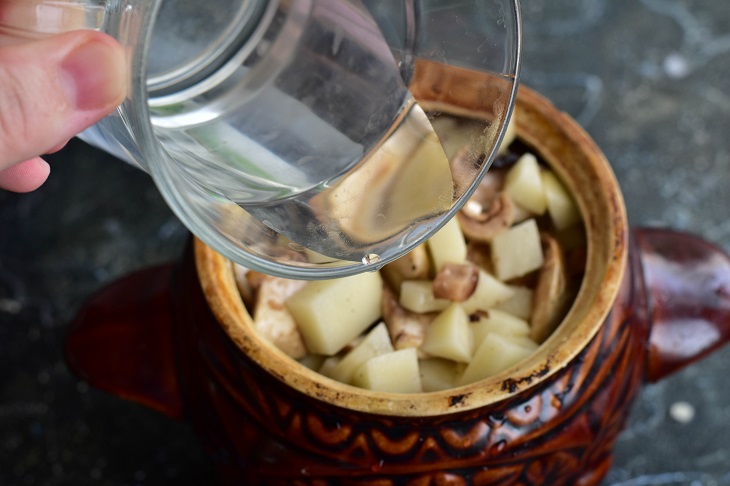 7. Cover the pot with a lid and send it to the oven preheated to 190 degrees for 60 minutes.
Serve the dish immediately to the table, only when you take the pots out of the oven, do this procedure carefully. Sprinkle potatoes with mushrooms in pots with fresh herbs on top. Suitable dill, parsley, green onions.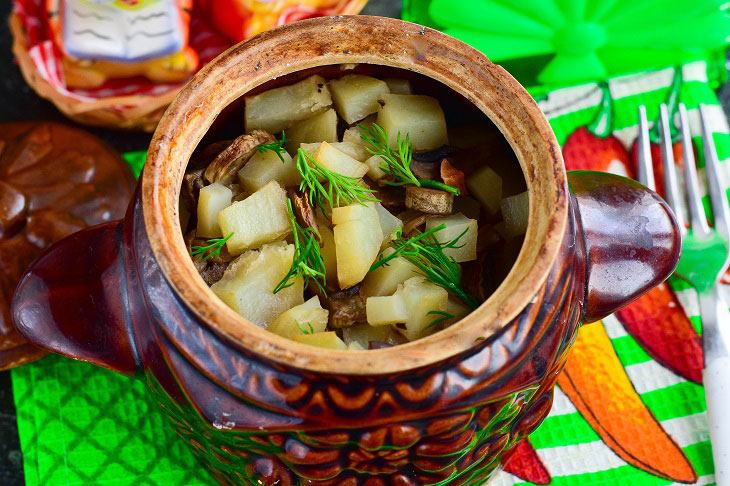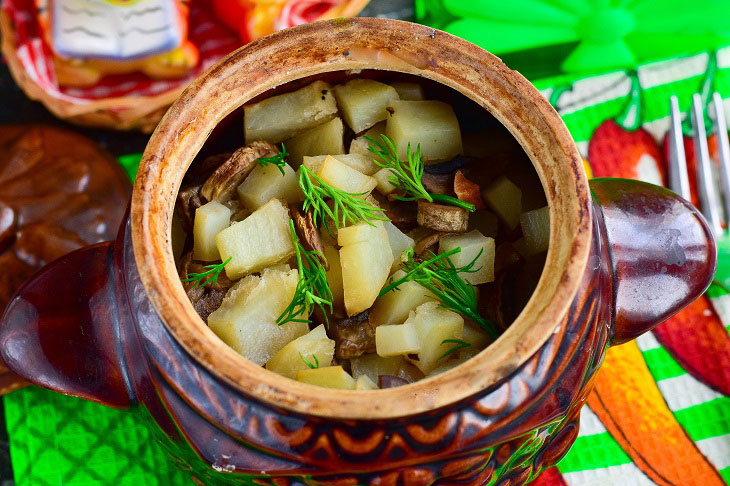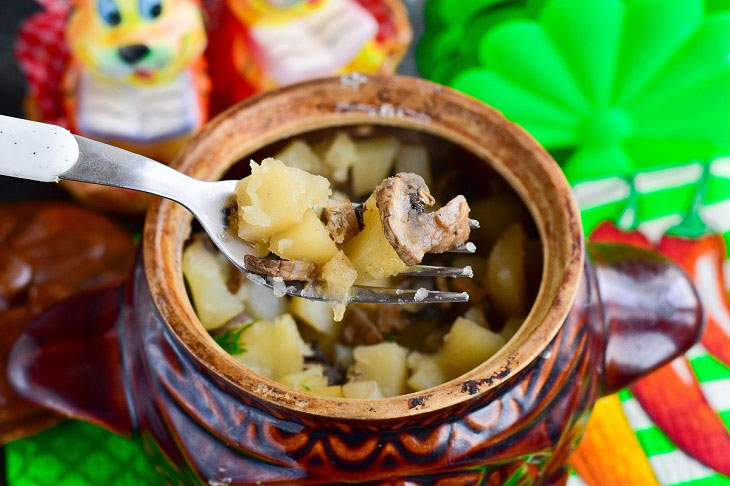 Bon appetit!