In our country, pancakes are considered a traditional dish. They are served with various fillings, but meat has always been the most popular. Cooking such a dish is not difficult, and your family will get a lot of pleasure. First of all, you need to bake pancakes here, and then fill them with a hearty onion-meat filling. Pancakes are convenient to take with you on a trip, serve for an afternoon snack or as a snack on a festive table.
Ingredients:
For pancakes:
Chicken eggs – 2 pcs.
Milk of any fat content – 1 tbsp.
Boiled water – 1 tbsp.
Wheat flour – 2 tbsp.
Vegetable oil – 1 tbsp. l. into dough
Sugar sand – 1 tbsp. l.
Iodized salt – 1 tsp.
Butter – to taste.
For filling:
Any minced meat (beef, turkey) – 200 g.
Turnip bulb – 80 g.
Any greenery is a bunch.
Spices – to taste.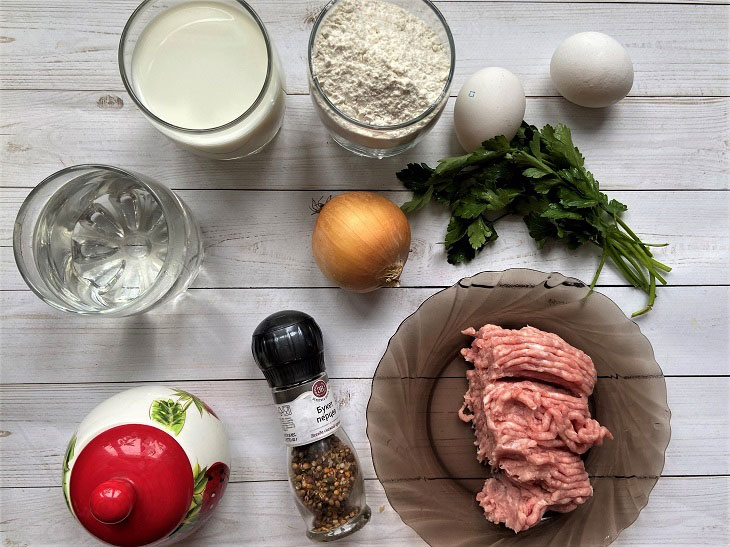 How to cook:
1. For the test, you will need a deep container, such as a saucepan. Here you need to drive chicken eggs, after washing them.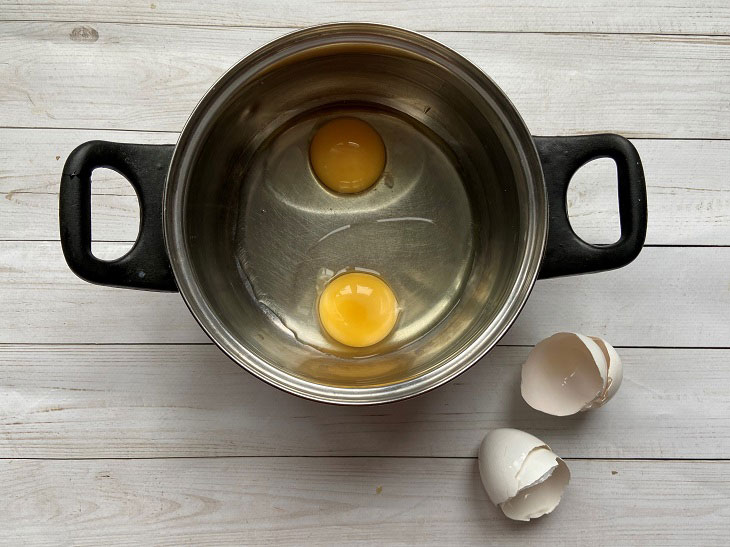 2. Eggs need to be shaken until smooth – for this you can take a whisk. Then add water and stir.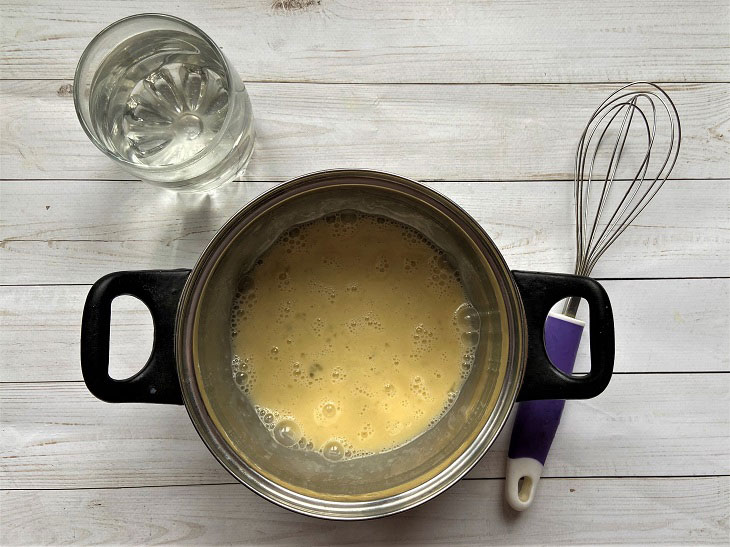 3. Add a teaspoon of salt and stir again.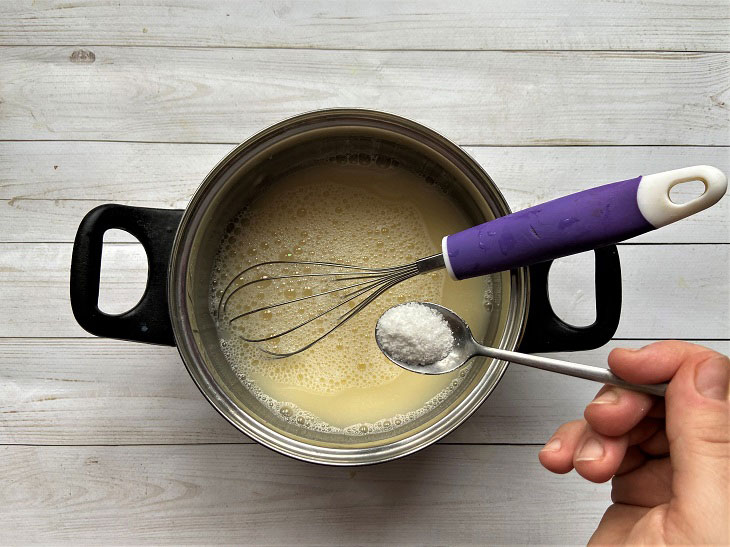 4. You can adjust the amount of sugar to your taste, in this case it is best to add a tablespoon. This amount will not make pancakes too sweet, but they will not be fresh either.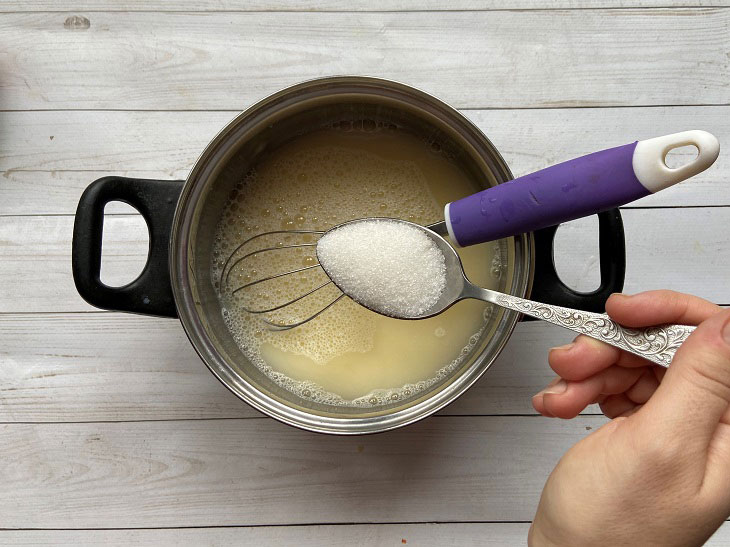 5. Gently add two cups of flour and mix. Of course, the flour should be sifted in advance.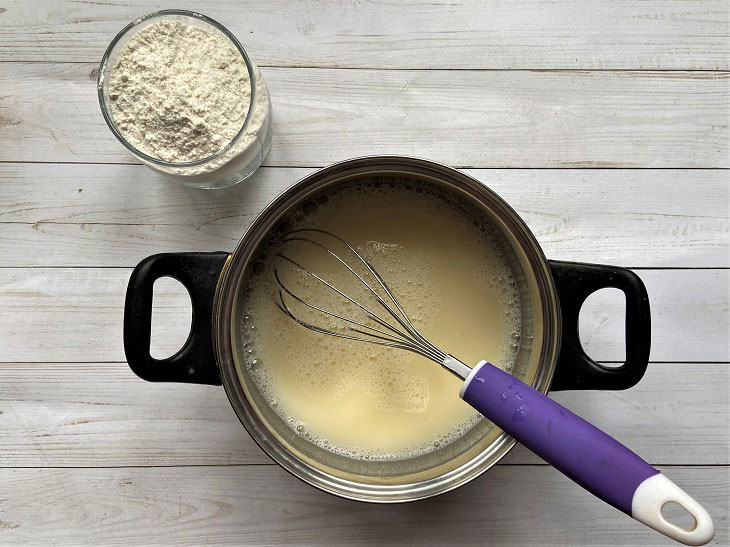 6. Now it's milk's turn. It can be taken in any fat content.
In general, many housewives independently regulate the amount of milk depending on its fat content, if the milk is liquid, then it needs a little less.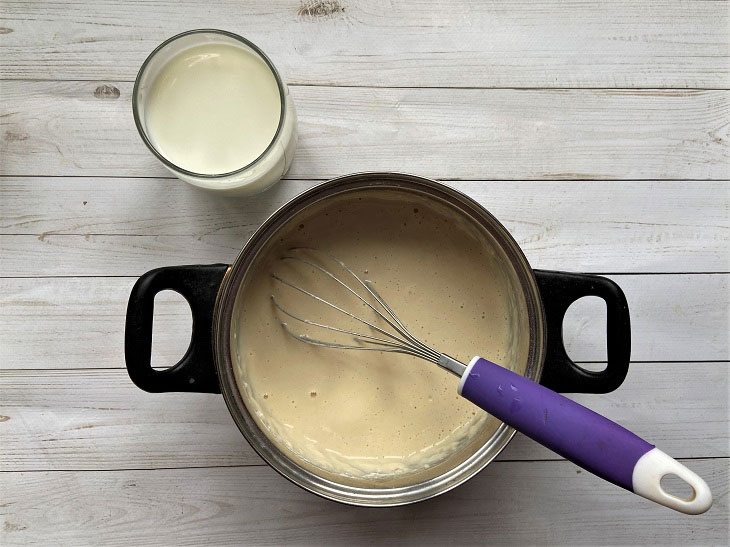 7. Pour two tablespoons of vegetable oil into the dough and mix. Now you need to let the dough brew for ten minutes, after which you can start frying.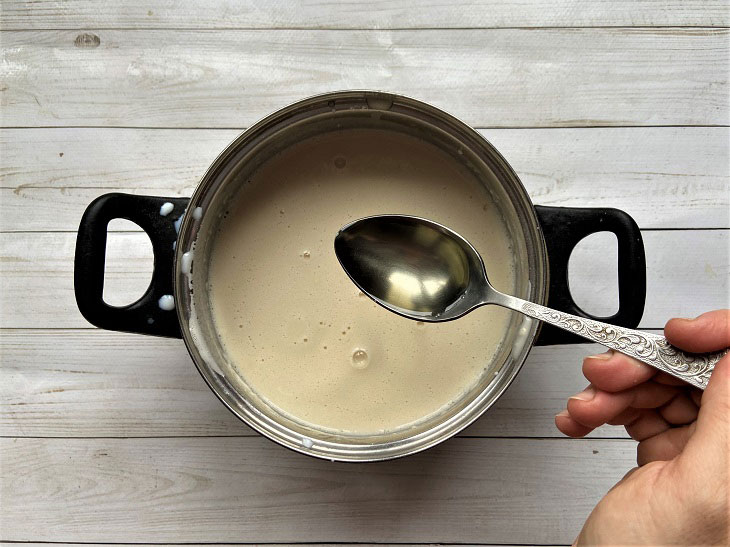 8. The pan should be greased with a small amount of oil and carefully pour a quarter of the ladle with the dough. When the pancake is browned enough, fold it over with a wooden spatula.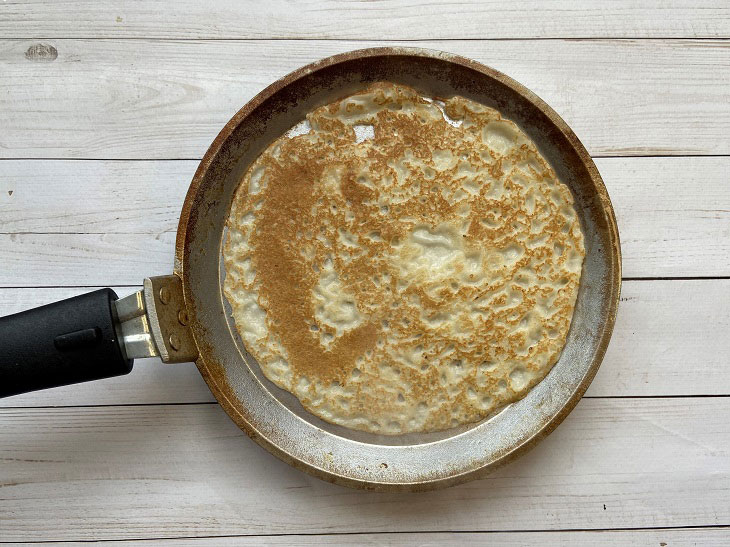 9. The preparation of the filling should begin with onions. The onion must be peeled and chopped into as small cubes as possible. Then send to fry on a drop of oil.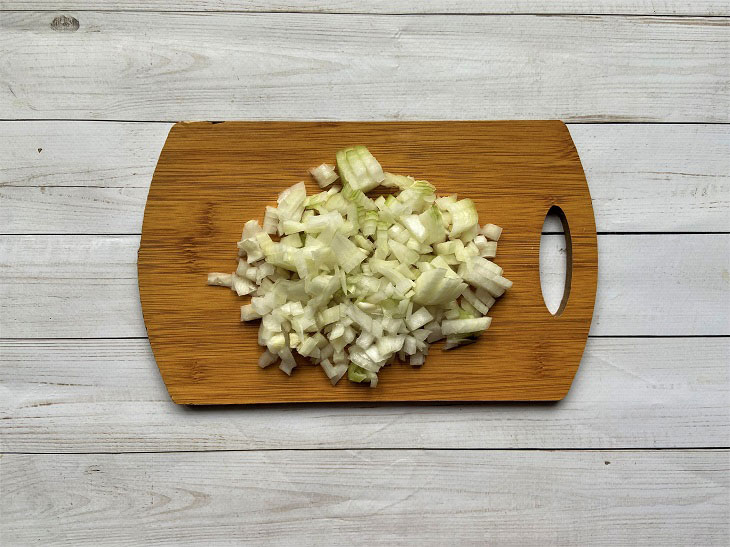 10. When the onion becomes transparent and soft, add minced meat to it. You can take any, to your taste. In our case, we used minced turkey.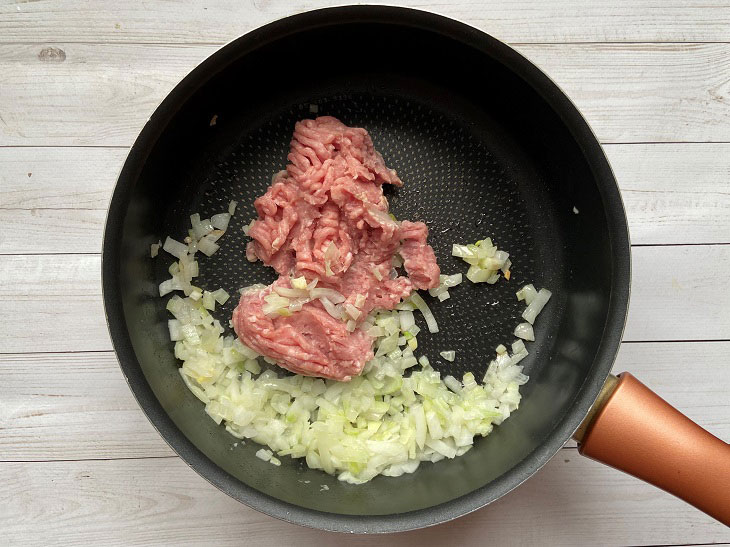 11. After five minutes of frying, add finely chopped herbs and spices. Of the latter, freshly ground pepper is best.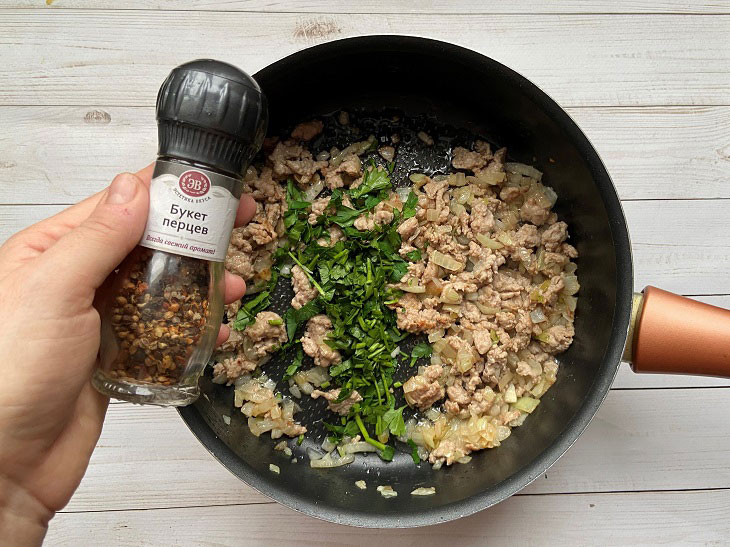 12. While the pancakes are hot, they need to be greased with butter or ghee. Such a secret will make them more satisfying and tasty.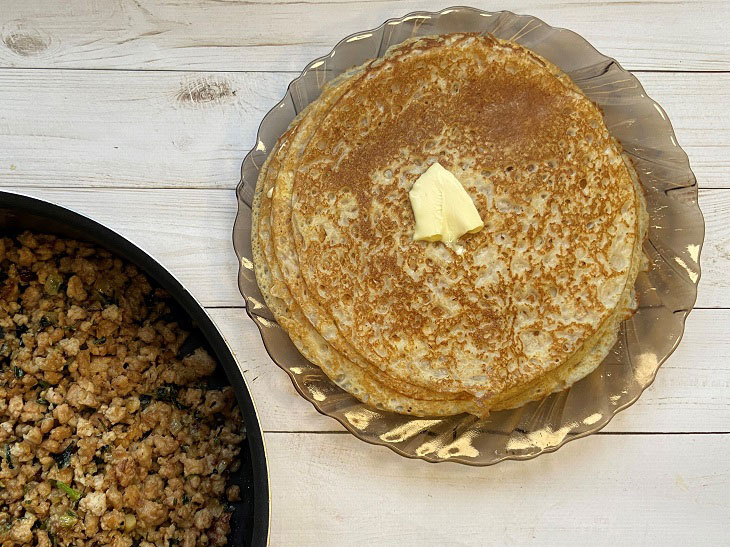 13. The center of each pancake needs to be laid out with the filling and carefully wrapped: first along the edges, and then moving from bottom to top.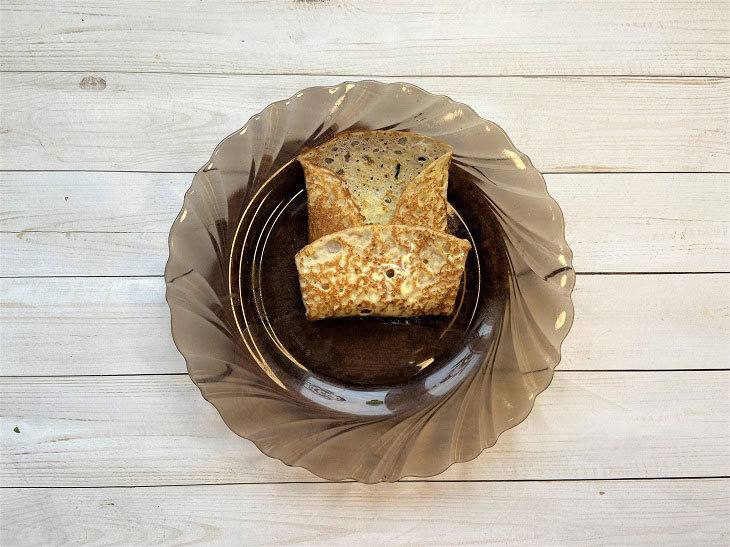 Meat pancakes are best served with sour cream-based sauces, or directly with sour cream itself. Pancakes are delicious both warm and cold.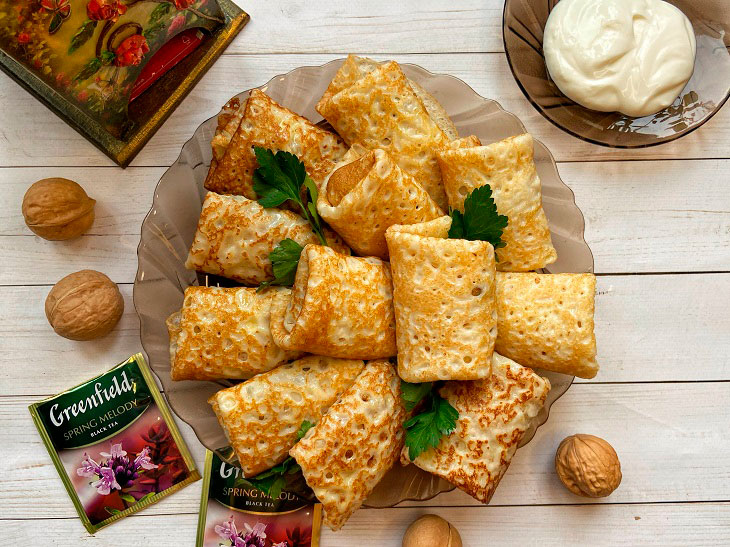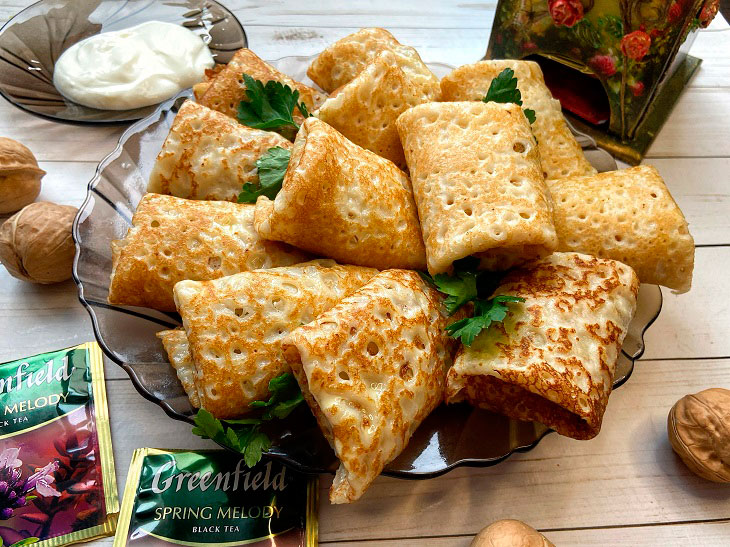 Bon appetit!