For all those who do not like to be in the kitchen for a long time, but prefer homemade food. We offer a recipe for peat pie, ingenious in its simplicity. No long tedious kneading and rolling dough. The layers of the pie are a crumb of flour, cocoa and sugar, which is ground with butter. The filling consists of dairy products, eggs and sugar. After baking, the mixture is obtained with the structure of a dense cheesecake.
For the recipe, you will need high-quality cocoa powder, preferably alkalized. Part of the flour (¼) can be replaced with corn starch. When choosing butter, give preference to varieties with a fat content of 82%. For the filling you will need cottage cheese from 5%, fat sour cream 21% or cream. Semolina in the recipe can be replaced with starch, and sugar with honey. For baking the product, it is allowed to use a split form covered with parchment. In case you bake a cake in one-piece form, be sure to make a French shirt.
Ingredients:
Filling:
Vanilla sugar – 7 g.
Manka – 30 g.
Cottage cheese – 380 g.
Sour cream – 120 g.
Sugar – 110 g.
Egg – 3 pcs.
The basis:
Butter – 190 g.
Salt – a pinch.
Cocoa – 90 g.
Sugar – 100 g.
Flour – 280 g.
Tangerine, chocolate drops – for serving.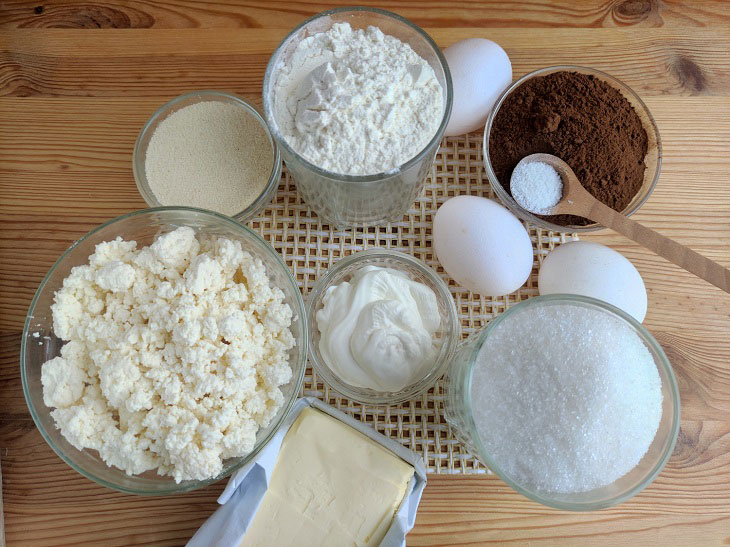 How to cook:
1. Place all filling ingredients in a bowl.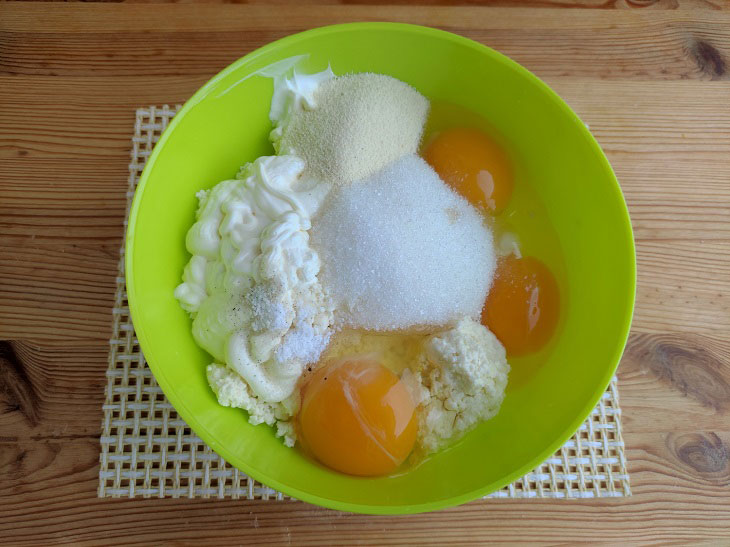 2. Beat the mass with a blender until smooth.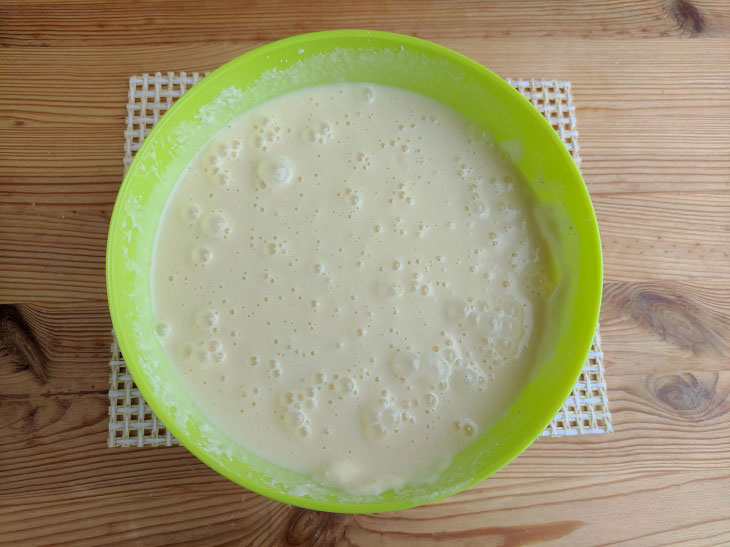 3. In another bowl, sift cocoa and flour. Pour in sugar.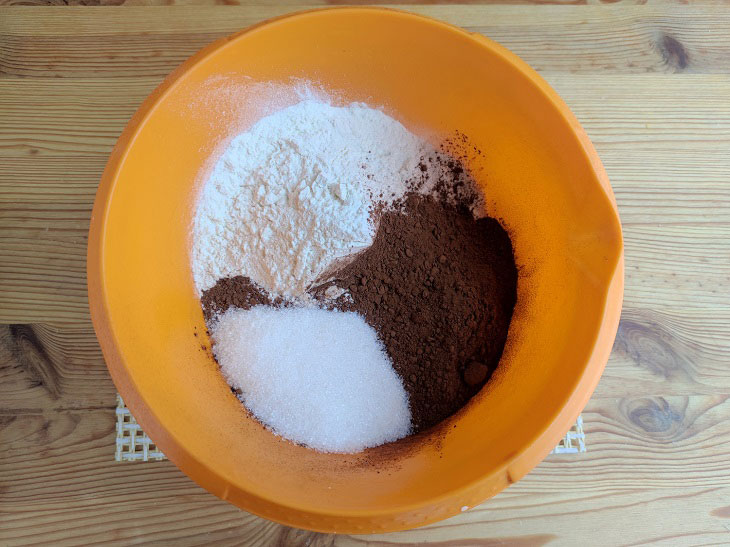 4. Mix the ingredients with a dry whisk. Add warm oil. Grind the mixture with your hands so that you get an oily crumb.
5. Grease the form with oil, sprinkle with semolina. Remove excess semolina. Put half of the crumbs, lightly tamp.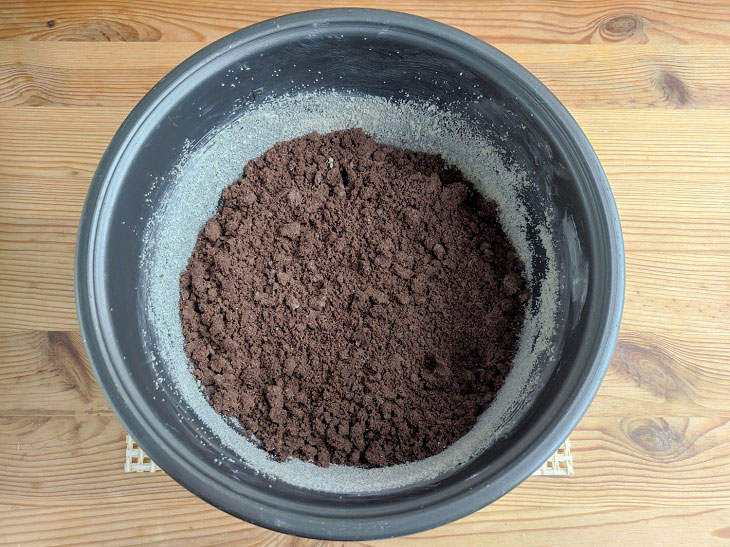 6. Pour in the milk filling.
7. Sprinkle the top of the filling with the remaining crumbs. Bake the cake in the oven at 180° for about an hour. The finished cake will increase in size, and after cooling it will settle again.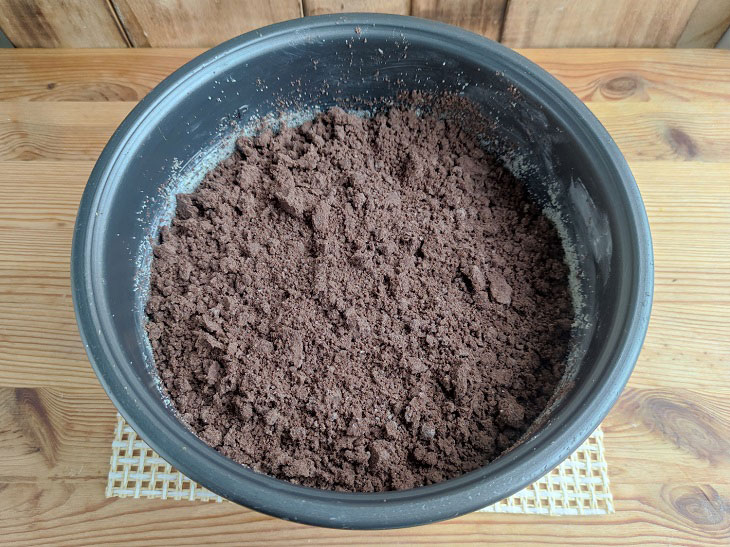 8. Using the help plate, turn the cake over and place on a serving platter. Decorate the dessert with mandarin slices, chocolate drops and mint leaves. After cooling, the cake retains a stable structure, is perfectly cut into pieces and has a pleasant taste. Peat cake is best stored in the refrigerator.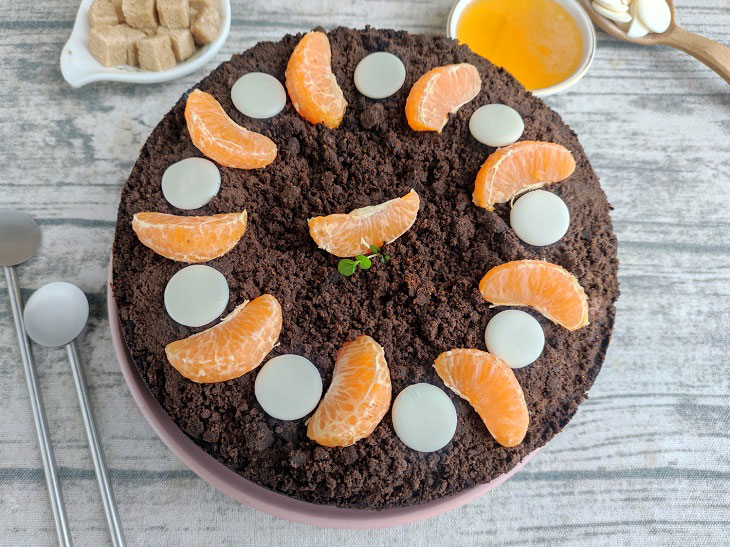 Bon appetit!