Peking duck in tangerine glaze turns out to be very tasty and satisfying. She cooks in the oven. In order for the meat to come out soft, be sure to bake it in foil. An unusual tangerine glaze, which is poured over the meat almost at the end of cooking, gives the duck a special piquancy.
When buying a duck on the market, you should pay close attention to its appearance. The color of the skin should be yellow. This indicates that she is homemade and fed her natural food. Also important is the age of the duck, it must be young. To understand what it is, you should slightly bend the breast, if it is easy, then the duck is young, it is difficult – respectively, old.
The dish is perfect for a New Year's or Christmas table.
Ingredients:
Duck, cut into pieces or whole – 1 kg.
Mandarin – 1 pc.
Salt – to taste.
Ground pepper – to taste.
Ground garlic – to taste.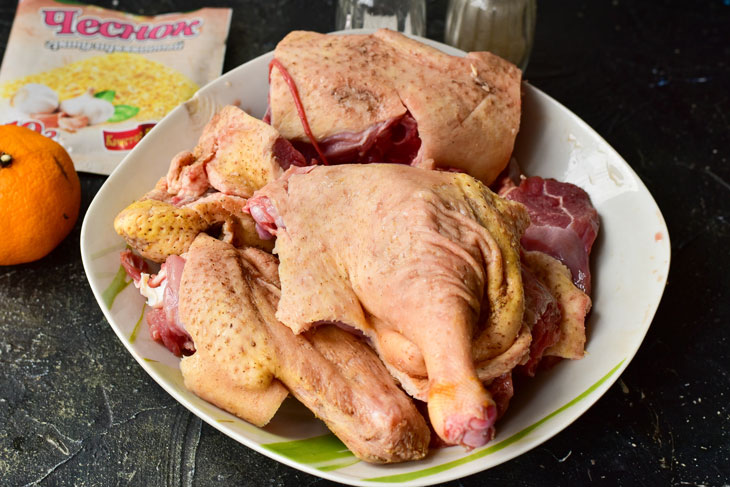 Cooking:
1. Wash the duck pieces and put them immediately on a baking sheet, which is covered with foil.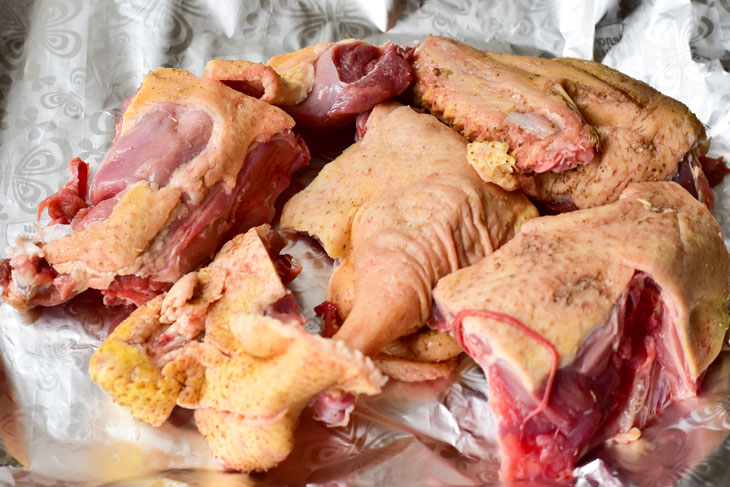 2. Salt the pieces of meat on all sides.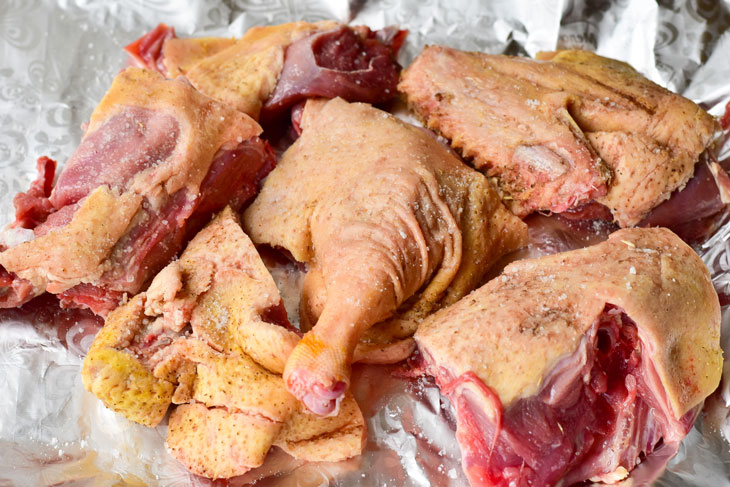 3. Then pepper them.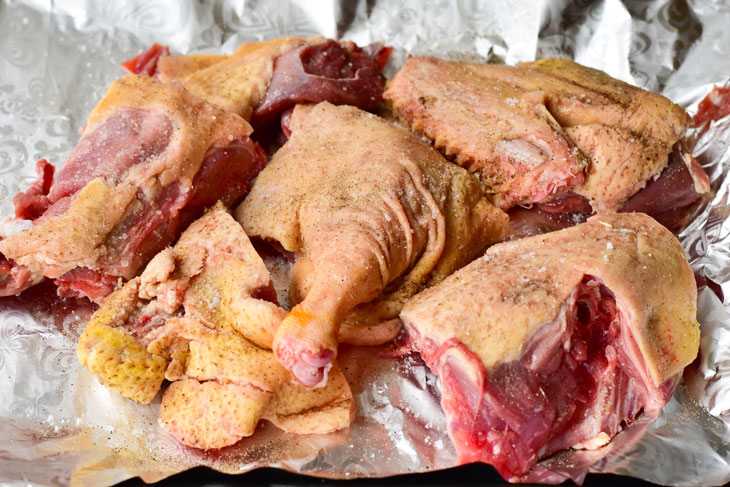 4. Now add ground garlic.
You can use fresh garlic, only it will need to be crushed in a convenient way.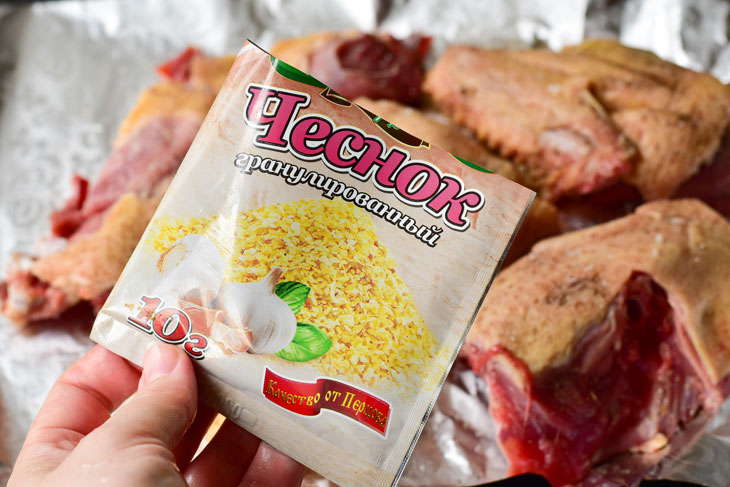 5. Wash and clean the tangerine. Put the skins on the meat.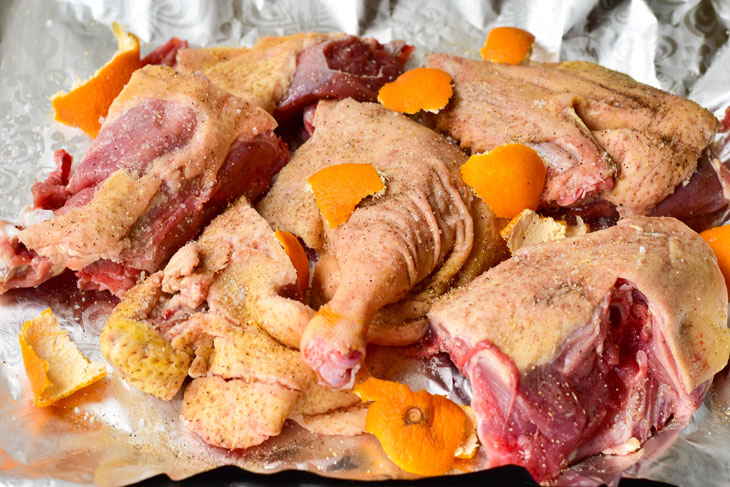 6. Wrap the foil well on all sides.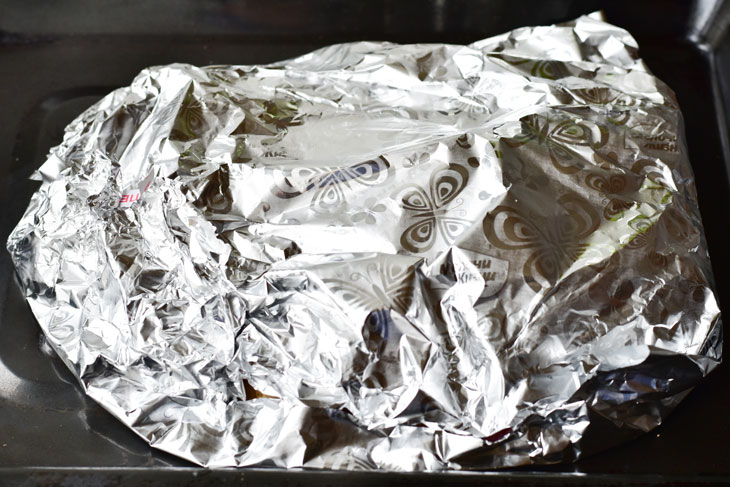 7. Squeeze out the juice from the tangerine.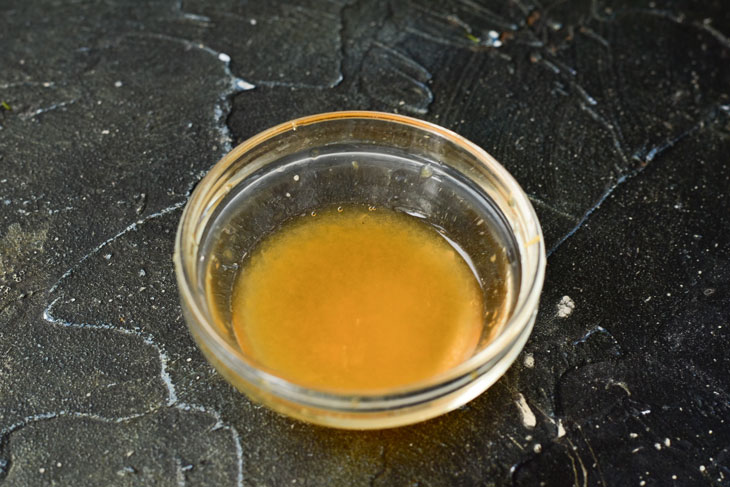 8. Send the duck to an oven preheated to 190 degrees for 1.5 hours.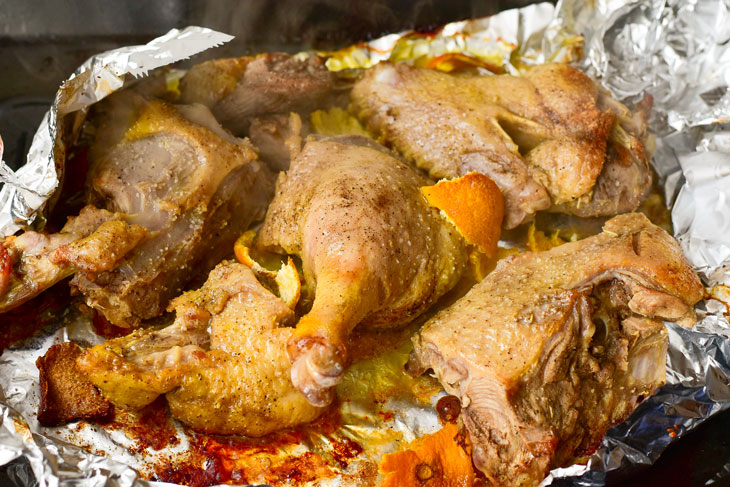 9. After the specified time, carefully remove the baking sheet with the meat from the oven, open the foil and pour the meat with tangerine juice.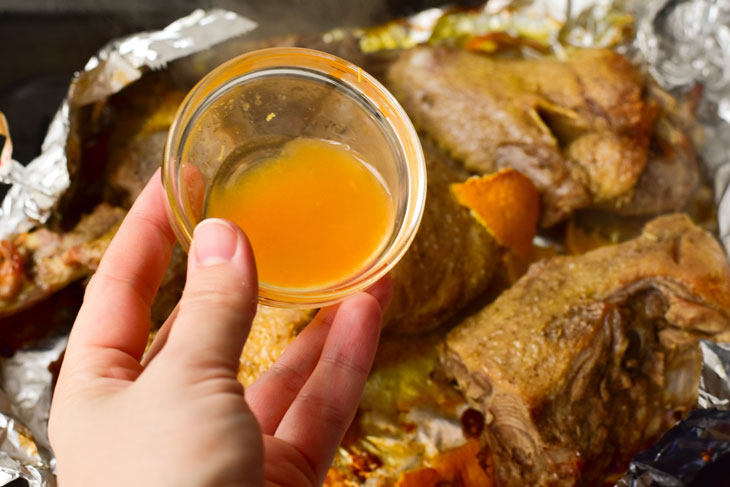 10. Send the meat to the oven for another 15-25 minutes.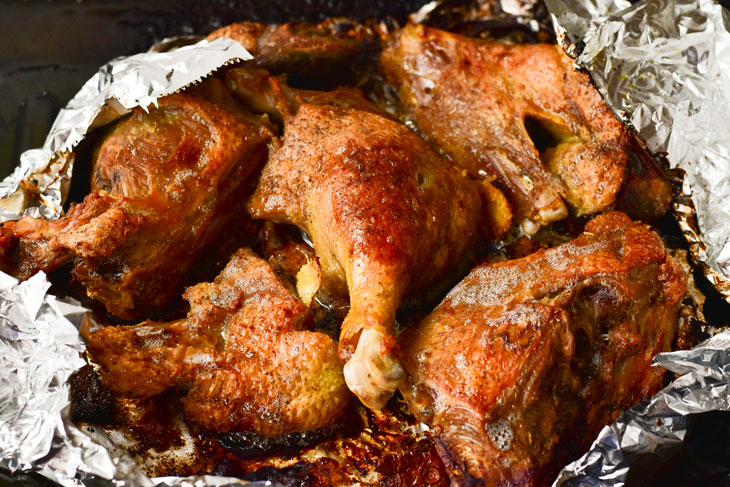 Here is such an appetizing and very fragrant duck turned out!
It is better to serve it, of course, hot. To make the dish look more beautiful, you can put sprigs of fresh herbs on top of the meat or use lettuce leaves for serving.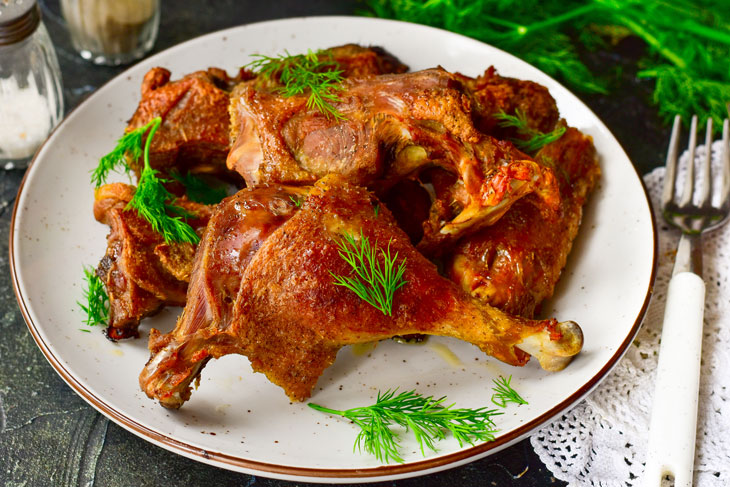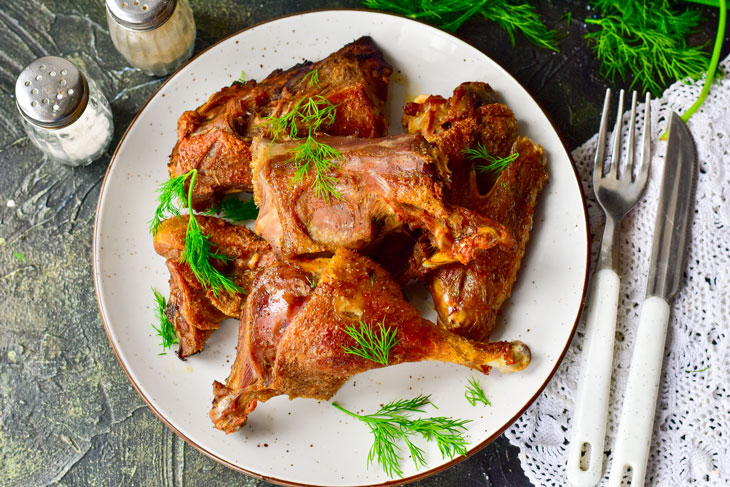 Enjoy your meal!