Pepper boats with chicken are a delicious dish that is quick and fairly easy to prepare. They turn out to be quite festive in appearance, so they can be safely made for any feast. Guests will definitely appreciate this yummy. For cooking, you need to use regular or sweet bell pepper. As a meat, not only chicken fillet is suitable, but also any other. By the way, you can even buy minced meat. Hard cheese must be of high quality, tasty. Mayonnaise is suitable with a high percentage of fat content, but sour cream will also be appropriate.
Due to the fact that now the price of pepper is relatively low, this dish can also be safely attributed to not expensive ones. Ready-made boats are so fragrant and appetizing in appearance that it is difficult to resist them. Even those who don't like pepper are likely to want to try it.
Ingredients:
Bulgarian pepper is not large in size – 2-3 pcs.
Hard cheese – 30 g.
Mayonnaise – 1-1.5 tbsp. l.
Chicken fillet – 100 g.
Salt – to taste.
Vegetable oil (it is better to use without a pronounced odor) – 20 ml.
Ground black pepper – to taste.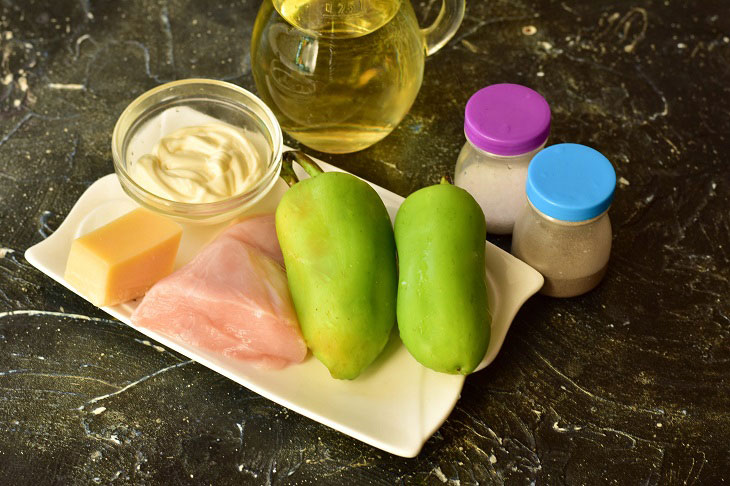 How to cook:
1. First of all, wash the pepper. Now cut it in half, carefully remove the seeds. Lay the halves in a baking dish.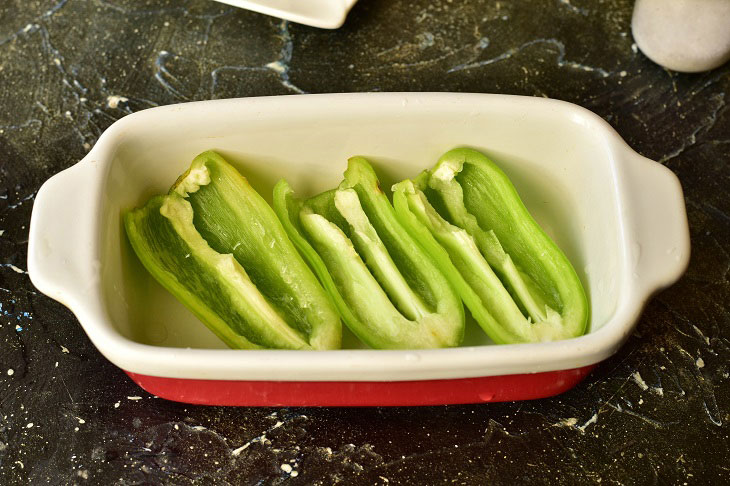 2. Cut the chicken fillet into medium-sized pieces or twist them in a meat grinder. Heat vegetable oil in a frying pan. Put the pieces of meat or minced meat and fry everything until half cooked. Don't forget to salt and pepper it to taste.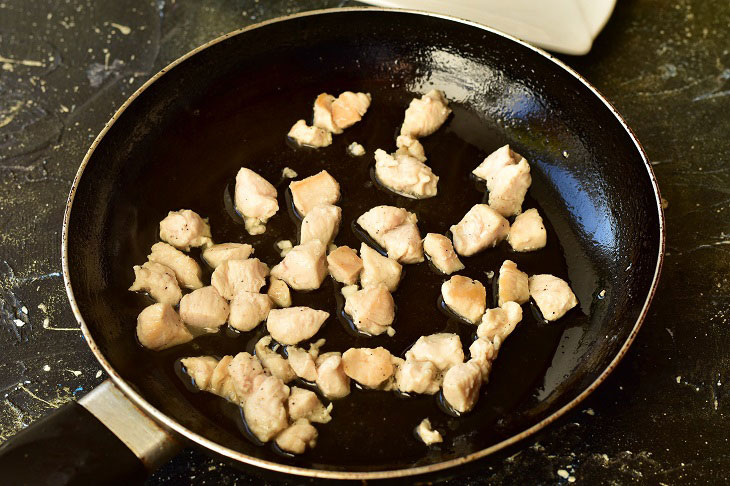 3. Fill pepper with prepared meat.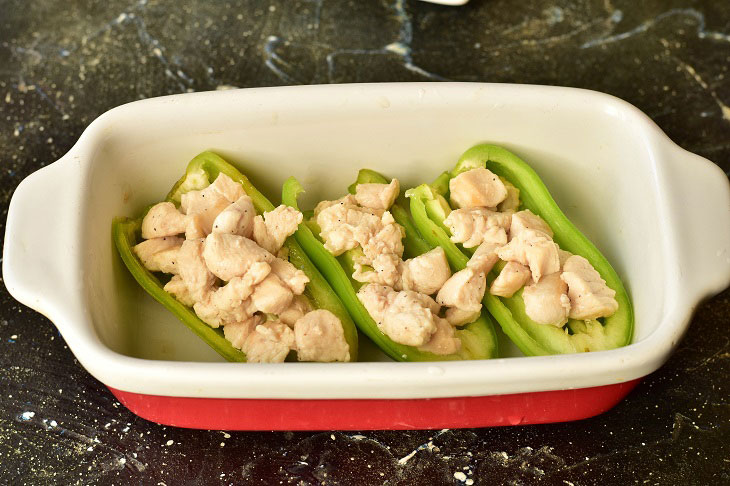 4. Now generously grease each of them with mayonnaise with a high percentage of fat or sour cream.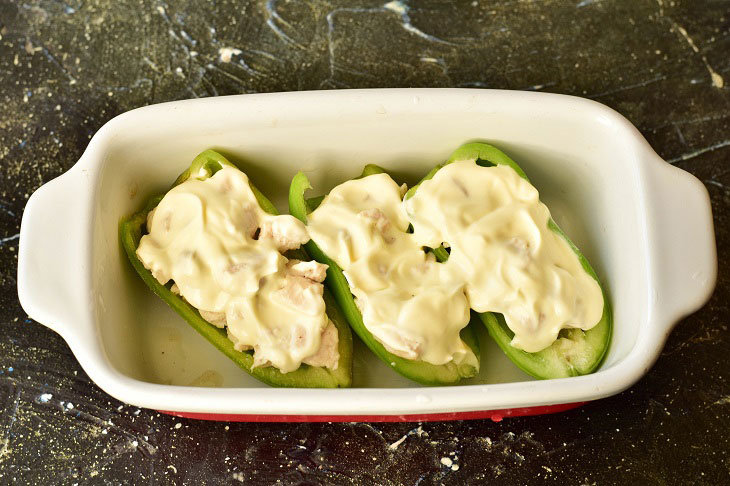 5. Grate high-quality hard cheese on a fine grater. Lay it on top.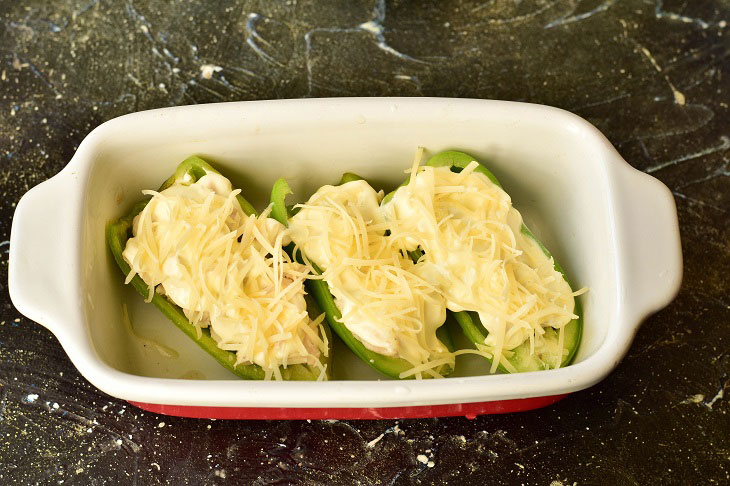 6. Send the pepper to the oven preheated to 190 degrees for 30-40 minutes.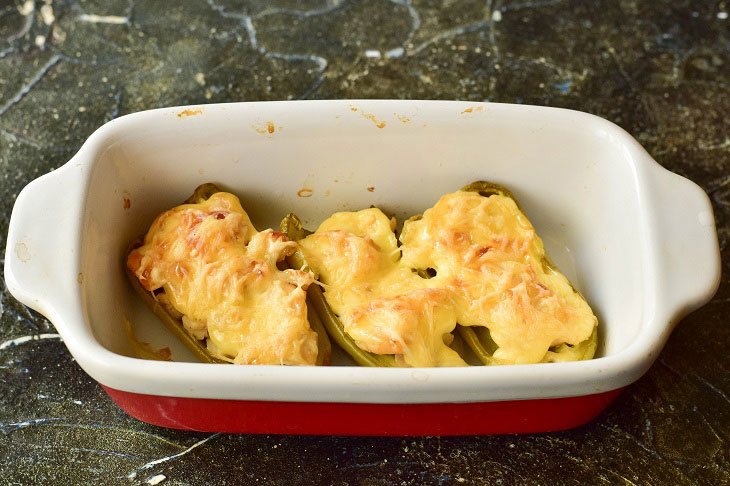 7. Put a few lettuce leaves on an elongated beautiful dish. Send ready-made pepper boats with chicken to it. If you wish, then you can cook some kind of side dish for them. For example, just boil buckwheat or pasta.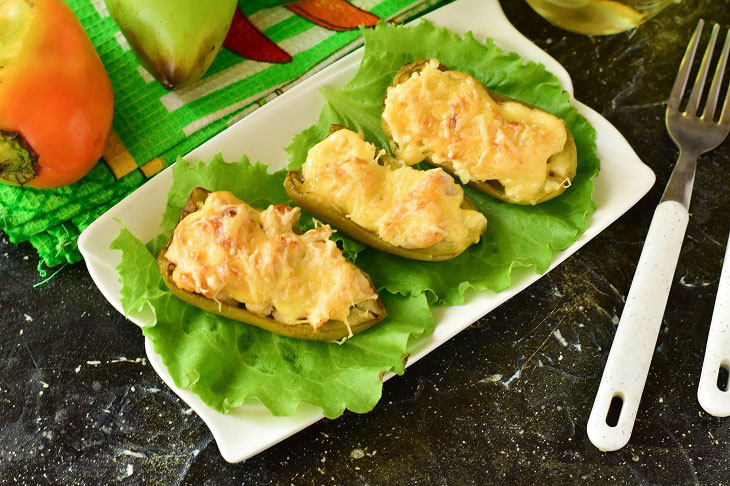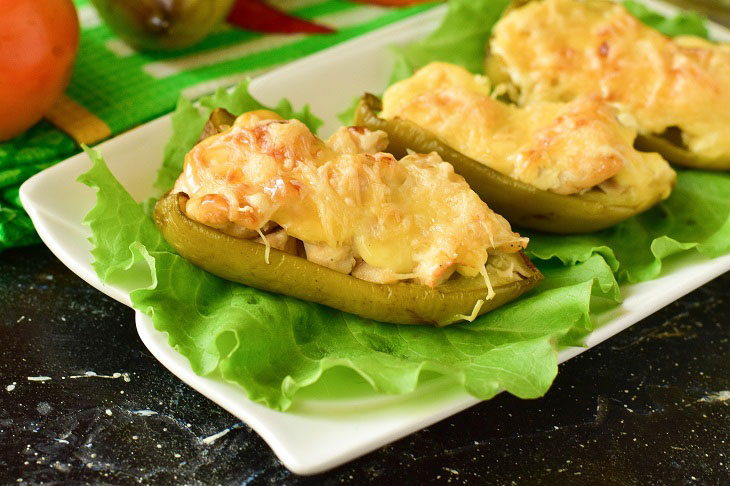 Enjoy your meal!