Many people think that from eggplants, which are more familiar to the people, like blue ones, almost no original dish can be prepared. But, in fact, this is not at all the case. From this vegetable, you can cook a lot of snacks that will "scatter" very quickly, not only from the festive table, but also at an ordinary family dinner.
Eggplants can be marinated very tasty and original. The cooking process is very simple, and the dish will be ready to eat in just one hour.
Ingredients:
Eggplant – 2-3 pcs.
Dill – 10 g.
Garlic – 1 head.
Water – 60 ml.
Ground pepper – 1 pinch.
Salt – 10 g.
Sugar – 20 g.
Vinegar – 40 ml.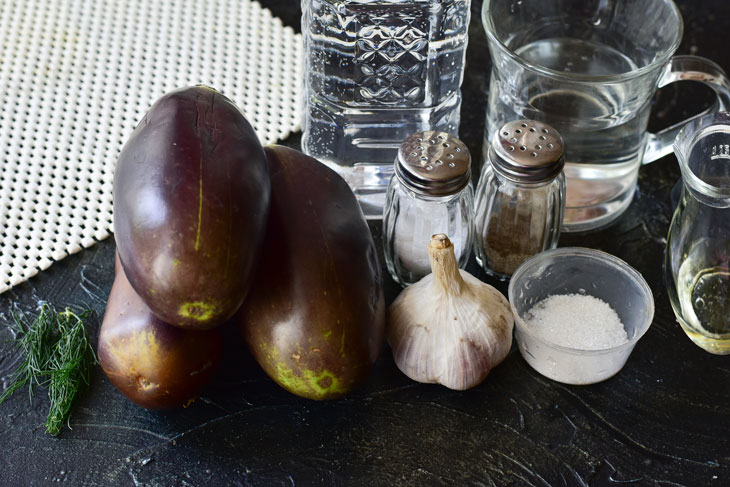 How to cook:
1. Peel eggplants. Then cut them into small cubes, about a few centimeters.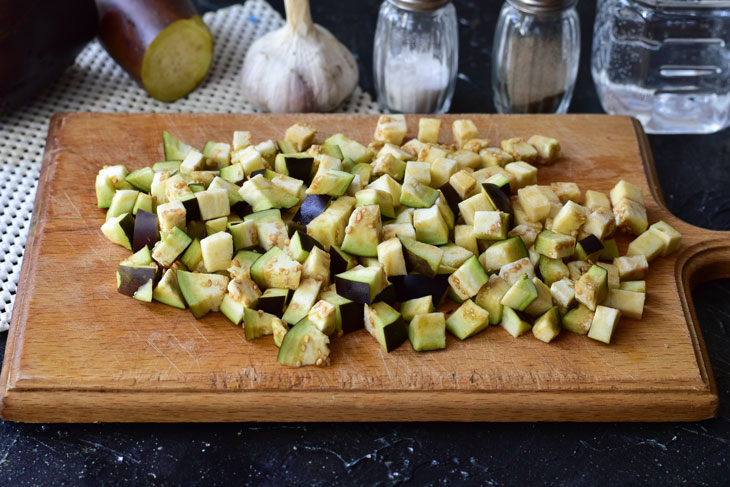 2. In a separate small container, you need to combine water and salt.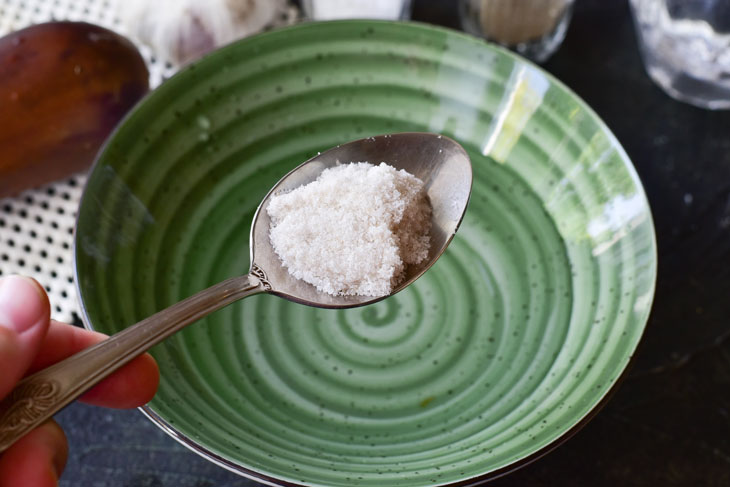 3. Then add sugar.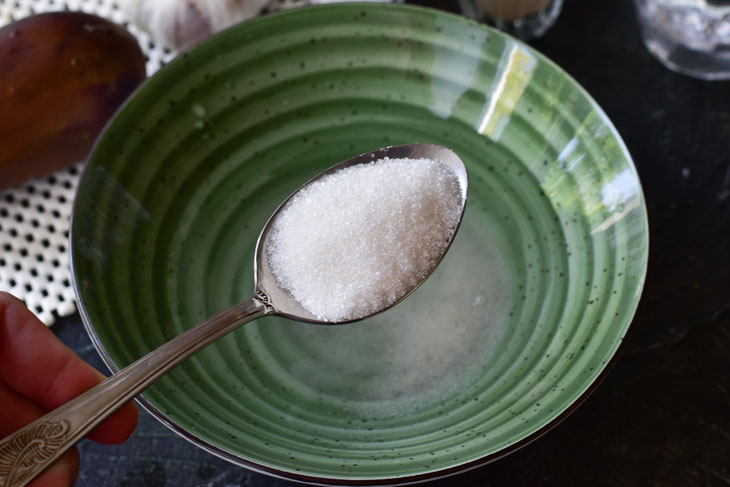 4. Then add ground pepper.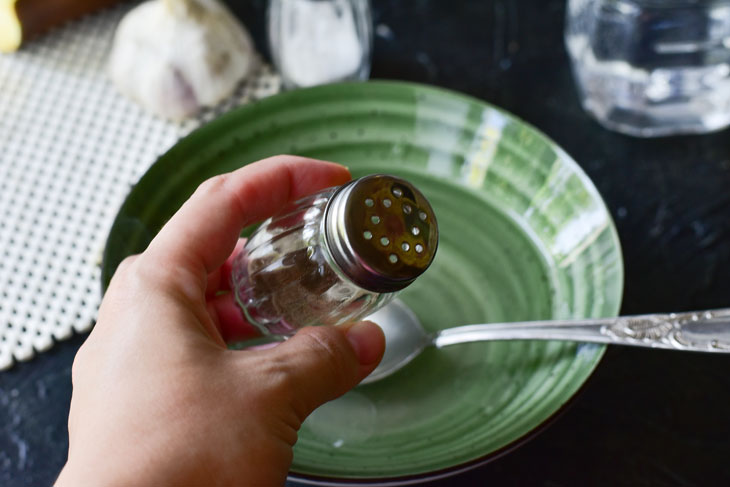 5. Pour in vinegar, as well as a little vegetable.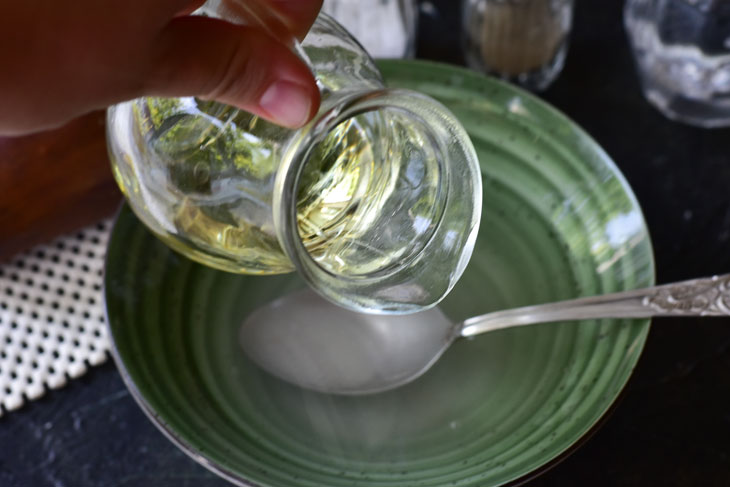 6. Next, boil the eggplant. To do this, put in a bucket, pour water and add a small pinch of salt. After the blue ones have boiled, they need to be boiled for quite a bit, about five minutes.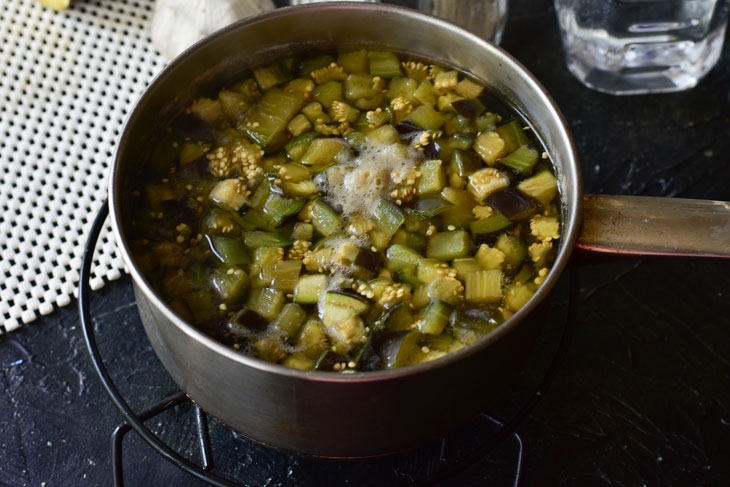 7. After that, pour into a colander and let the water drain.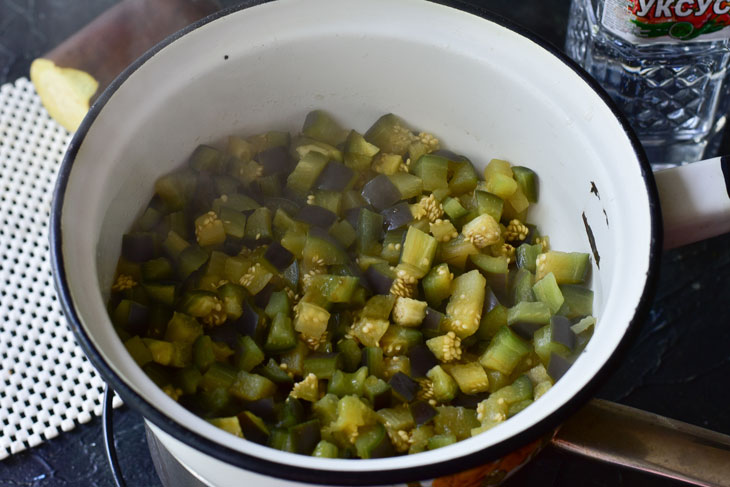 8. After the water has drained and the eggplants have cooled down a bit, they must be transferred to a convenient bowl and add the chopped dill, as well as the garlic, peeled and passed through the garlic press.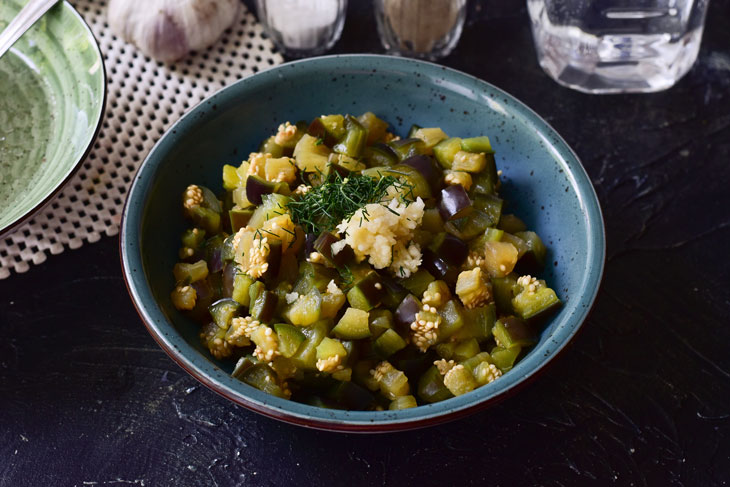 9. The resulting marinade must be poured over the blue ones and covered with a lid. You can put them in a convenient zipper.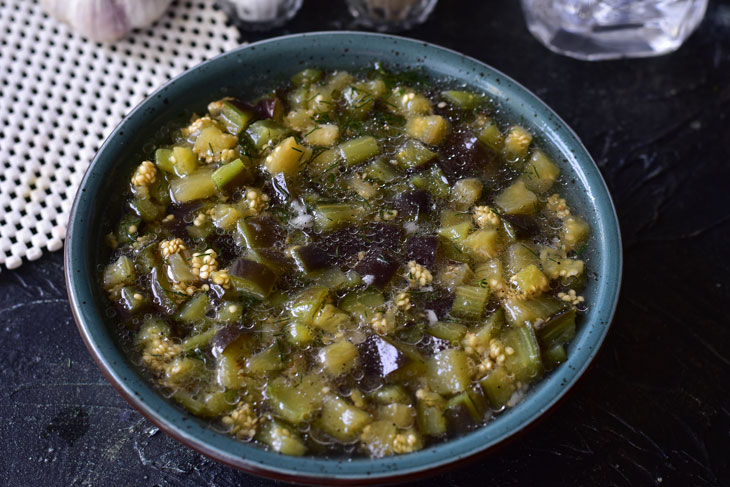 You can leave the eggplant on the table, or you can send it to the refrigerator. After an hour, the snack will be ready to eat. When serving, you can optionally add chopped green onions, or onion half rings. Such an appetizer is suitable for any side dish, as well as for meat dishes.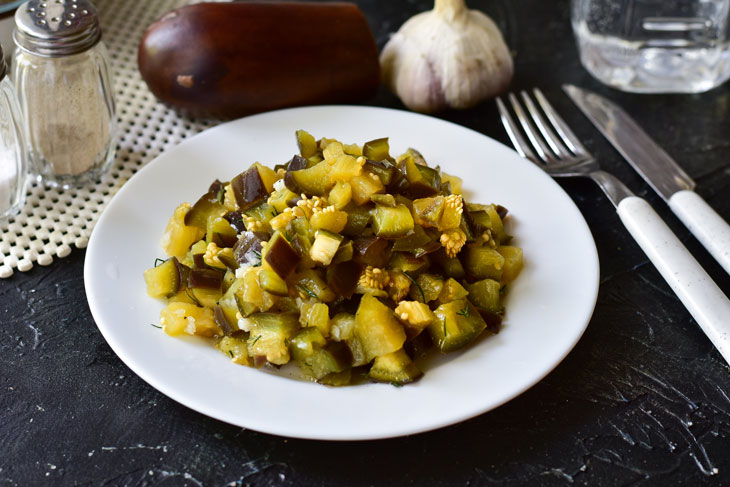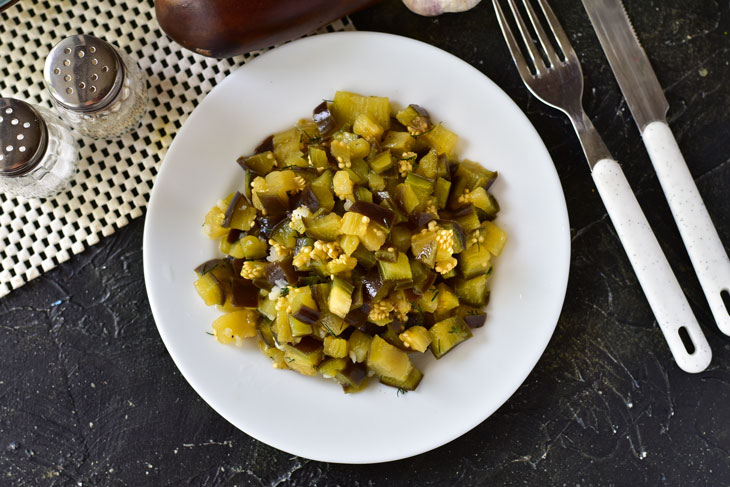 Enjoy your meal!