Soft cookies with apples are very tasty. Its main advantage is that it is prepared in minutes. You can use butter to knead the dough or take the most common margarine. The first option, of course, is more successful, but if it is not there, and there is only margarine in the refrigerator, then you can opt for it.
When buying apples, it is better to opt for sweet varieties and rather juicy ones. Ideally, they should be homemade, and not store-bought, which are smeared with wax on top. Serve cookies with apples to the table with some hot drink, for example, tea or milk. The shape of the cookie can be given the one that you like best. The fastest way is to roll the balls with your hands and press each of them down. But, you can roll out the dough into a layer, and then squeeze out cookies in the form of some shapes with a metal mold.
Ingredients:
Apples – 2 pcs.
Butter or margarine – 0.5 packs.
Sugar – 2 tbsp. l.
Soda – 1 pinch.
Vinegar 9% – to extinguish soda.
Flour – 100-150 g.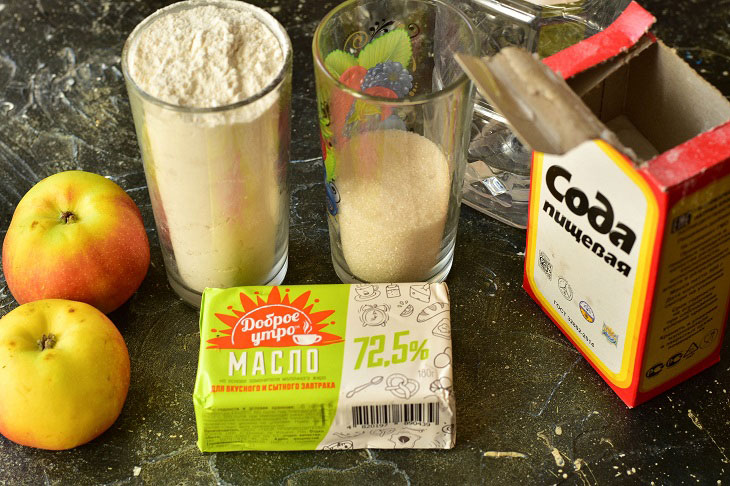 How to cook:
1. Immediately pour the indicated amount of sugar into the bowl. Cut the butter into cubes, by the way, it should be soft. That is why, it must be taken out of the refrigerator in advance and left at room temperature.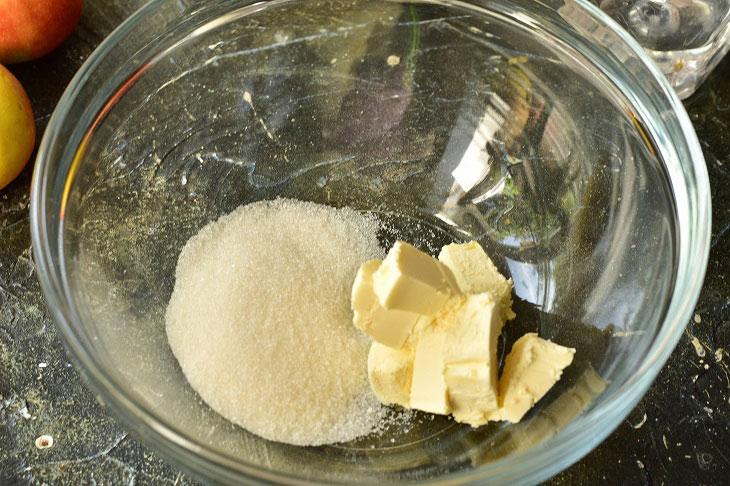 2. Now put the soda in a tablespoon and extinguish it with vinegar. Add it to previous products.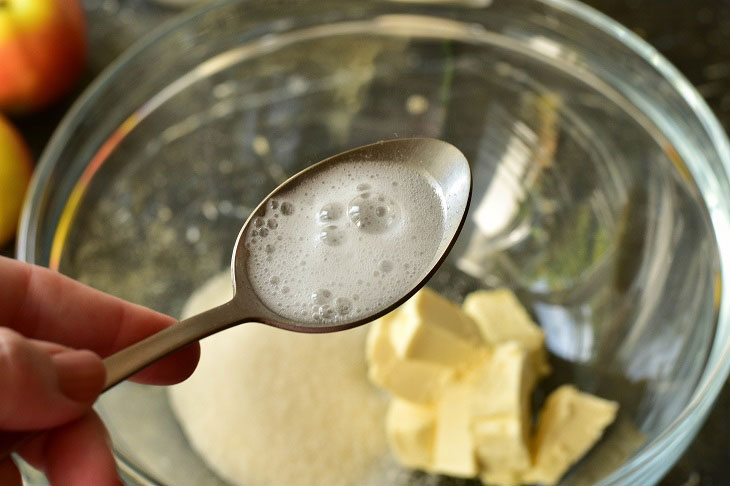 3. Pour in the premium flour.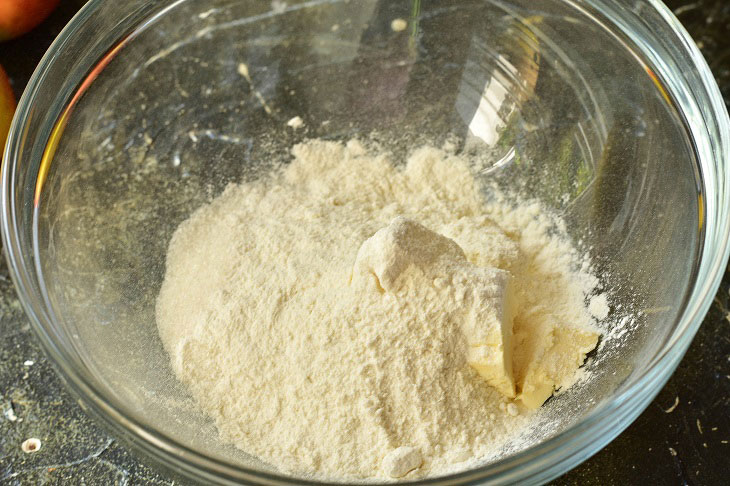 4. Now knead the dough with your hands.
The dough should be smooth and elastic in consistency.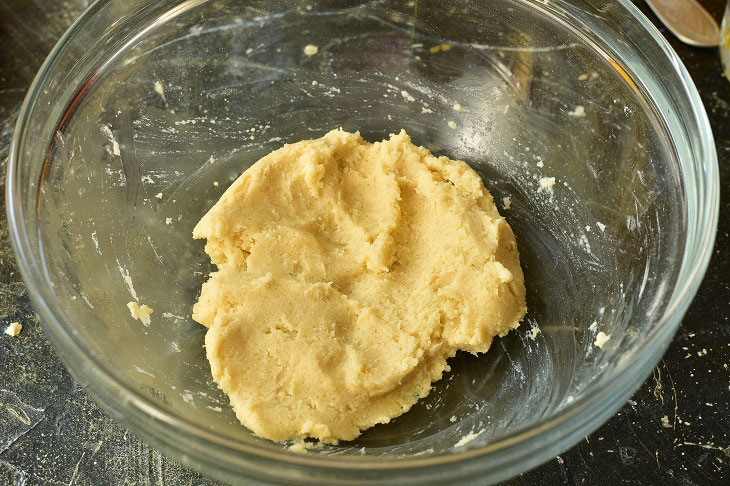 5. Wash the apples, cut off the peel from them.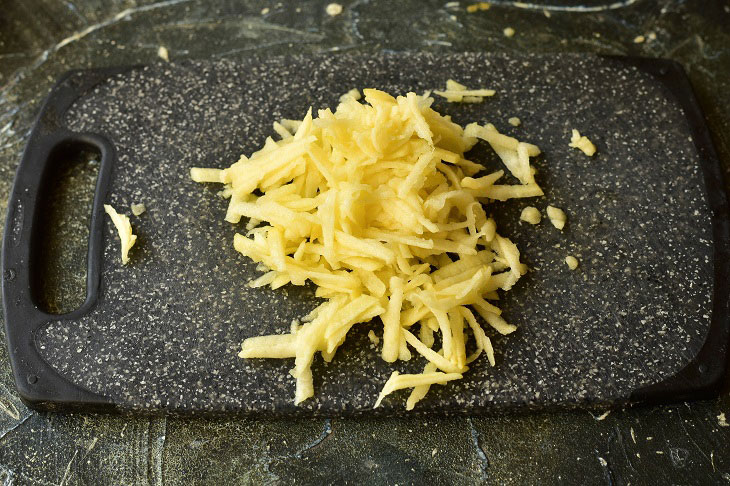 6. Lay out the apples for the dough. Stir it again.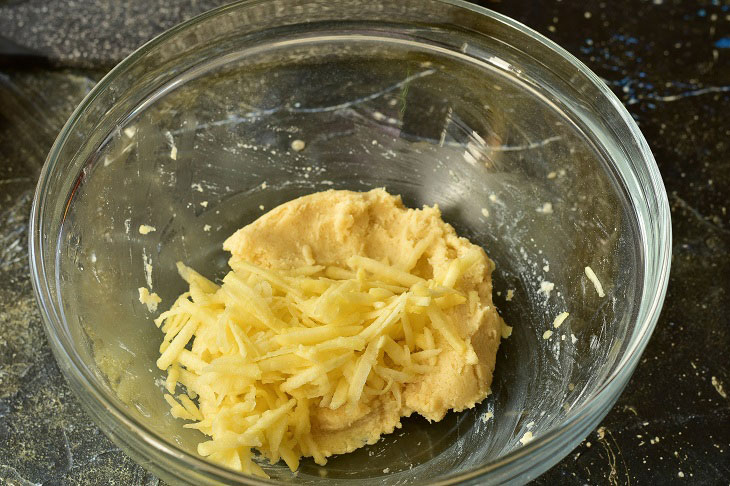 7. Now form cookies. To do this, pinch off a piece of dough, roll it into a ball. Then press down and place immediately on a baking sheet. Or roll out a piece of dough into a layer and squeeze out a cookie shape.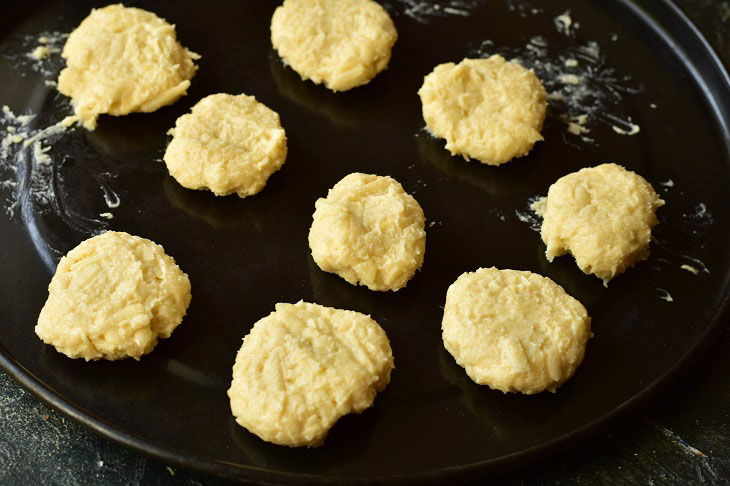 8. Send the cookies to the oven preheated to 190 degrees for 20 minutes. During this time, it will acquire just the most beautiful and ruddy color.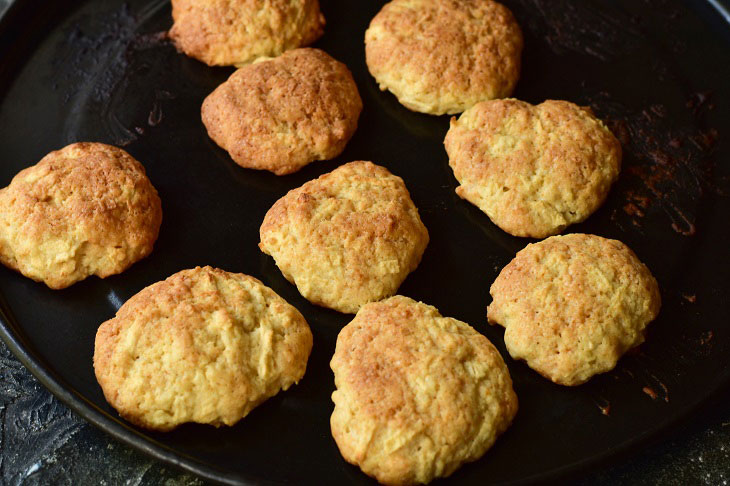 Put the finished soft apple biscuits on a dish. When it cools down a bit, serve it to the table.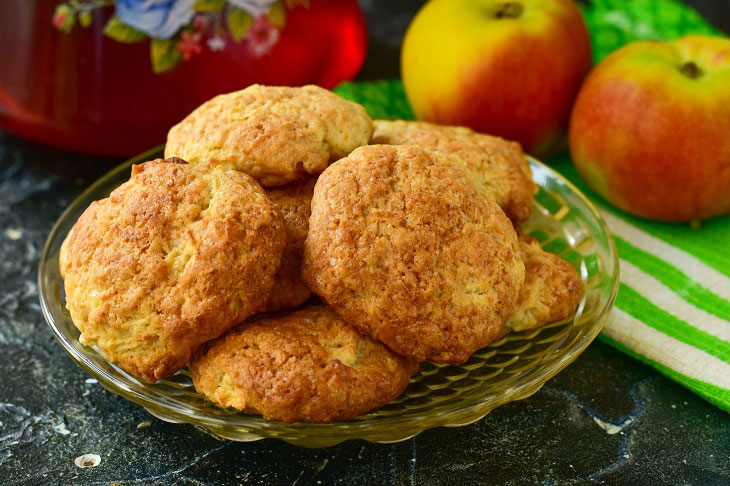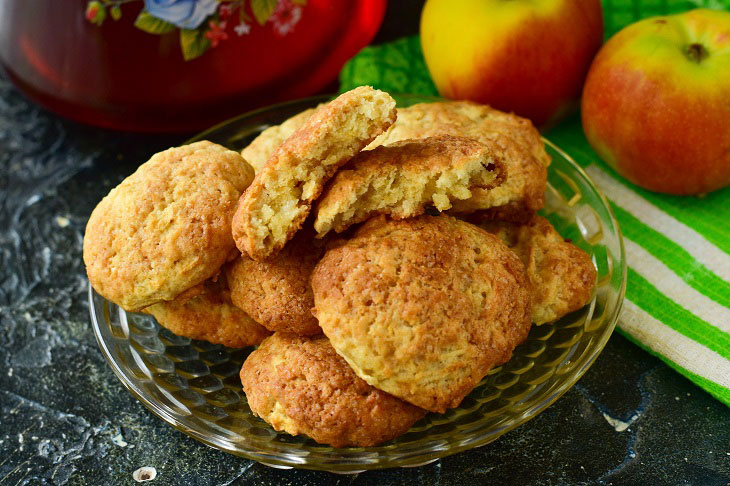 Enjoy your meal!