Pie with cabbage "Fast" is not in vain has such a name. The fact is that it really cooks quickly. It turns out that it is always successful, tasty, satisfying. Stewed cabbage is used as a filling, however, this does not mean that in principle the pie should be made with it. So, fried minced chicken, canned fish, hard cheese, potatoes or something else are bold. In general, in this recipe, you can take only the process of preparing the dough as a basis, and choose the filling directly from the one that you like more to taste.
For the test, it is better to use those ingredients that will be listed in the list below. The recipe will appeal to those people who are used to eating delicious homemade dishes, but relatively inexpensive. You can serve the finished cake to the table as a treat just like that, or you can make tea for it.
Ingredients:
Kefir – 1 pc.
Egg – 1 pc.
Salt – a pinch.
Sugar – a pinch.
Soda – ½ tsp
Flour – 1 tbsp.
Braised cabbage – 200-250 g.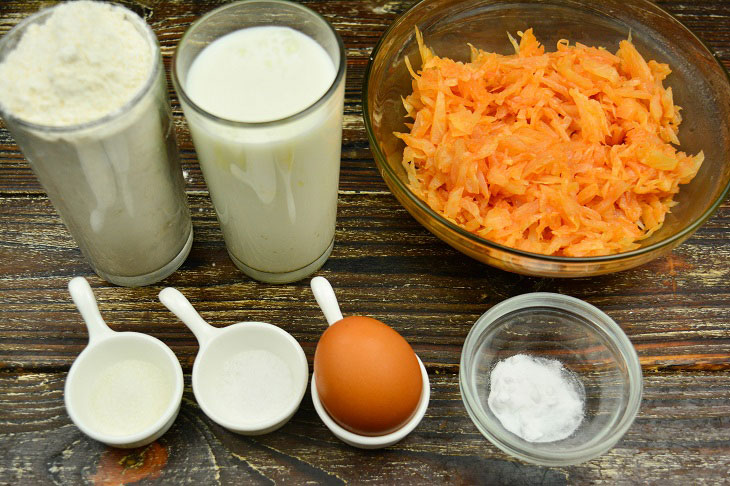 How to cook:
1. Pour kefir into a bowl. Beat in an egg.
If suddenly there is no kefir, then any fermented milk product can do. For example, not sweet yogurt, sour cream and even homemade sour milk will do.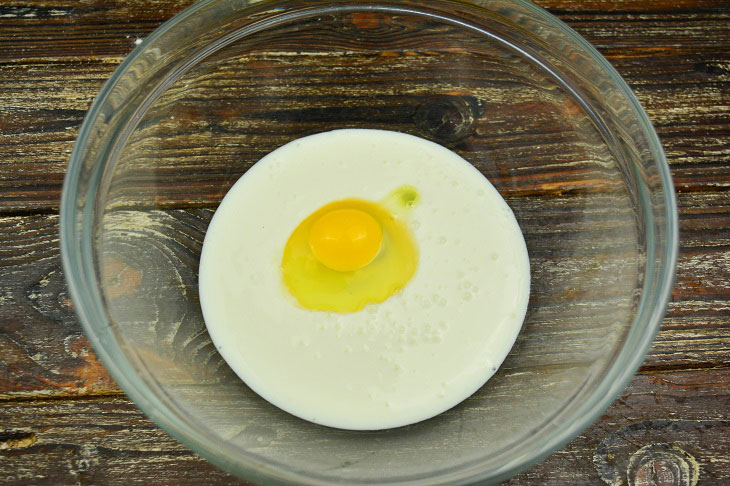 2. Pour in the salt.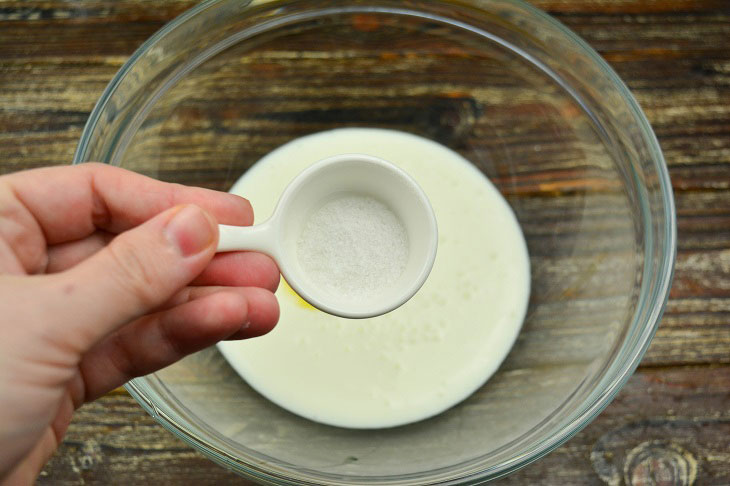 3. Then sugar.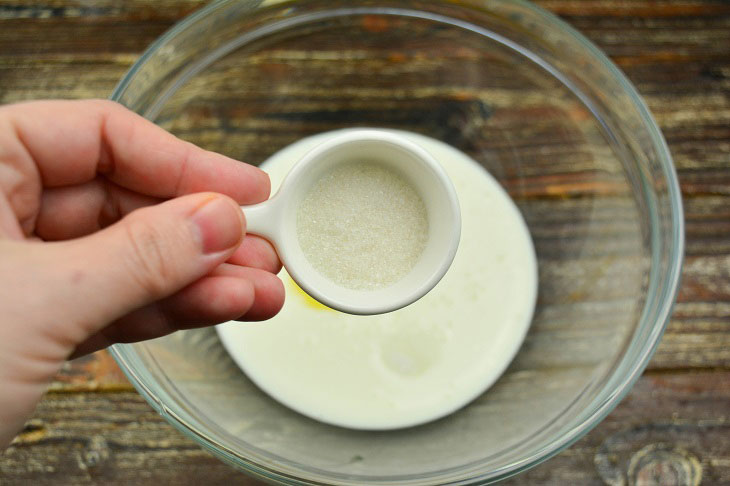 4. Mix all the ingredients very well with a whisk and add soda. Stir again. It does not need to be extinguished with either lemon juice or vinegar, since kefir will cope with this procedure.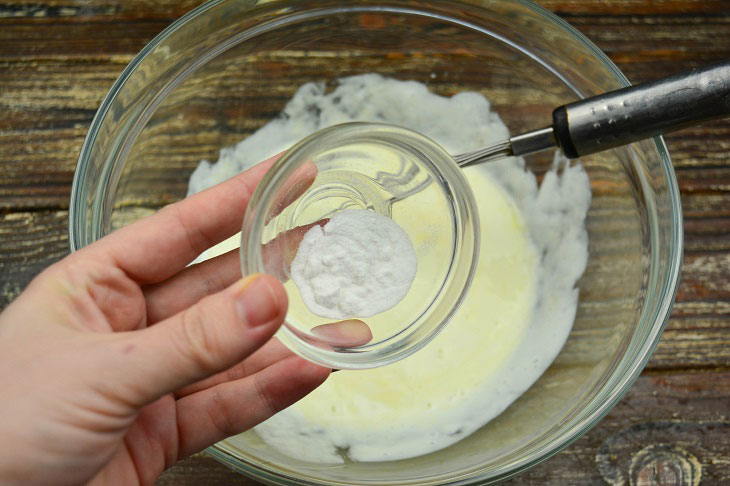 5. Add premium flour. If there is a desire, then you can pre-sift it.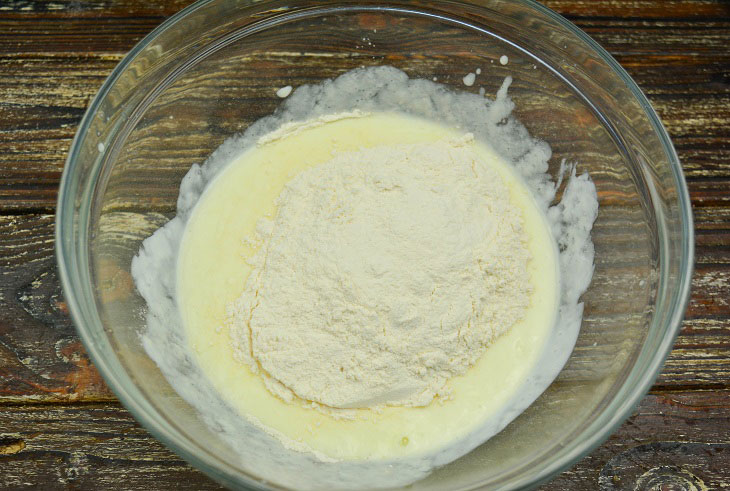 6. Mix all ingredients vigorously.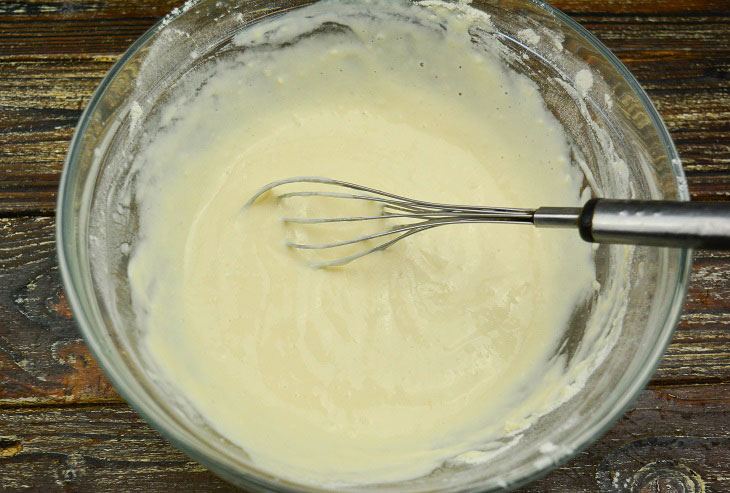 7. Pour the dough slowly into a silicone mold. If there is none, then use the one that is available, just be sure to lubricate it with oil.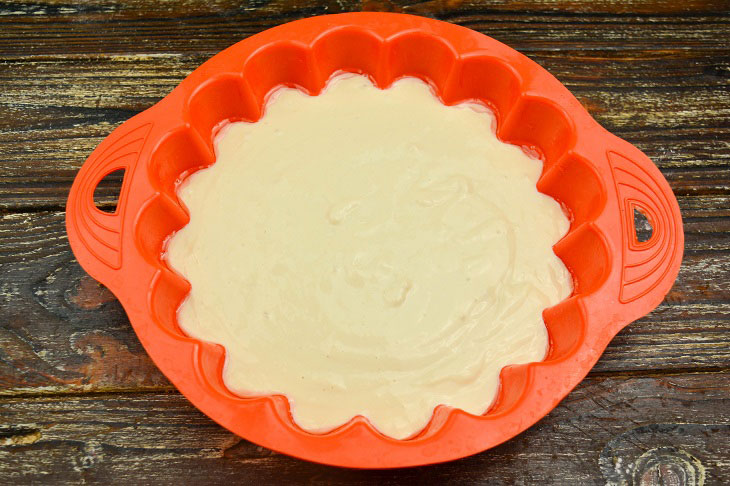 8. Lay gently stewed cabbage on top and press it down with a spoon.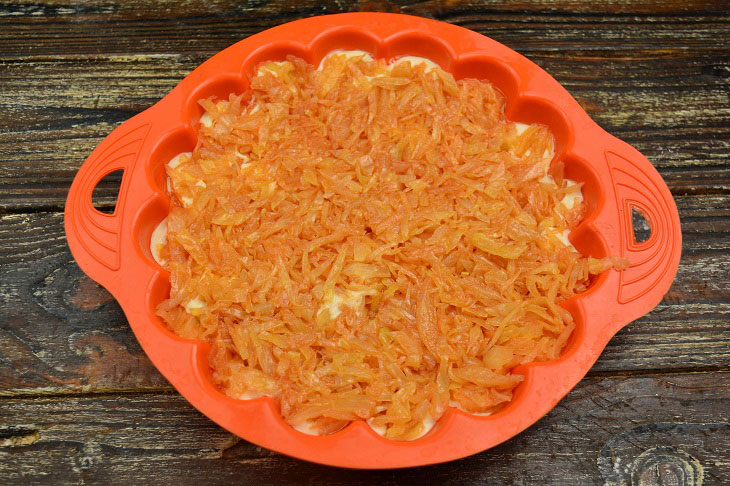 9. Send the cake to the oven. Set the temperature to 190 degrees, time – 30 minutes.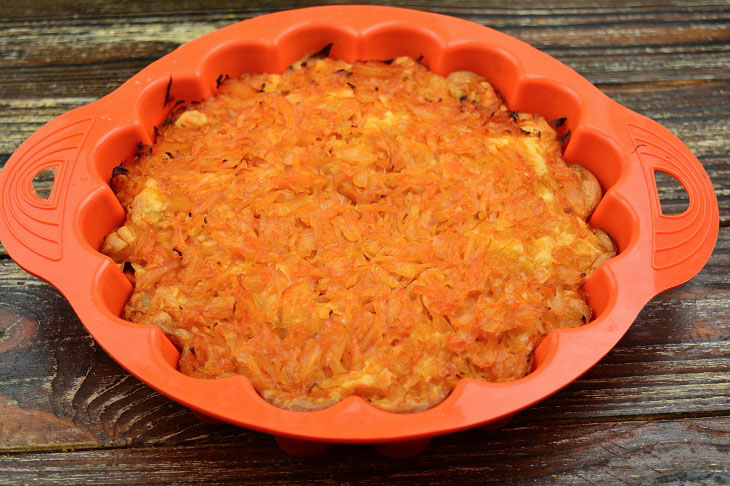 10. Carefully place the finished pie on a plate.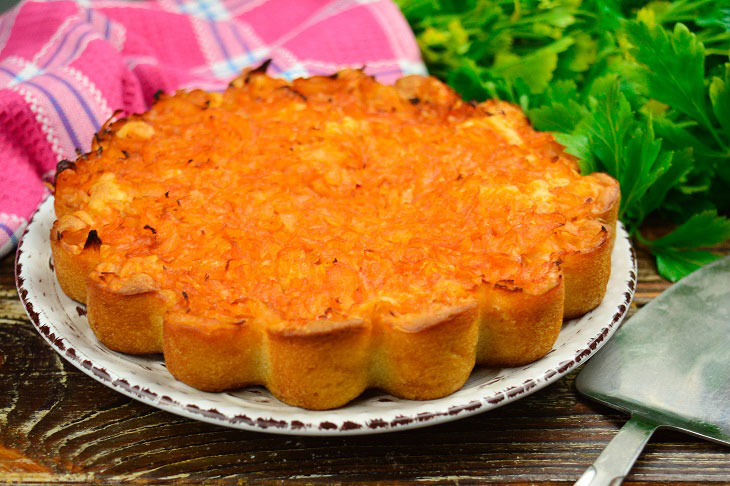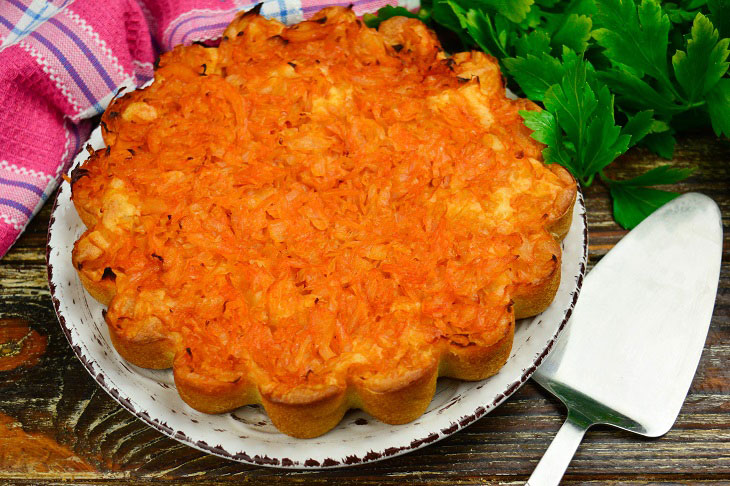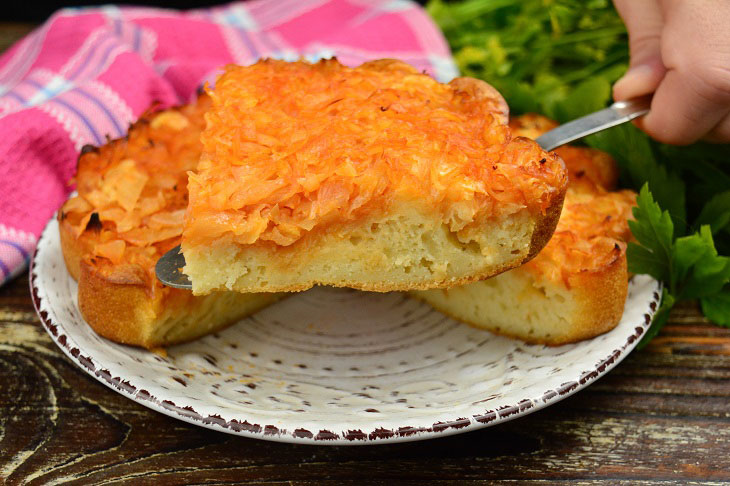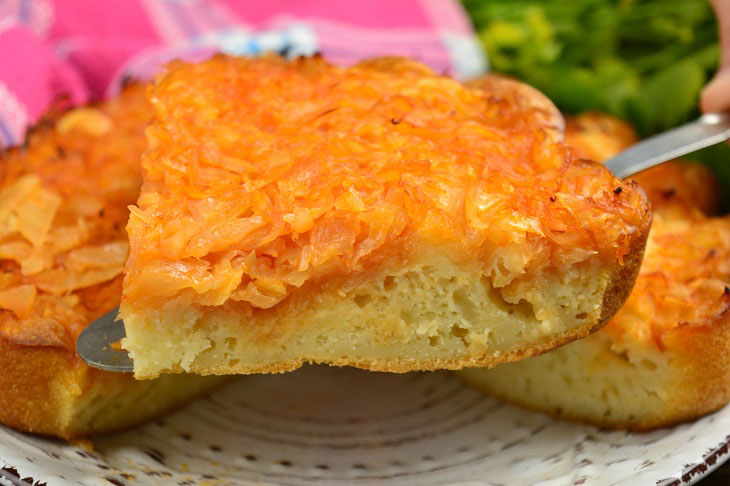 Bon appetit!