Juicy and lush, permeated with streams of melted cheese and the aroma of vegetables mixed with minced meat, the pie, still bursting with heat, magically gathers households around it, thereby creating a special coziness and warmth in rainy autumn weather.
Ingredients:
For a cake d = 20 cm:
Water heated to body temperature – 180 ml.
Yeast – 5 g.
Unflavored vegetable oil – 30 ml.
Premium flour – 280 g.
Sugar – 5 g.
Salt – 10 g.
Yolk – for greasing the pie.
For filling:
Meat pulp (any) – 500 g.
Sweet pepper – 1 pc.
Large onion – 1 pc.
Salt, spices – optional.
Mozzarella – optional.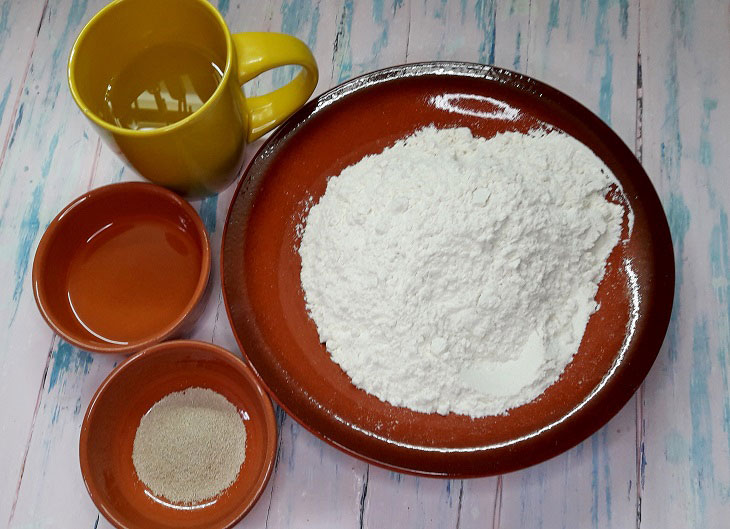 How to cook:
1. To make the dough come up faster, you need to start the dough by dissolving the yeast in sweetened water and adding 3 flour from the total amount of a spoon. After 5 min. the surface will be covered with small bubbles and only then it will be possible to start kneading.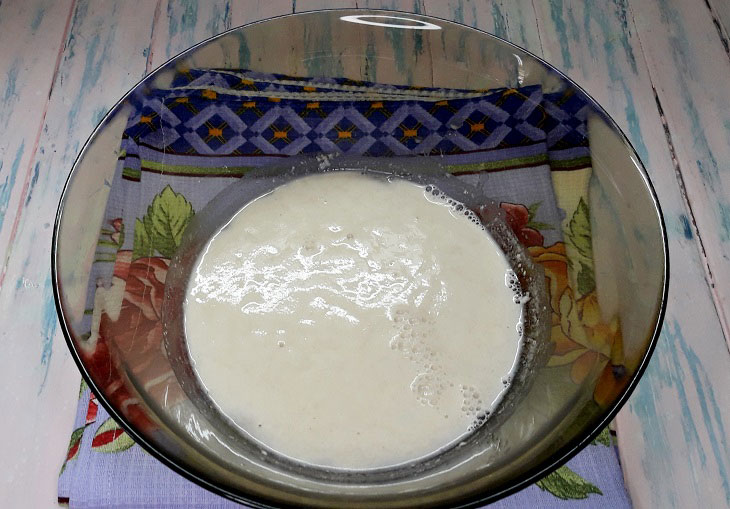 2. Sift all the flour into the dough except for 1 tbsp. spoon, which is useful for the last stage of kneading. First, combine the composition with a spoon, not forgetting to pour vegetable oil.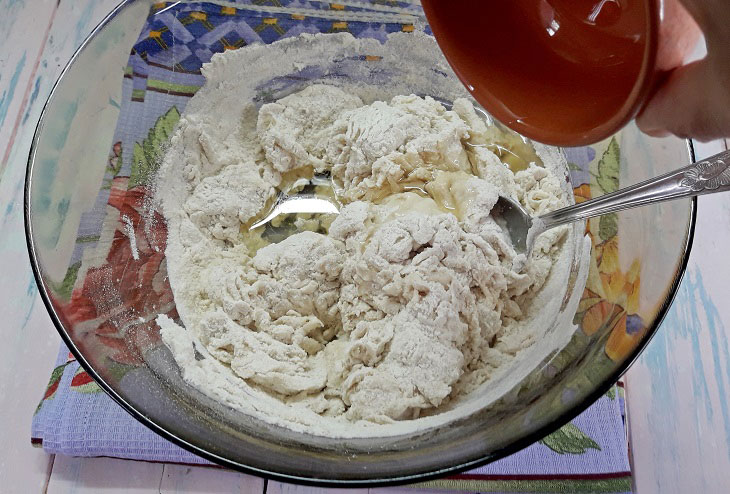 3. Here, in a bowl, knead the dough with your hand, roll it into a ball and place it in an oiled, clean dish, leaving it warm under a towel.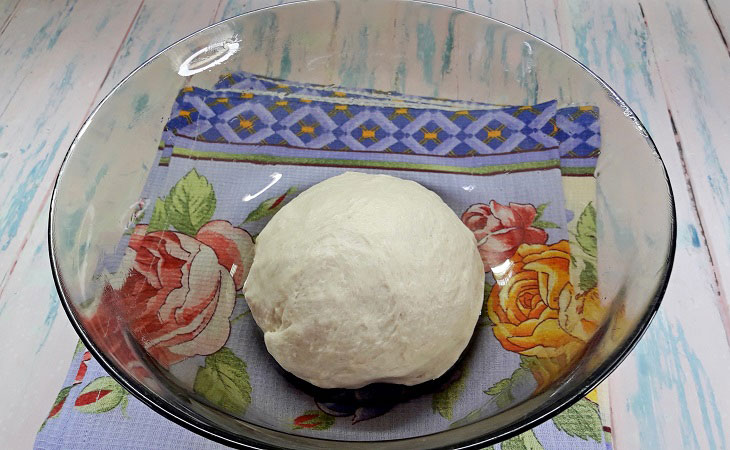 4. In the meantime, grind the meat, combine it with small pieces of sweet pepper.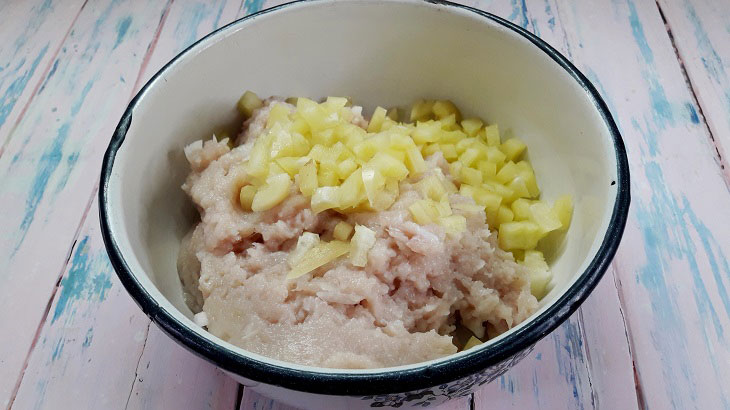 5. Season with paprika, pepper, salt.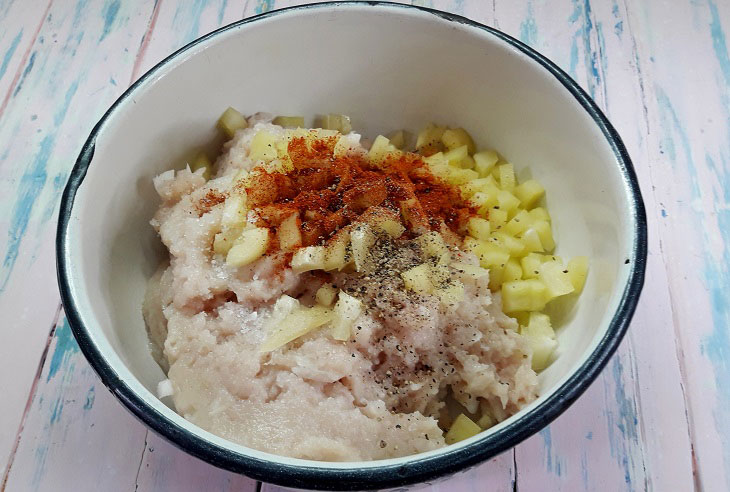 6. After an hour, the volume of the batch will grow 3 times.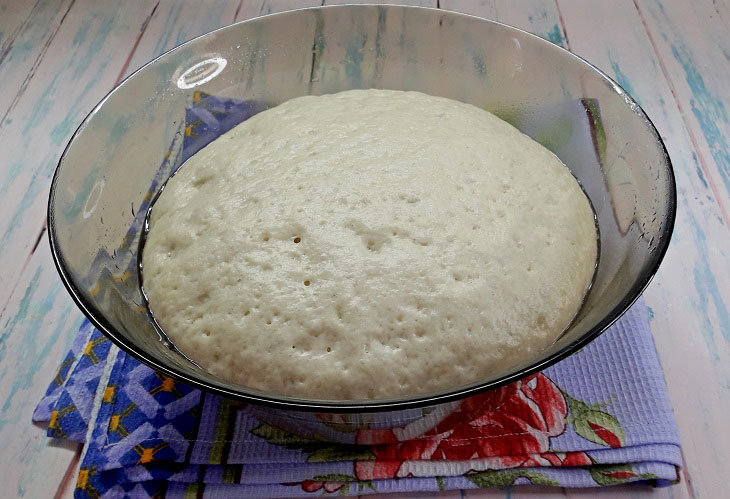 7. Dust the table with flour, dump the dough here and knead it a little. Separate a small piece for decoration (you can not do this), and roll out the main part into a circle, slightly larger than the diameter of the form.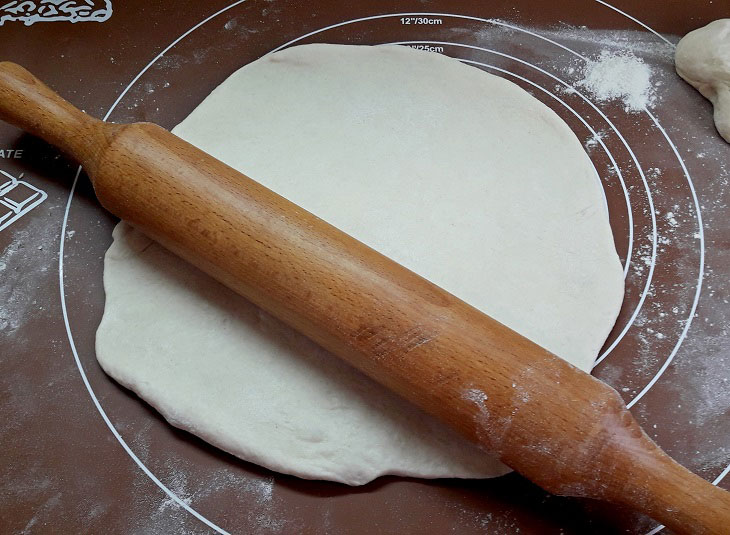 8. Line the form with oiled parchment – so the cake can be obtained without problems. Transfer the rolled cake here and lay the minced meat, lifting and pulling the edges of the dough.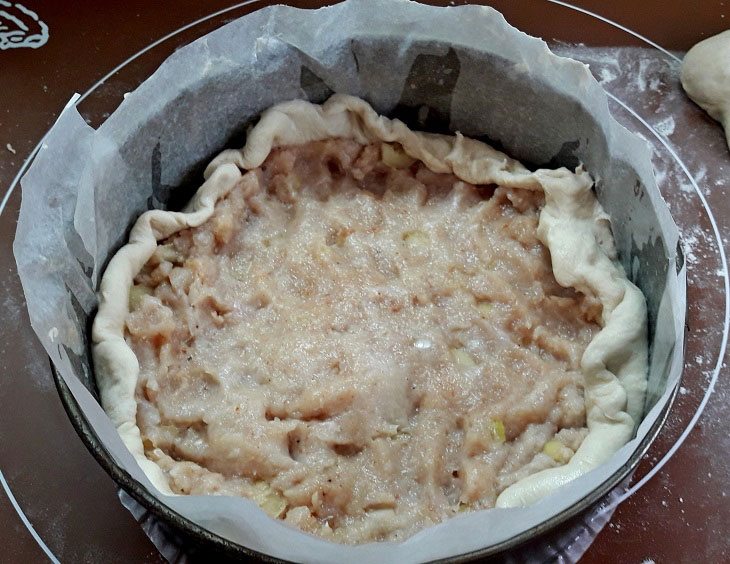 9. Bend the sides inward, laying on the filling. Press down the edges.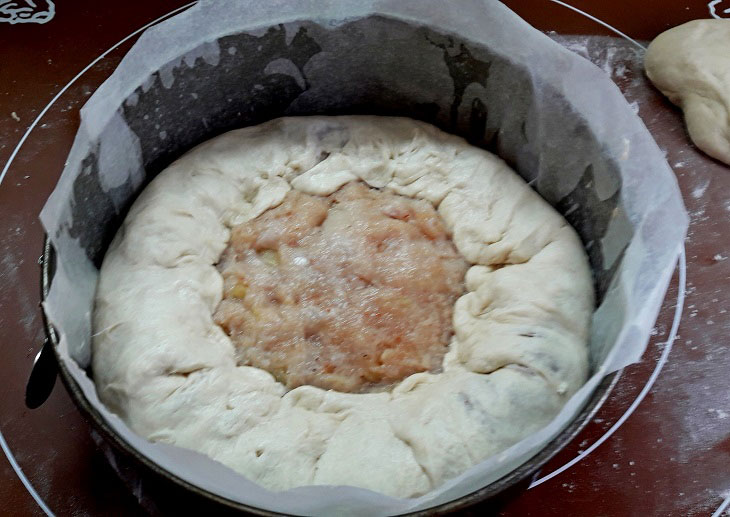 10. If desired, you can decorate the cake, thereby creating an autumn mood. Cut out maple leaves from a piece of dough using the template.
11. Put them on the pie.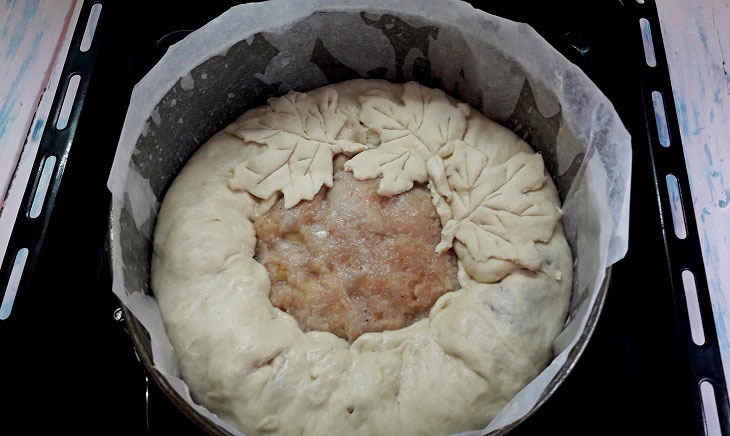 12. To give the crust a ruddy gloss, grease the surface with yolk.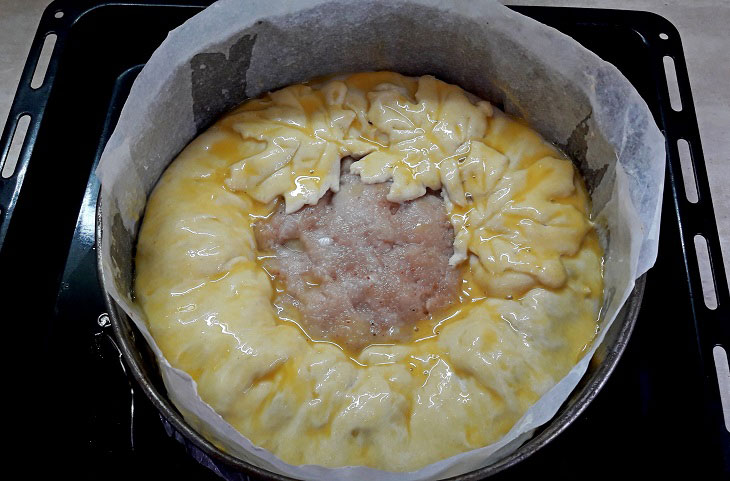 13. At 180 degrees with the upper and lower heating turned on, the minced meat pie is baked for half an hour.
14. During this time, grate the cheese.
After the specified time, sprinkle the pie with them and for another 5 minutes. send to the oven.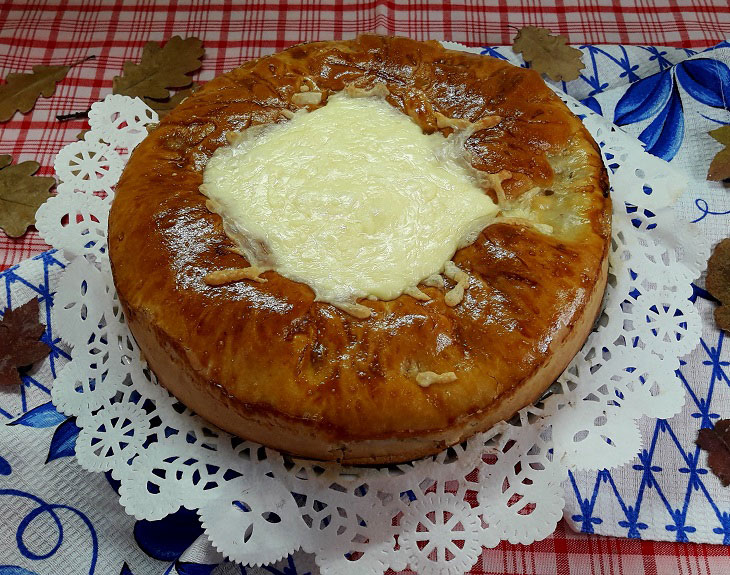 Both the dough and minced meat were perfectly baked, retaining juiciness and airiness, and the melted cheese gave a special piquancy to the pastry. Such a pie with minced meat is not a shame to serve to guests and eat with your family.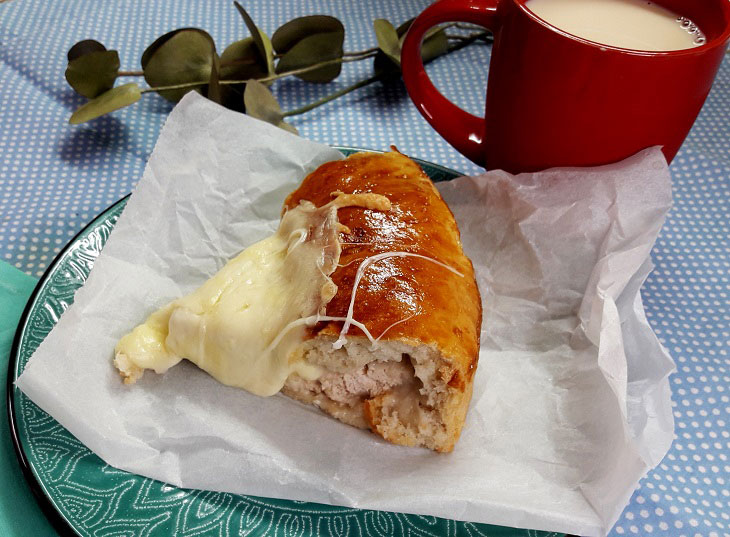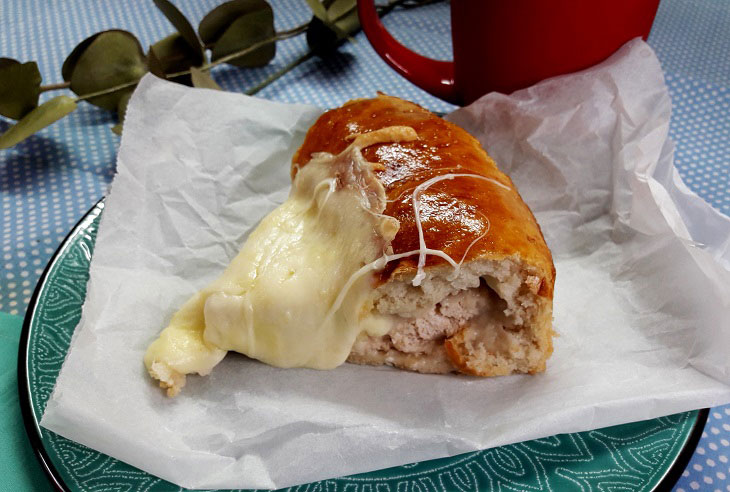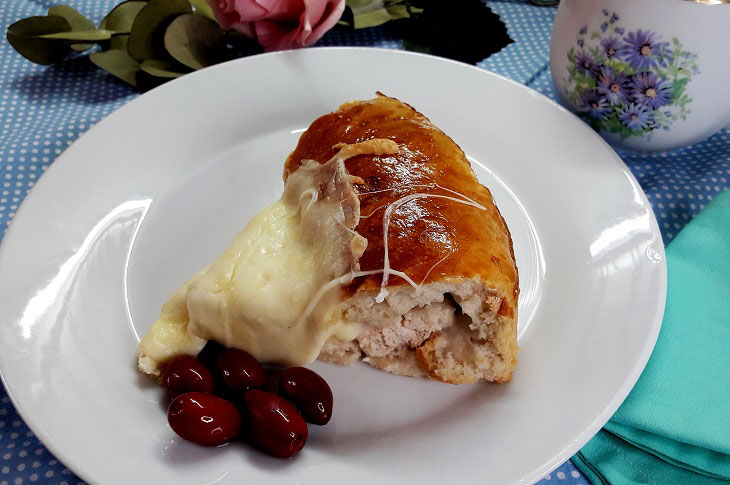 Bon appetit!