Slightly carbonated, moderately sweet, bright, with a pleasant aroma, healing kvass is a great way to cool off on hot days. The recipe is suitable for those who love plums and prepare various desserts, marinades and drinks with them during the season. The amount of sweetener in the recipe depends on your taste preferences. You can pour more granulated sugar into the container, as well as replace it with molasses or liquid honey.
In this case, yeast is not used to create kvass, which makes it accessible to children and those who follow a healthy diet.
In order to enhance the fermentation process, be sure to add a handful of dried grapes to the preparation. Oatmeal makes the drink even more healing and nutritious. Within 2-3 days after preparation, you can treat your guests or household with a bowl of a nutritious drink.
Ingredients:
For 1000 ml:
Plums – 6-7 pcs.
Oatmeal – 2 tbsp. l.
Granulated sugar – 2 tbsp. l.
Raisins – 8-10 pcs.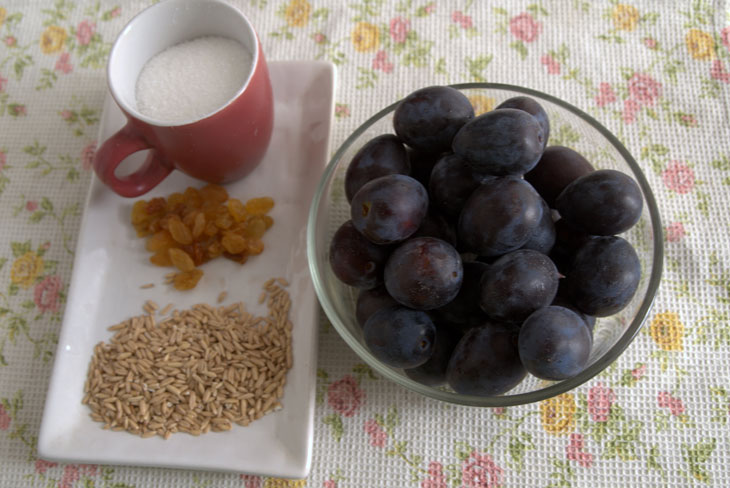 How to cook:
1. Pour plums into a clean container of a suitable volume (having previously cleared it of seeds).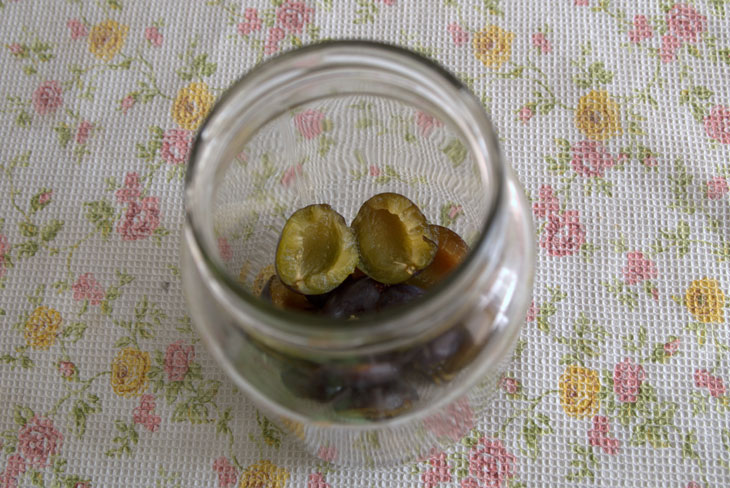 2. At the next stage, we add a sweetener to the preparation for the drink.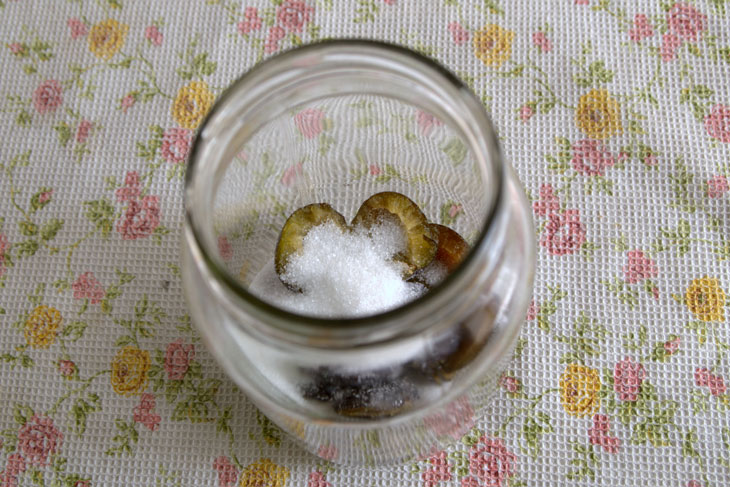 3. The next step is dried grapes. We wash the grains under running water and add to the total mass. It is he who will help to quickly start the fermentation process and make kvass slightly carbonated.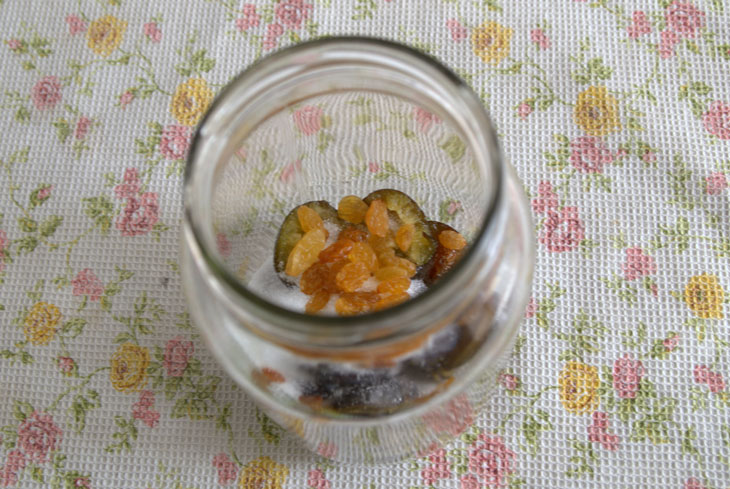 4. Pour pre-washed oats into the container.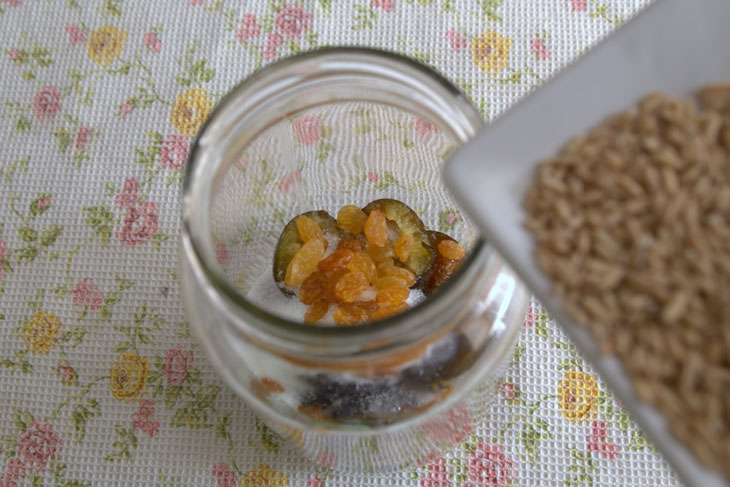 5. The last step is water. We use chilled boiled or spring liquid. We cover the workpiece with a lid and leave it in a dark place for 56-72 hours.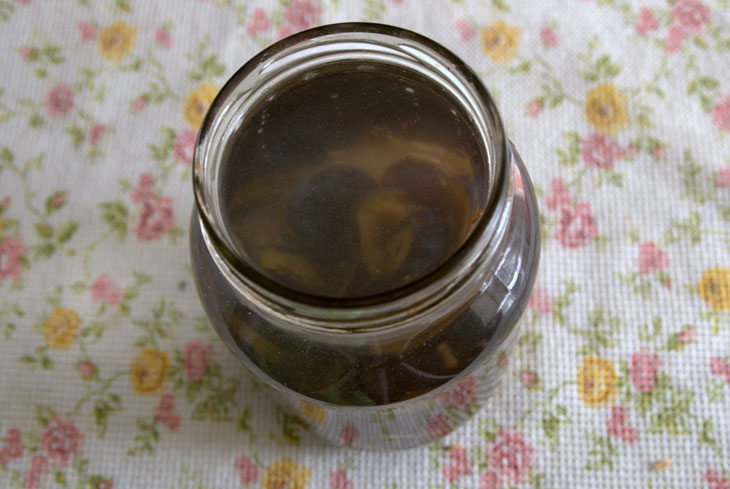 During this period, the workpiece will begin to boil slightly, the plums will give the liquid a beautiful shade and the drink will acquire the taste we need.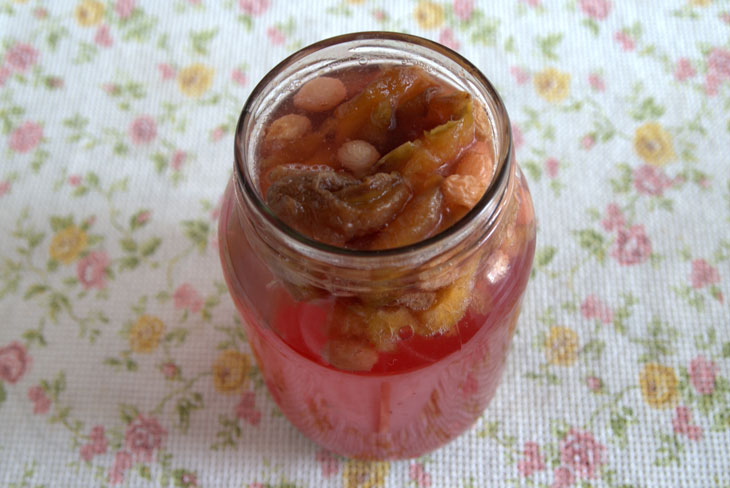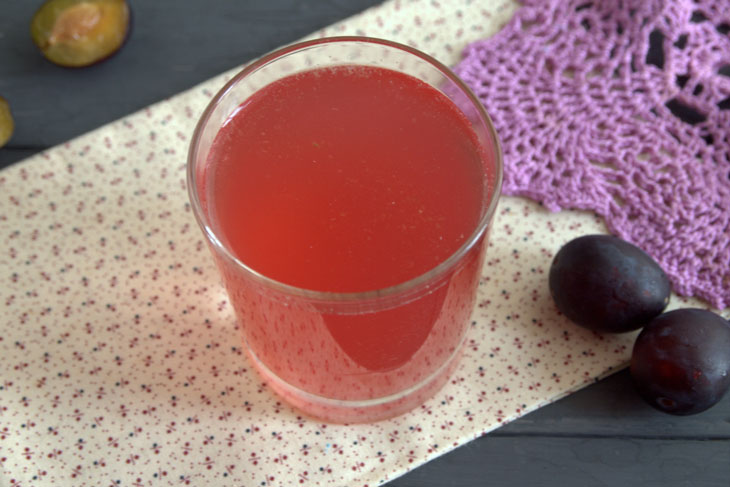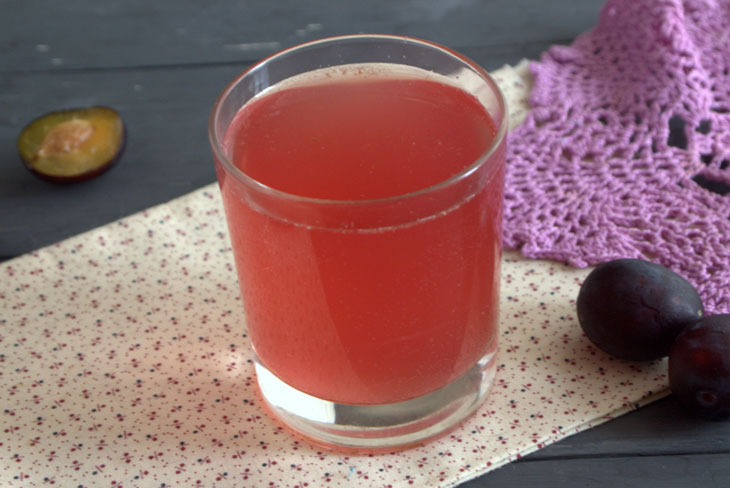 Bon appetit!