A twisted kefir pie with chicken and potatoes can be prepared on a normal day and taken as lunch to work or served at the table for the arrival of guests as a snack or main treat for tea. It turns out that this pastry is always successful, soft and very tasty.
What is most interesting is the filling for the pie. The fact is that it is made from raw potatoes and meat. However, after baking a twisted pie, both the vegetable and the meat are perfectly baked. Also, an important advantage is that after kneading the dough does not need to be put in a warm place for an hour to rise, since it is not yeasty. Its main ingredients are kefir and baking powder. It is thanks to them that baking comes out so soft and airy.
Ingredients:
Kefir – 0.5 tbsp.
Salt – 1 pinch in the dough and 1 pinch in the filling.
Ground pepper – 1 pinch in the filling.
Chicken fillet – 100 g.
Potatoes – 3 pcs.
Chicken eggs – 2 pcs.
Butter – 40 g.
Baking powder – 1 tsp.
Vegetable oil – 1 tbsp. l.
Flour – 200-250 g.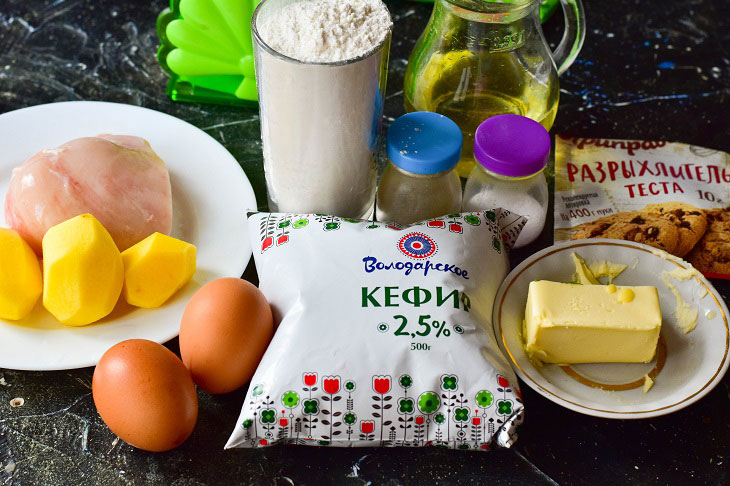 How to cook:
1. Pour warm kefir into a bowl and beat in one egg. Add salt. Mix well.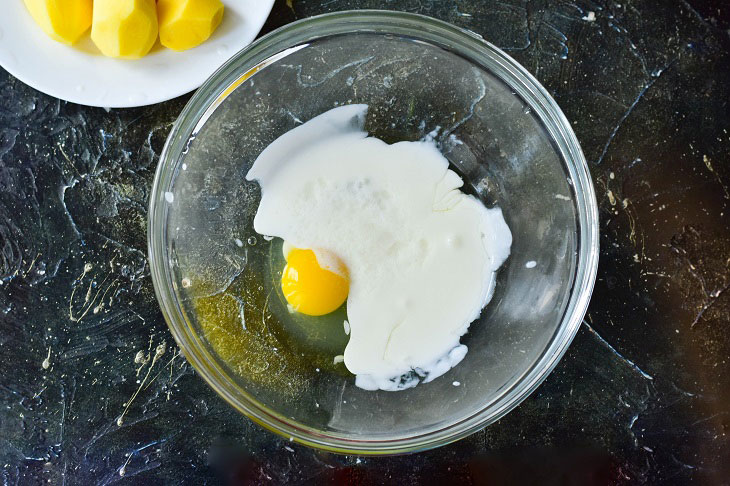 2. Pour in the melted butter and vegetable oil.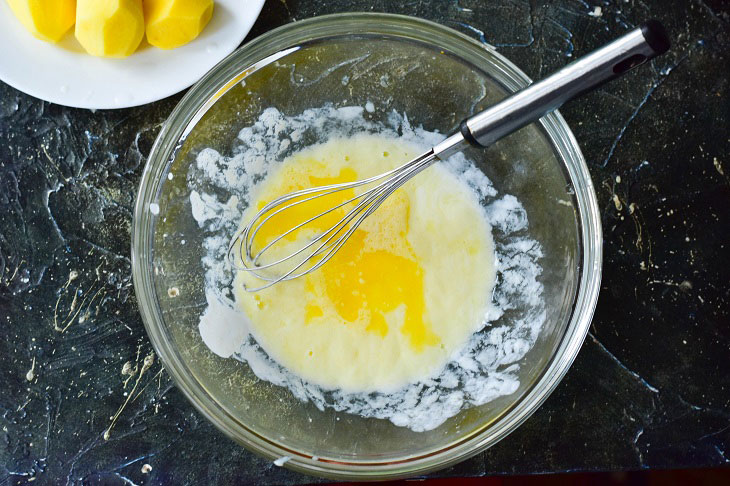 3. Then add flour, which is pre-mixed with baking powder.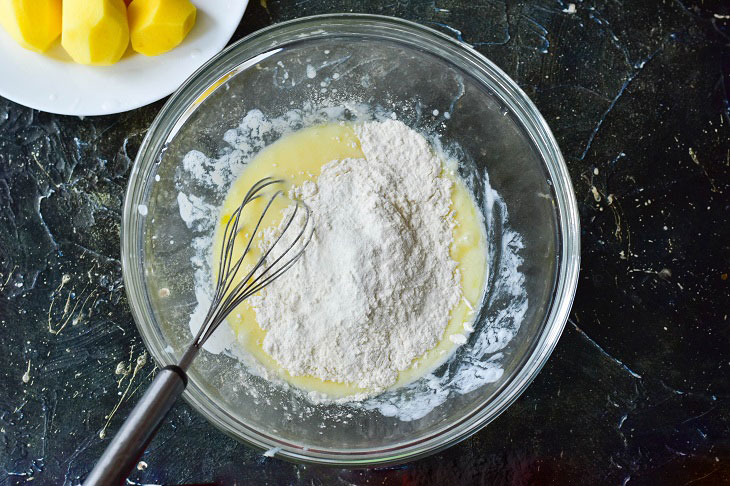 4. Knead the dough. It should come out smooth and not stick to your hands at all.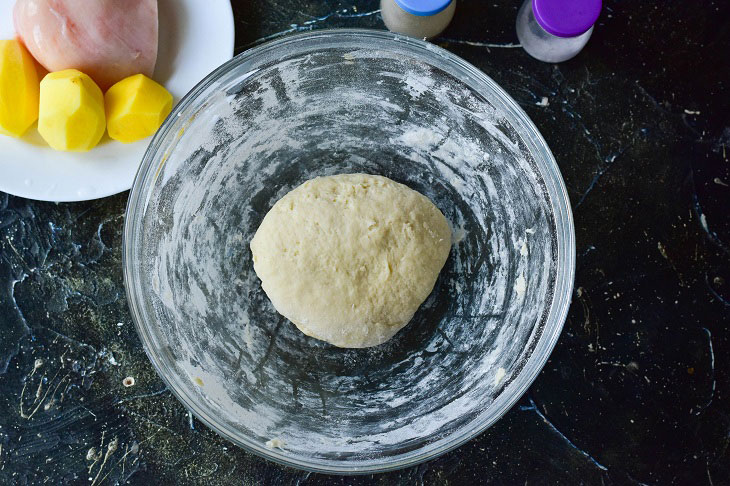 5. Finely chop the chicken fillet and peeled potatoes.
If you wish, then you can grate the potatoes.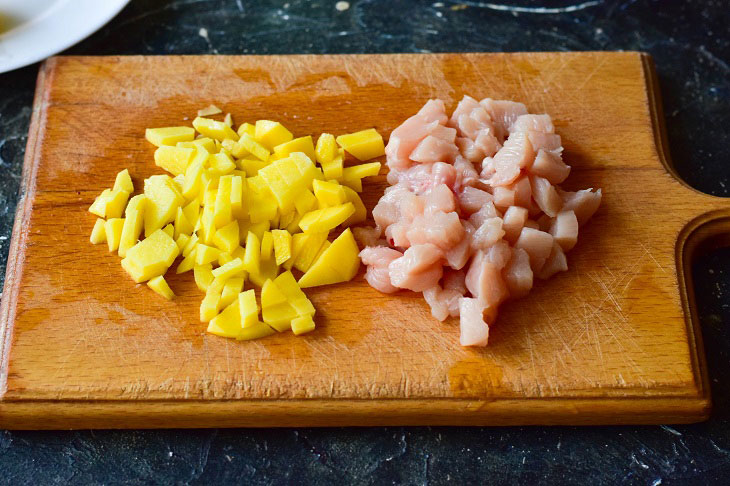 6. Put the prepared filling on the dough, which is pre-rolled with a rolling pin into a rectangular layer.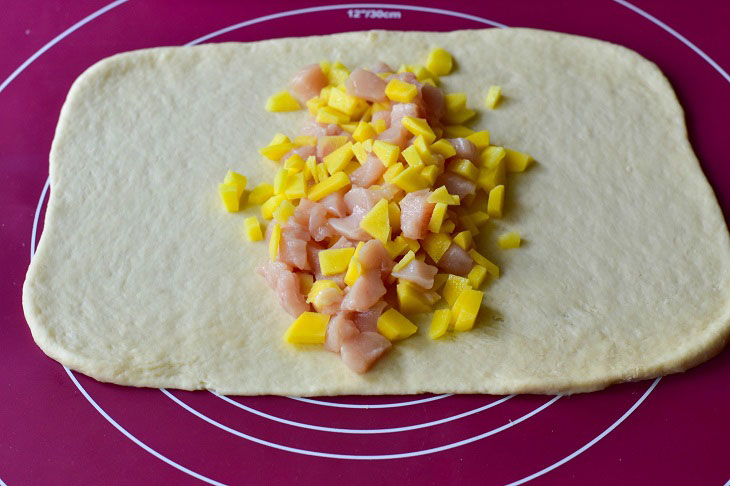 7. Salt and pepper the filling.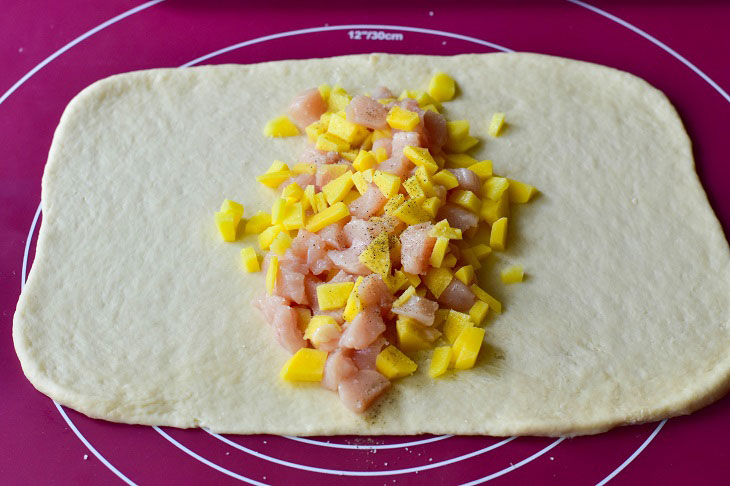 8. Now tuck one edge, as if on a filling. Cut the second into strips and twist into flagella. Put them on top of the tucked edge.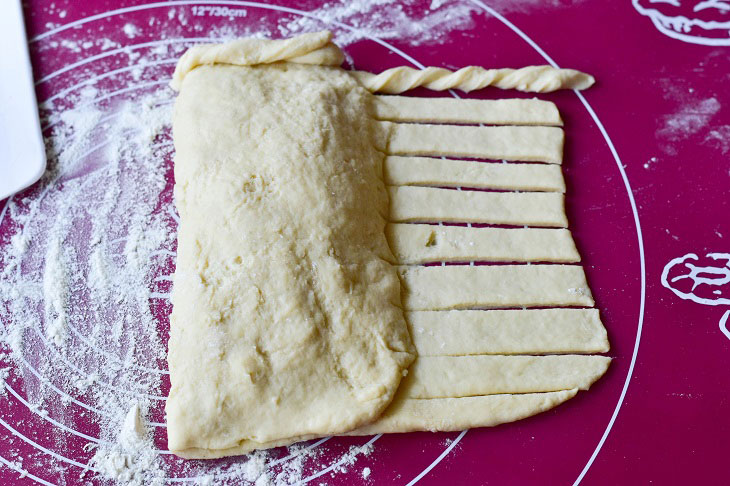 9. Transfer the cake to a baking sheet. Brush it with egg yolk from the second remaining egg.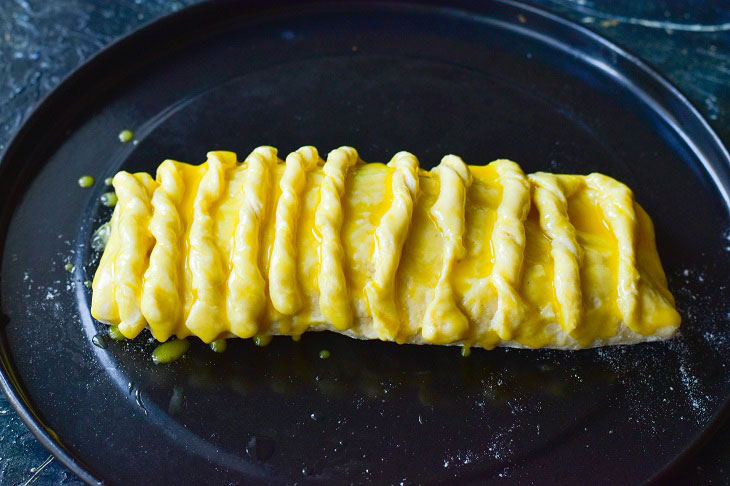 10. Send the cake to the oven preheated to 190 degrees for 30 minutes.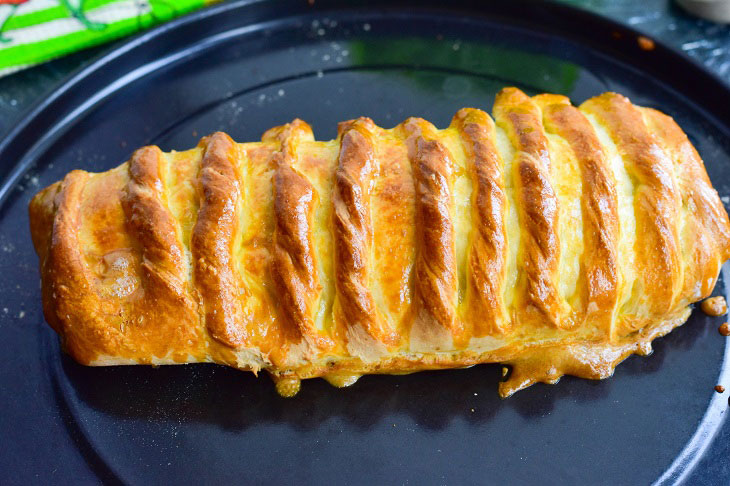 Here is such a twisted pie with chicken and potatoes turned out! When it cools down a bit, you can safely cut it into pieces and serve them to the table.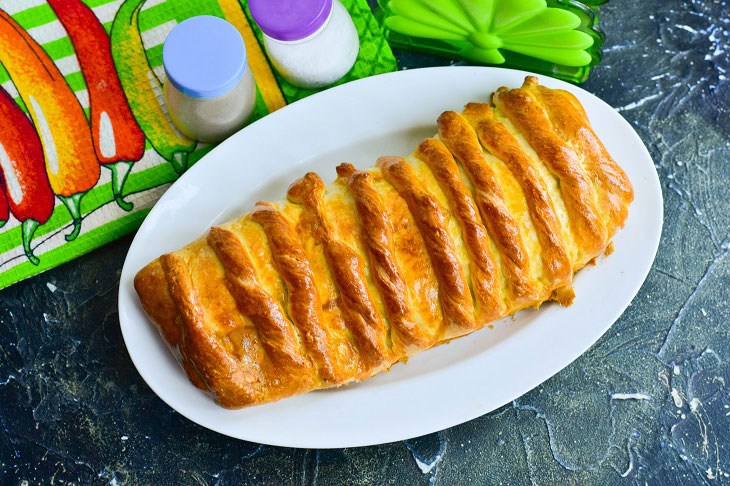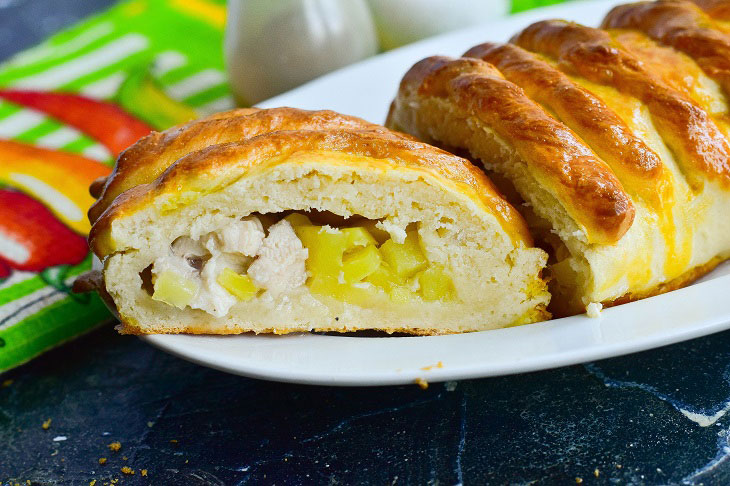 Bon appetit!