Pork krucheniki are just an indispensable snack that can be easily made as a treat on the festive table. They are combined with any side dishes, salads, and their most important advantage is that they can be served as an independent snack just like that.
When choosing meat in a store, it is better to purchase pork tenderloin. So, the finished meat will definitely turn out tender and very tasty. If it is on sale, for some reason it is not, then it is worth taking the neck. It is advisable to boil rice in advance, so as not to waste time on this procedure later. But this is all individual and optional. In general, while you cut, beat off the meat, the cereal will definitely have time to cook. When choosing mushrooms for the filling, it is best to purchase champignons. Of course, if you have fresh forest mushrooms, then definitely use them. They taste much better than the purchased ones and their aroma is simply indescribable.
Ingredients:
Pork tenderloin – 300 g.
Mushrooms (champignons or any fresh forest mushrooms) – 100-150 g.
Salt, pepper – 2-3 pinches each.
Onion – 1 pc.
Sweet pepper (normal bell pepper is also suitable) – 0.5 pcs.
Vegetable oil (lard can be used) – 50 ml.
Rice (round or long) – 2-3 tbsp. l.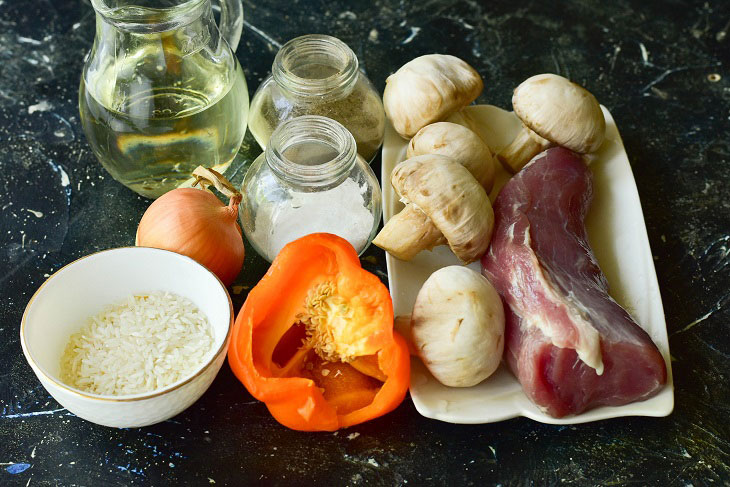 How to cook:
1. Cut the mushrooms into medium pieces.
If you use forest mushrooms, then be sure to clean them.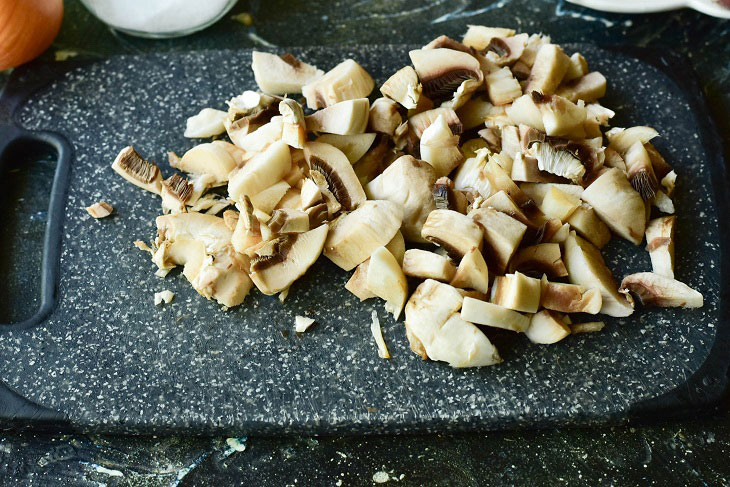 2. Chop the onion and sweet pepper.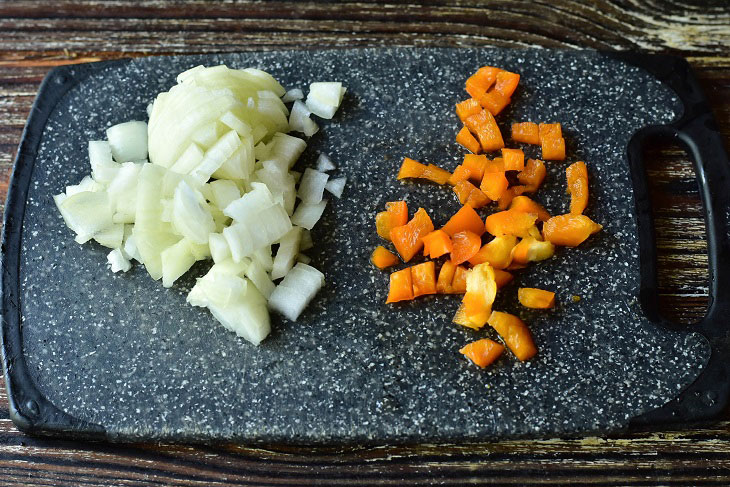 3. Put the prepared vegetables in the pan, pour in the same vegetable oil.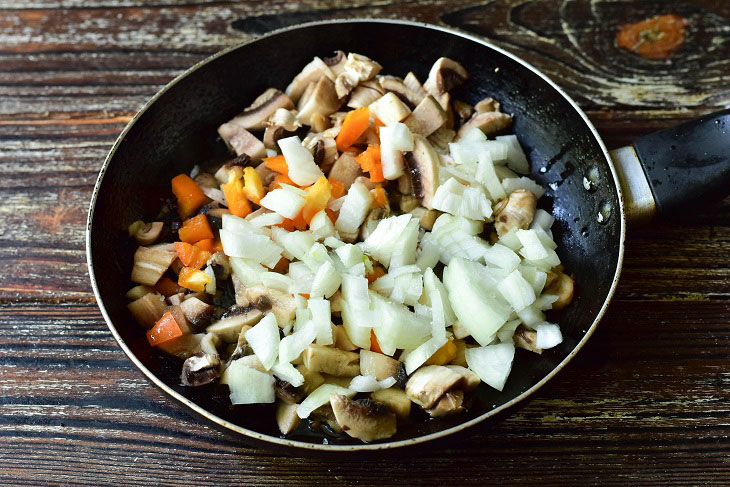 4. Saute everything together until the vegetables are cooked through. Don't forget to salt and pepper them.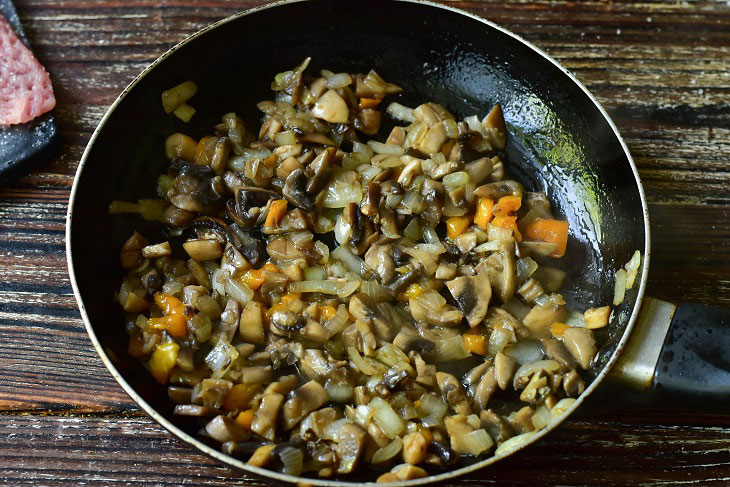 5. Boil the rice until tender, rinse it by putting it in a colander for convenience.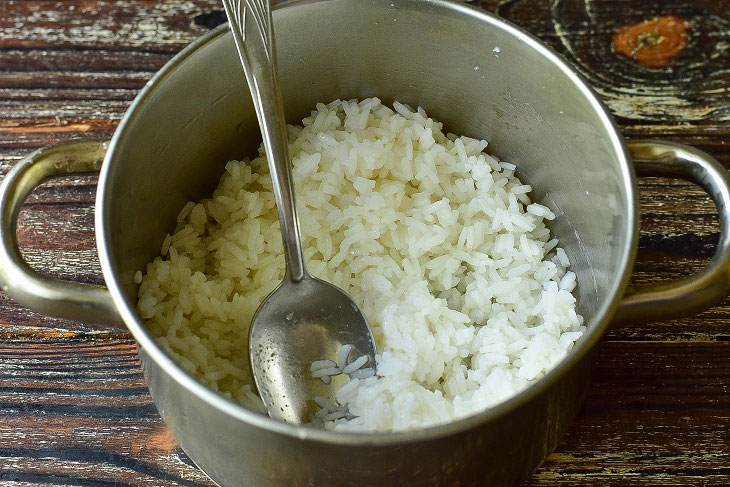 6. Now send it to the fried vegetables and mix. The filling is ready.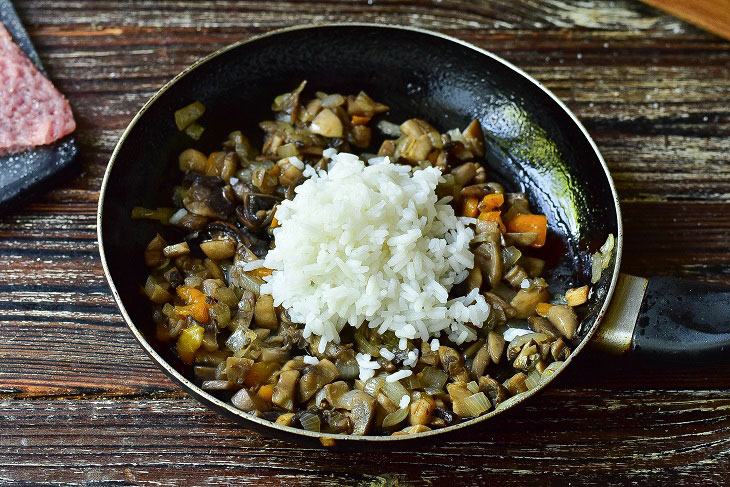 7. Cut the meat.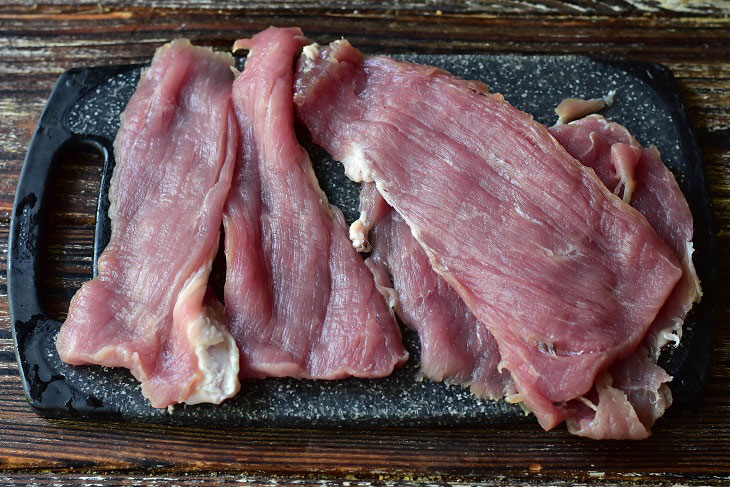 8. Beat each piece. Salt and pepper it.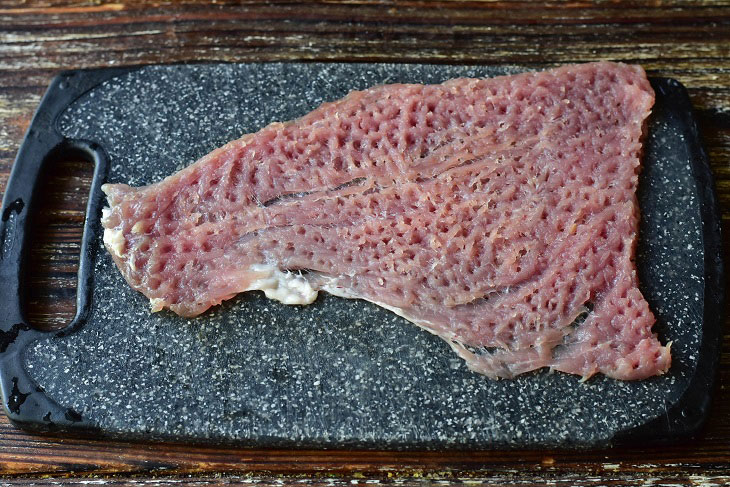 9. Now put a little prepared stuffing on one edge of the meat.
10. Roll the meat into a roll. You can fasten it with a toothpick.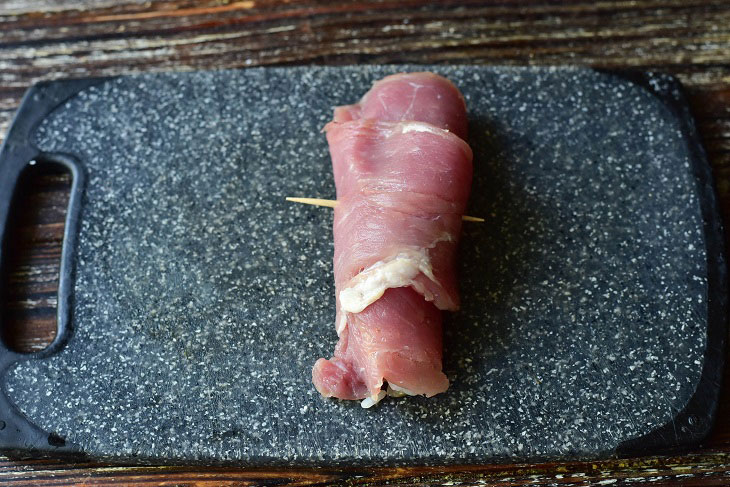 11. Lay the rolls on the pan.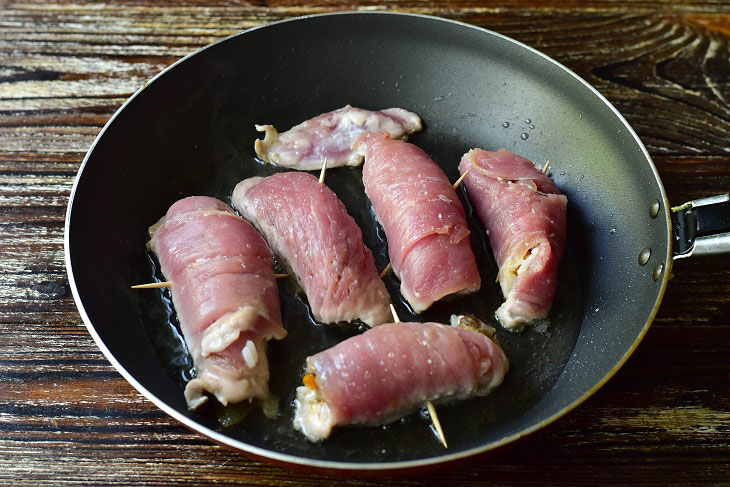 12. Fry them on both sides over high heat.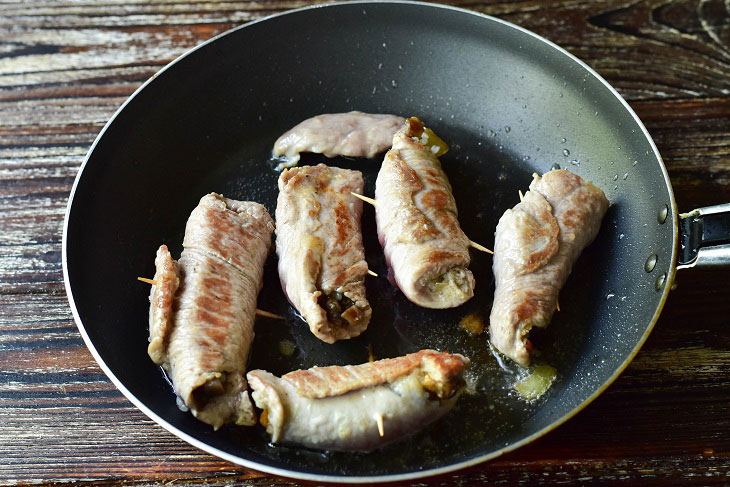 13. Now put them on a baking sheet and send them to the oven, preheated to 190 degrees. Bake the rolls until fully cooked.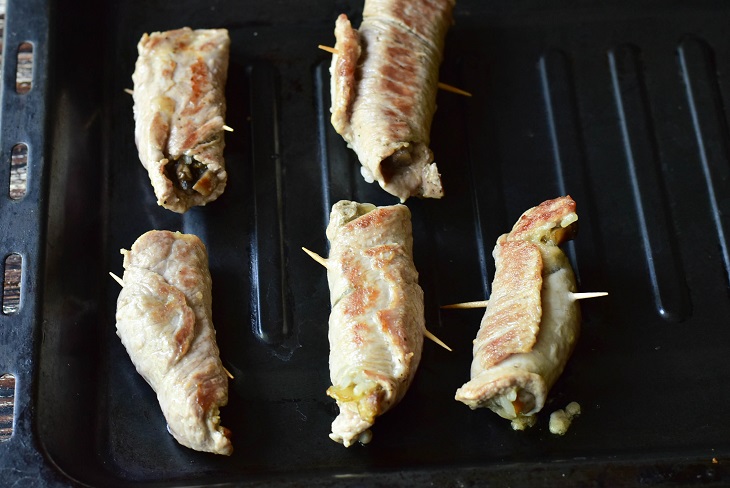 These are the original meat rolls!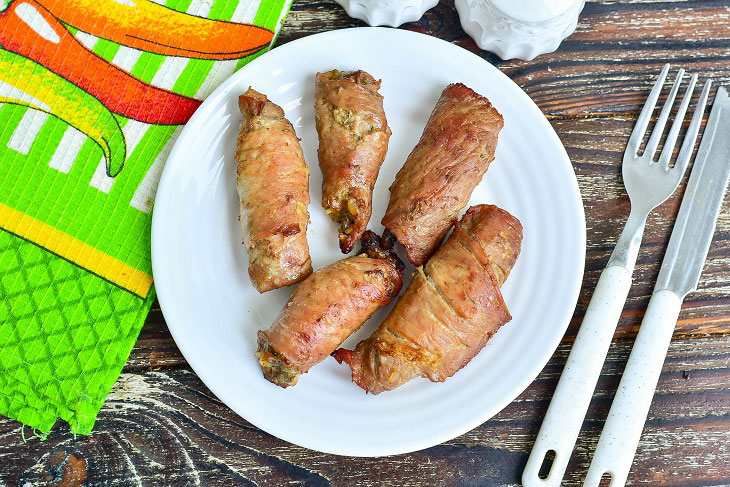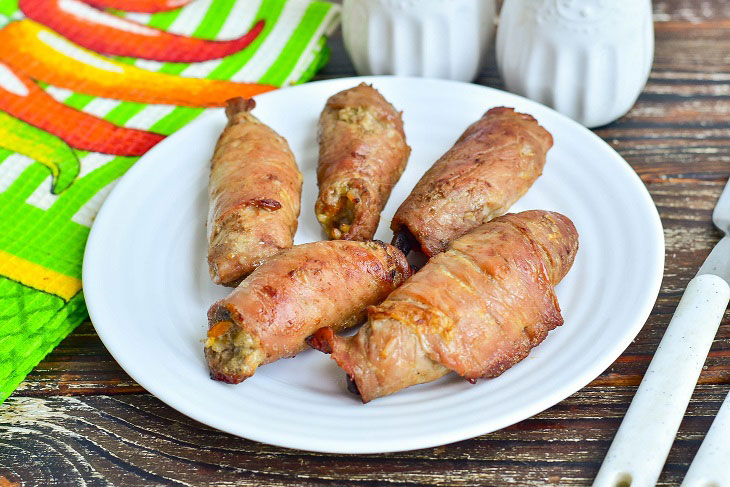 Bon appetit!