Potato boats with minced meat is a two-in-one meat dish with a side dish. Potatoes go well with minced meat – it will be tasty and satisfying. The recipe can be repeated by a novice cook and every housewife. Bake potato boats in the oven – the minced meat will be completely cooked and make the potatoes more fragrant and juicy. Serve this dish with fresh vegetables or herbs for an excellent lunch or dinner. The result will please you and your family.
Ingredients:
Potatoes – 300 g.
Minced meat – 200 g.
Onion – 50 g.
Mayonnaise – 50 g.
Vegetable oil – 1 tbsp. l.
Salt, black pepper – to taste.
Any greens – for serving.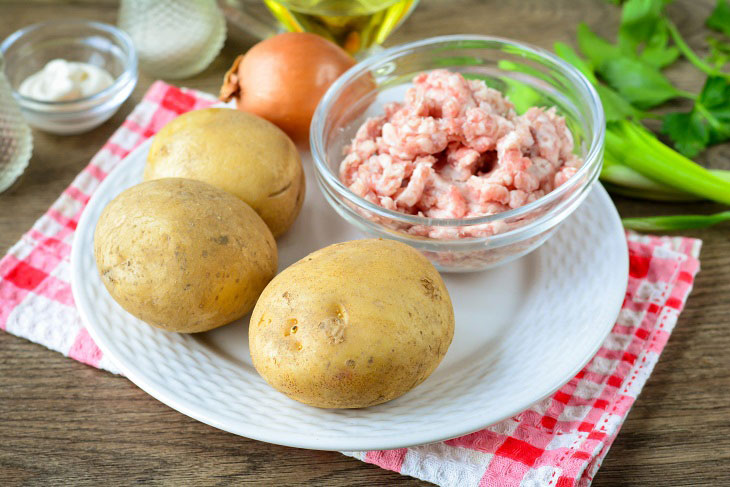 How to cook:
1. Peel the onion, rinse under cold water, then cut into small cubes – you will need it for the filling.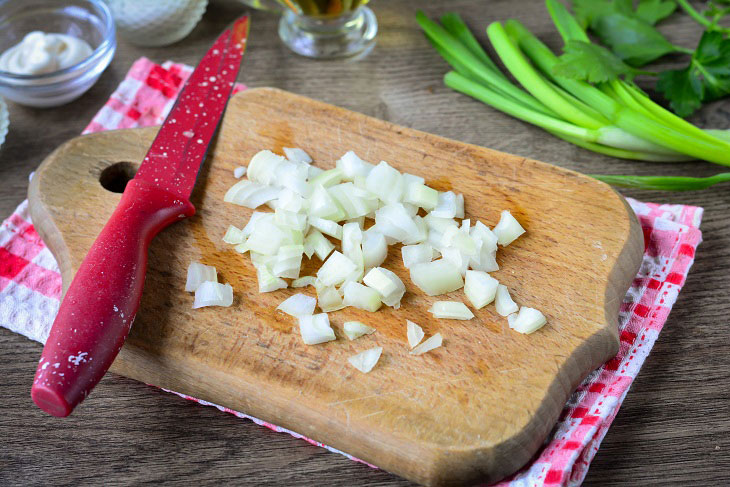 2. Mix minced meat with chopped onion, add salt and black pepper to taste. Use any minced meat – beef or pork and beef.
Cook minced meat yourself or buy a ready-made product in the store.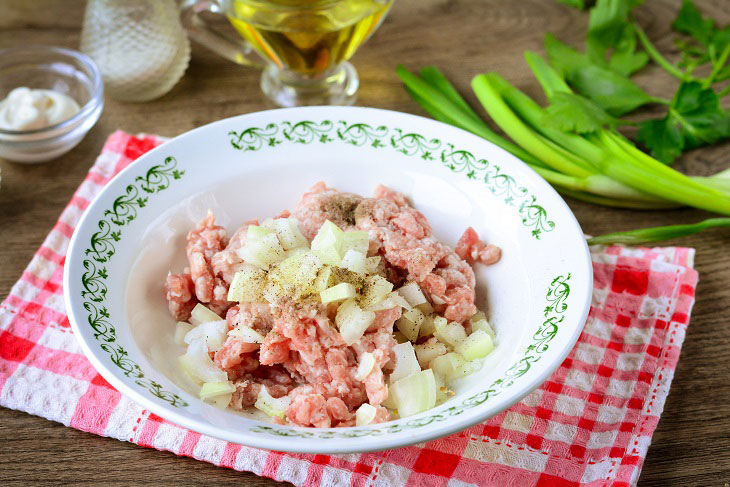 3. Mix the minced meat well, the filling is ready.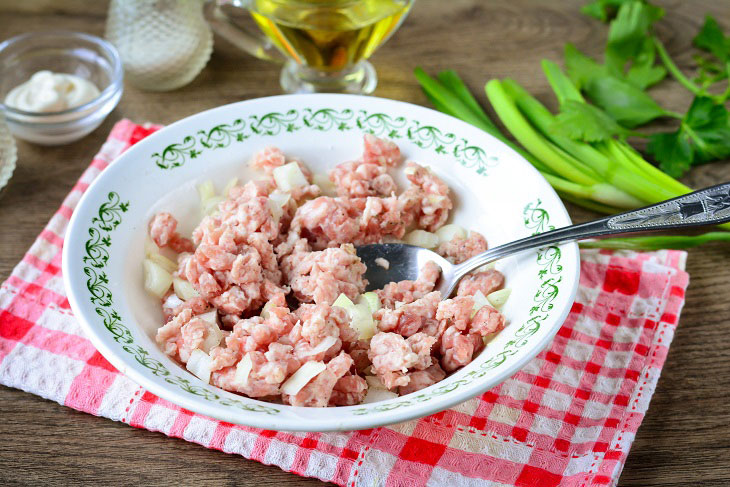 4. Peel large or medium-sized potatoes, cut each exactly in half.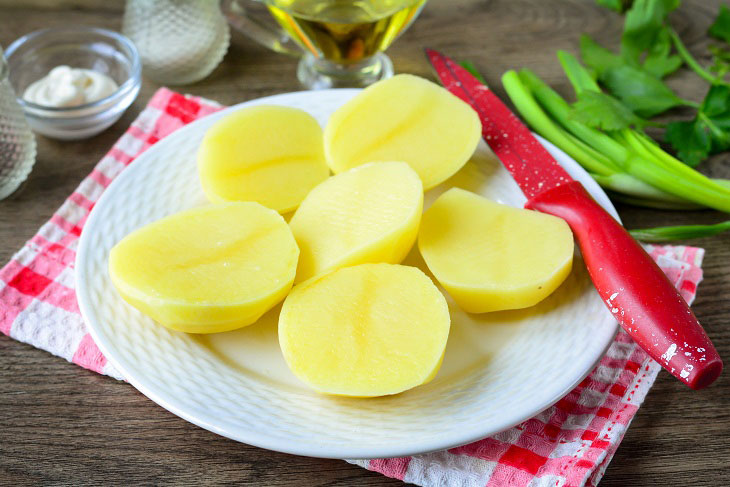 5. Use a sharp-tipped teaspoon or coffee spoon to scoop out the inside of the potato to form boats. Salt each boat a little.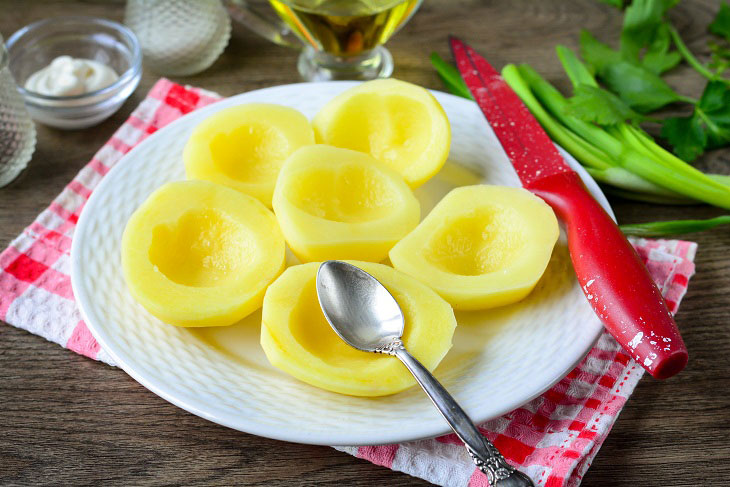 6. Fill potato boats with stuffing – minced meat. Lay out the filling with a slide, as after baking it will decrease slightly in volume.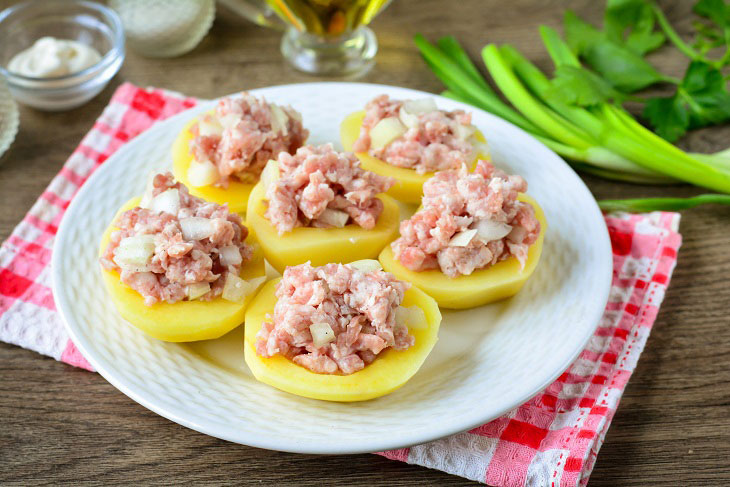 7. Lubricate the baking dish with oil, lay out the prepared boats.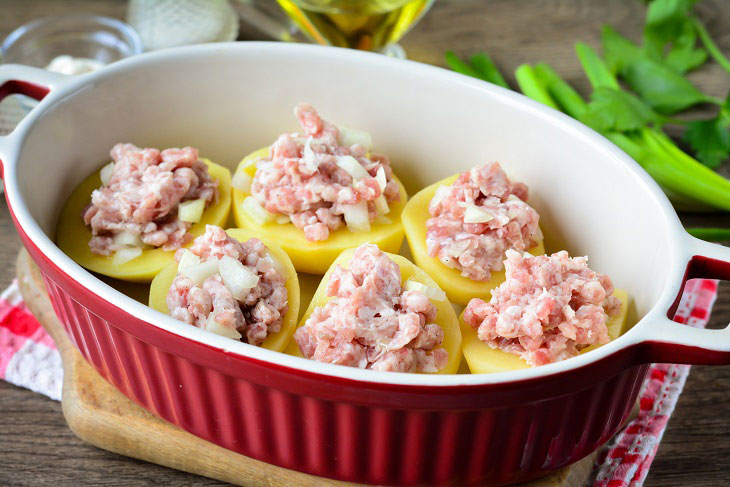 8. Pour the boats with mayonnaise and send the dish to bake in the oven.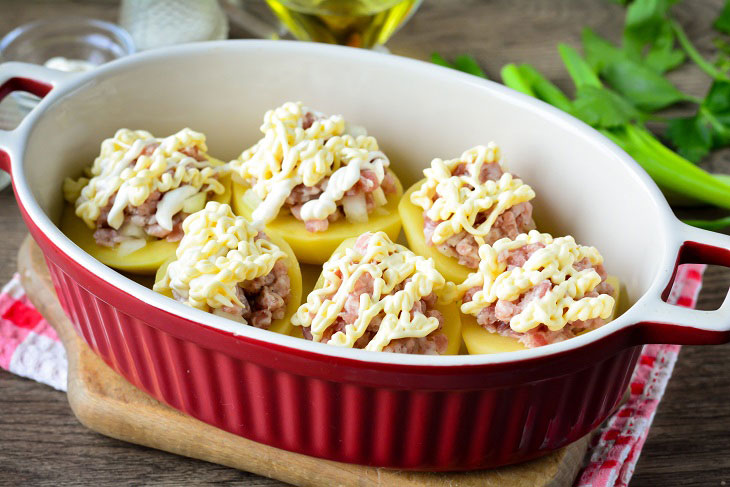 9. Bake potatoes with minced meat in the oven for about 40-45 minutes at 180-190C to brown. Potato boats will become soft, and the filling will be fully cooked.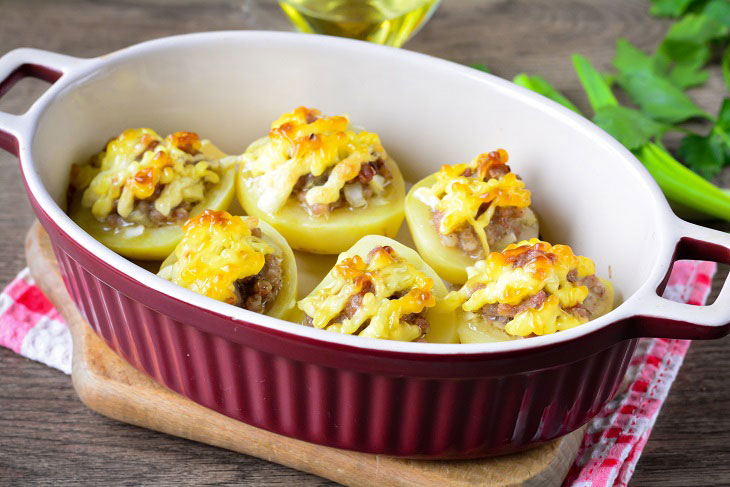 Serve the dish immediately while they are hot. Add finely chopped herbs to taste and you're d1. If desired, add any sauce – ketchup or mustard.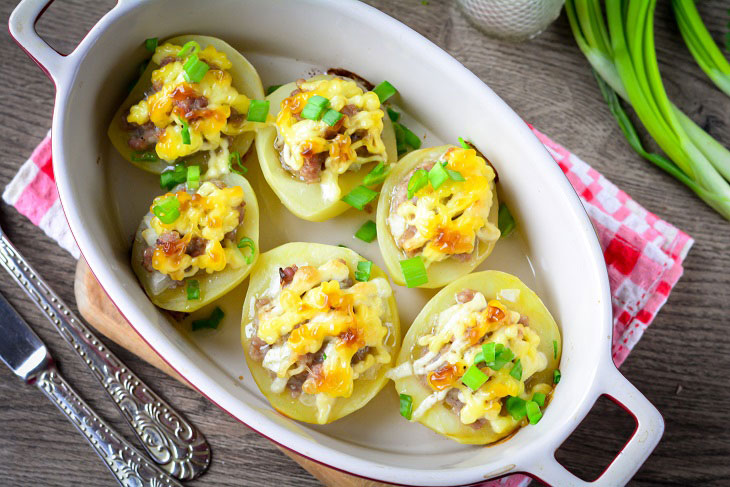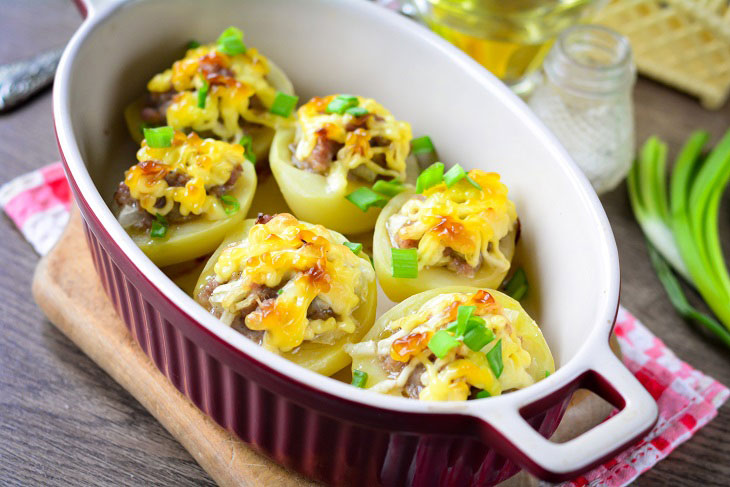 Bon appetit!