Ukrainian potato casserole is a very satisfying dish that can be made on the festive table. To prepare this kind of casserole, you can use chicken breast or pork. If you want to make the dish less high-calorie, then you need to use beef or rabbit. Potatoes need to be purchased one that is suitable for mashing.
The casserole must be served hot. There is no need to prepare anything extra for it. However, it goes well with any fresh or canned vegetables.
Ingredients:
Potatoes – 5 pcs.
Quality hard cheese – 100 g.
Onion – 1 pc.
Chicken fillet – 200 g.
Butter – 30 g.
Flour – 1 tbsp. l.
Milk – 70 ml.
Salt – 1 tsp
Ground pepper – 0.5 tsp.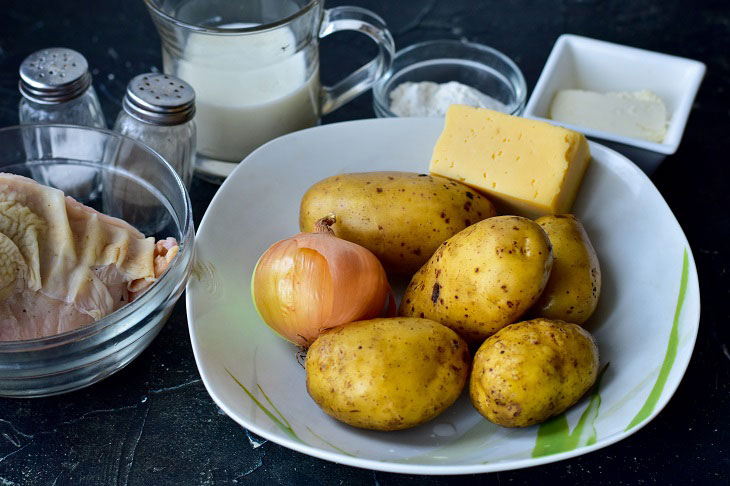 Cooking:
1. Wash the chicken fillet and twist it in a meat grinder or in a blender.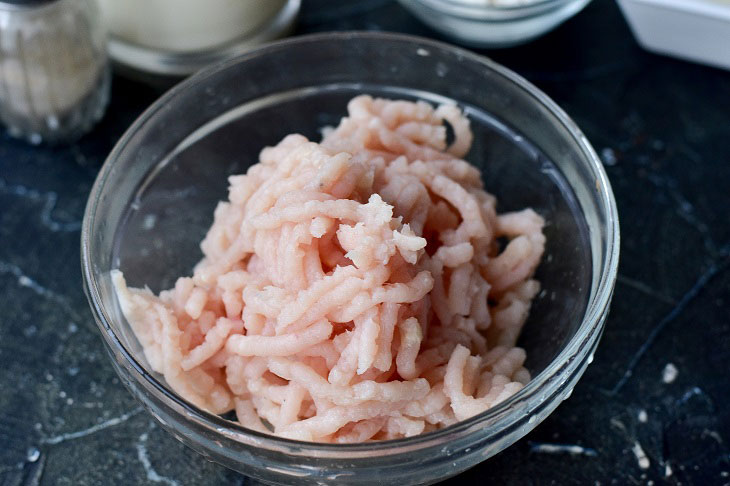 2. Peel the onion and cut it into cubes.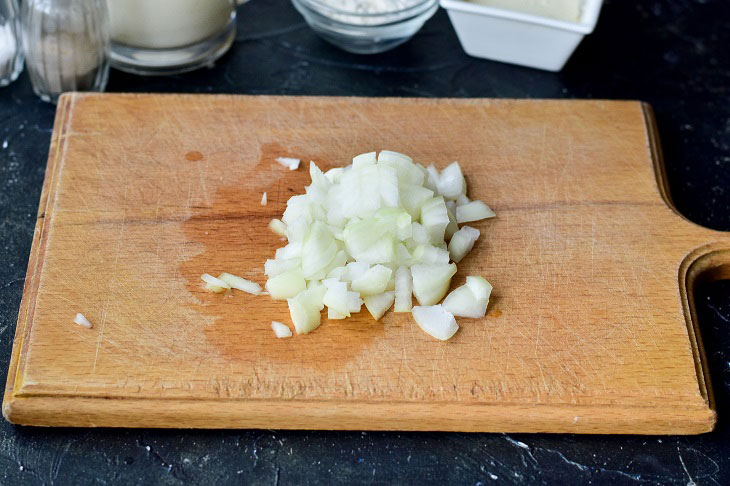 3. Peel potatoes with a sharp knife. Cut it into several pieces. This is necessary so that it cooks faster. Pour it with warm water, put on fire. When the water boils, reduce the heat and cook the vegetable for 20 minutes. Then drain the water.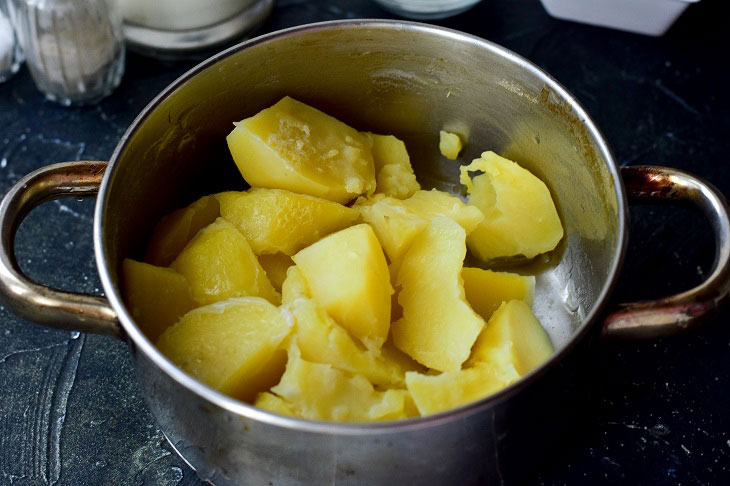 4. Add salt, crush potatoes well.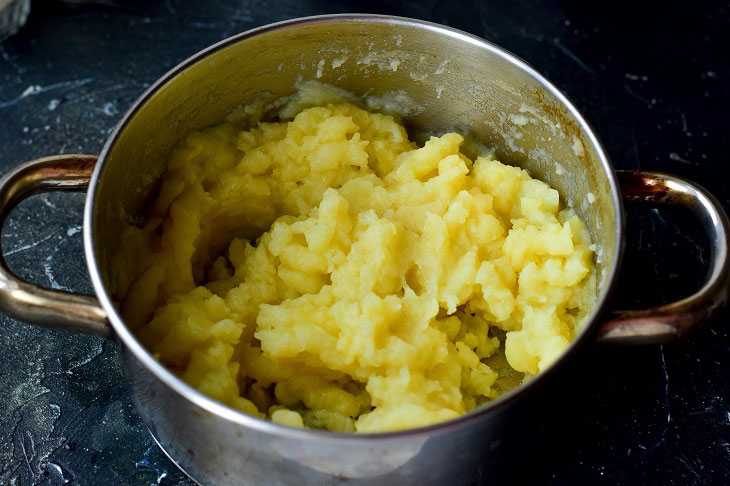 5. Put onions with minced meat in a pan. Fry everything together, pouring literally 50 ml of water.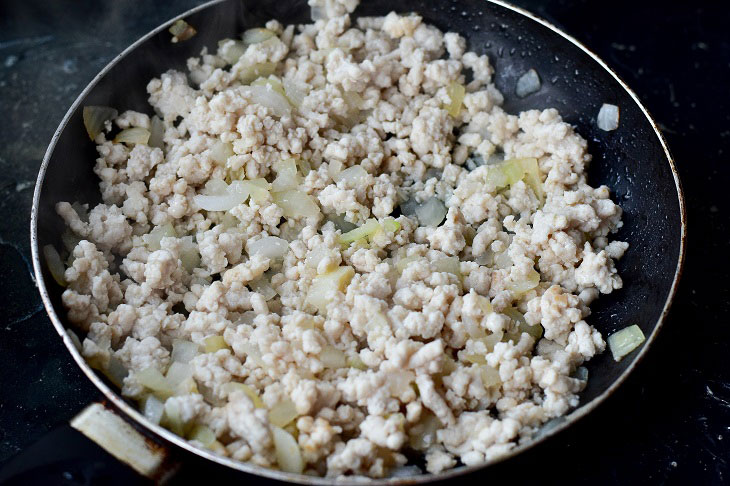 6. Pour milk into another pan, put butter, add flour.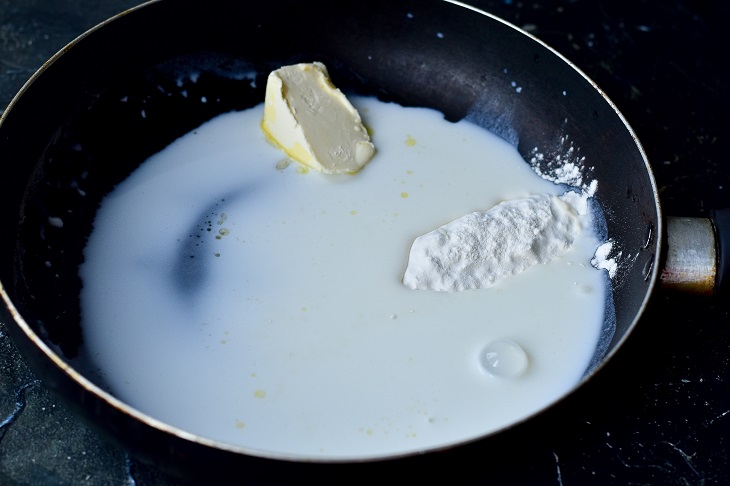 7. Put on fire and cook the sauce with constant stirring.
There should be no lumps.
Then add ground pepper. Mix.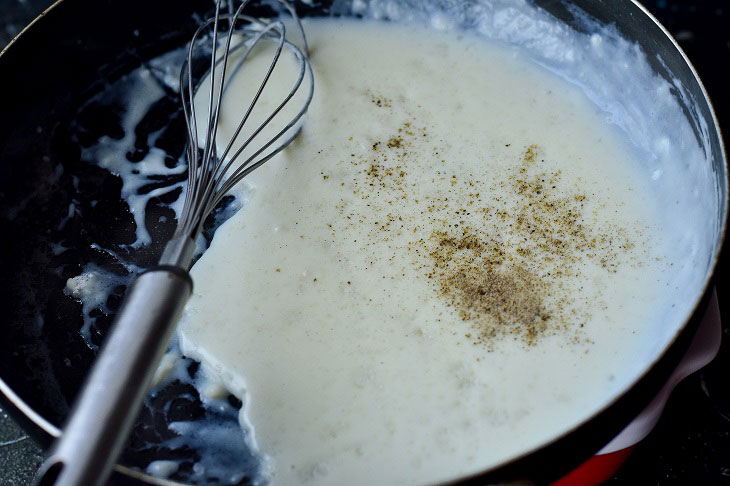 8. Now add the sauce to the meat with onions, mix.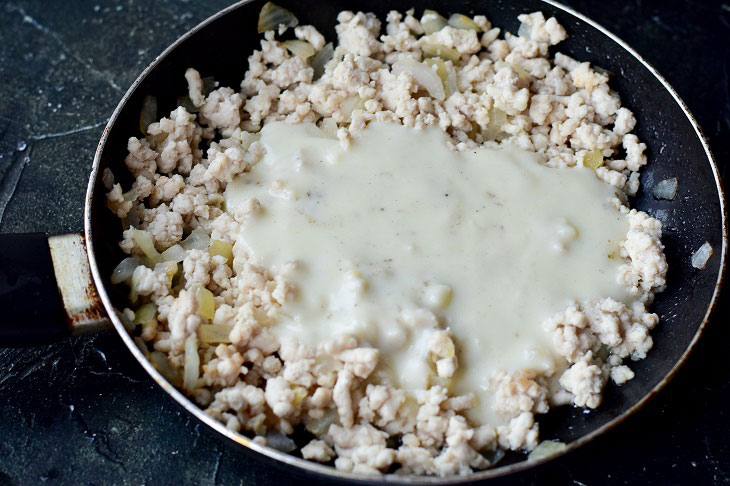 9. Put most of the mashed potatoes into the mold.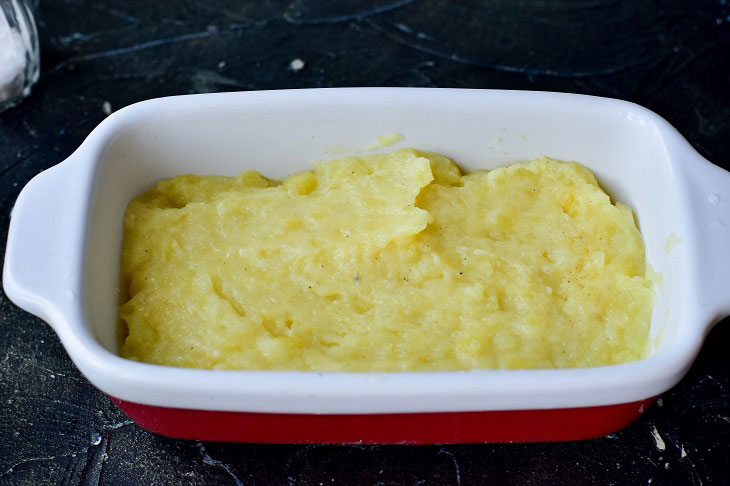 10. Put the meat filling on top.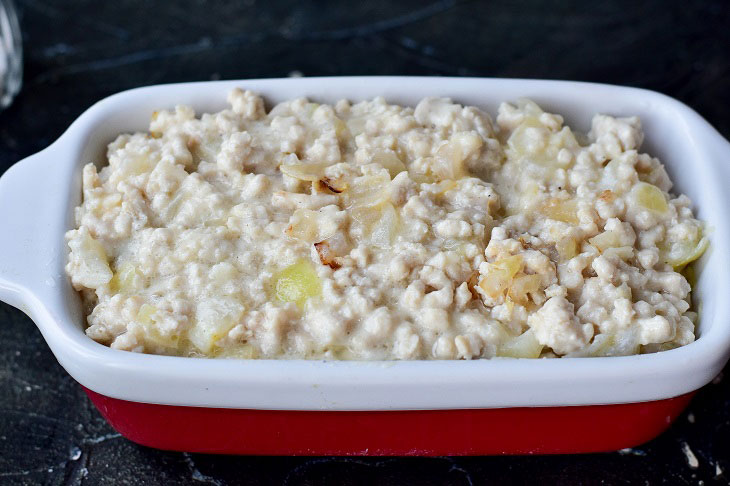 11. Then the remaining potatoes.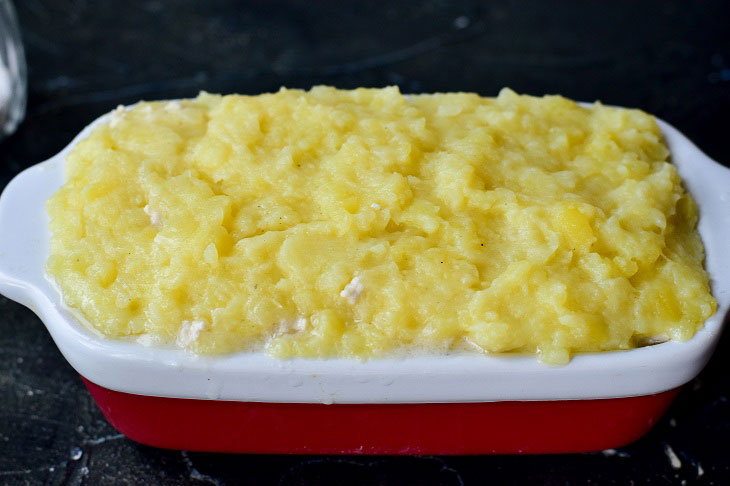 12. Put hard cheese on top, which must first be grated on a coarse grater.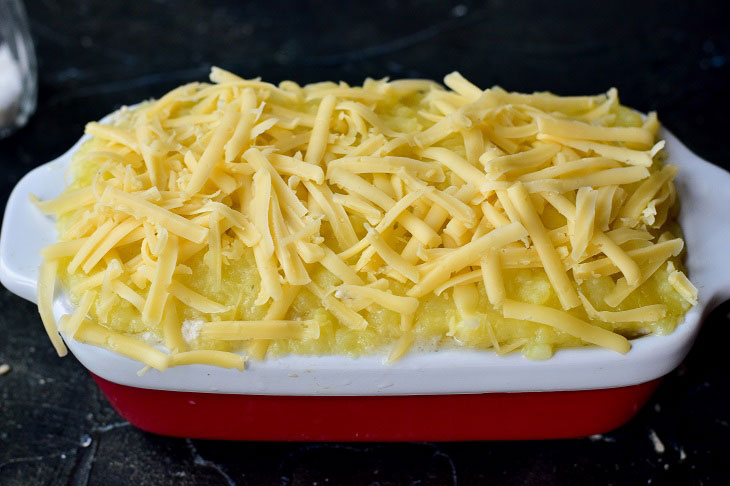 13. Send the casserole to the oven preheated to 190 degrees for 20-25 minutes.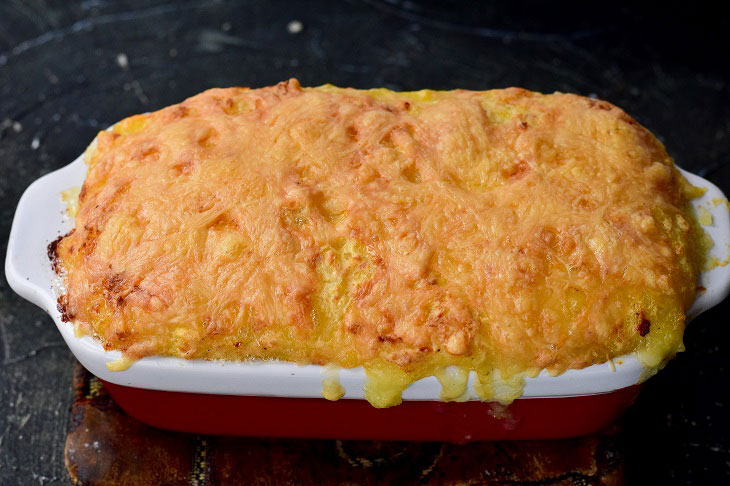 After that, decorate it with herbs and serve!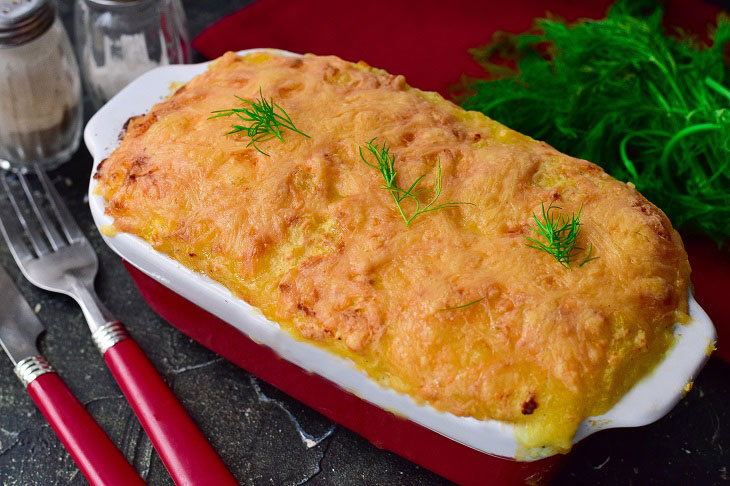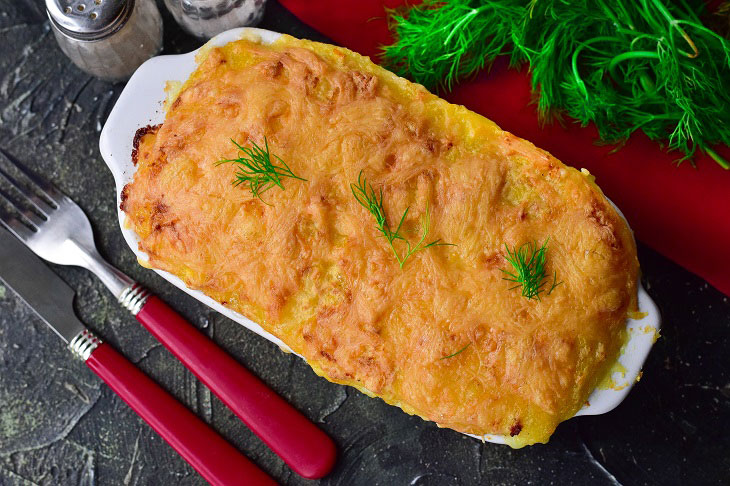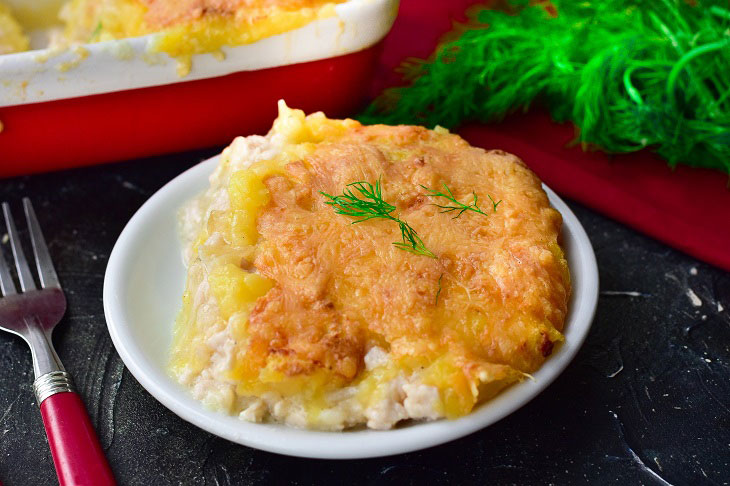 Enjoy your meal!