Potato salad with pickled mushrooms is both tasty and satisfying enough. Any pickled mushrooms will do. If you are the happy owner of a jar of canned butter, collected and prepared with your own hands, of course, use them. Mushrooms or mushrooms from store shelves are also suitable.
Ingredients:
Potatoes – 2-3 pcs.
Pickled mushrooms – 70 g.
Chicken eggs – 1.5-2 pcs.
Pickled cucumbers – 1-2 pcs.
Bulb – 1 pc.
Sunflower oil – 2-3 tbsp. l.
Fresh herbs – 3-4 branches.
Salt – 3 pinches.
How to cook:
1. If vegetables and chicken eggs are cooked in advance, then the salad can be prepared in just 10 minutes. Otherwise, send the potatoes "in uniform" to boil, and chicken eggs in a separate bowl. Salt water for eggs. After 15-20 minutes, cool the potatoes, and remove the peel, cut into small cubes.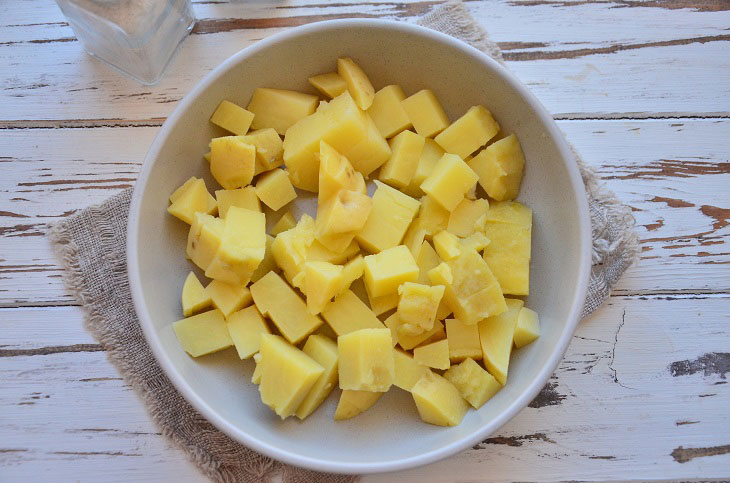 2. Hard-boiled chicken eggs, cool and peel. Cut them similarly into small cubes and pour into a salad bowl.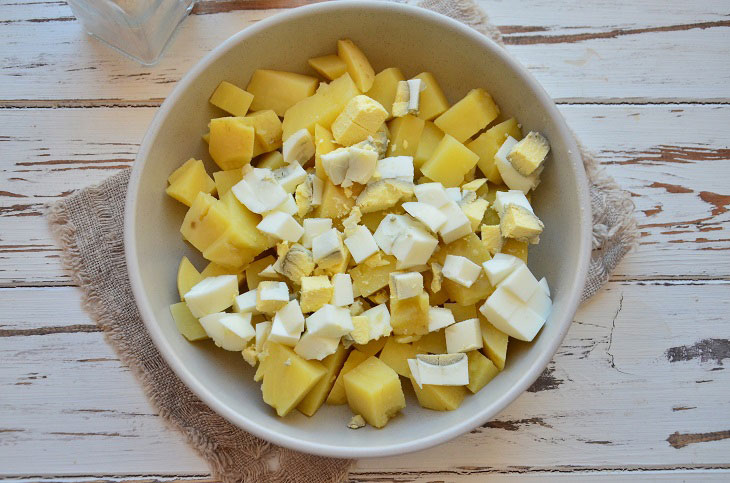 3. Finely chop pickled or pickled cucumbers and transfer to a salad bowl.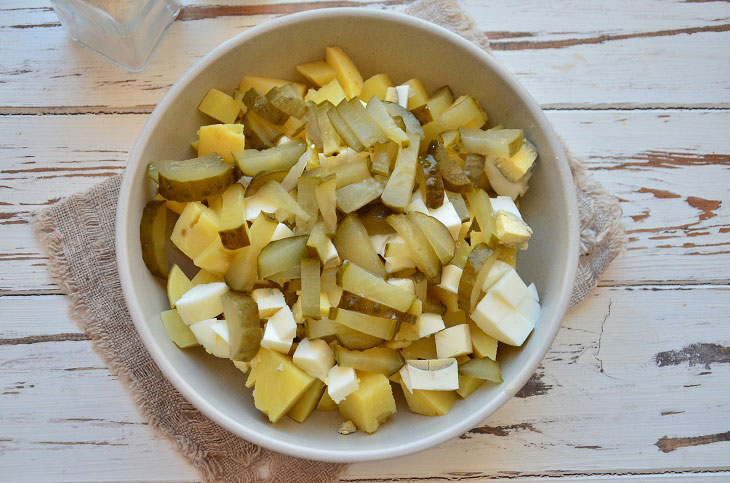 4. Remove the pickled mushrooms from the jar and cut into several pieces. The smallest mushrooms can be left whole. Transfer to a salad bowl.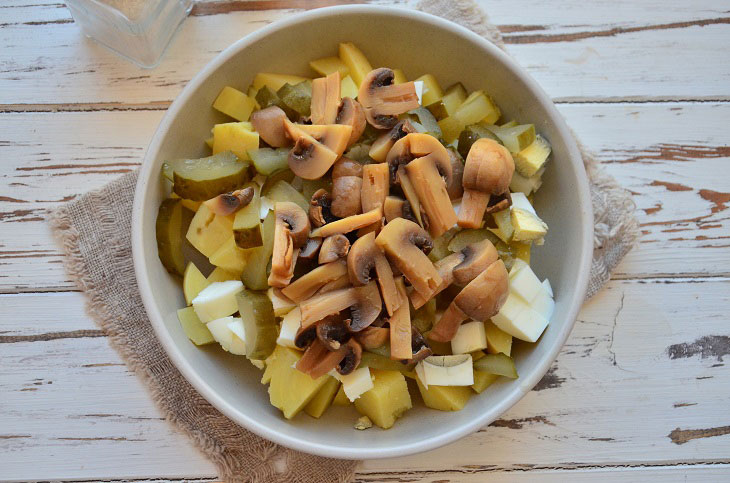 5. Peel a small onion and cut into strips or half rings.
If the onion is too bitter, scald it with boiling water.
Transfer the onion to a container and season the salad with oil, lightly salt.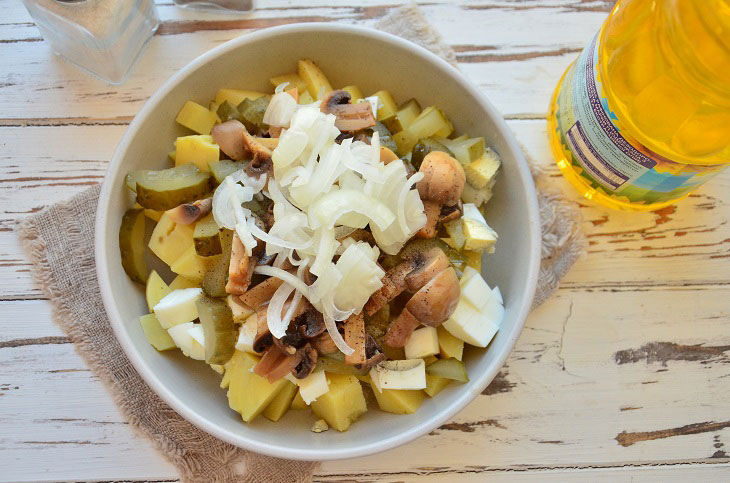 6. Stir the salad, put on a saucer, garnish with fresh herbs. The dish is ready to serve!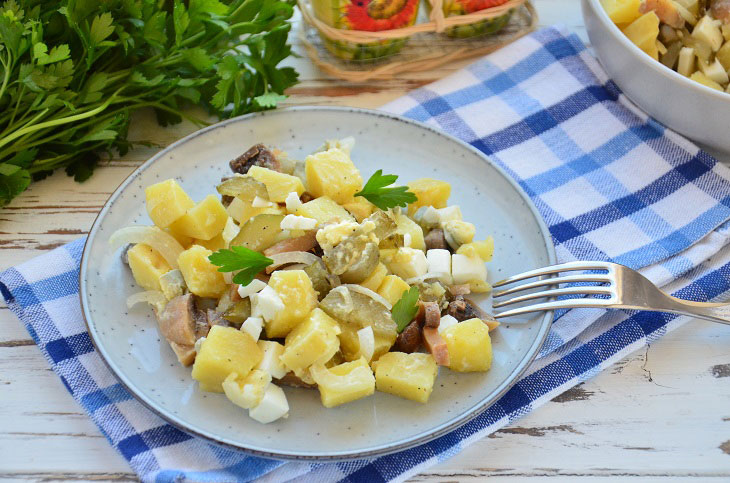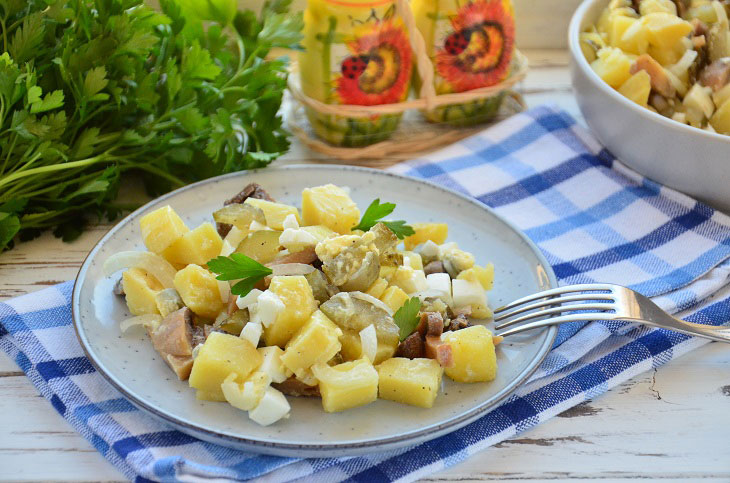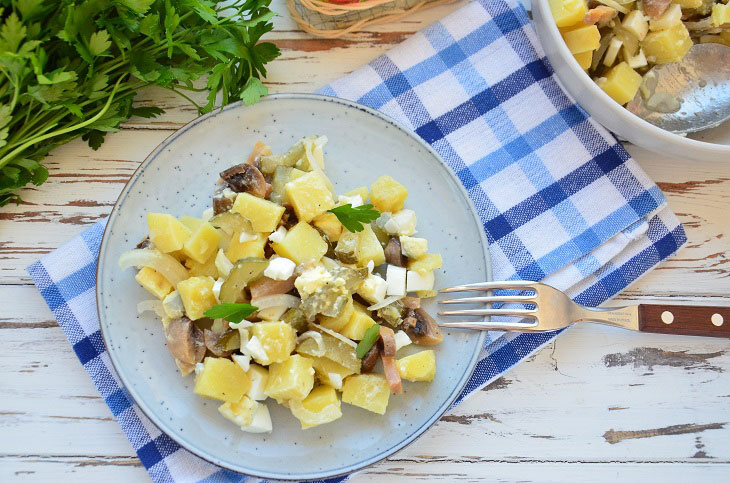 Enjoy your meal!