Salmon salad "Ministerial" is prepared quickly, it can be served not only for any festive event, but also on a weekday, for example, for dinner. You can fill the finished salad with mayonnaise with any percentage of fat or use sour cream for this purpose. Fish for salad should be taken lightly salted, in grocery stores it is most often sold in vacuum-packed 200 grams.
You can, of course, buy fresh whole salmon and pickle the required amount at home, and cook something original and unusual from the rest. Since salmon is a rather oily fish, it should not be added to the salad in large quantities. Well, if it is not on sale, then you can safely replace it with any red fish, for example, pink salmon.
Ingredients:
Lightly salted salmon – 40-50 g.
Pickled cucumber (not sour) – 1 pc.
Boiled chicken eggs – 2 pcs.
Potatoes (medium-sized) – 1 pc.
Mayonnaise – 0.5-1 tbsp. l.
Salt – to taste.
Ground pepper – to taste.
Green onions – to taste.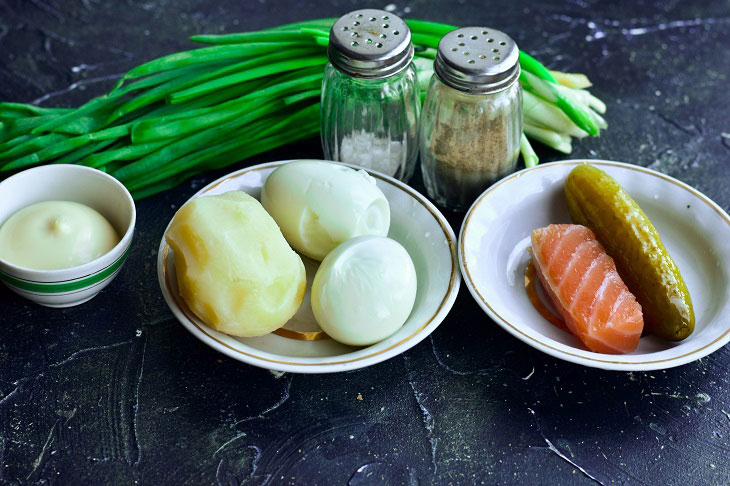 Cooking:
1. Cut lightly salted salmon into small pieces. Cut boiled eggs into cubes.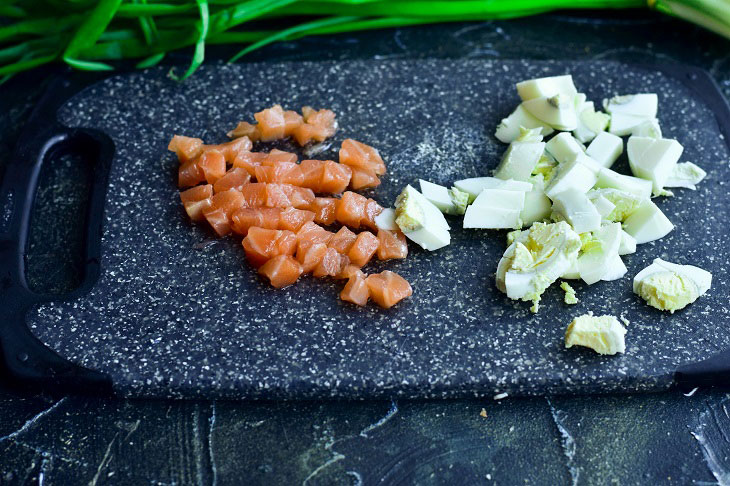 2. Cut the pickled cucumber into small cubes too.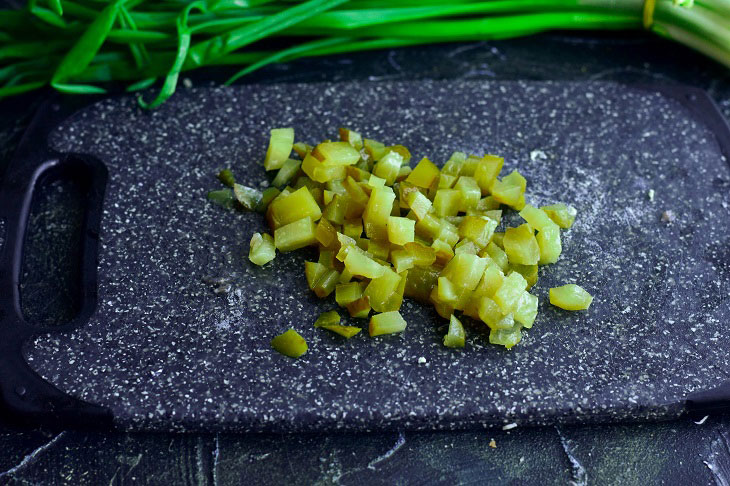 3. Put the potatoes in a saucepan, fill it with warm water, add a little salt. Boil the vegetable for 20 minutes, and then cool and peel it. Cut potatoes into cubes.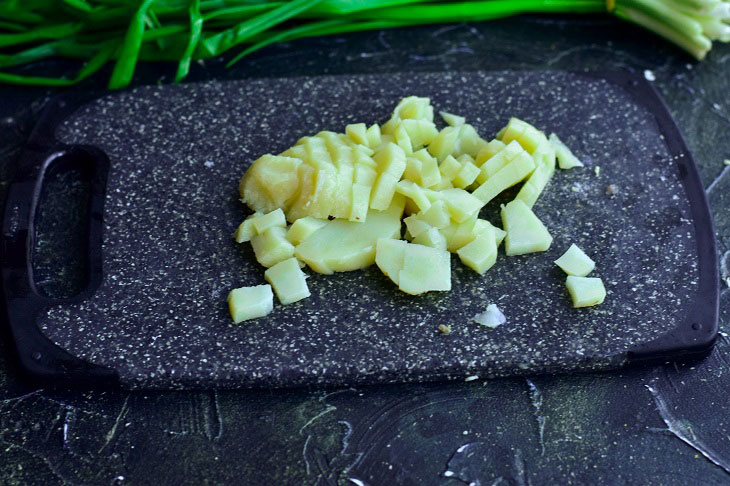 4. Wash green onions, chop finely.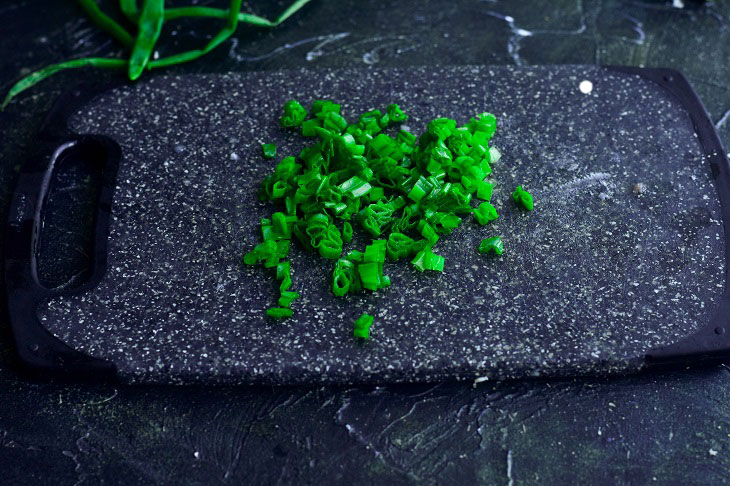 5. Put all the chopped foods in a bowl.
6. Add mayonnaise or sour cream, then salt and ground pepper.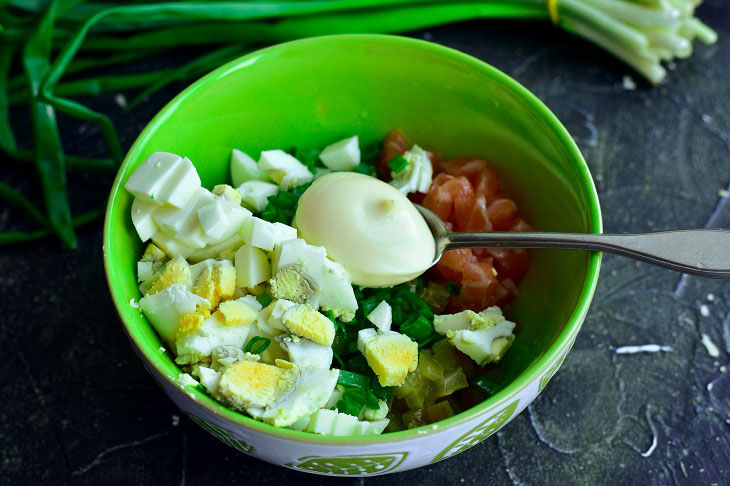 7. Mix all the ingredients very well with a spoon.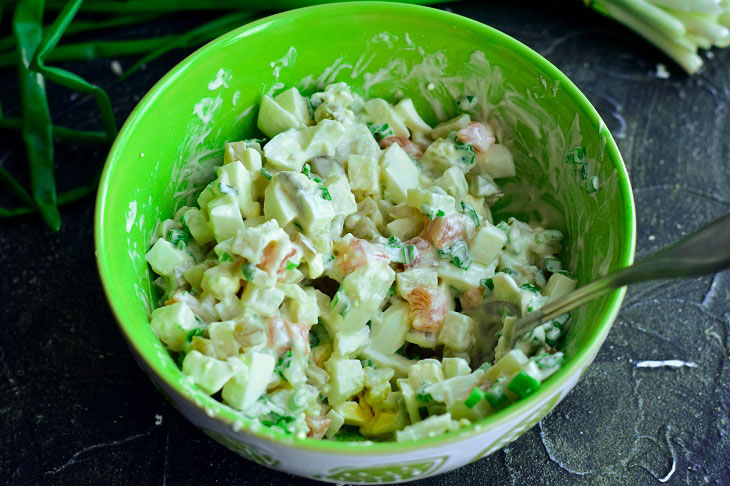 8. Lay out a salad on a beautiful and brightly colored flat dish. Garnish with green onions on top.
Here is a salad with salmon "Ministerial" came out!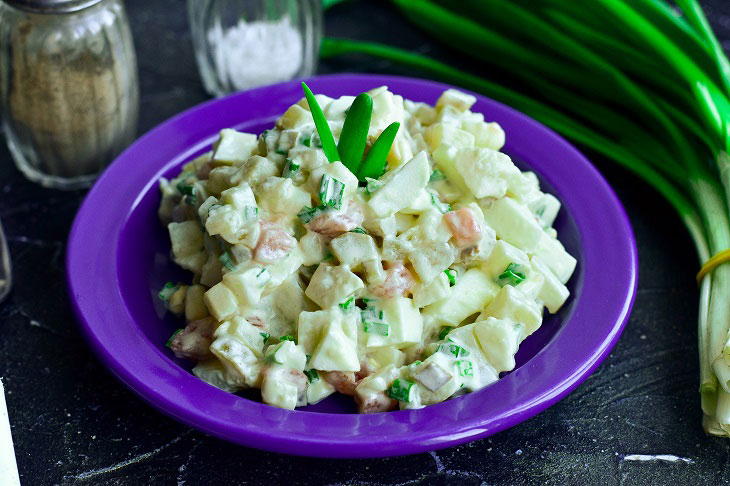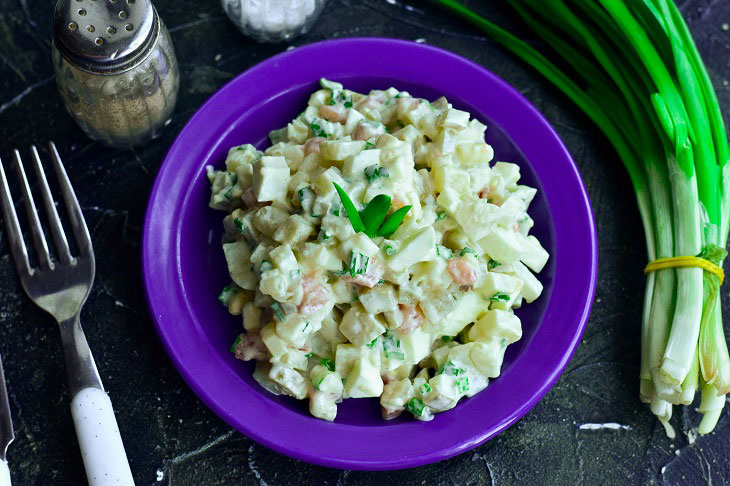 Enjoy your meal!