Potatoes in a jar in the oven is a dish that can be cooked in minutes. It always turns out to be very successful. You can bake vegetables without anything, or you can add meat to them. Thus, the dish will come out even more satisfying and tasty. To prepare this yummy, you should definitely use the kind of potato that is suitable for baking.
There are several important points when cooking this kind of potato. A jar of vegetables should be placed in a cold oven, and then turn it on. Then, after turning it off, you should wait 15-20 minutes and only then open the oven door and take out a glass jar with the finished dish. Well, and, of course, you need to use potholders in order to get the jar safely for your hands and not get burned.
Ingredients:
Potato – 5-7 pcs.
Salt – to taste.
Ground black pepper – to taste.
Any seasoning for potatoes – to taste.
Bay leaf – 1 pc.
Butter – 50-70 g.
Peppercorns – 3-5 pcs.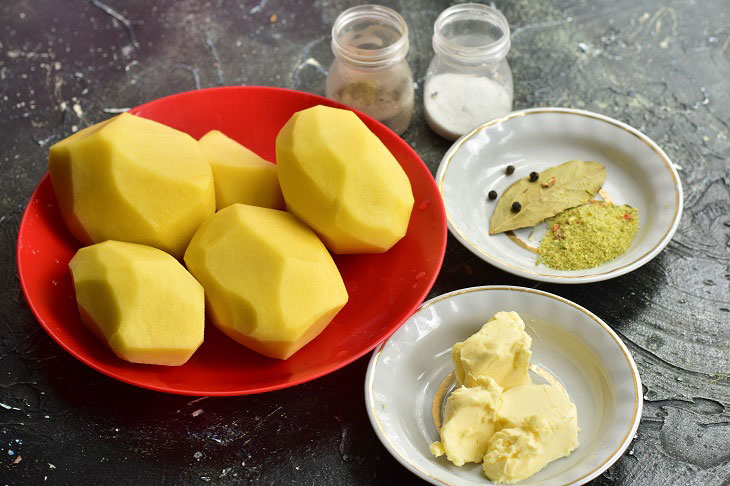 How to cook:
1. Using a special knife, peel the potatoes. Be sure to wash it. After that, cut it into thin slices.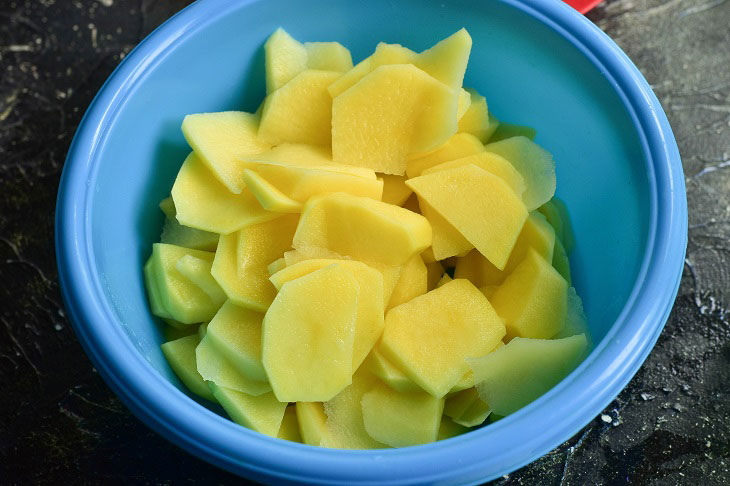 2. Add salt, pepper, seasoning to vegetables. Mix everything very well.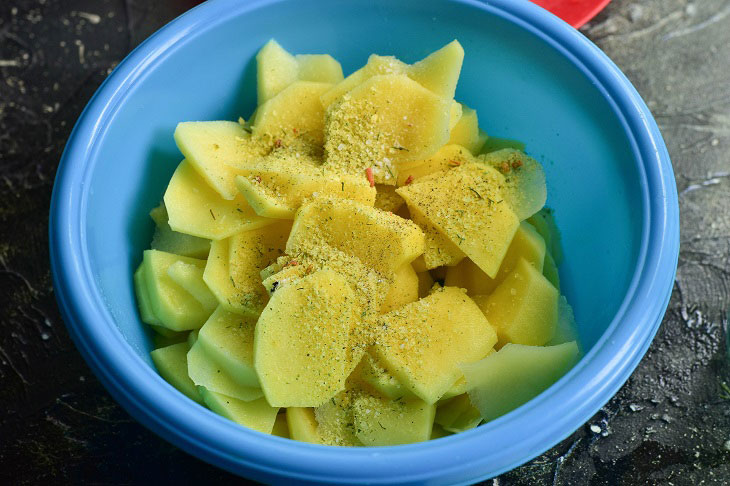 3. Put the potatoes quite tightly in the jar, just don't tamp it on purpose.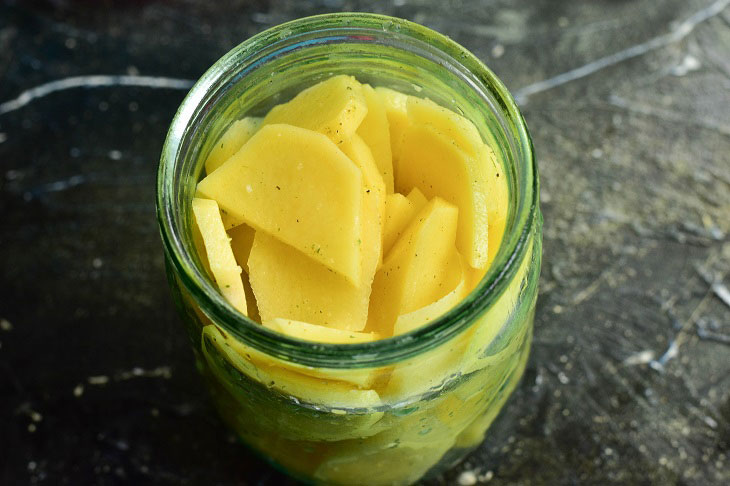 4. Put a bay leaf on top, which is broken in half. Add peppercorns to it. You can also use whatever seasonings or spices you like.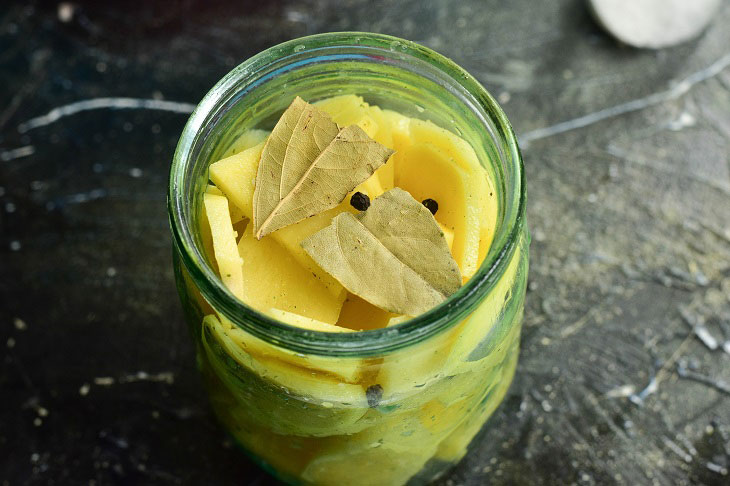 5. Then put the butter on top.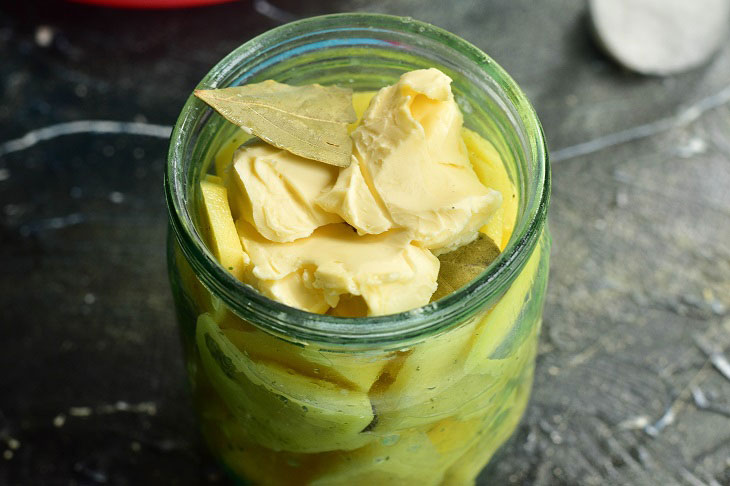 6. Cover the jar with a metal lid or just cover it with foil.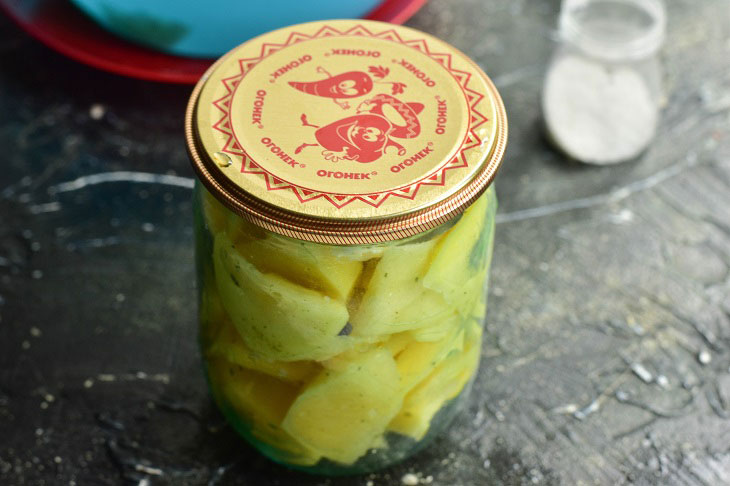 7. Send the jar to the oven. Set the temperature to 190 degrees and the cooking time to 60 minutes. After the specified period of time, turn off the oven, and then after 15-20 minutes, carefully remove the glass jar with the finished dish.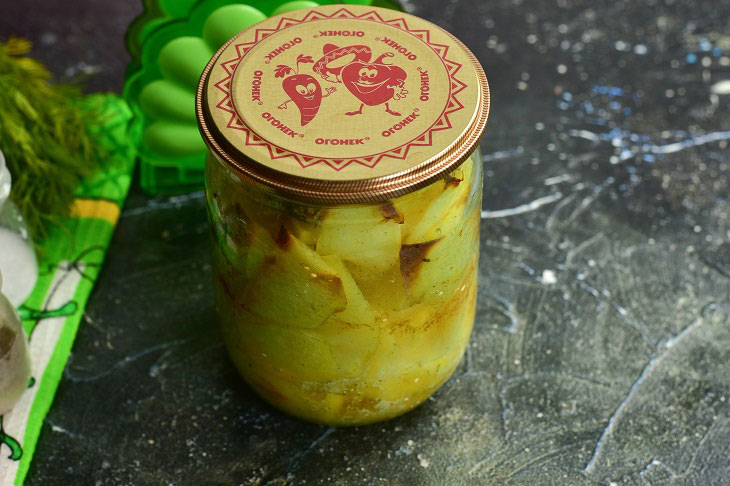 8. Using a regular spoon, put the finished potatoes on a beautiful dish.
Here is such a potato in a jar in the oven came out! You can put chopped greens on top or pour your favorite sauce on top.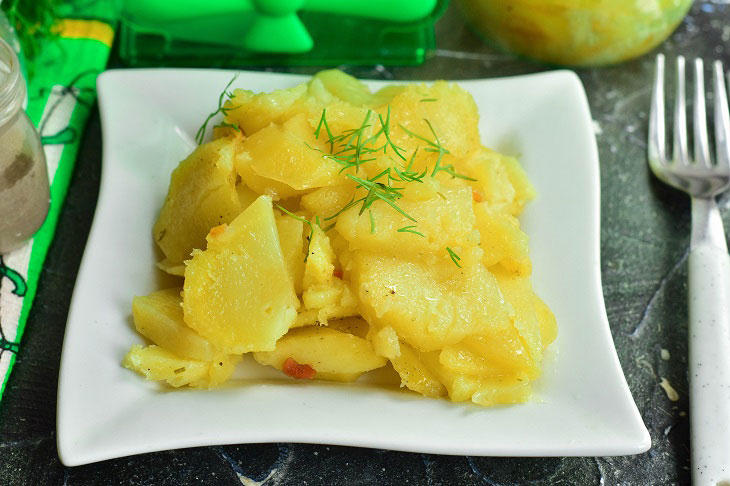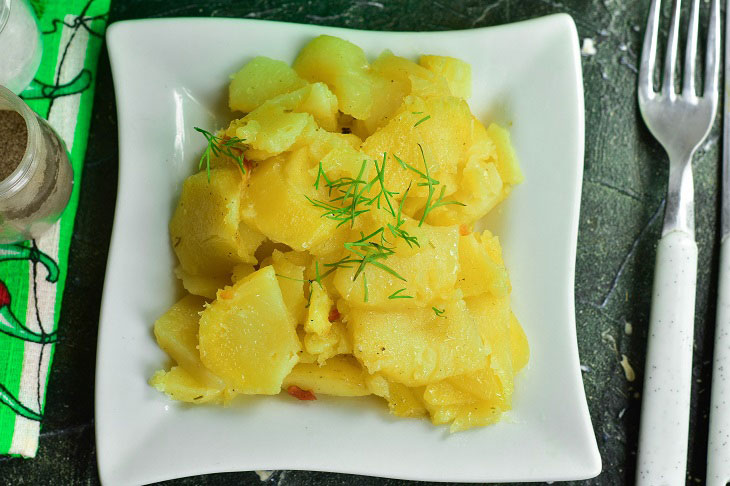 Bon appetit!