Today we offer to cook a real delicacy, namely, potatoes in sour cream batter. It turns out this vegetable appetizer is original in taste. For its preparation, the most affordable ingredients are used, which every housewife definitely has in the kitchen.
You can serve ready-made potatoes with sour cream, ketchup or some kind of meat dish. You need to fry vegetables in vegetable oil until a beautiful and golden crust. In terms of size, it is better to choose vegetables that are not large, but, if possible, then generally use small young potatoes.
Ingredients:
Potatoes – 3-5 pcs.
Egg – 1 pc.
Flour – 1-1.5 tbsp. l.
Salt – 1 pinch.
Ground black pepper – 1 pinch.
Sour cream or mayonnaise – 1.5-2 tbsp. l.
Vegetable oil – 150-250 ml.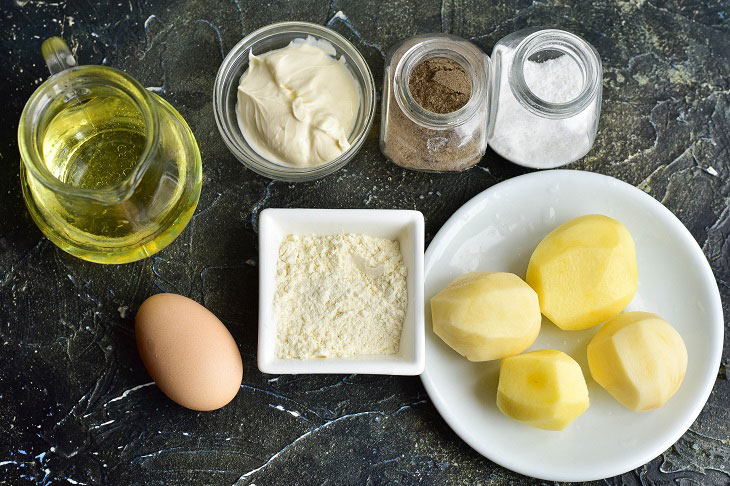 How to cook:
1. Peel the potatoes, wash them, put them in a ladle or pan. Pour in water so that it completely covers all the vegetables.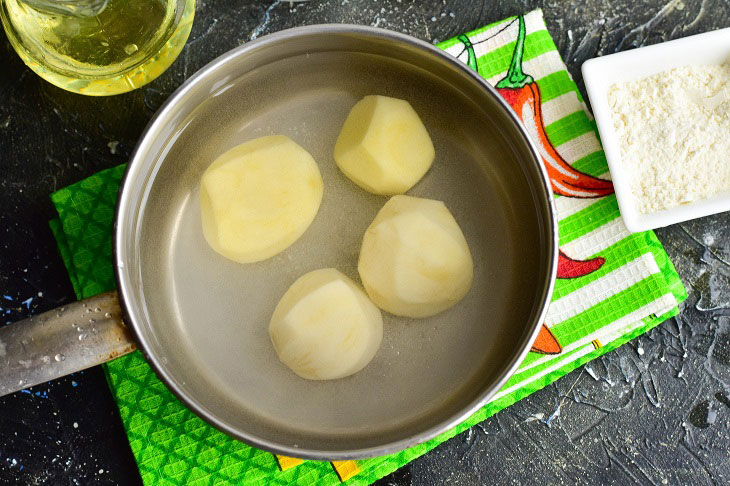 2. Boil it for 20-25 minutes. You can add a pinch of salt to the water. Be sure to cool the cooked potatoes.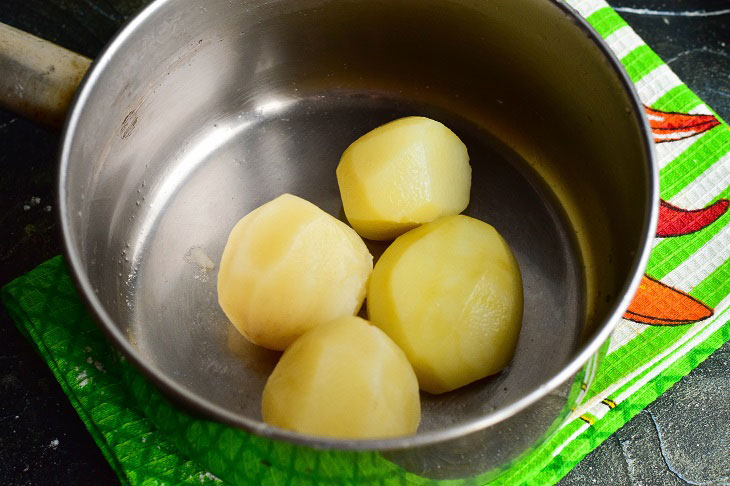 3. Prepare the batter. To do this, beat an egg into a bowl, immediately add sour cream or mayonnaise, salt and ground black pepper. Adjust the amount according to your taste preferences. You can also add any other spices you like.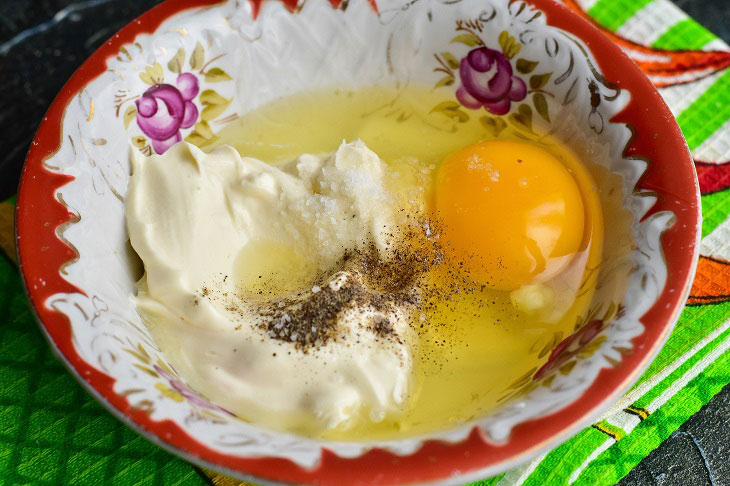 4. Mix the batter very well with a whisk or fork.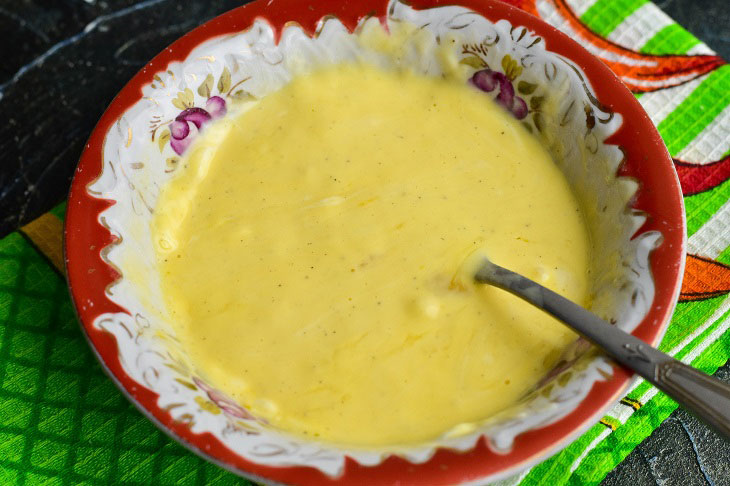 5. Add flour and mix the batter again. The consistency should be like thick sour cream.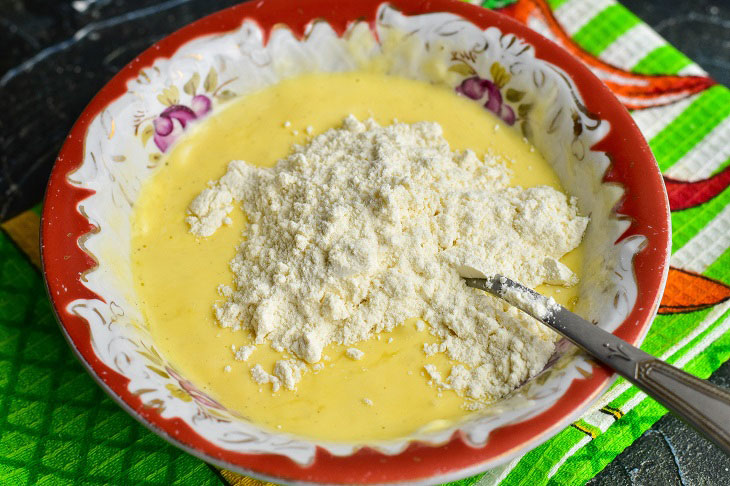 6. Now carefully dip the potatoes in the prepared batter.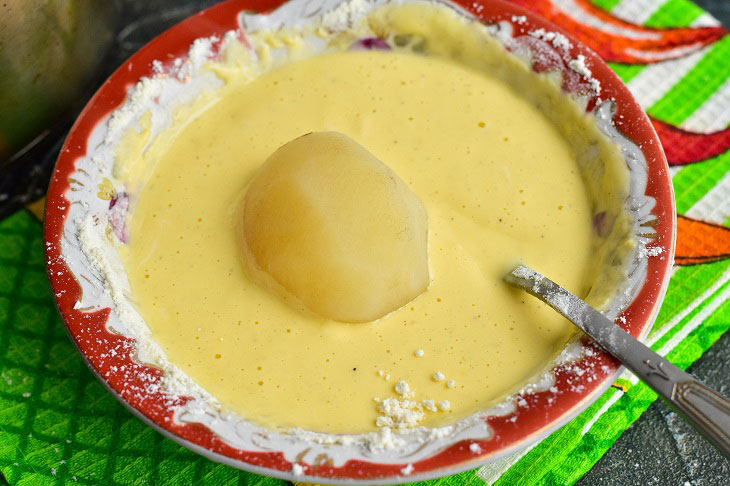 7. Heat vegetable oil in a pan. Lay out the potatoes in the batter.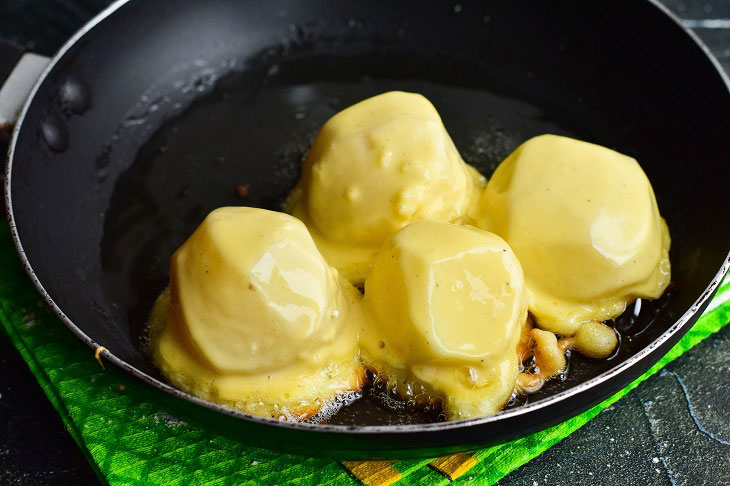 8. Fry it over moderate heat until a beautiful and appetizing golden crust.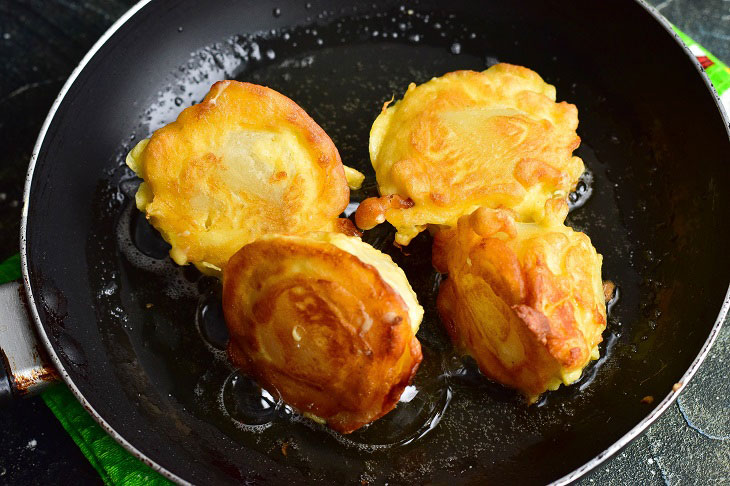 9. Put the finished dish on a plate. You can sprinkle the finished potato delicacy in sour cream sauce with herbs on top.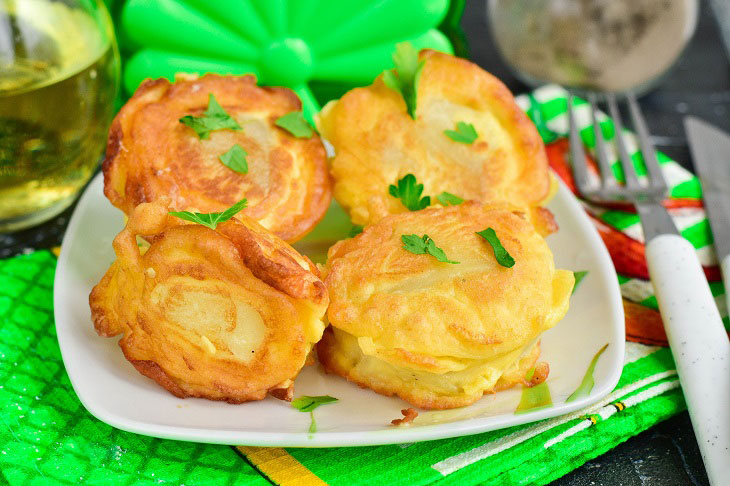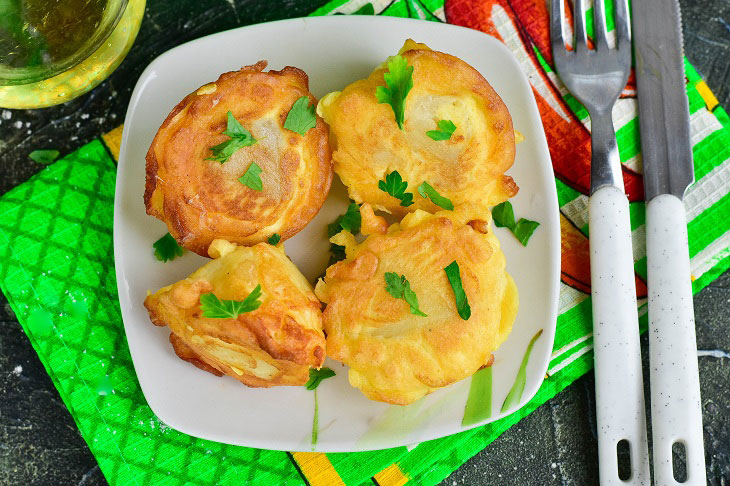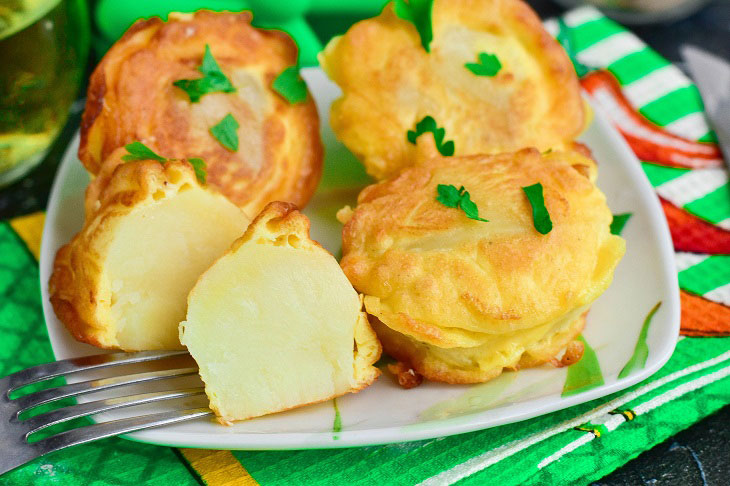 Enjoy your meal!