Potatoes with cheese is an original idea when you want something hearty and tasty. If you don't feel like messing around with dough and sculpting pies, cook "lazy" potatoes from yesterday's mashed potatoes. Mashed potatoes are a lifesaver for any housewife. In a short time you will set the table and feed the family. Combine potatoes with cheese – it's easy, simple and delicious.
Prepare all the necessary products and cook the dish with us – the recipe will definitely come in handy!
Ingredients:
Mashed potatoes – 300-350 g.
Chicken eggs – 1 pc.
Hard cheese – 50 g.
Wheat flour – 3 tbsp. l.
Onion – 35 g.
Vegetable oil – 40 ml.
Dill – 4 g.
Salt, black pepper – to taste.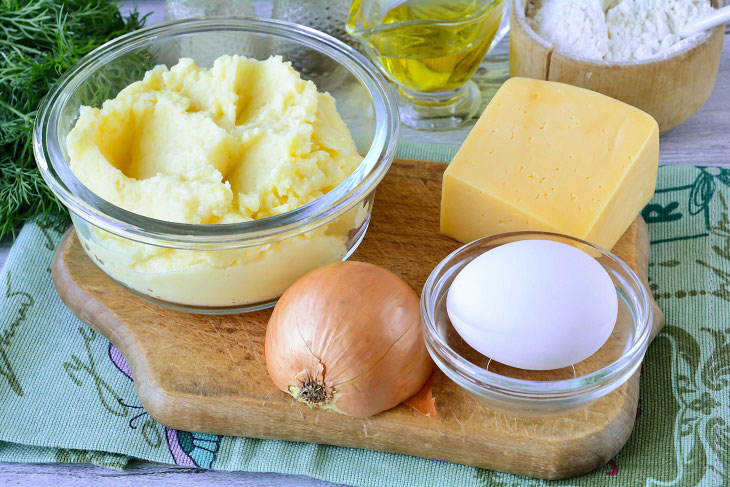 How to cook:
1. Put the chilled mashed potatoes in a deep bowl, beat in the same chicken egg. Mix well to make a dough base for potatoes.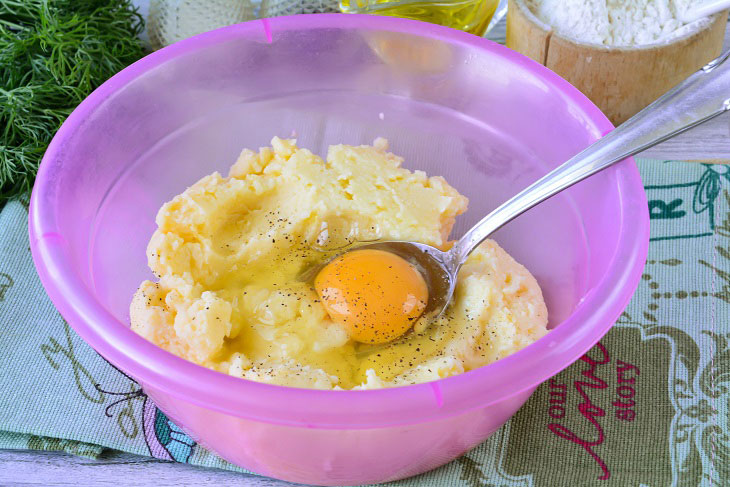 2. Pour the grated hard cheese into the dough.
Any cheese you have in your fridge will do. Or just buy a small piece of cheese from the store.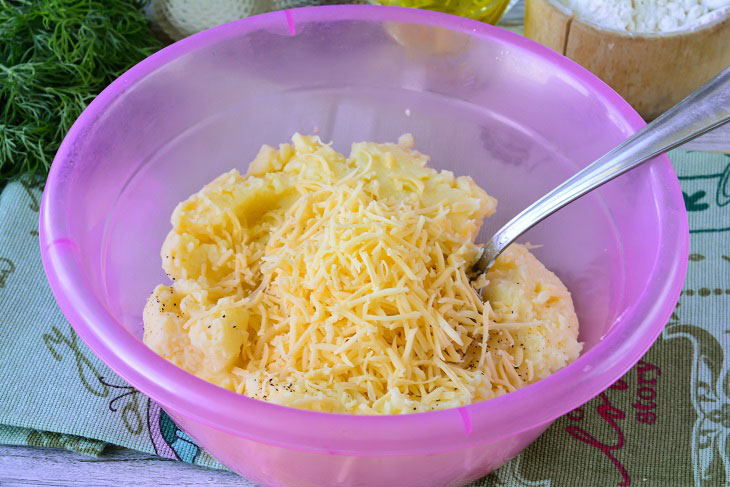 3. Chop the peeled onion into small cubes. Also finely chop the washed dill.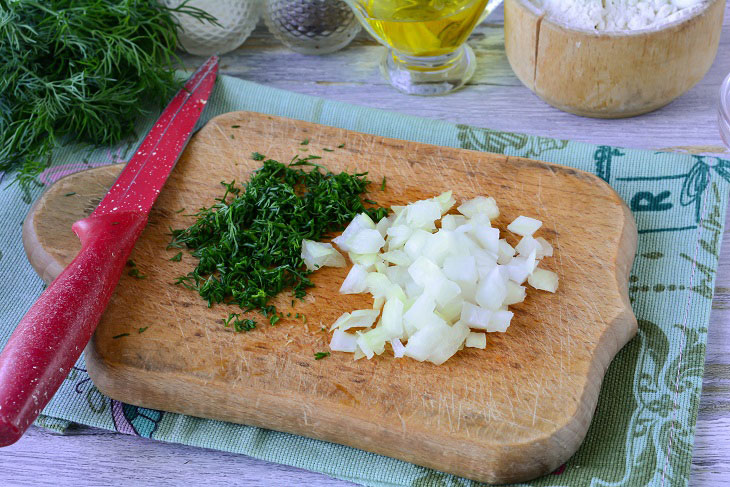 4. Pour onion and dill into the dough. Onion will add juiciness, and dill – a fresh pleasant aroma. Mix the dough well to combine the ingredients. Add salt and black pepper to taste. Keep in mind that mashed potatoes are already salty, so you may need just a little bit of salt.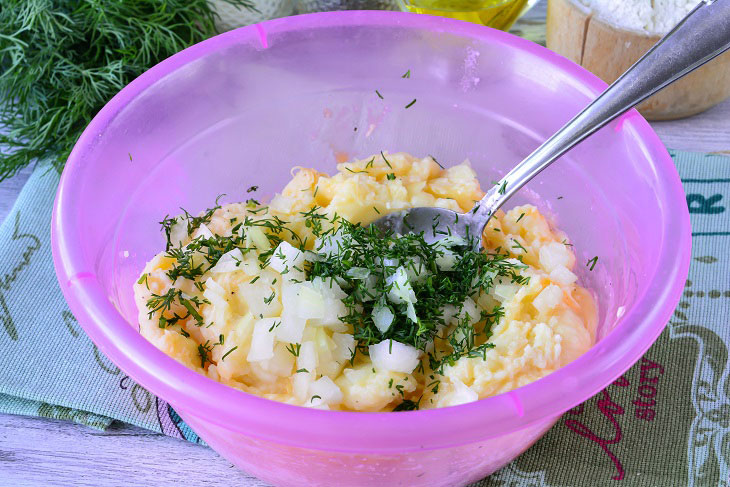 5. Pour into the dough 1.5 tbsp. l. flour and mix so that there are no lumps.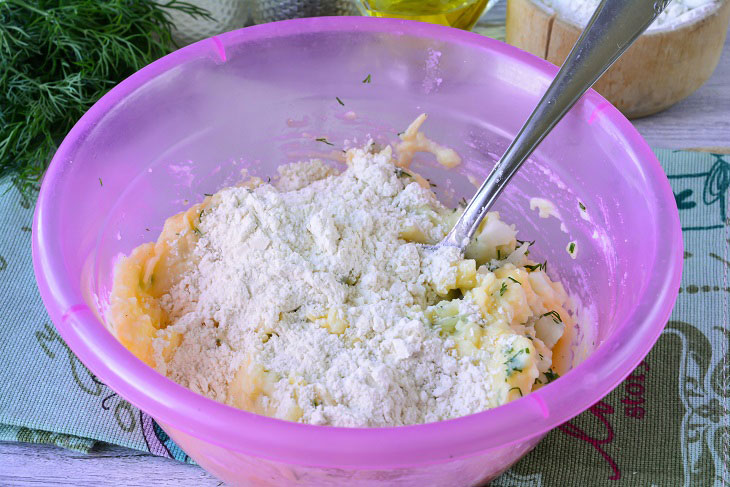 6. With your hands lightly moistened with water, mold the potatoes and bread the cutlets in the remaining flour so that a golden crust is obtained when frying.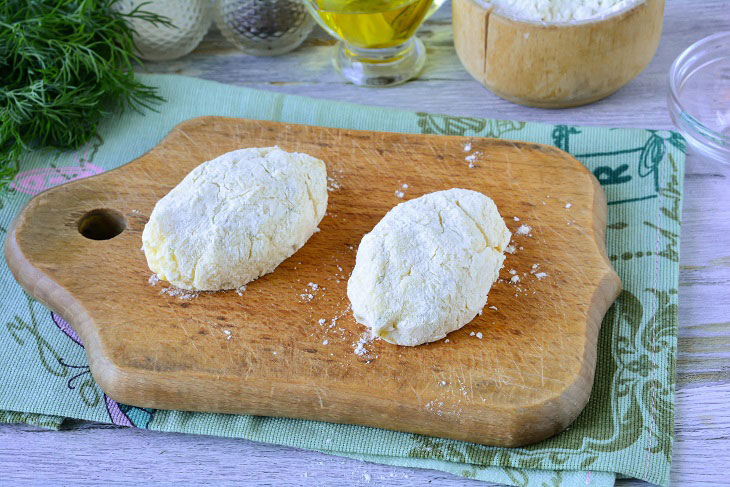 7. Heat oil in a frying pan, turn on medium heat. Put in the potatoes and start frying.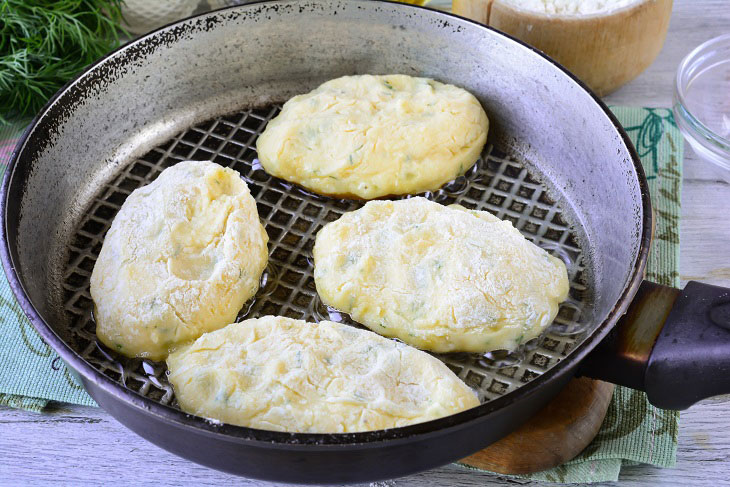 8. Fry the cutlets for 5-6 minutes on both sides to fry. At the end, you can reduce the fire a little.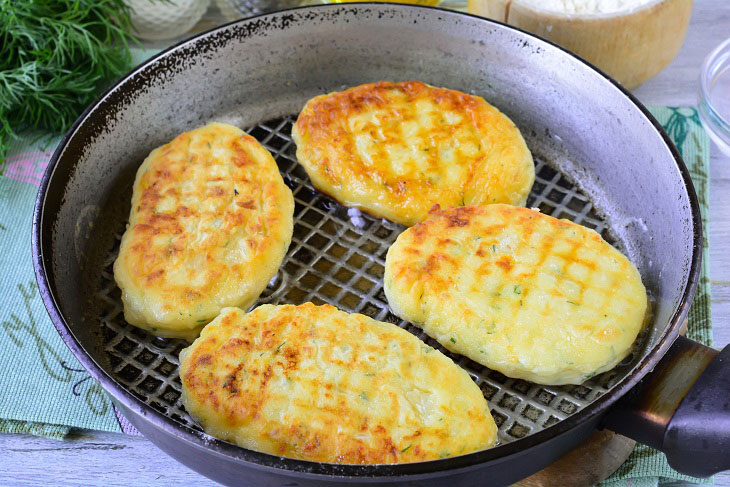 Serve hot potatoes with cheese immediately to the table, while the cheese inside is melted and stretches – it is very tasty.
You can complement this dish with fresh vegetables and herbs. Potatoes are very nutritious, tasty and fragrant. Both adults and children will like them.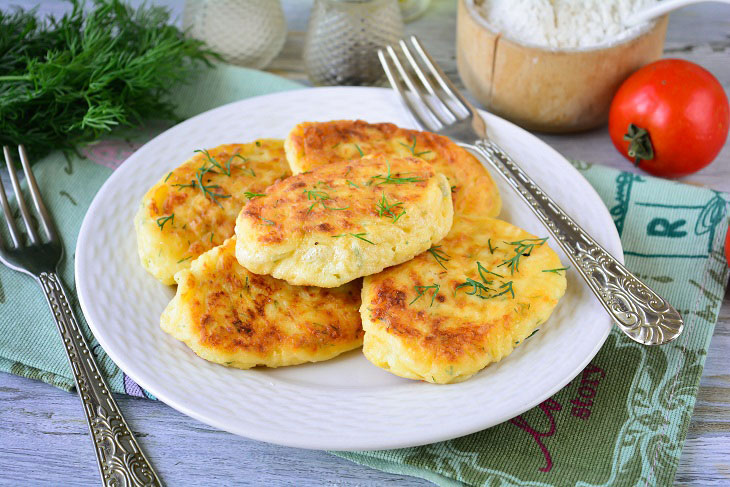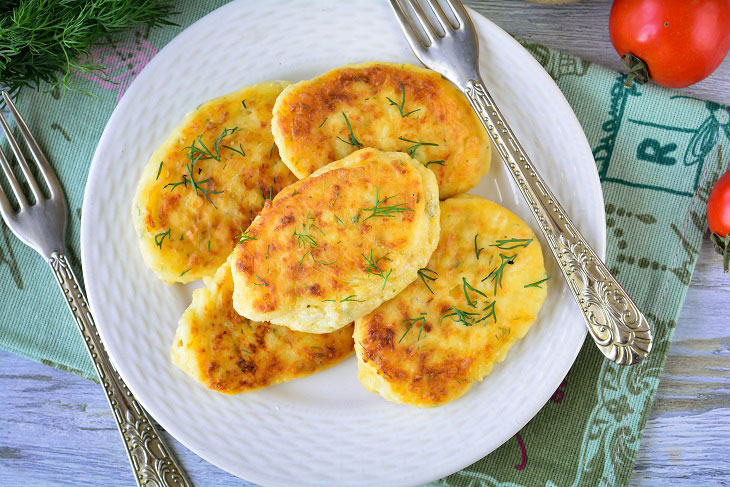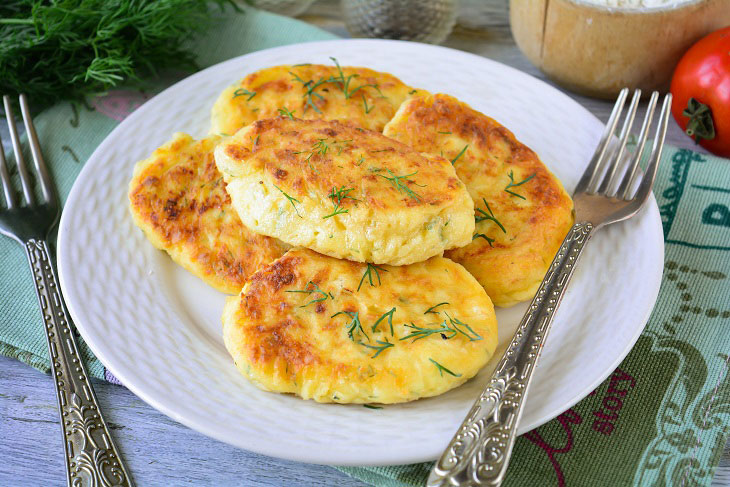 Bon appetit!