Potatoes with meat in the sleeve can be cooked just at the moment when there is no time and desire to stand at the stove for a long time. You just need to cut the main products, put them in a sleeve. The oven will do the rest. To make the taste of potatoes and meat more vivid, you can experiment with various spices and herbs. You can also add mustard to the sleeve – this will give a characteristic aroma and make the meat softer.
Ingredients:
Pork – 350 g.
Potatoes – 5-6 pcs.
Bulb – 1 pc.
Vegetable oil – 2 tbsp. l.
Spices – 1/3 tsp
Salt – 1/3 tsp
Cooking time: 1 hour. Servings Per Container: 3.
Cooking:
1. First of all, you need to wash and peel the potatoes. Be sure to remove all unnecessary. Then chop the vegetable arbitrarily and not too large.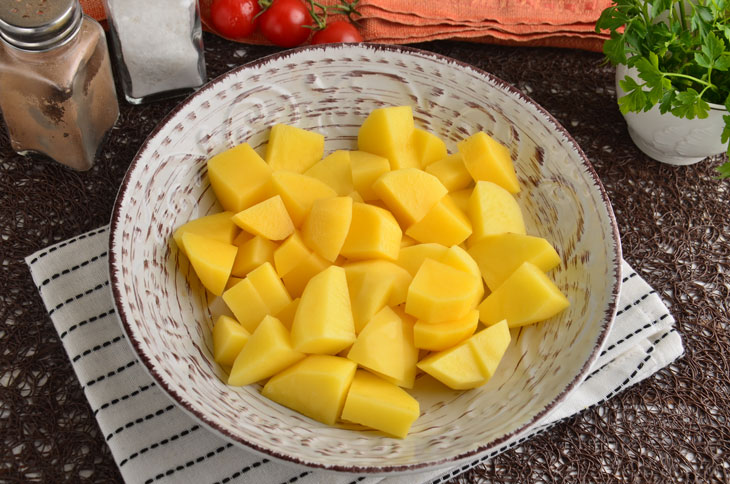 2. In a bowl with potatoes, send onions, peeled and cut into half rings. If the vegetable is large, then you can cut a quarter into rings.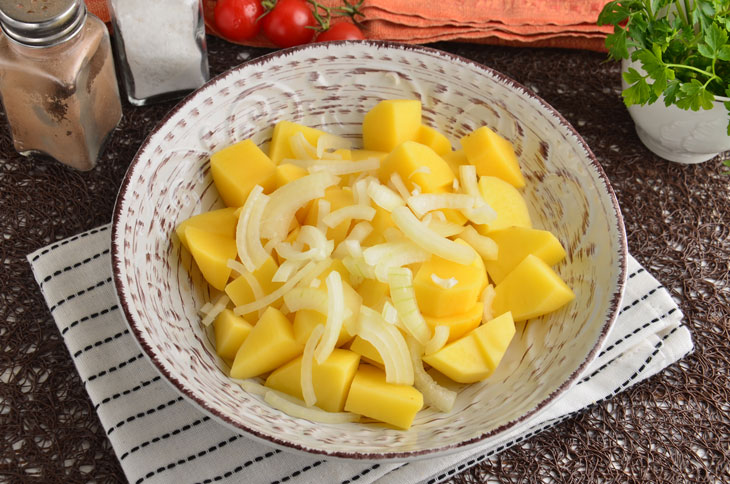 3. Rinse the pork, pat dry with a towel and cut into small cubes. Excess fat and film must be cut off. Transfer the meat to a bowl.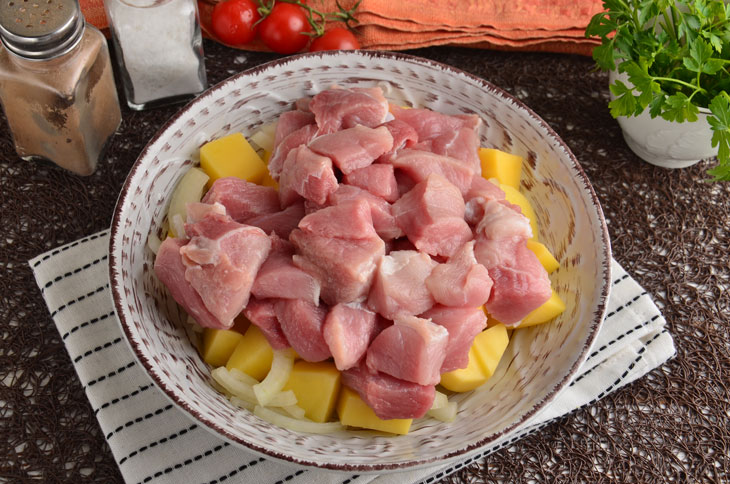 4. Transfer potatoes with onions and meat to the sleeve.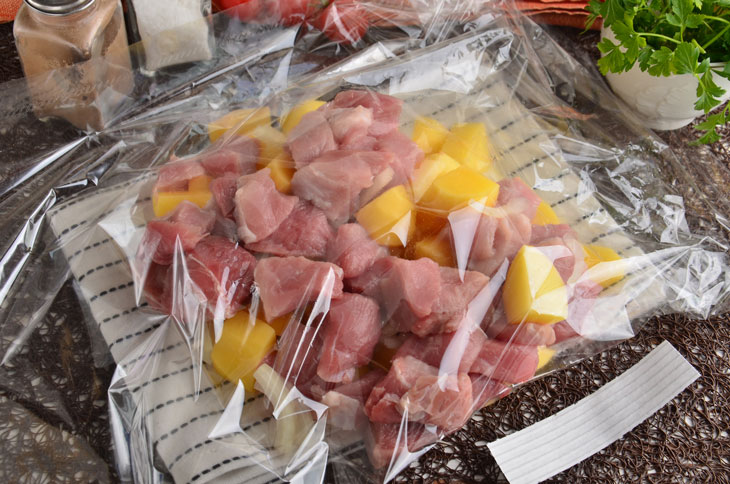 5. Add salt and a set of spices for pork or barbecue.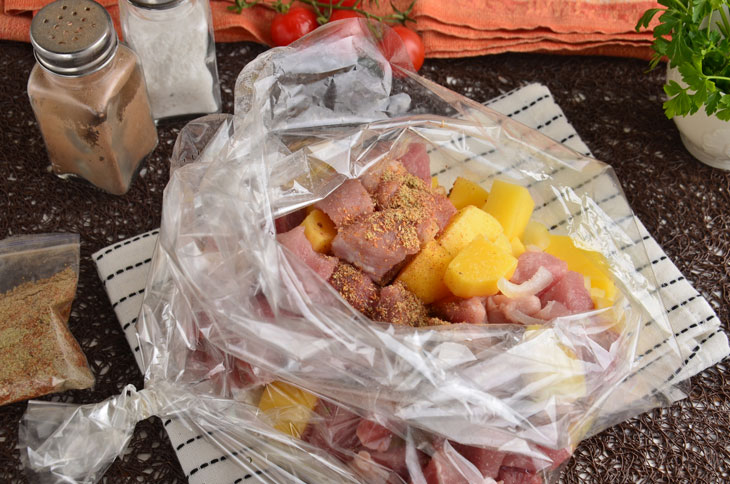 6. Pour vegetable oil with a neutral taste and smell into the sleeve. Tie the edges well – you can use special clamps that often come with the sleeve.
If you have time to spare, you can let the pork and potatoes marinate a little.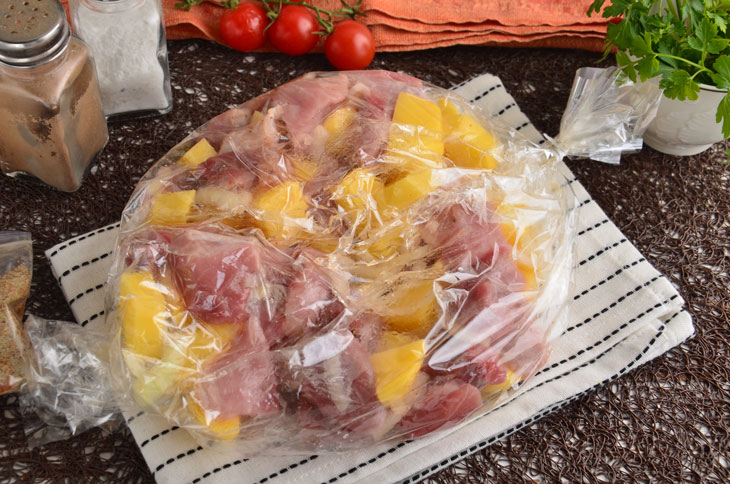 7. Immediately or after some time, transfer the sleeve to a baking dish. Send it to the oven preheated to 180 degrees. The dish needs to be baked for 30 minutes.
8. Remove the mold from the oven and carefully cut open the bag. Transfer potatoes and meat to a platter and serve.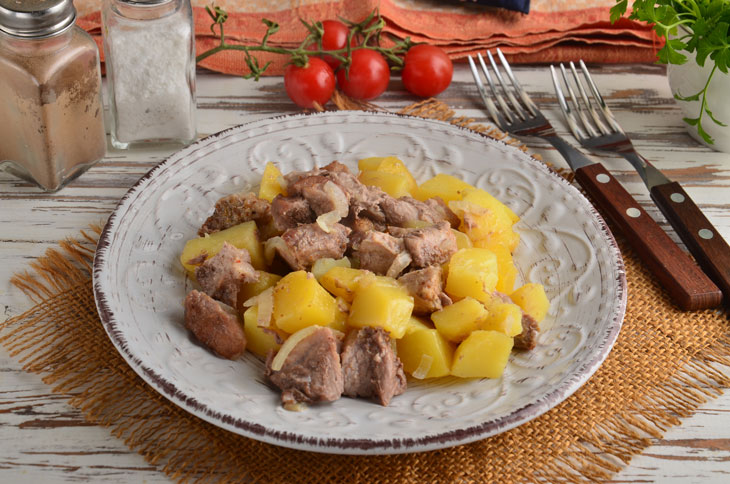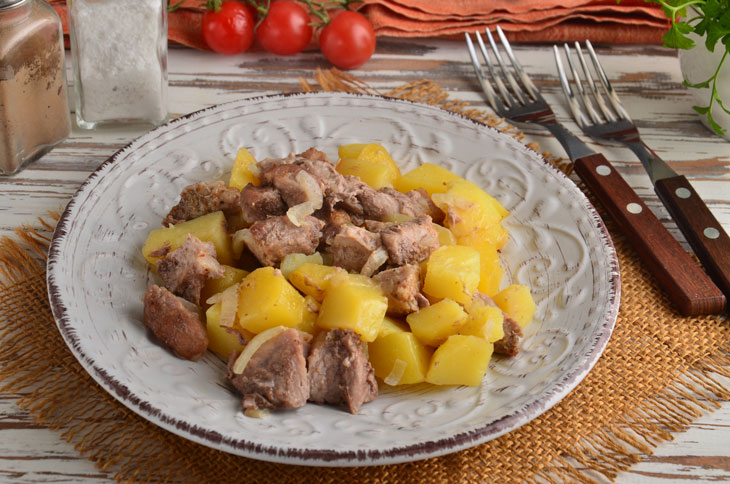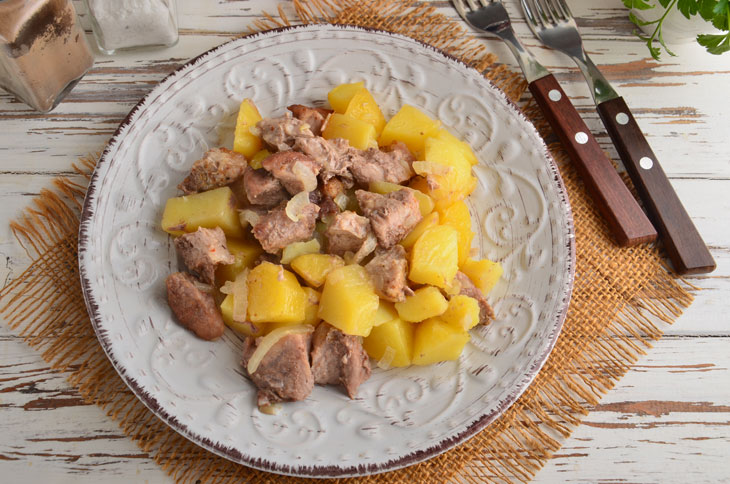 Enjoy your meal!