Mushrooms always go well with potatoes, and this dish is proof of that. From mushrooms, both champignons, oyster mushrooms or chanterelles are suitable. But boiled potatoes can be taken yesterday, if this is left over from dinner. Sour cream will give a pleasant creamy taste to the dish and will not allow the potatoes to be too dry.
Ingredients:
Potatoes – 350 g (several pieces).
Fresh champignons – 150 g.
Bulb – ½ pc.
Garlic is a clove.
Greens – a bunch.
Sour cream of any fat content – 3 tbsp. l.
Sunflower oil – for frying.
Salt, spices – to taste.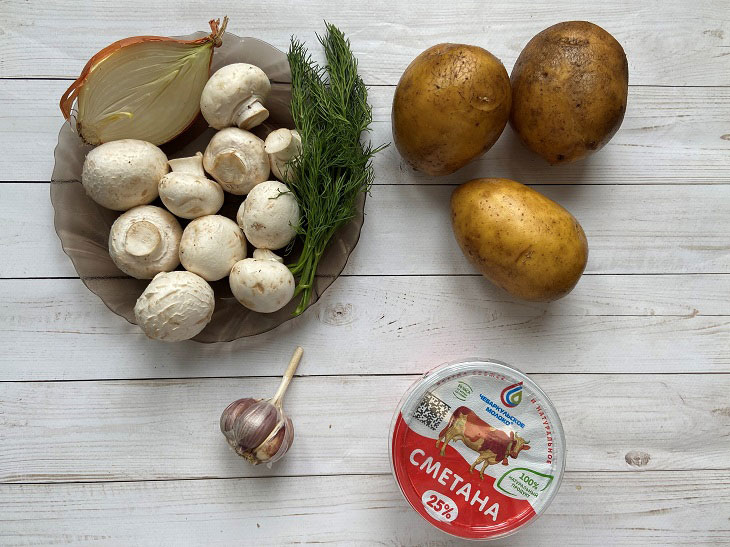 How to cook:
1. Wash and peel potatoes. After that, the tubers should be cut. The shape can be chosen arbitrarily, we have chosen half rings. You can also cut into circles if the tubers are not very large.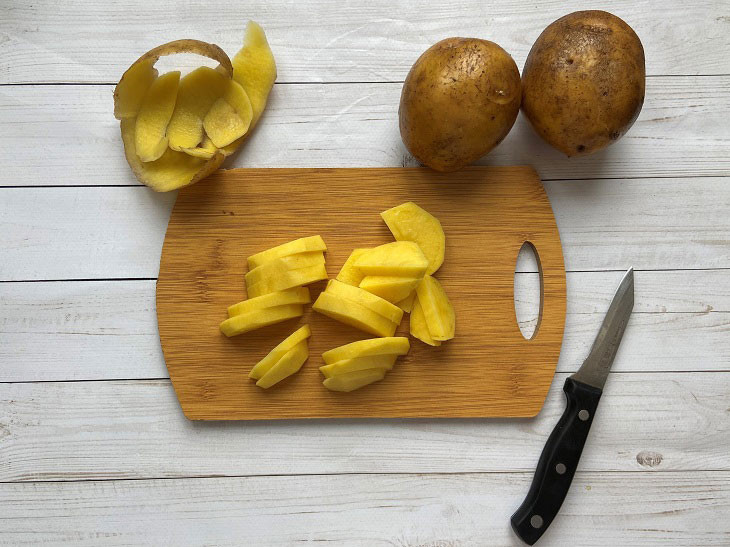 2. Place the potatoes in a saucepan, cover with water and bring to a boil. Before cooking, you need to add salt to your liking, you can also put a bay leaf.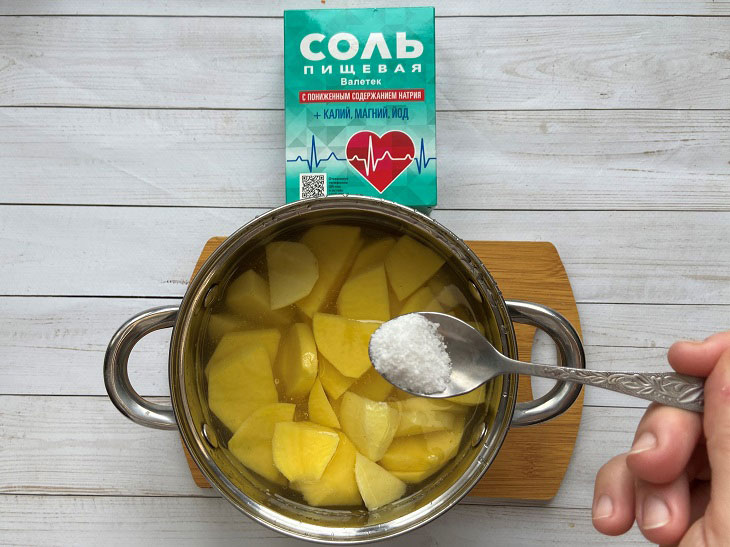 3. Rinse the mushrooms under running water and pat dry with a towel. After that, cut the mushrooms into slices. You can also cut into cubes – this way the mushrooms will cook much faster, but in terms of aesthetics, the slices are much more appetizing.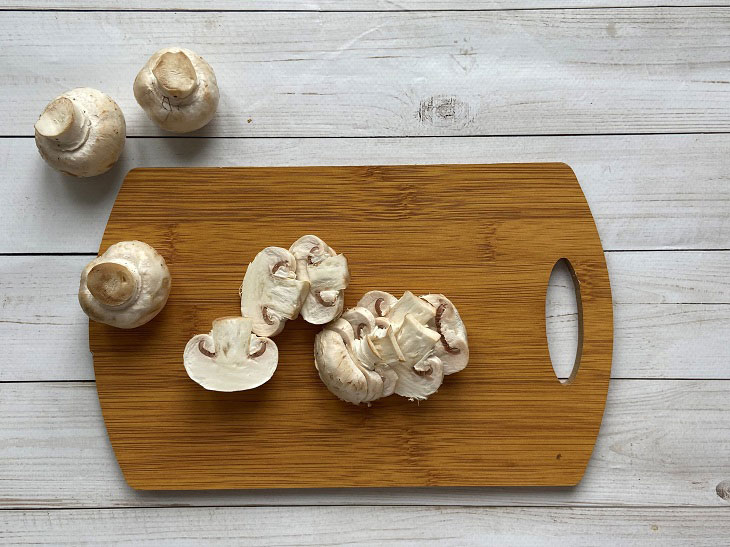 4. You should also chop the onion. It is important here to form as small pieces as possible so that they fry faster.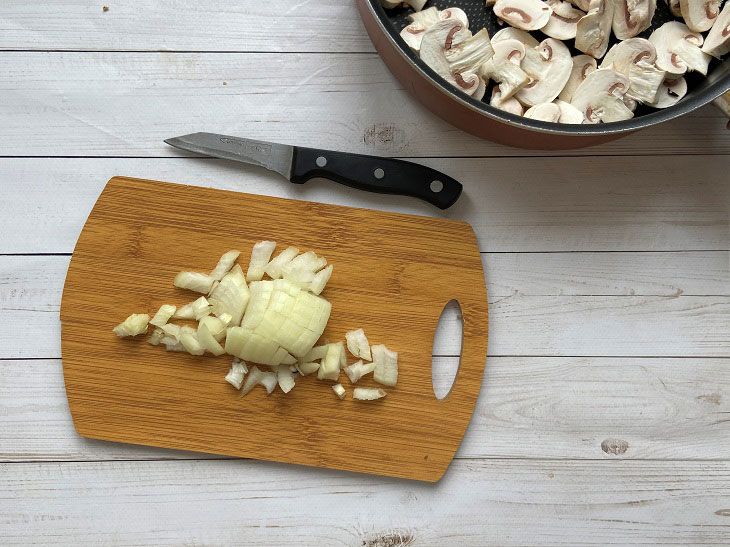 5. In a frying pan, heat a small amount of vegetable oil, on which fry the onion and mushrooms.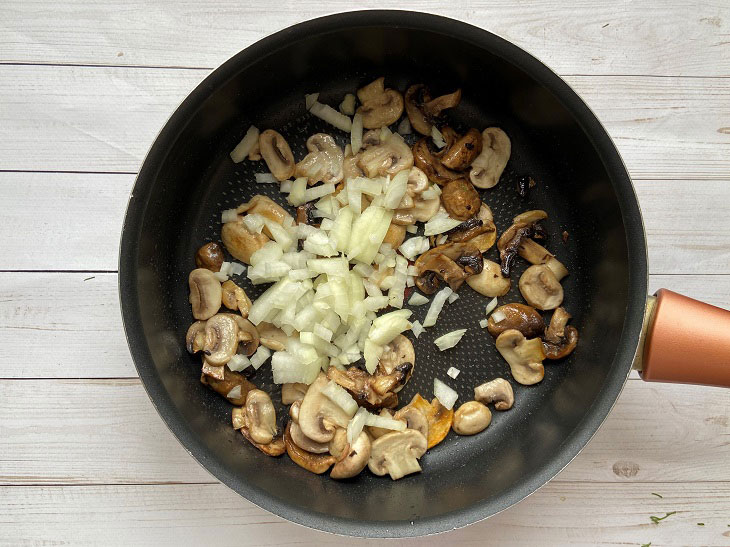 6. When the potatoes are cooked – this can be checked by piercing the potatoes with a knife – you should drain the water and pour the vegetables into the pan.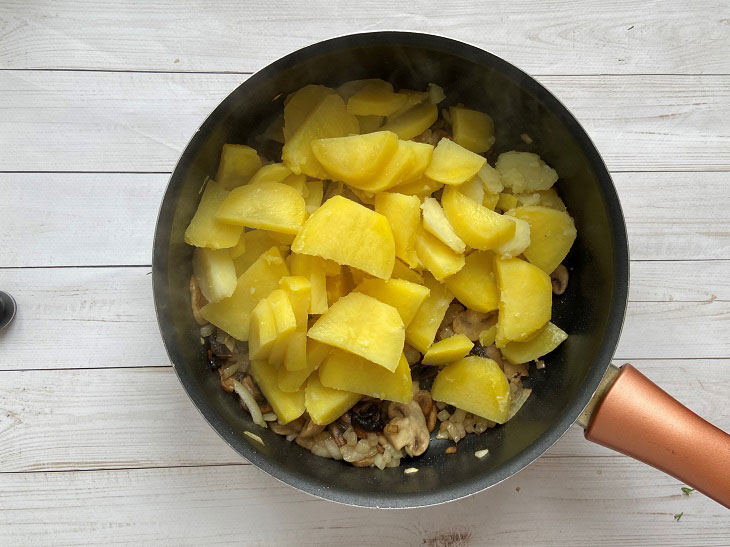 7. Chop a bunch of dill and add to the pan after the potatoes and mix. You need to fry for a couple of minutes, during which time the potatoes will have time to soak in the aromas of fried potatoes.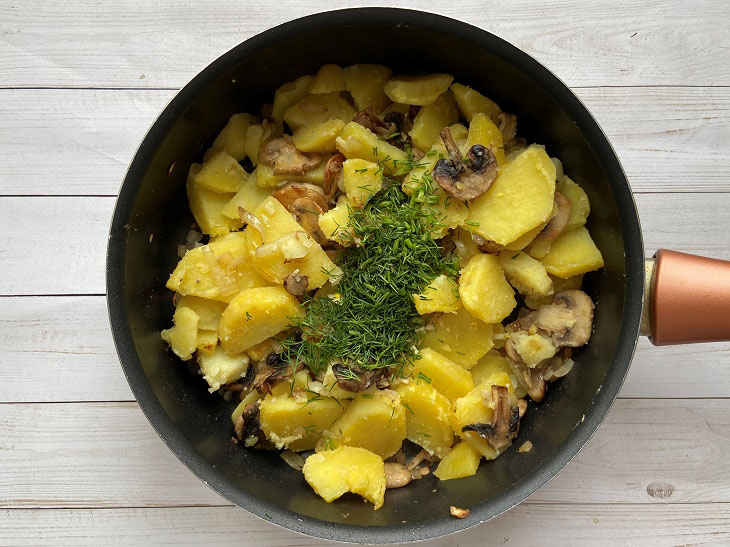 8. The amount of garlic can be varied from one to three cloves, depending on your taste preferences. The clove must be crushed and poured into the pan.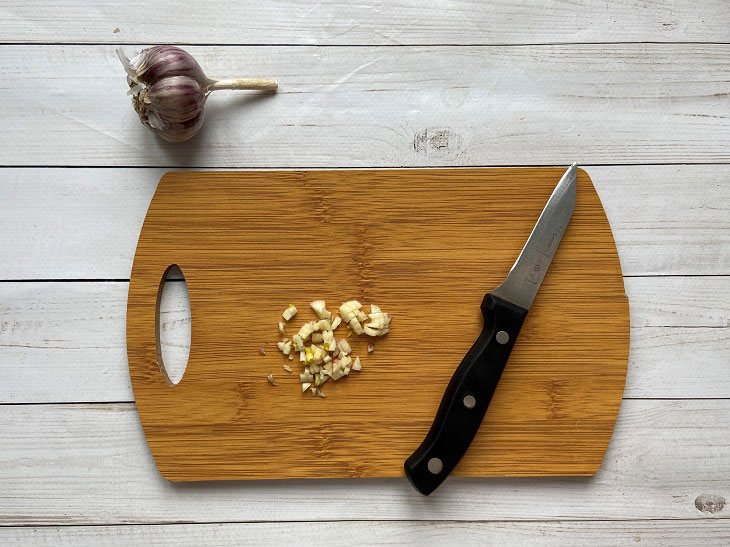 9. Remove the skillet from the heat and add sour cream to the potatoes. Mix well and cover with a lid.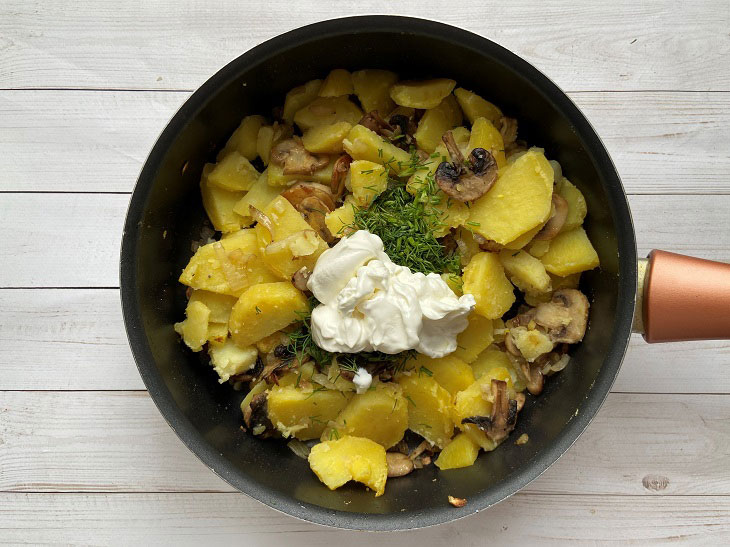 Serve hot, garnished with green onions if desired. Salted tomatoes or any other homemade spins will be a great addition.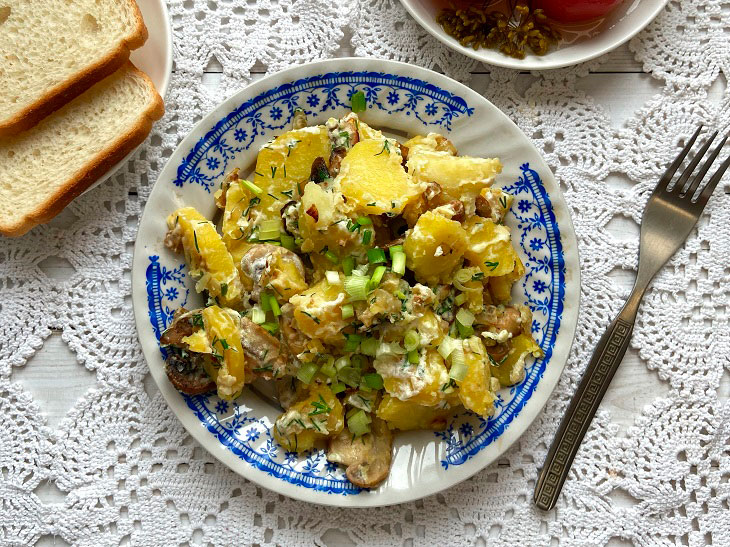 Bon appetit!