Turkish rice is a delicious and affordable dish for every housewife. Cook it for lunch or dinner – the whole family will certainly appreciate your efforts.
Cooking ordinary rice is not a problem, but making an original dish out of it is a task. In this case, we suggest mixing rice and thin vermicelli, adding a little garlic to them and the side dish will turn out just excellent. Serve hot Turkish rice, and vegetable salad is the best addition.
Hearty and fragrant rice with the addition of thin vermicelli turns out to be tasty and memorable, everyone wants an additive.
Ingredients:
Rice – 150 g.
Vermicelli – 100 g.
Garlic – 1-2 cloves.
Water – 250 g.
Butter – 1 tbsp. l.
Vegetable oil – 1 tbsp. l.
Salt, black pepper – to taste.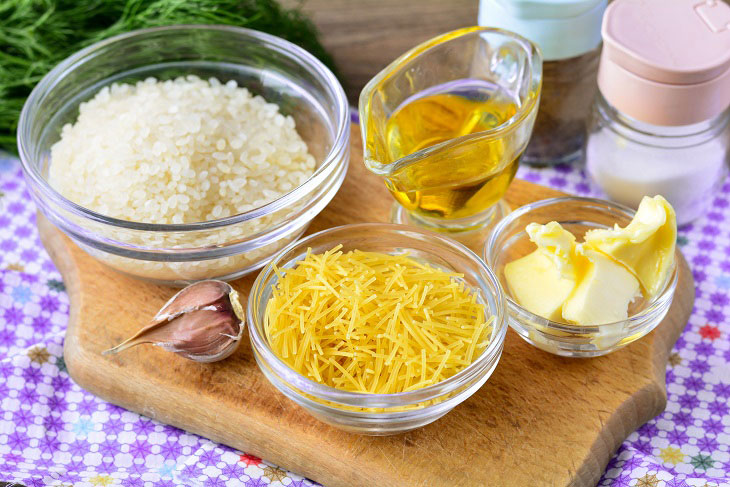 How to cook:
1. Melt the butter in a pan and pour in the vegetable oil. The mixture of oils makes the rice tasty and fluffy.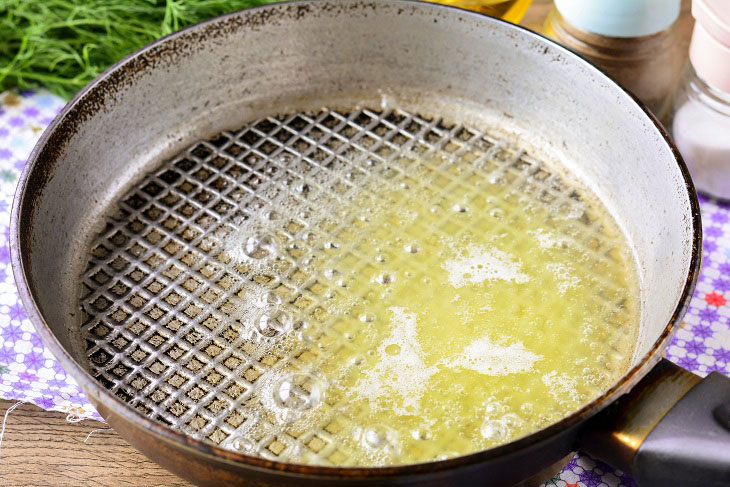 2. Pour thin vermicelli into the heated oil.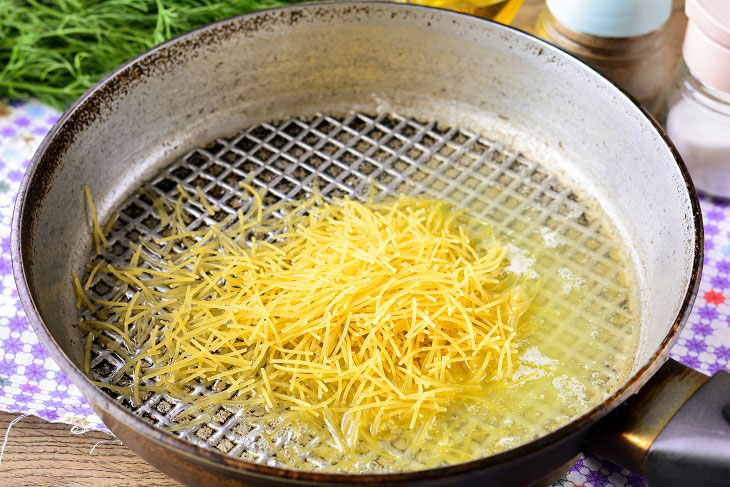 3. Fry the vermicelli on medium heat for 2-3 minutes until golden and toasted.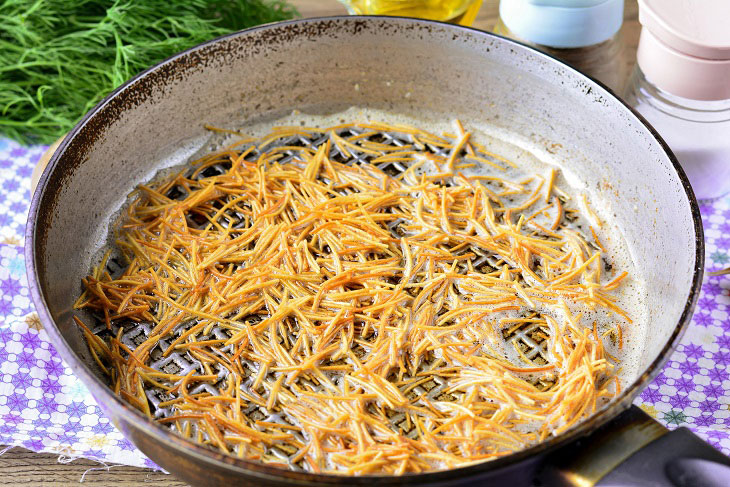 4. Rinse the rice, you can change the water 2-3 times – then the cereal will be crumbly after cooking. Drain water from rice.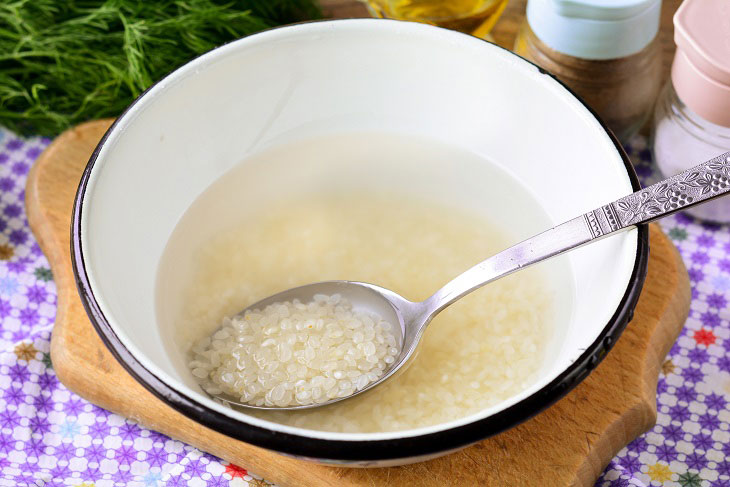 5. Pour the washed rice into the pan with the fried vermicelli.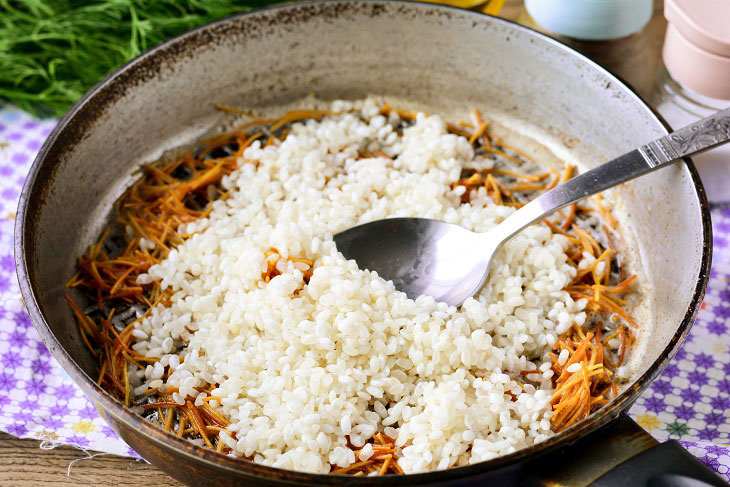 6. Peel the garlic cloves, cut it into slices, pour into the pan.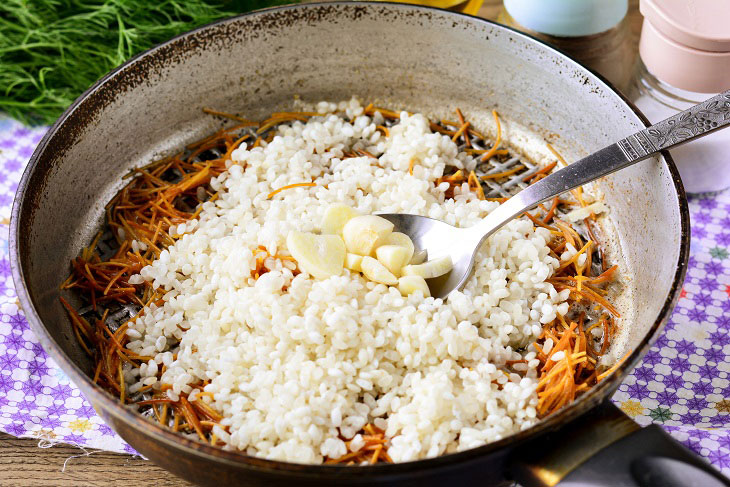 7. Pour water into the pan and mix all the ingredients. Add salt and black pepper to taste. Spices and garlic will do their job and the dish will turn out fragrant and tasty.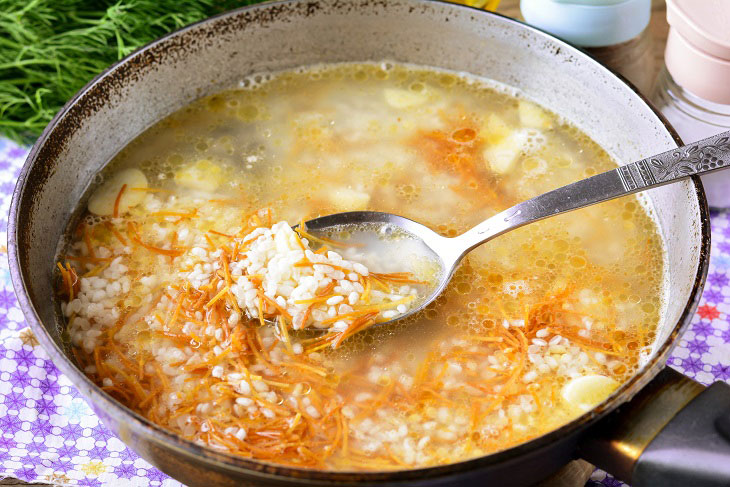 8. Cover the pan with a lid, make a small fire and cook Turkish rice for 15-20 minutes until tender, until soft. During the cooking process, do not mix the rice, but only at the end, mix once and you're d1. All the liquid will be absorbed, and the rice will turn out crumbly.
Do not pour a lot of liquid, rice can stick together and turn into porridge.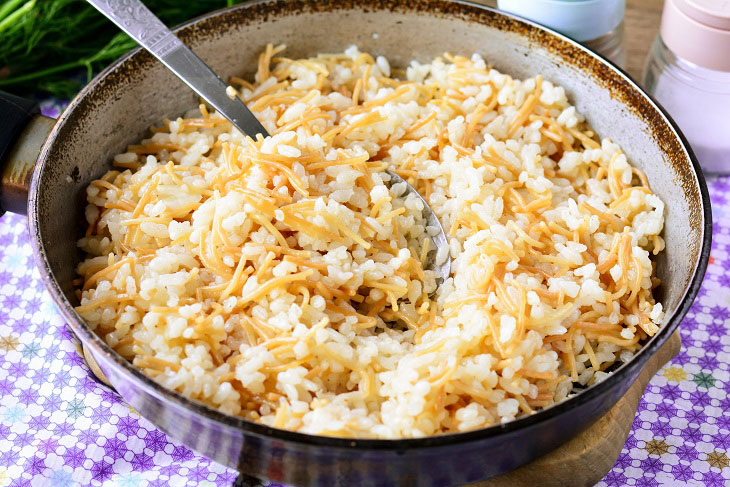 Serve hot Turkish rice immediately to the table in portioned dishes for every1. Cook with pleasure!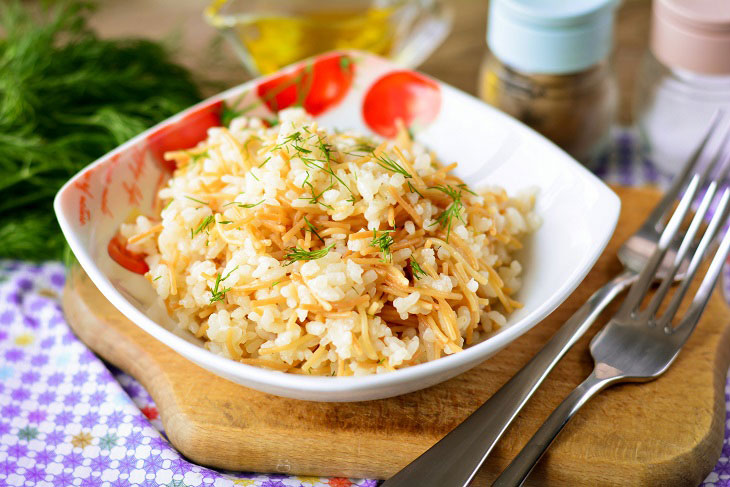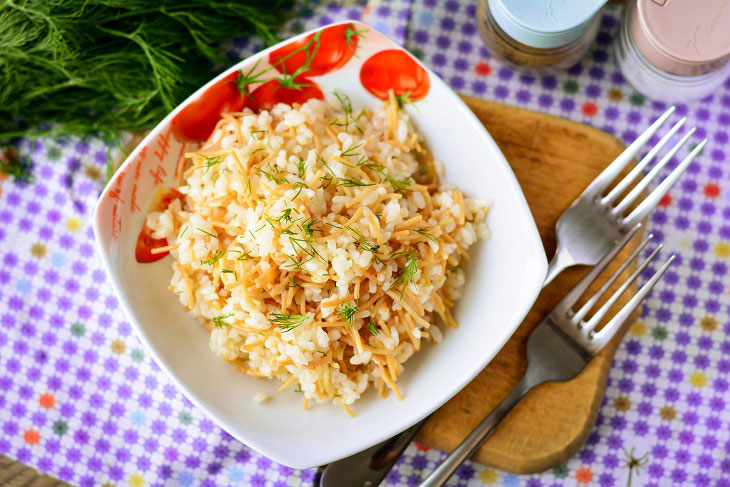 Bon appetit!