The recipe is simple but not widely used. It cooks quickly, it turns out delicious. Thanks to the addition of gelatin, Easter turns out more like a cottage cheese dessert. It will take 12 hours to solidify, cooking will take about 20 minutes.
If you prepare the poppy seed filling in advance, then even less. By the way, this filling can be used for pies and buns. It will turn out very tasty.
Ingredients:
For curd mass:
Cottage cheese with a fat content of 9 or 11% – 200 g.
Sugar – 80 g.
Butter – 50 g.
Milk – 20 ml.
Gelatin – 10 g.
For poppy seed filling:
Poppy – 60 g.
Sugar – 2 tbsp. l.
Milk – 60 ml.
How to cook:
1. White sugar can be replaced with brown. Milk can be replaced with cream.
Gelatin is better to take one that dissolves quickly. There should be information about this on the packaging. It needs to be soaked beforehand. Fast gelatin swells within 25 minutes, regular within 50.
It is also better to prepare poppy seed filling in advance. Poppy grind in a coffee grinder or grind in a mortar. Pour milk and sugar, transfer to a saucepan. Cook the poppy seed filling over medium heat after boiling for 5 minutes. Cool completely after cooking. Do not add hot filling to cottage cheese.
Do not neglect the recommendation to take cottage cheese 9-11% fat. It has been experimentally proven that it is this fat content that is optimal.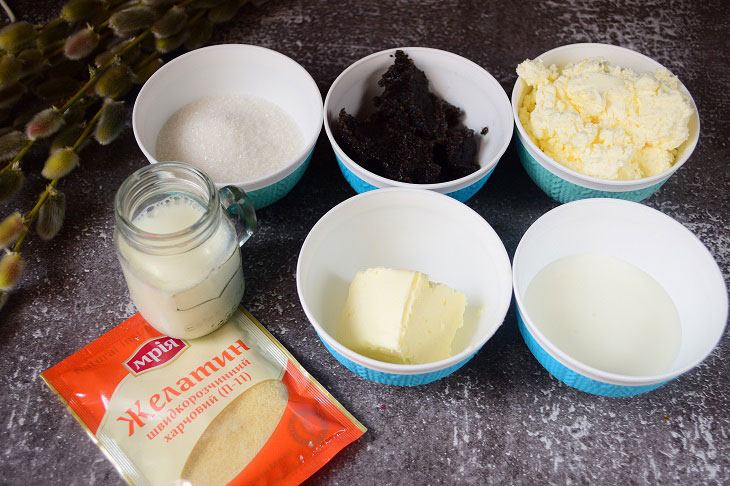 2. Leave the butter on the table in advance so that it becomes soft. Buy only natural butter with a fat content of 82.5%, which contains nothing but cream. Put butter, cottage cheese in a bowl, add sugar.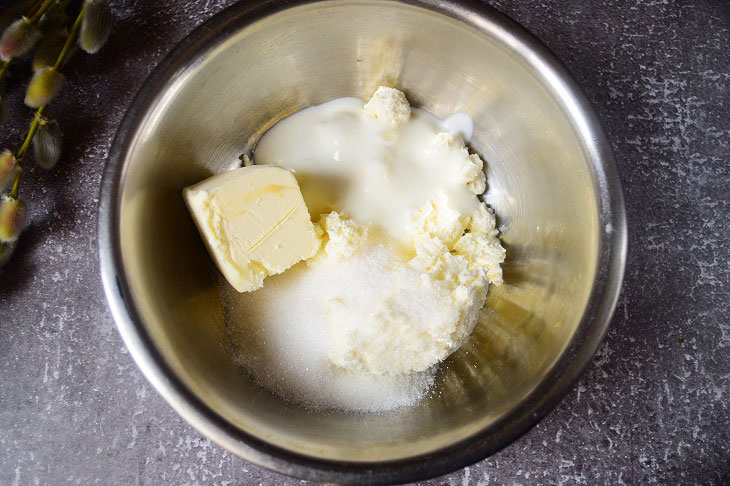 3. Soak gelatin in milk.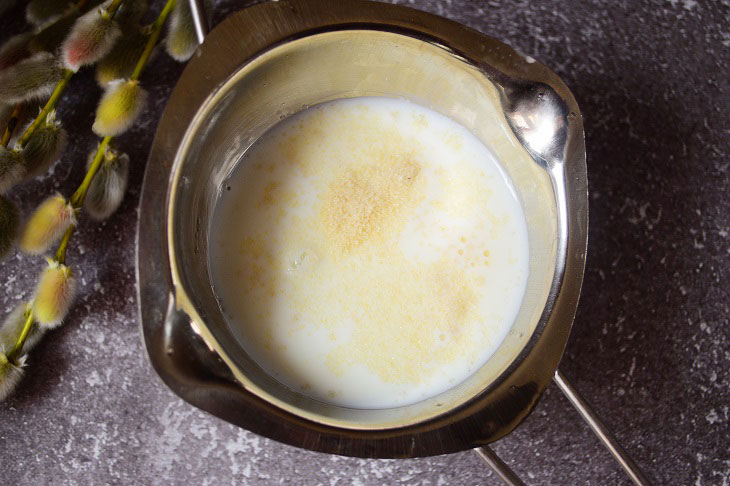 4. Beat cottage cheese with butter with a blender into a homogeneous mass without lumps. Melt gelatin over low heat and cool slightly. Strain into the curd mixture and stir quickly. You can do this with a blender.
5. Cover the pasochnik with gauze, put it in a flat plate. Pour the first layer of curd mass.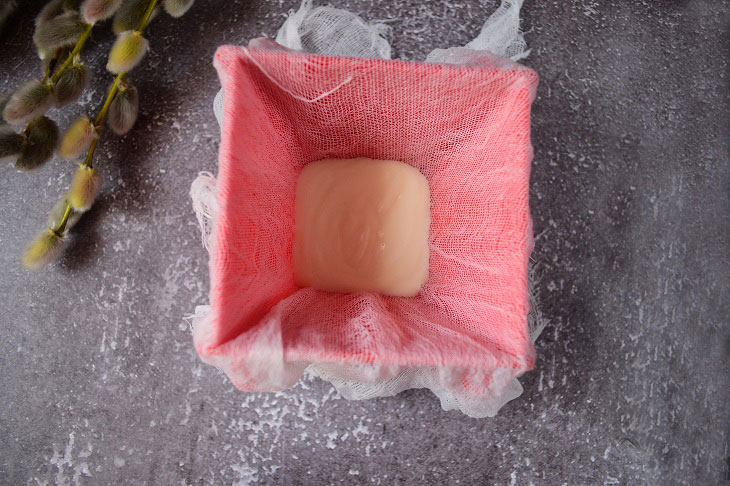 6. Put the poppy filling in the next layer.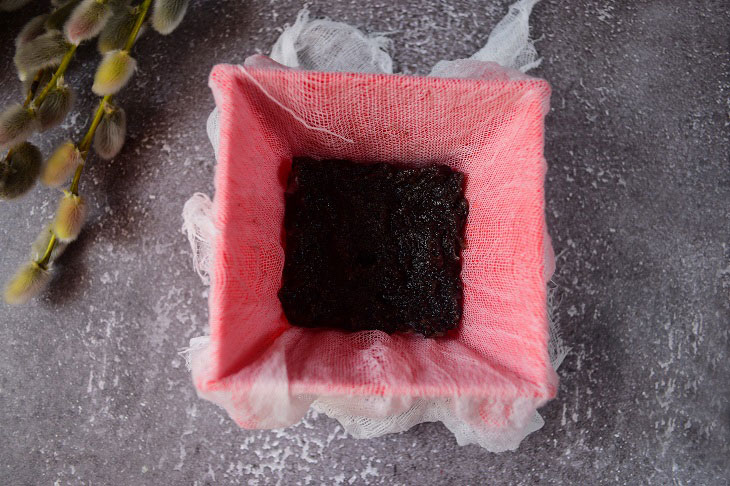 7. Repeat layers. The last one should be curd.
Do not make the poppy layers too wide, because the poppy will crumble, there is no gelatin in it.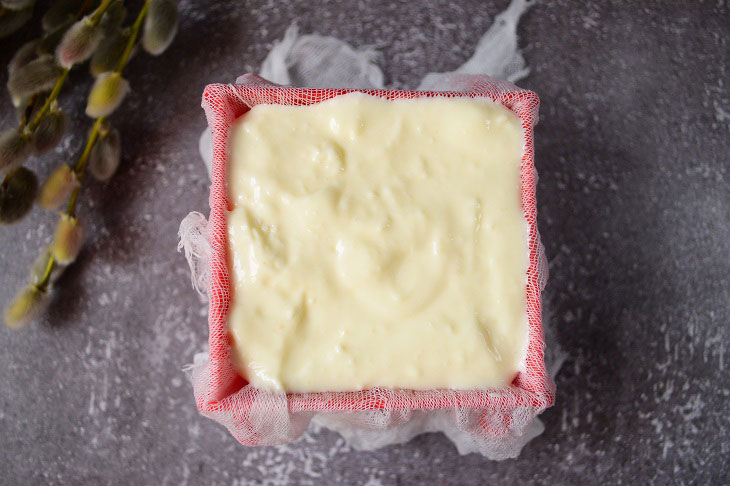 8. Wrap the cheesecloth from the edges to the center. Place the poppy seed puff in the refrigerator for 12 hours. Nothing bad will happen if she stays there for 24, or even 48 hours. It won't affect the taste in any way.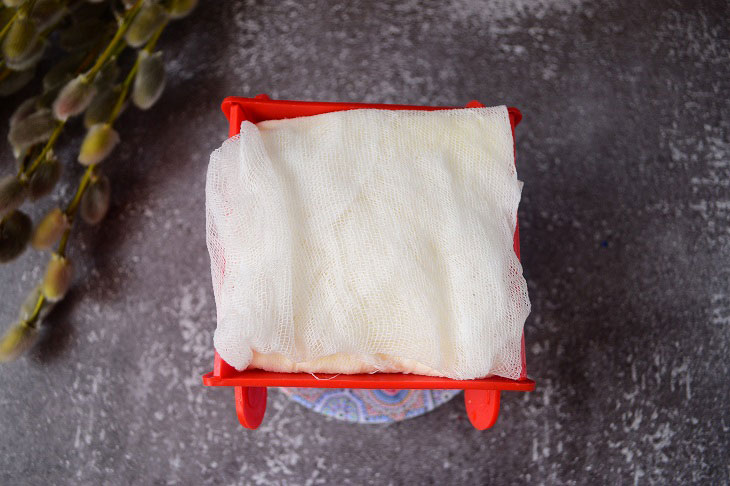 Turn the cottage cheese Easter on a plate, remove the cheesecloth and serve. This dessert does not need decoration.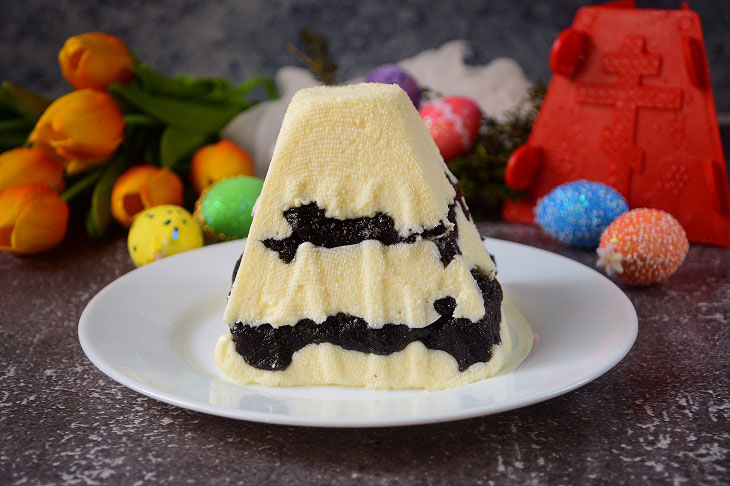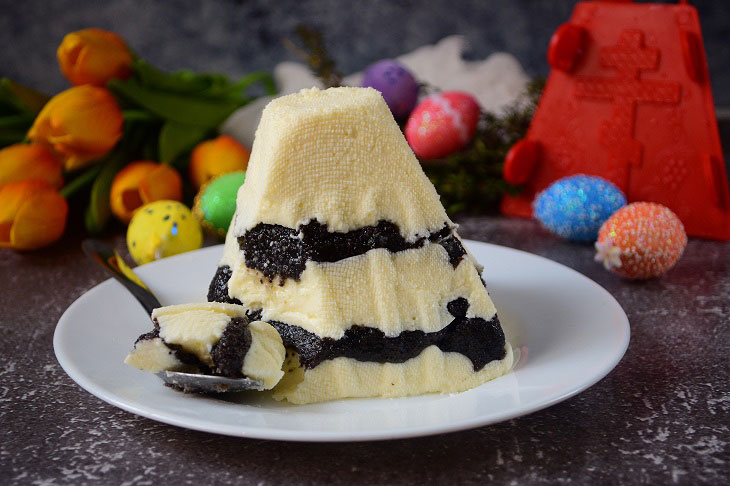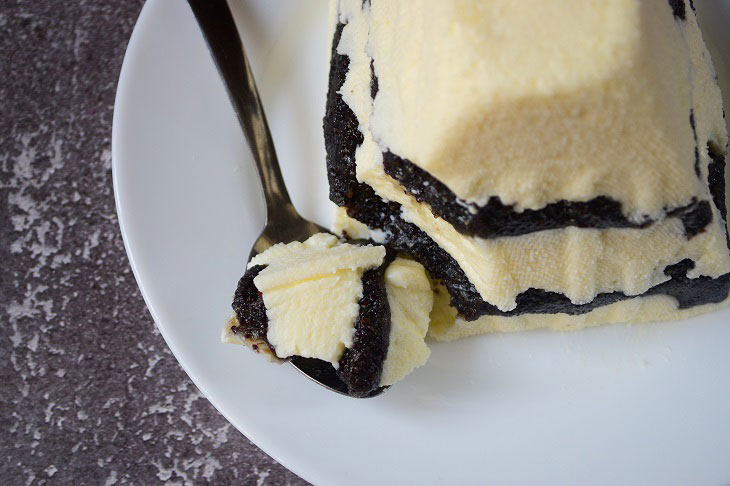 Bon appetit!