Quiche (quiche loren) is an open pie made from unsweetened shortcrust pastry with various fillings of fish, meat, vegetables, cheese and cream and chicken eggs filling. This delicious pie comes from France, where it is usually served for breakfast.
Quiche is quite a satisfying and high-calorie option for unsweetened pastries, but even those who follow a diet and watch their figure should definitely try a small piece of this delicious pie. Just choose lean chicken or fish as a filling in this case and use the lowest fat cream to prepare the filling. Let's prepare the necessary products to prepare a quiche with cauliflower, sweet peppers and boiled pork.
Ingredients:
Butter cold – 90 g.
Wheat flour – 180 g.
Salt in the dough – ½ tsp.
Baking powder – ½ tsp
Chicken egg in the dough – 1 pc.
Ice water – 2 tbsp. l.
Boiled pork – 150 g.
Cauliflower – 250 g.
Sweet bell pepper – 1 pc.
Onion – 1 pc.
Cream 10% -20% – 120 ml.
Chicken eggs for pouring – 3-4 pcs.
Hard cheese – 80 g.
Fresh tomatoes – 2-3 pcs.
Salt, ground pepper, herbs – to taste.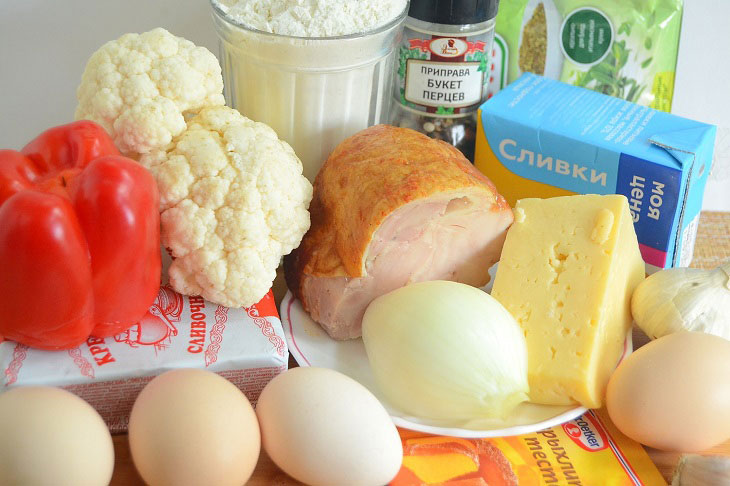 Cooking time: 1 hour 20 minutes. Servings Per Container: 6.
How to cook:
1. Turn cold butter, baking powder and wheat flour into crumbs with your hands or with a fork.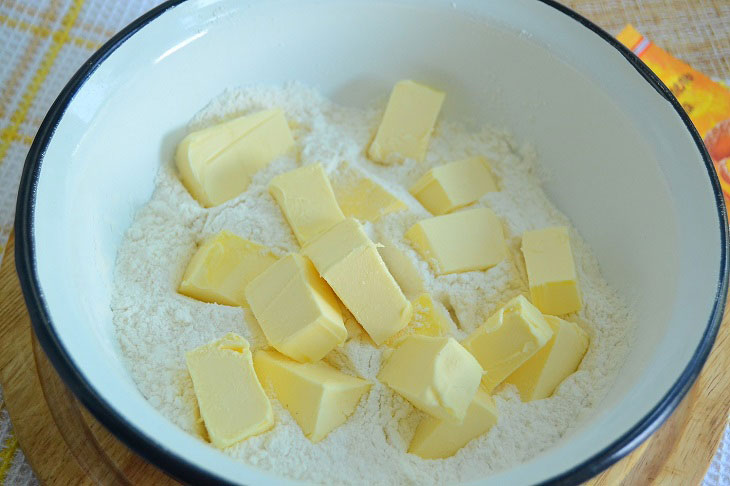 2. Break an egg into a bowl, add salt and ice water.
Instead of water, you can take unsweetened yogurt or kefir.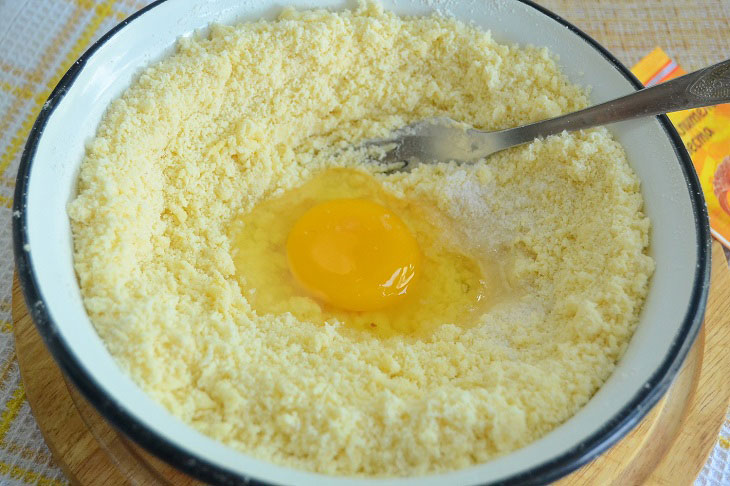 3. Quickly knead the dough, collecting all the ingredients into a single lump. You don't need to knead anything for a long time.
Roll the dough into a ball, cover with cling film and refrigerate for half an hour.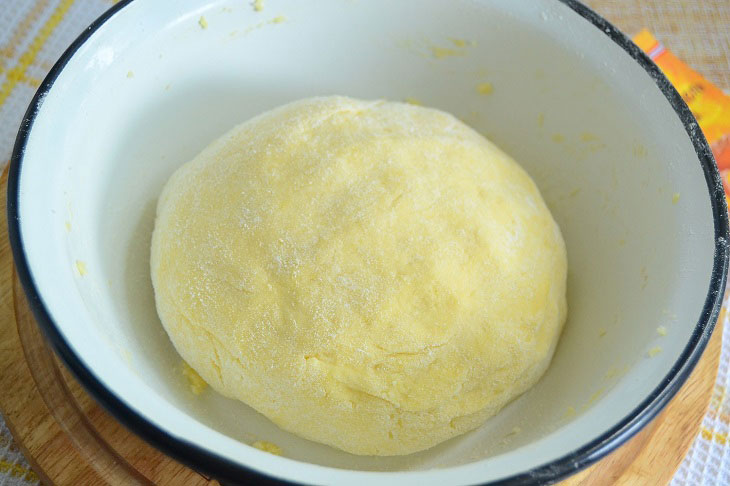 4. We disassemble the cauliflower into separate inflorescences and boil in salted water until soft.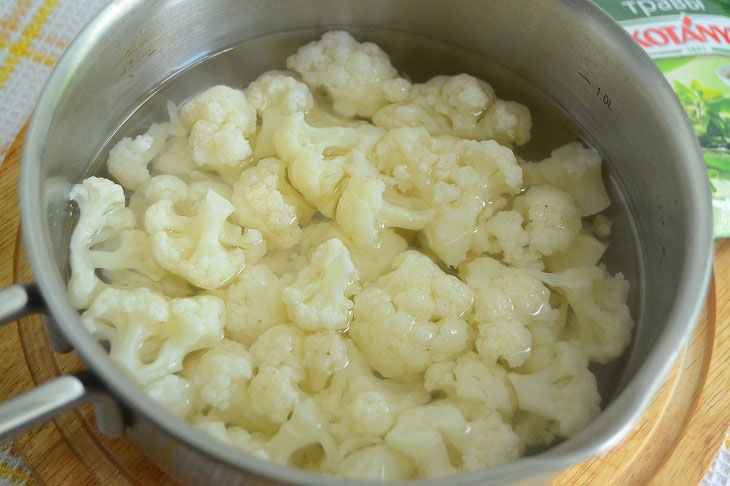 5. Cut boiled pork into a medium-sized cube. Cut the onion into thin strips, sweet pepper into small pieces.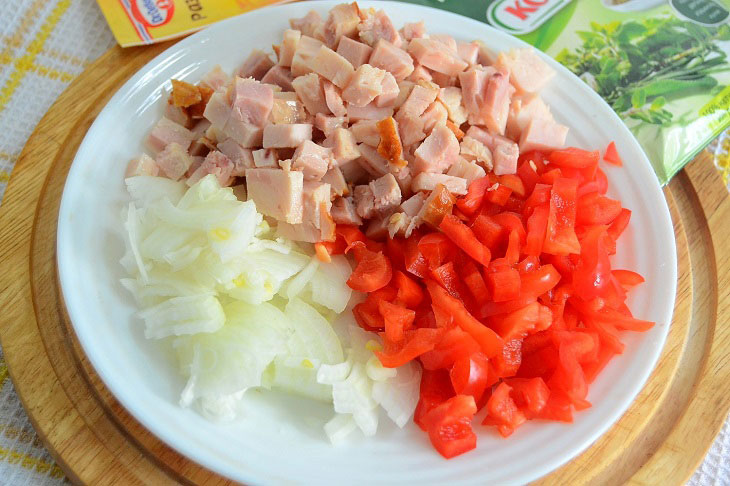 7. For filling, beat the chicken eggs in a bowl with a fork or whisk, salt and pepper to your liking. Pour the cream here and add the grated cheese on a fine grater. We take any cheese at will.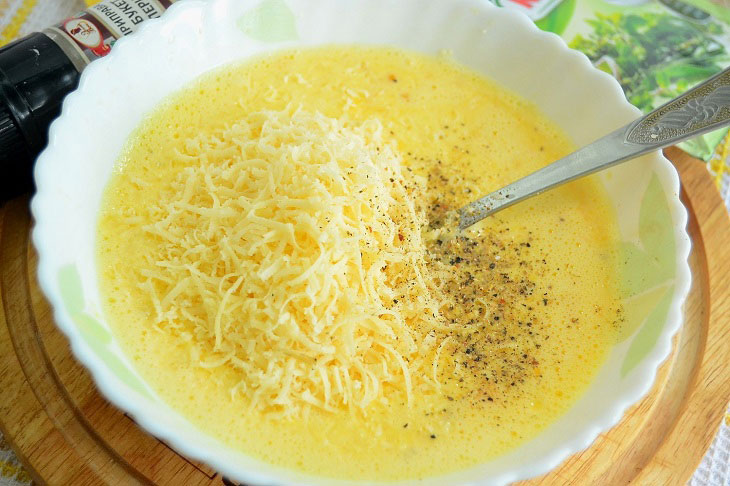 8. Cover a baking dish with a diameter of 22-24 cm with parchment. We roll out the dough with a layer of 0.5 cm and transfer it carefully with a rolling pin into the form. We trim the edges, often prick the base of the future pie with a fork and place it in an oven preheated to 180 degrees for 15 minutes, so that the shortcrust pastry base is slightly browned.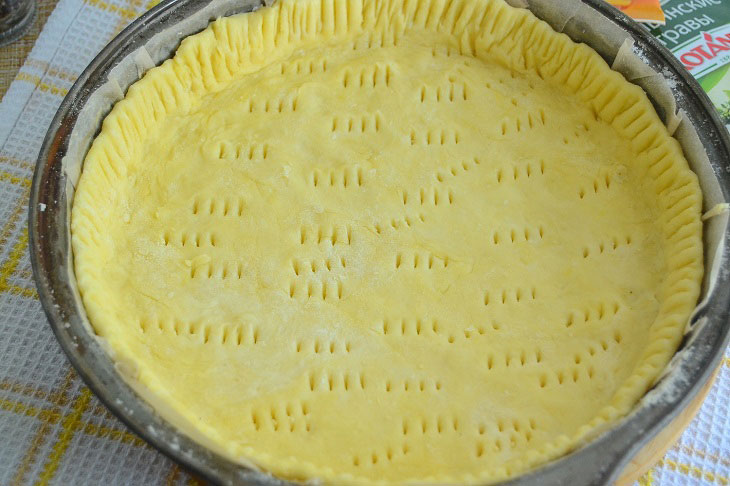 9. We take out the form with the dough from the oven, spread the filling of cauliflower, sweet pepper, onion and boiled pork in an even layer on a slightly browned base. Pour the filling with the prepared filling, place circles of fresh tomatoes on the surface of the pie and return the pie to the oven. Cook for another 35-40 minutes.
Focus on the features of your oven and make sure that the surface of the cake does not burn.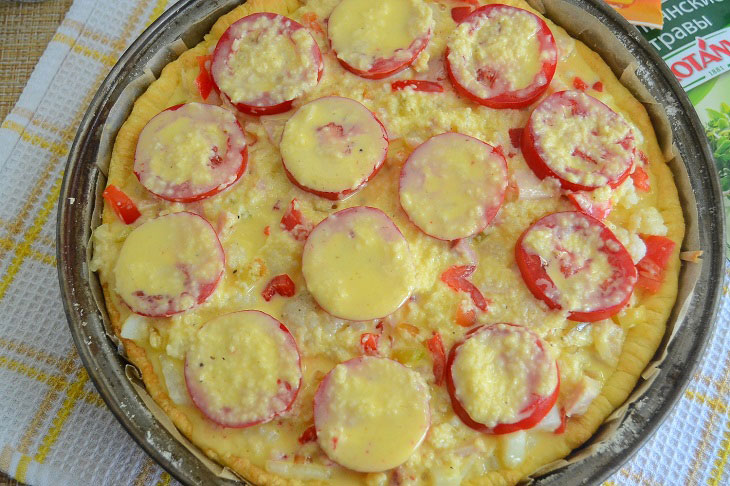 Quiche with cauliflower, sweet pepper and boiled pork is ready.
Let the cake cool a little in the form, transfer it carefully to a dish, cut it with a sharp knife into portioned pieces and serve warm with tea or coffee to the table. This cake remains delicious the next day.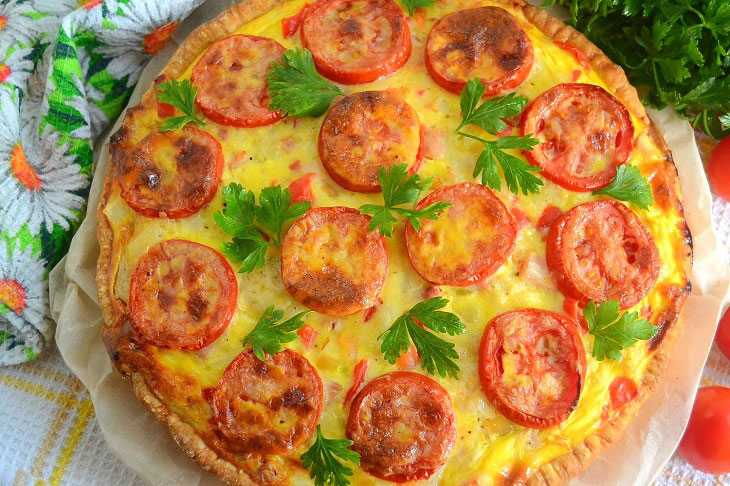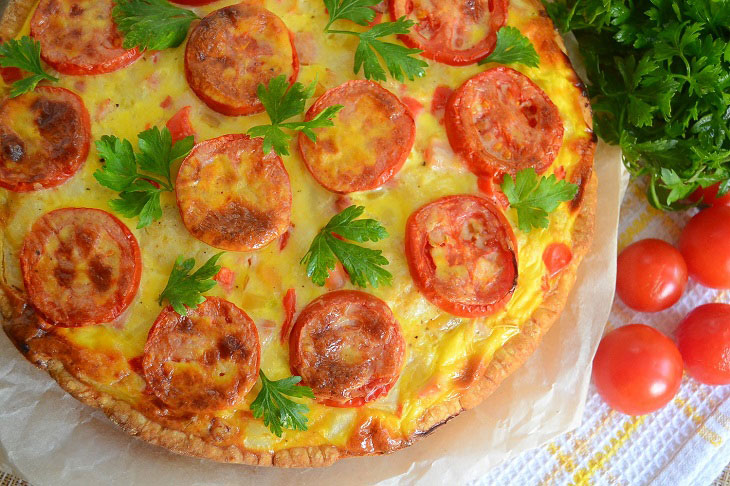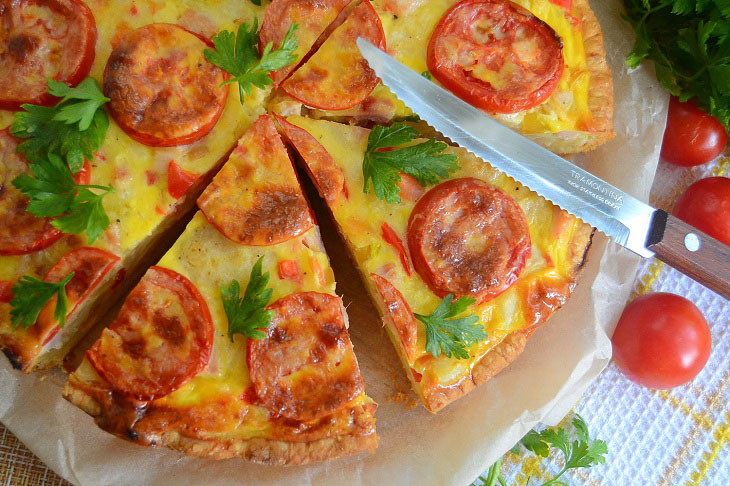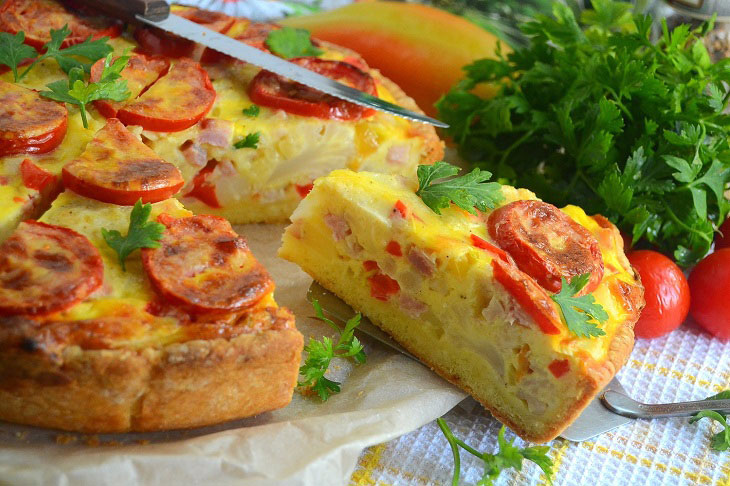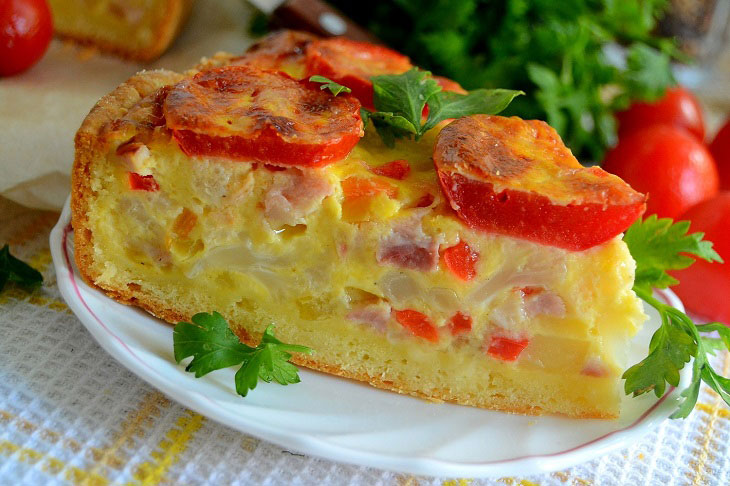 Bon appetit!