Quick pies with cottage cheese can be easily prepared and baked from ready-made puff pastry. It remains only to defrost the dough and make delicious pies with a sweet filling. For today's recipe, we used sweet curd mass.
Everyone loves pies with cottage cheese – adults and children. In this case, it is very convenient to use the curd mass – it is ready to use. You can also bake pies with other fillings, for example, with fruits – with apples, strawberries, peaches or plums. Cottage cheese can be bought all year round and for this recipe – this is the most alternative and practical filling.
Ingredients:
Puff pastry, sheet – 250 g.
Curd mass is sweet, for example, with raisins – 200 g.
Chicken egg – 1 pc.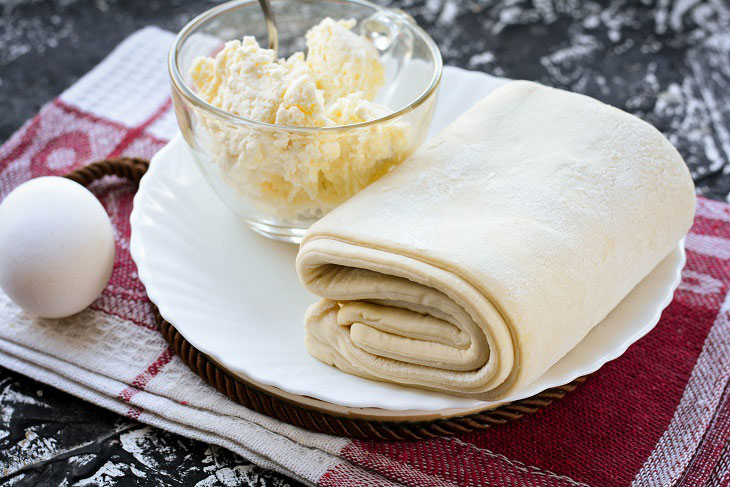 How to cook:
1. Defrost the finished puff pastry and cut into approximately equal squares. We got the size somewhere 8×8 cm.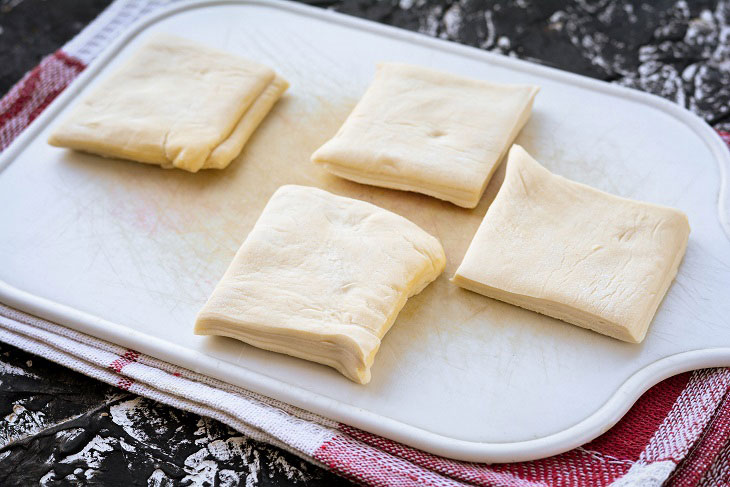 2. Roll out each piece of dough with a rolling pin.
If the dough sticks to the surface, you can sprinkle with a little flour.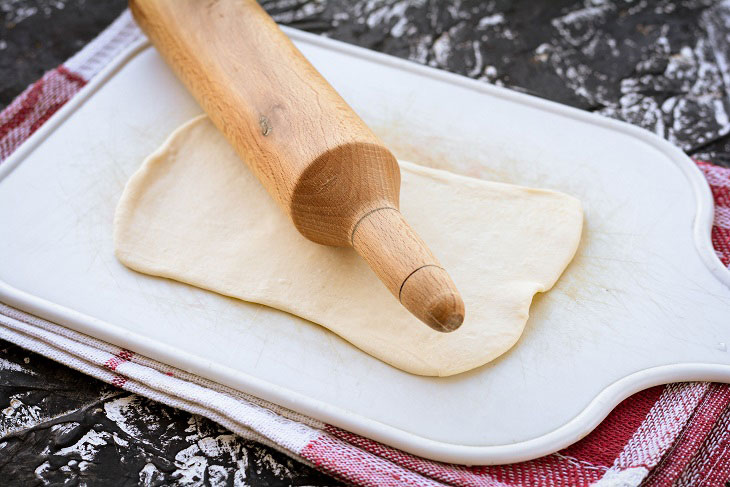 3. Put a teaspoon of curd filling on one part of the dough. On the second part of the dough, make oblique cuts with a knife.
For the filling, you can use a sweet curd mass, for example, with the addition of raisins or sweet curds (without chocolate). You can also buy cottage cheese and mix it with sugar and add washed raisins.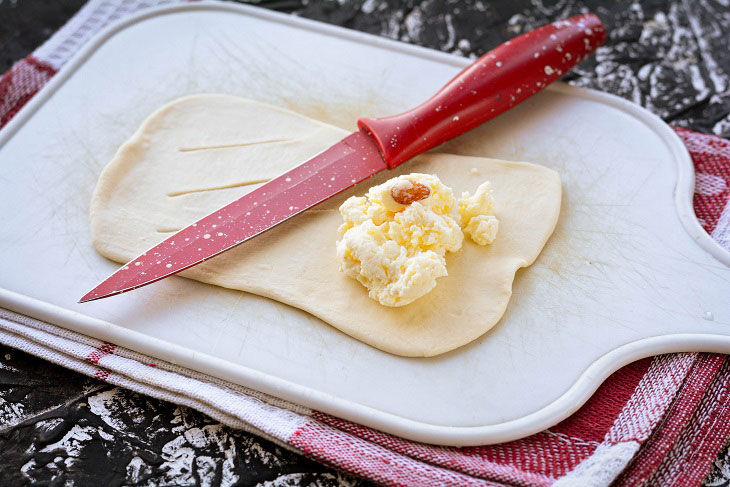 4. Pinch the pies, covering a part of the dough with cuts over the curd filling, pinch the edges, press well.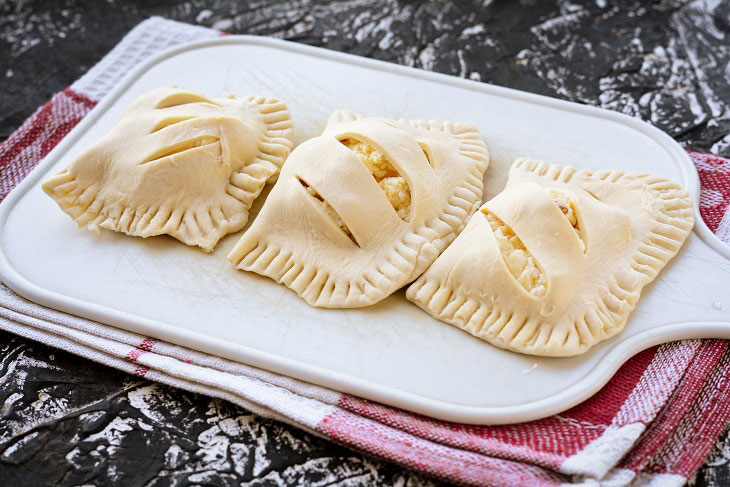 5. Shake the chicken egg in a container.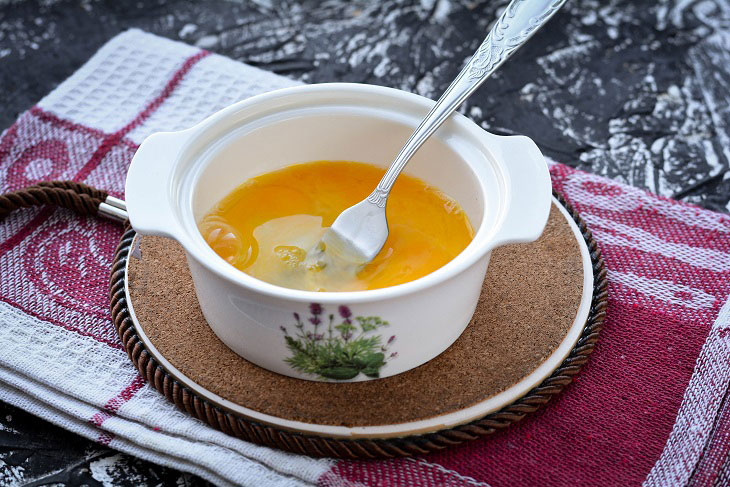 6. Lubricate the pies with a beaten egg, put the products on a baking sheet. You can line a baking sheet with parchment paper or lay out a silicone mat.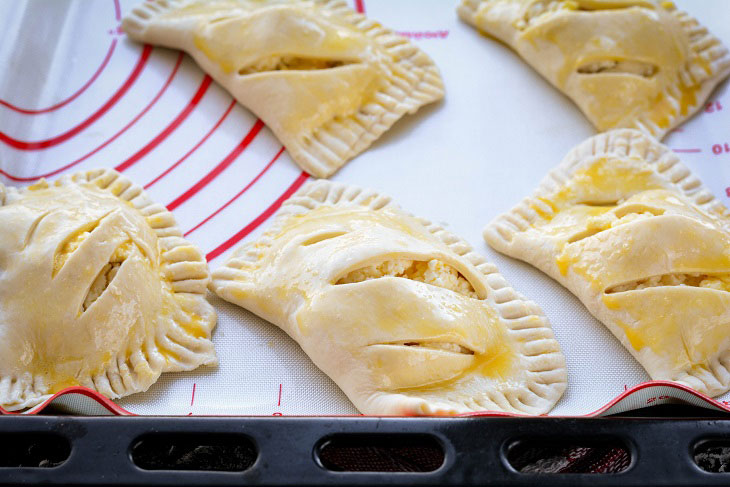 7. Preheat the oven to 200-220C, put the dessert to bake. After 15 minutes everything is ready. The pies were browned, became lush and golden. Take them out of the oven and cool slightly.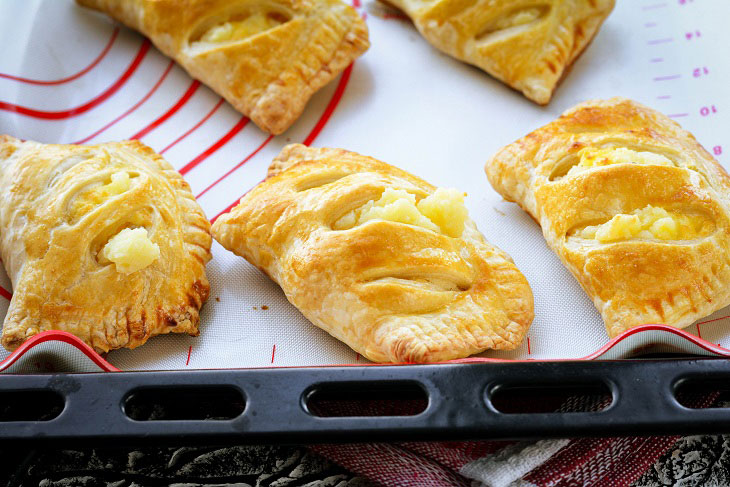 Serve ready-made pies to the table, supplementing them with a cup of milk, tea or coffee. Crispy crust, tender sweet filling – impossible to tear yourself away.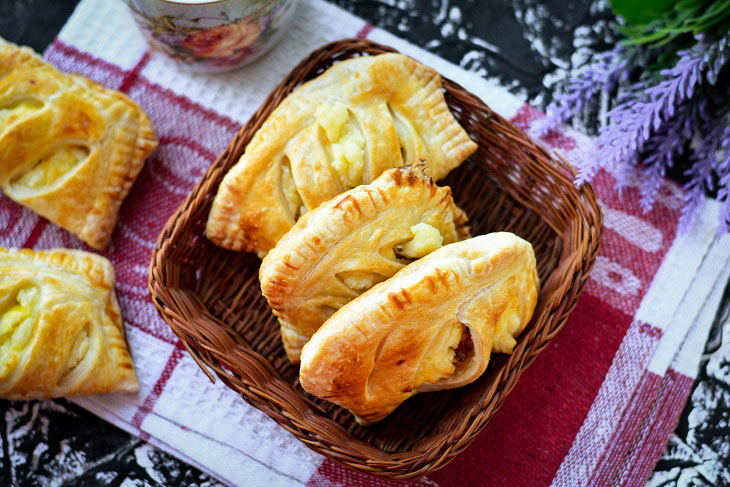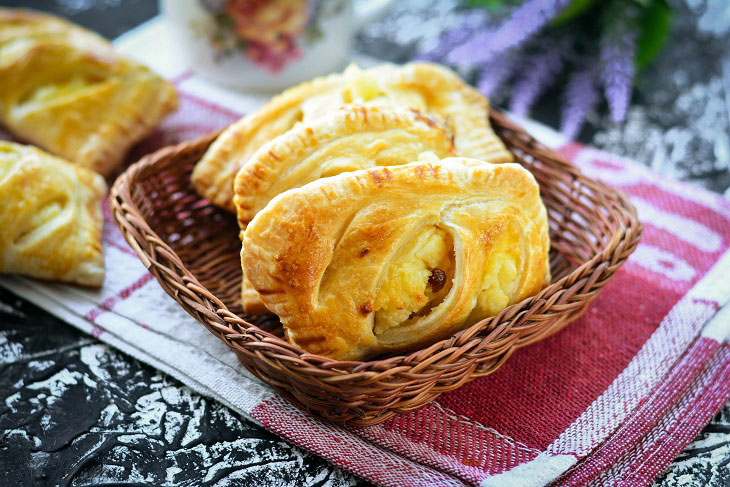 Enjoy your meal!