Than only champignons are not stuffed! This is a stuffing from meat, and from cottage cheese, and even from seafood. In a word, many products and their various combinations are suitable for minced meat. But, we will not prepare an exquisite dish of exotic products, but will focus on a very simple stuffing for mushrooms, consisting of potatoes, pickles, spicy onions and cheese. Actually, hence the name of the recipe – stuffed champignons "Rustic motive".
Ingredients:
Champignons large – 6 pcs. weighing approximately 100 g each.
Potato – 350-360 g.
Pickled cucumbers – 60-70 g.
Onion – 1 small head.
Mayonnaise – 2 tbsp. l.
Refined sunflower oil – 1 tbsp. l.
Hard cheese – 40-50 g.
Freshly ground black pepper – to taste.
Salt – to taste.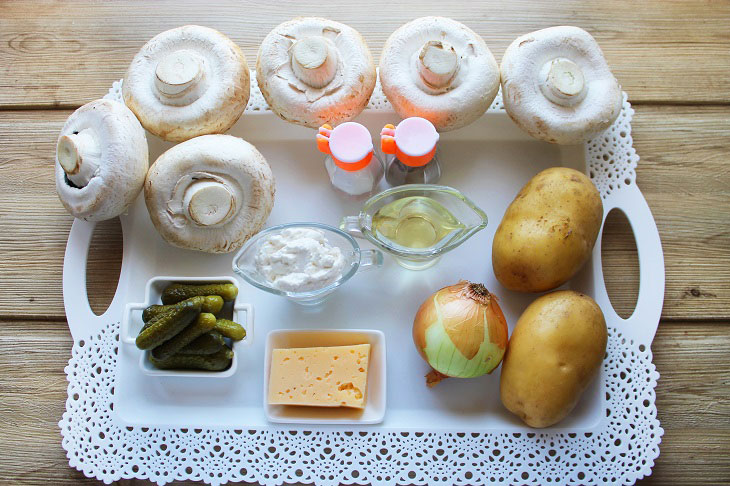 How to cook:
1. Wash the potatoes thoroughly with a vegetable brush, as you will cook them in their "uniform".
Put the tubers in a saucepan, cover with cold water, let it boil, add salt and cook until tender.
Cooking time depends on the size of the potato and its variety and is approximately 20 – 25 minutes.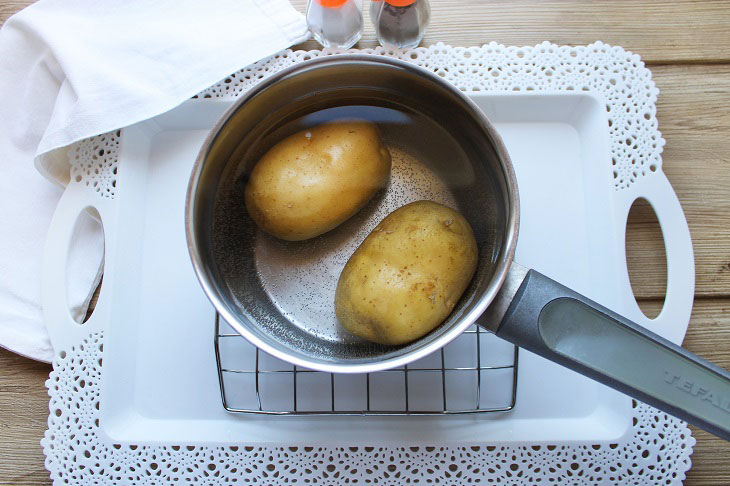 2. Rinse mushrooms quickly and wipe with a napkin. Carefully cut out the legs.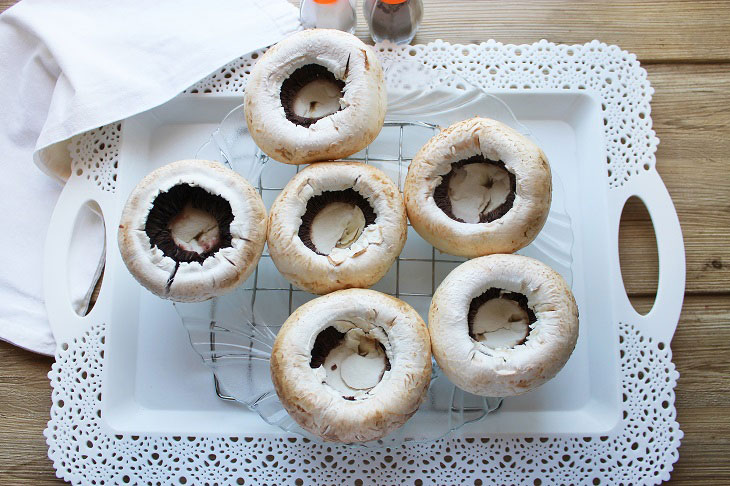 3. Peel the onion and cut into small cubes. Heat the sunflower oil in a frying pan and fry the onion in it for 3 minutes.
4. While the onion is sautéing, finely chop the mushroom stalks and add them to the onion. Cook mushrooms with onions until golden brown.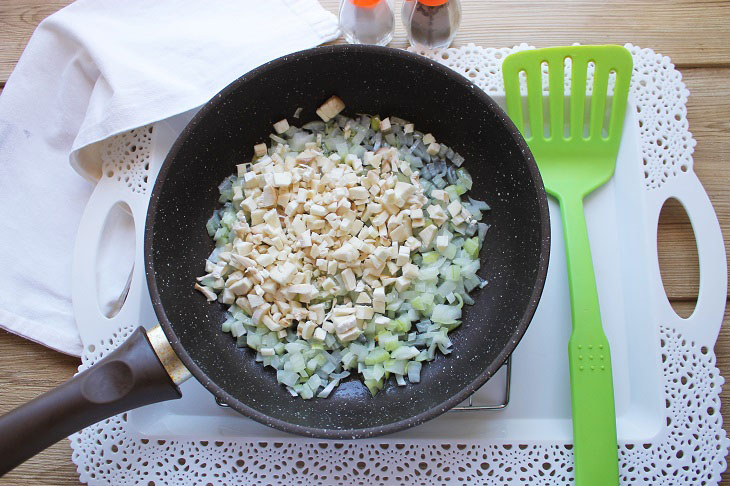 5. Transfer the fried mushroom legs with onions to a bowl.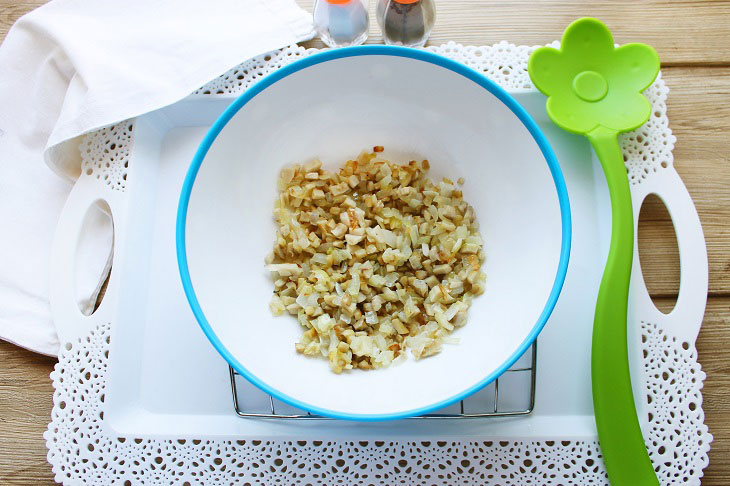 6. Finely chop the pickled cucumbers and put them in a bowl.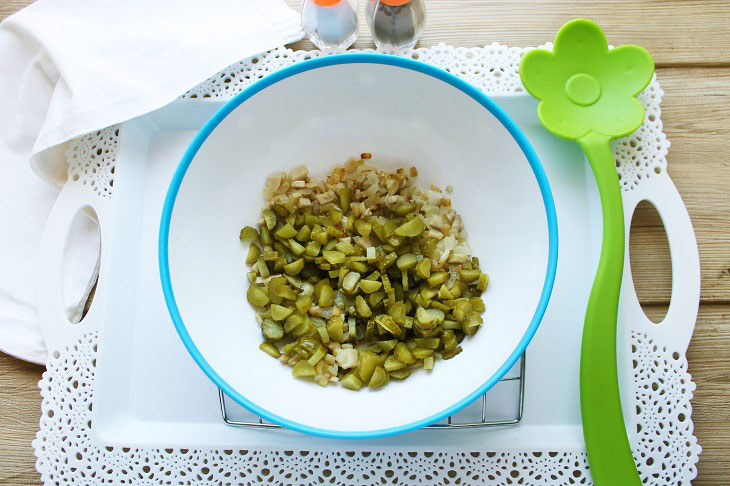 7. Peel the potatoes and also finely chop (as in Olivier). Add to the rest of the ingredients.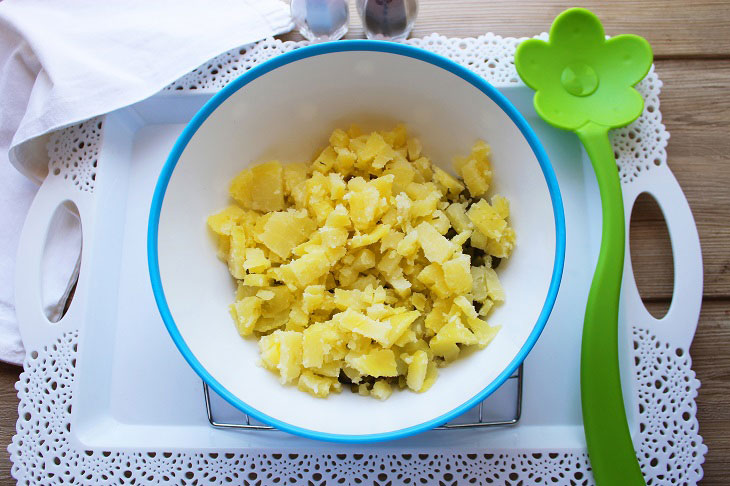 8. Season with black pepper and salt. Add the last ingredient with caution, not forgetting that the cucumbers are already salted. Season with mayonnaise. Stir.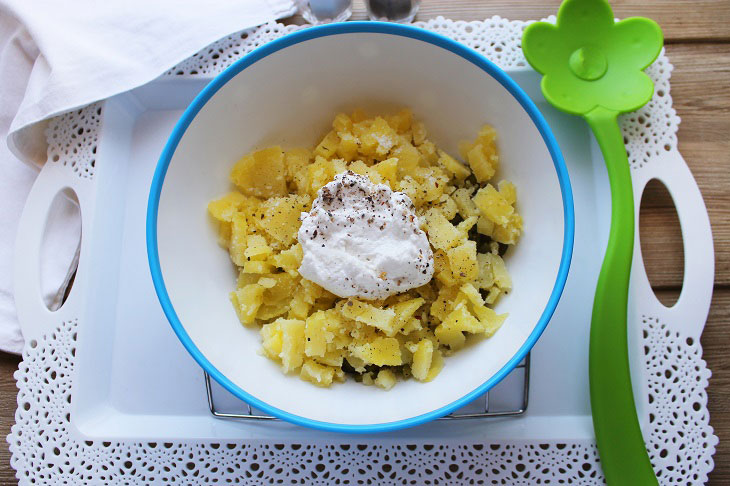 9. Fill, tamping with a teaspoon, champignon caps with stuffing.
Preheat the oven to 180 degrees.
Line an ovenproof dish or baking sheet with parchment paper. Lay out stuffed hats.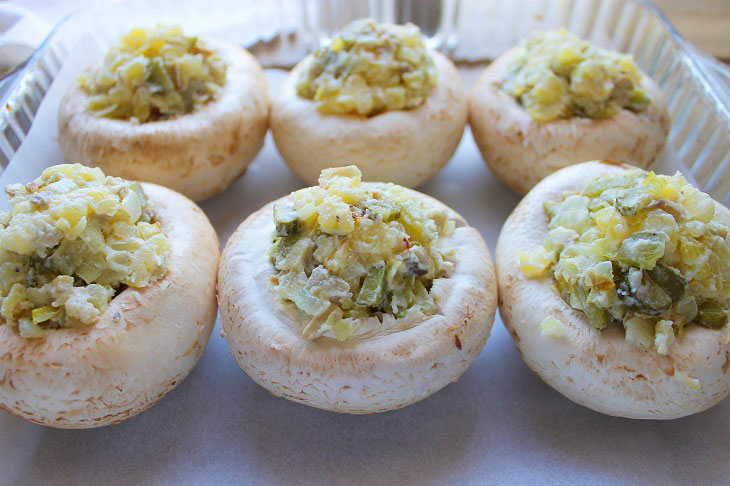 10. Grate hard cheese on a fine grater and sprinkle the filling on it, as shown in the photo.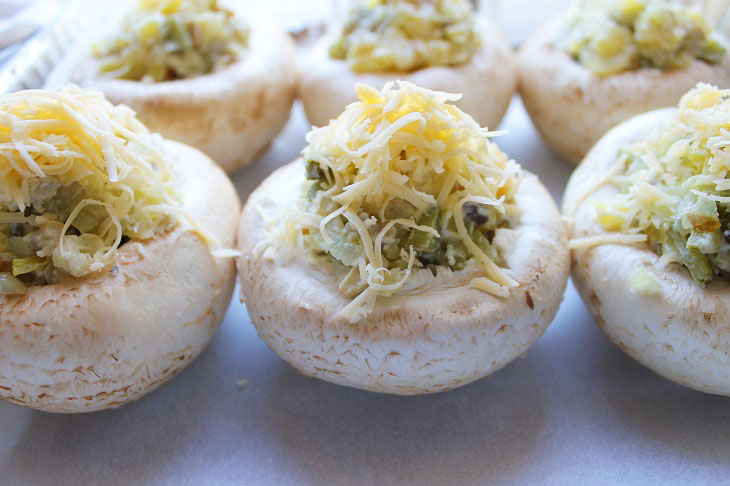 11. Place the mushroom dish in the oven and cook for about 25-30 minutes. The filling does not require heat treatment, therefore, during the specified time, the mushrooms will become soft and the cheese will melt and brown.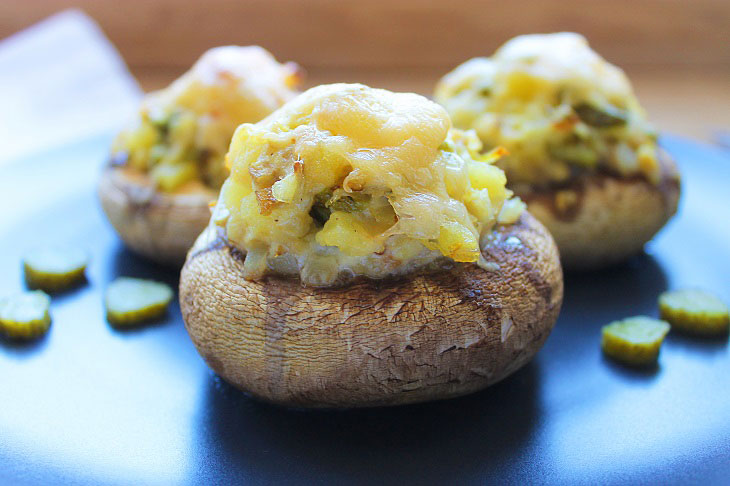 Serve the champignons stuffed with "Rustic Motif" hot on a flat dish.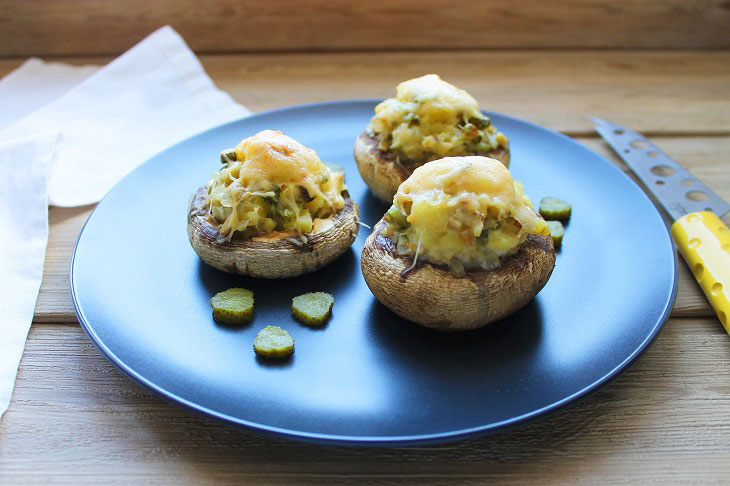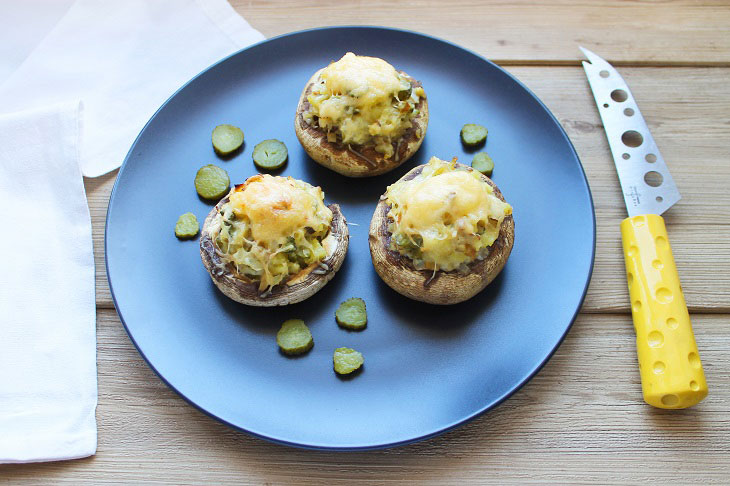 Bon appetit!