Juicy and tasty salad with chicken and mushrooms is not in vain called "Raffaello", because small neat balls are formed from the salad mass and crumble in grated cheese. In appearance, the balls just resemble a popular sweet. To make the cheese balls look neat, you should use a fine grater or even a blender to get cheese crumbs. The type of cheese is not important.
Upon closer inspection, the preparation of the dish is quite simple.
Ingredients:
Champignons – 7-8 pcs.
Bulb (medium size) – 1 pc.
Vegetable oil – 25 ml.
Mayonnaise – 30 ml.
Chicken egg – 2 pcs.
Pickled cucumber – 1 pc.
Chicken fillet – 180 g.
Hard cheese – 70 g.
Salt – 2 pinches.
Spices – 2 pinches of spices (optional)
How to cook:
1. Mushrooms can be taken both fresh and frozen. They need to be cut into small pieces.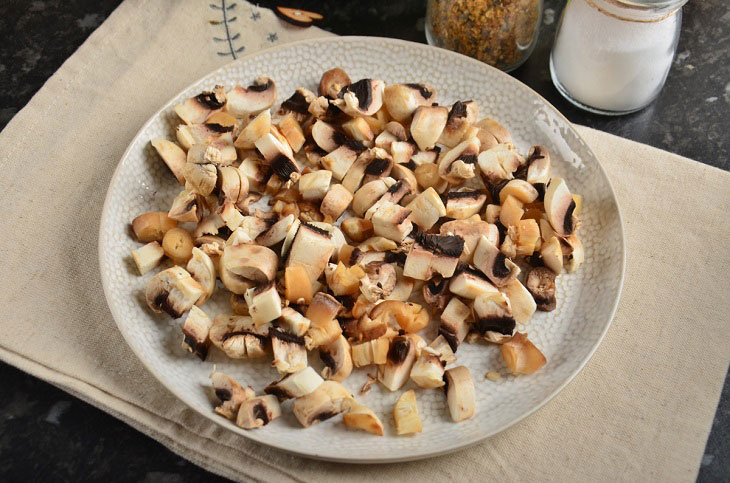 2. The onion must be peeled and finely chopped, put to the mushrooms.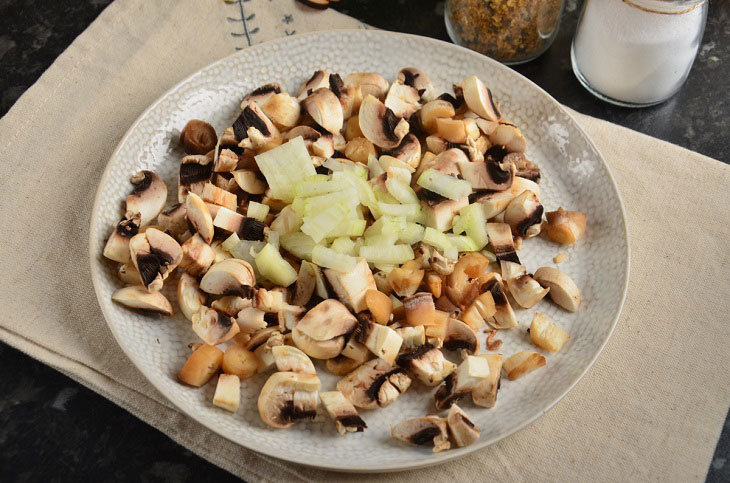 3. In a frying pan, heat the oil for frying, send the champignons and onions to fry. Reduce the heat immediately so that the food does not burn, and also salt them. Fry, stirring, for 5-6 minutes.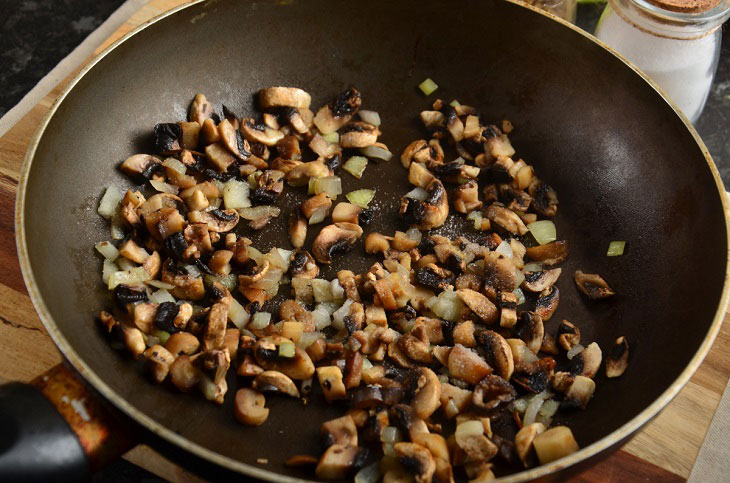 4. Peel hard-boiled chicken eggs and chop into small cubes, put in a salad bowl.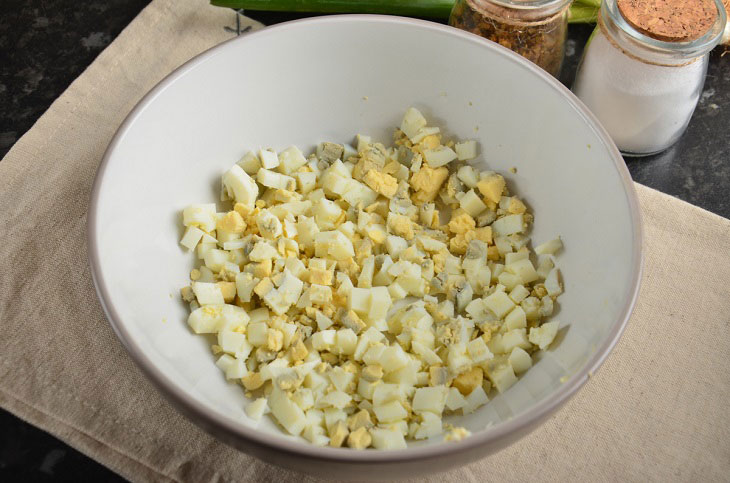 5. Cook the boiled chicken fillet in advance, cool and cut into small cubes, send to the salad bowl with the eggs.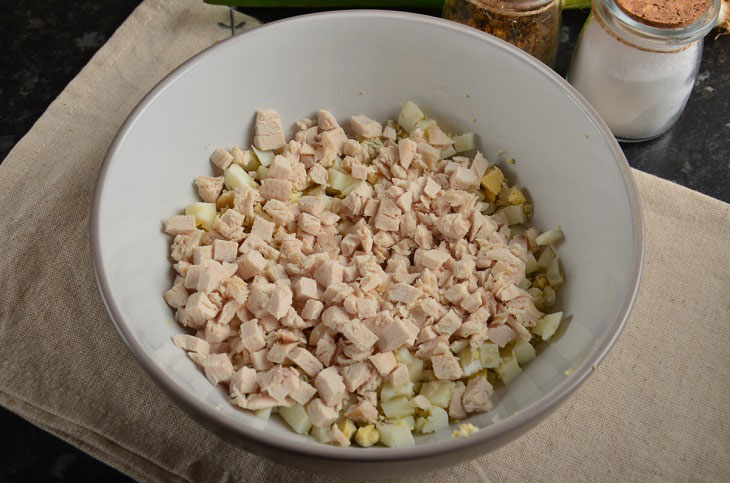 6. Finely chop the pickled cucumber, drain the marinade and transfer the product to a salad bowl.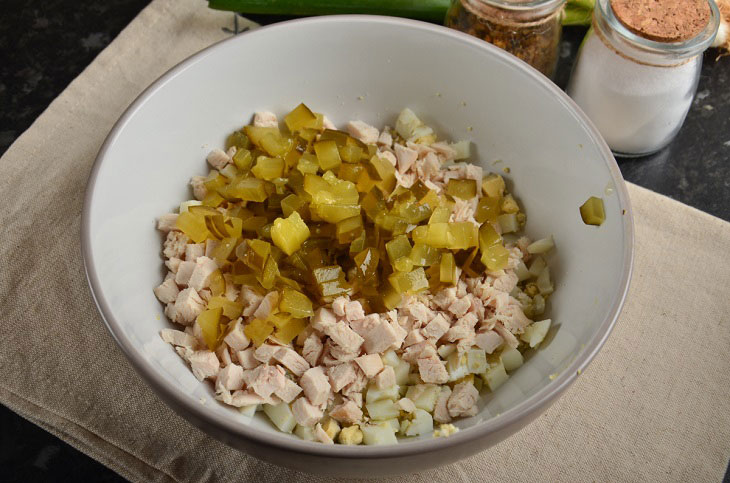 7. Let the fried mushrooms with onions cool slightly, then also transfer them to a bowl.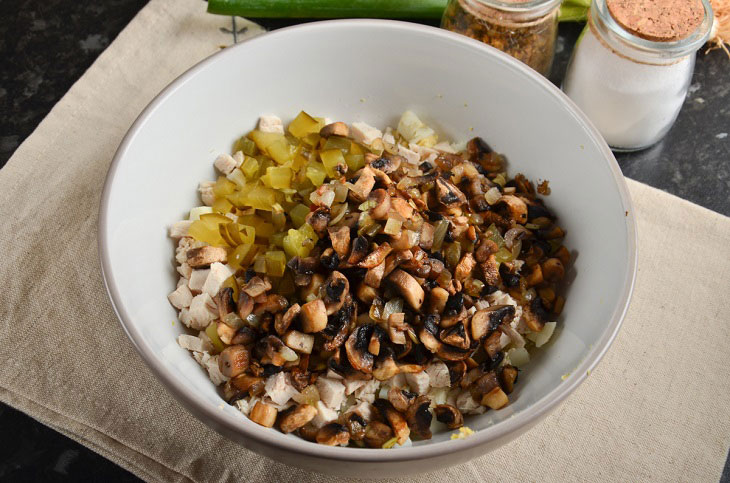 8. Lightly salt the salad and add a little spice, season with mayonnaise.
You can take mayonnaise of any fat content, store-bought or homemade – with additives in the form of mustard, lemon juice, garlic, spices.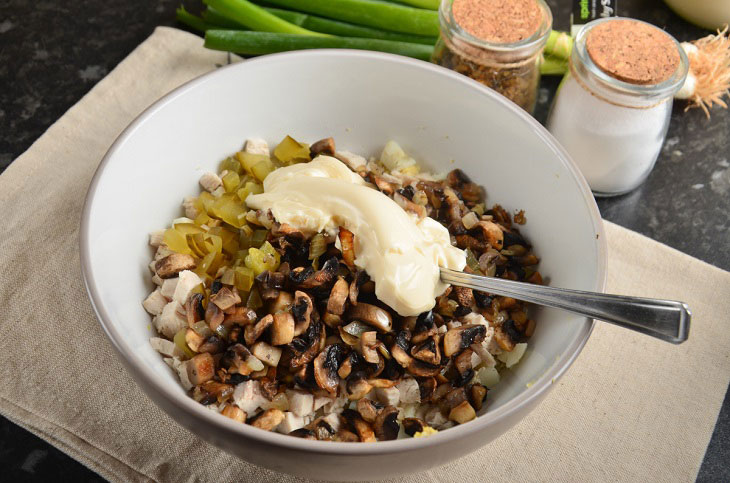 9. Mix everything thoroughly.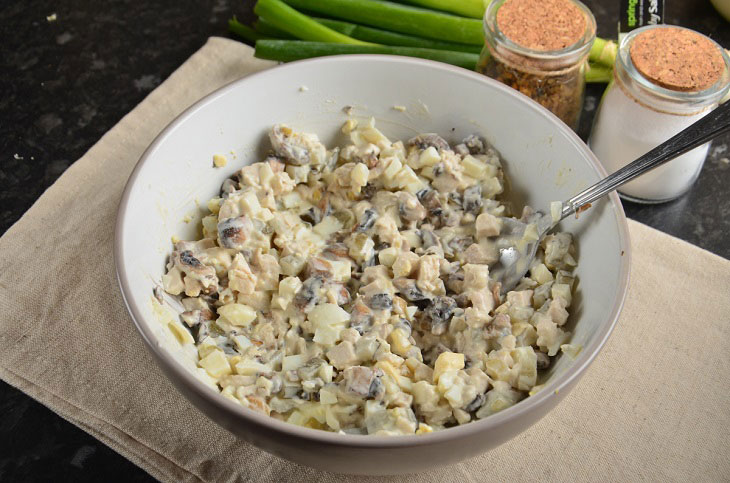 10. With wet hands, form small balls and place them on a saucer.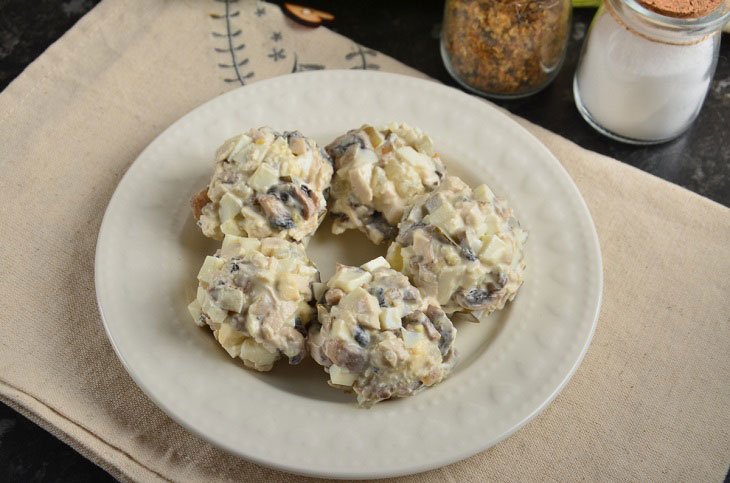 11. Sprinkle the balls generously with grated hard cheese. The dish is ready to serve.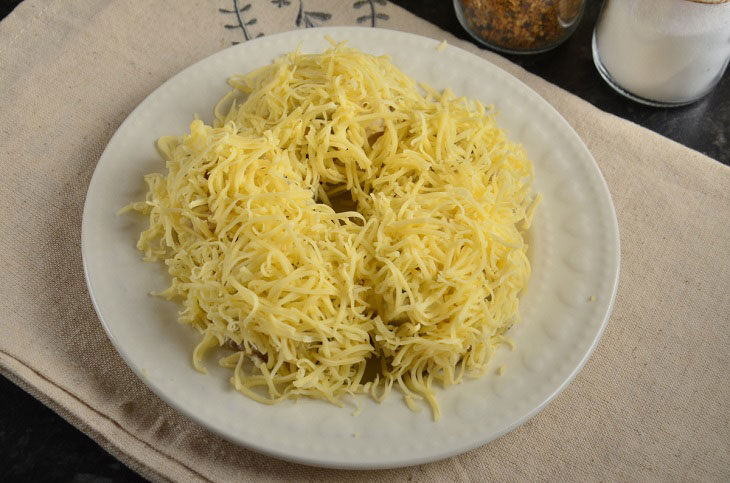 Before serving, it will not be superfluous to decorate the dish with fresh herbs – onions, parsley, basil.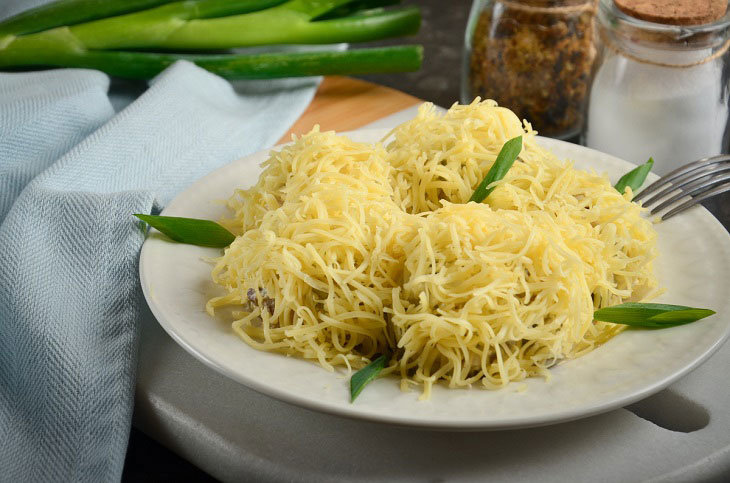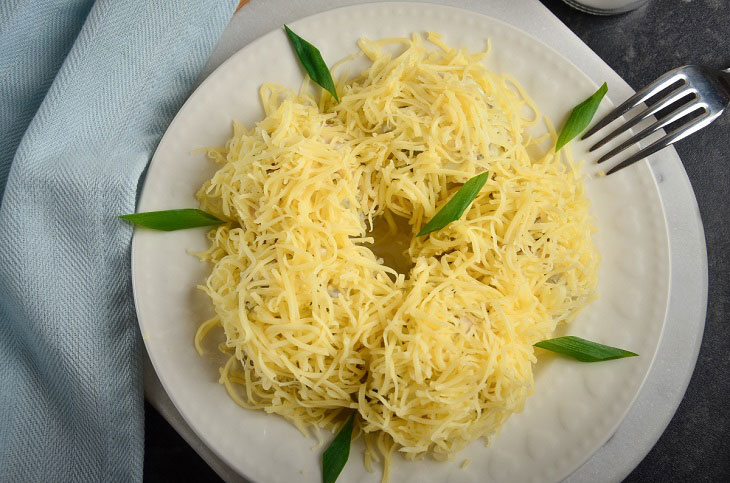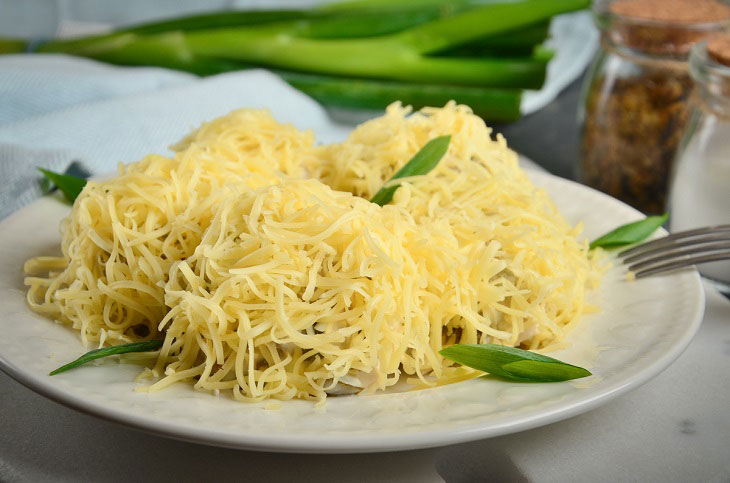 Enjoy your meal!