For any holiday, you can cook a very tender and tasty salad with sprats and butter. Due to the fact that the main ingredients in this appetizer are sprats and butter, you must definitely buy them of excellent quality. Serve the finished snack to the table only after it has stood in the refrigerator for at least an hour.
Since butter is added to the salad, and sprats are also quite fatty, it is better to prepare some kind of side dish for this dish. It can be either ordinary boiled pasta or potatoes in any form.
To make the salad look more impressive, it is best to serve it on a flat dish and draw a spiral on top with mayonnaise. Or decorate the salad with greens, only it must first be washed and finely chopped. You can also put the lettuce leaves on a flat dish, and then put the ingredients on them in the desired sequence.
Ingredients:
Sprats – 1 bank.
Butter – 50 g.
Eggs – 2 pcs.
Mayonnaise – 40 g.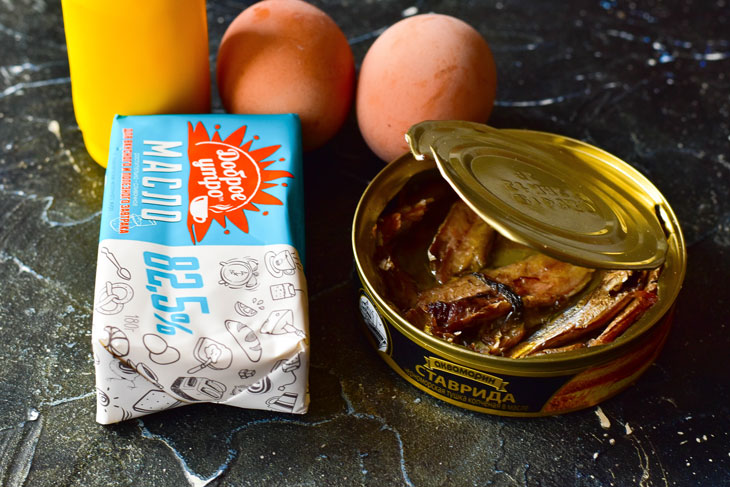 Cooking:
1. Carefully open a jar of sprats with a special key. Mash the fish with a fork and immediately put it on a dish.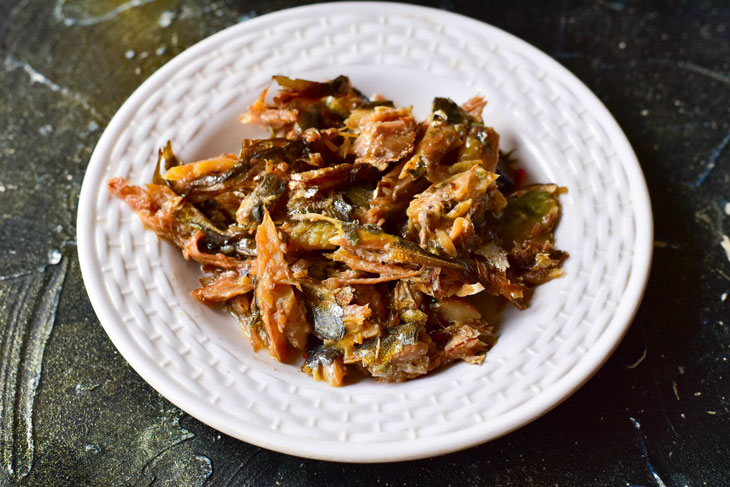 2. Remove the wrapping from the butter, or just immediately cut off the right amount of it. Grate it on a coarse grater immediately on the fish.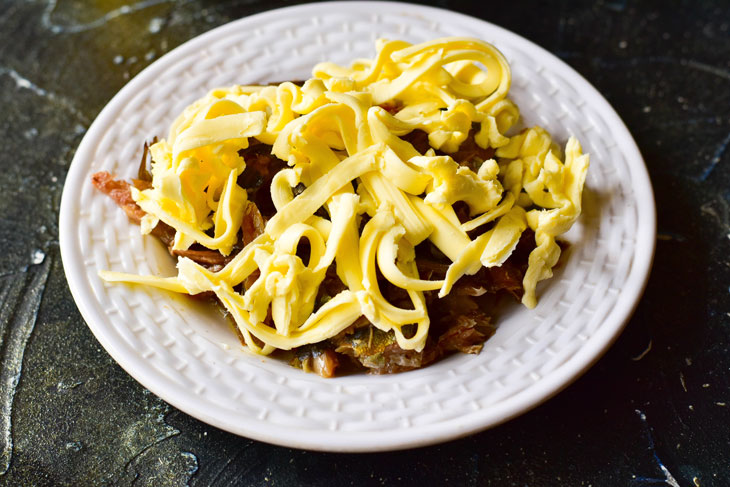 3. Put the eggs in a saucepan, if there is warm water, pour it in and send it to the fire. So the water boils faster. Boil eggs for seven minutes. Then they must be cooled, for this, simply fill them with cold water. Peel the shell, grate the eggs on top of the butter on a coarse grater.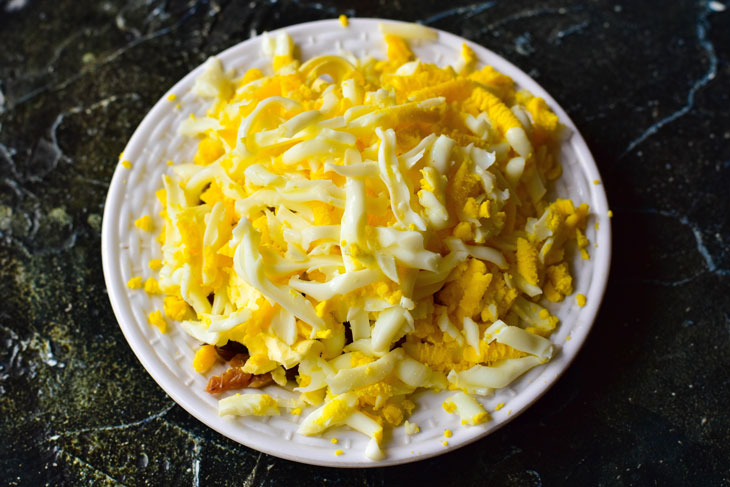 4. In conclusion, just make a spiral out of mayonnaise so that the salad looks more original. It is most convenient to pour the mayonnaise into a special gravy boat, and squeeze the mayonnaise out of it. So the spiral will look more neat.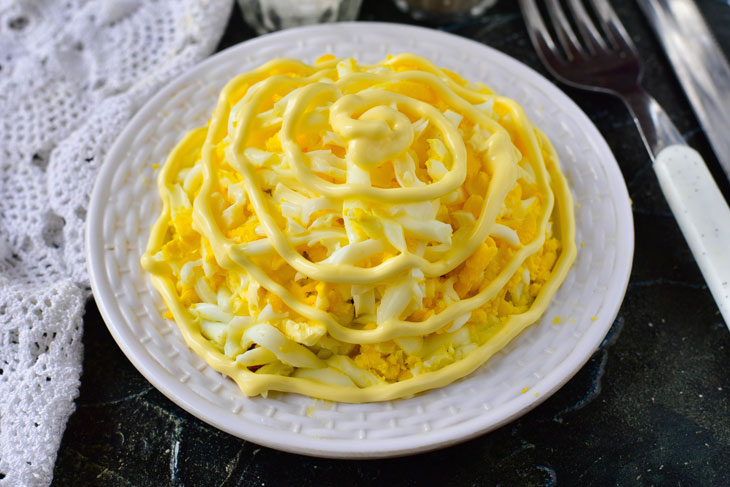 Here is the salad!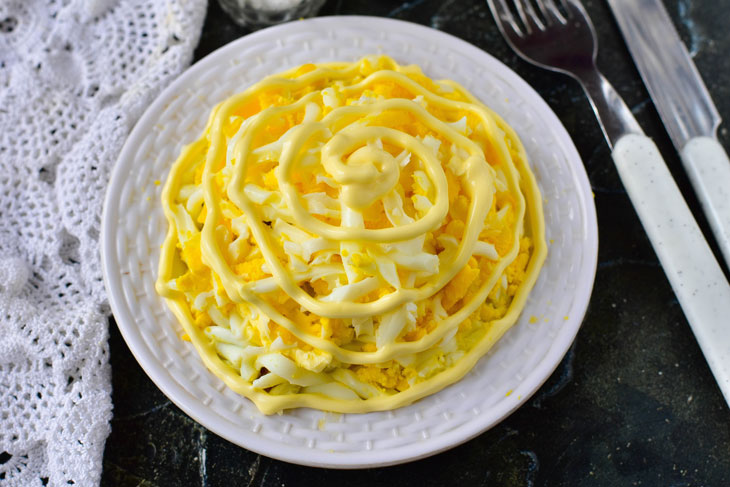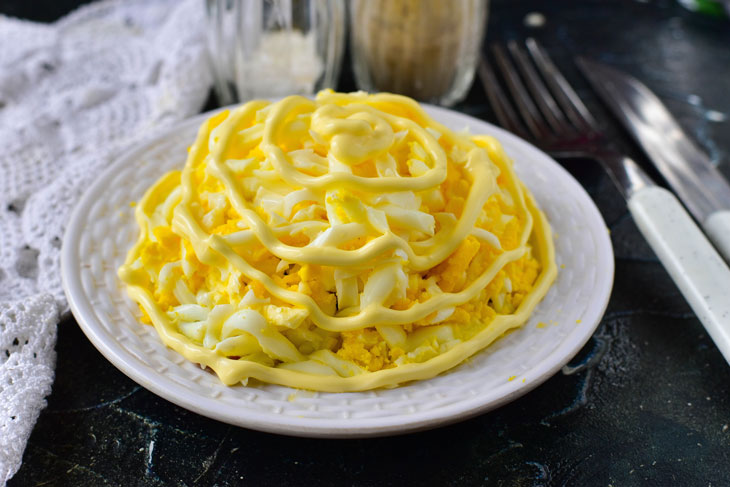 Enjoy your meal!