Today we offer a recipe for a simple, but satisfying and nutritious salad, which is called "Piquant Note". The salad is prepared from the simplest and most affordable ingredients – fillet, mushrooms, tomatoes and cheese. Many people love this composition, therefore, everyone will like the salad. You can dress the salad with mayonnaise, but we offer a lighter option – yogurt / sour cream, garlic and mustard – this sauce fits here just perfectly, it creates that very piquant note.
You can serve salad to the table just for lunch or dinner, or as a festive salad. If you have few people visiting, this salad can be served in portions. Well, if you were looking for a delicious and inexpensive salad recipe, you found it, let's get started.
Ingredients:
Chicken fillet – 1 pc.
Champignons – 150 g.
Hard cheese "Royal" – 100 g.
Tomatoes – 100 g.
Yogurt-based sauce – 3 tbsp. l.
Salt, pepper – to taste.
Lettuce leaves – 3 pcs.
Vegetable oil – 1 tbsp. l.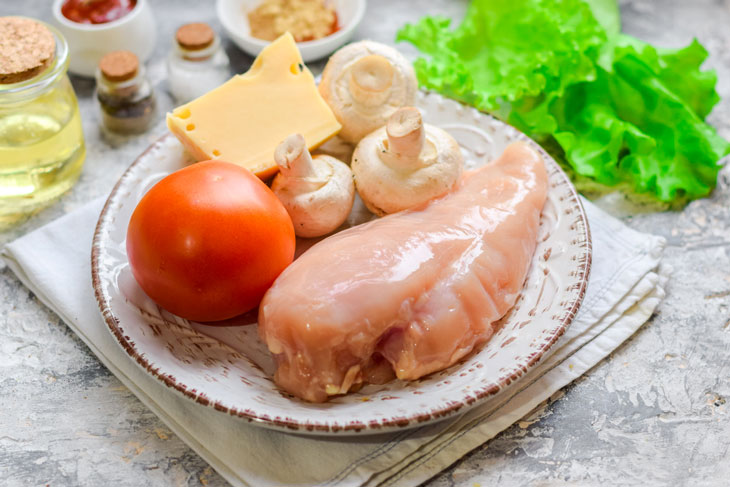 Cooking:
1. Prepare all the ingredients according to the list. The sauce can be replaced with mayonnaise, but a clove of garlic missed on the press should also be added to it.
Rinse and dry the chicken fillet, transfer to a saucepan, add water, add peppercorns and bay leaf. Boil the fillet for 25 minutes. Cool the fillet after.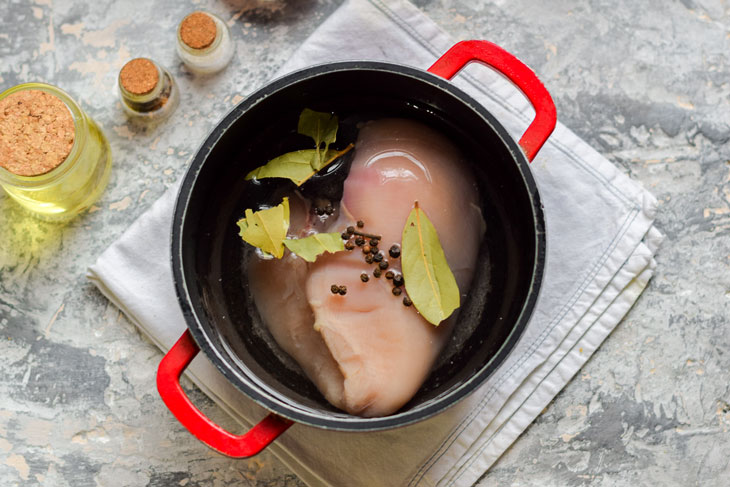 2. Wash and dry the mushrooms, cut the mushrooms into small pieces.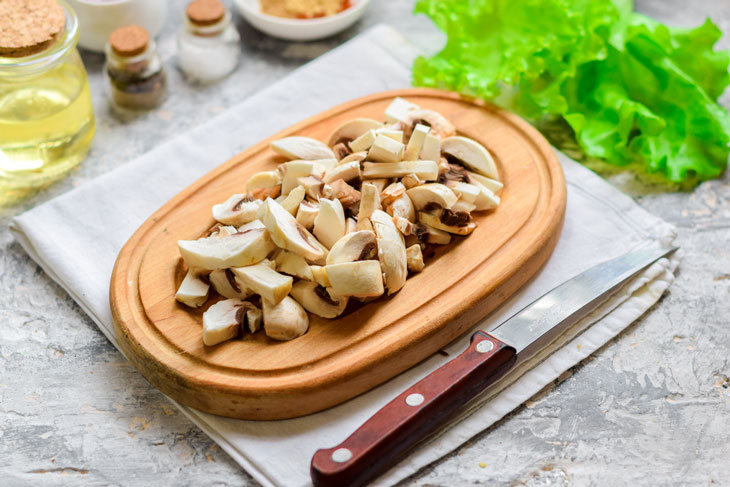 3. Fry the mushrooms in vegetable oil – just a couple of minutes.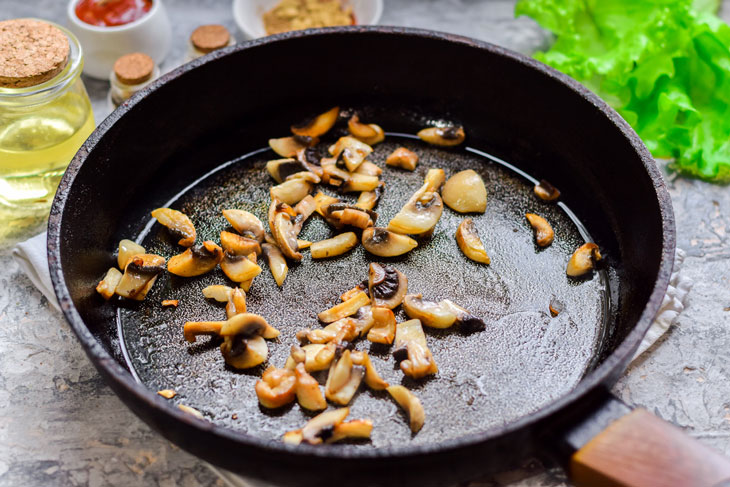 4. Cut the chicken fillet into small pieces.
5. Prepare a salad dish – cover it with lettuce leaves and lay out the chicken fillet.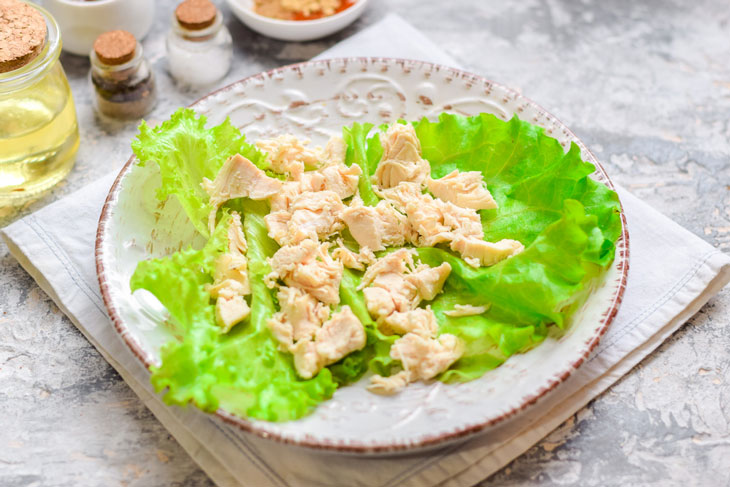 6. Arrange fried mushrooms on top of the chicken. Add salt and pepper to salad to taste.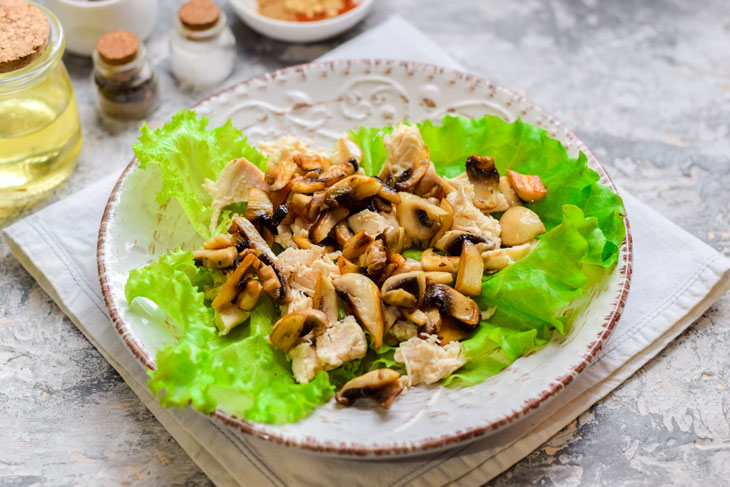 7. Brush salad with yogurt-based dressing (with mustard and minced garlic).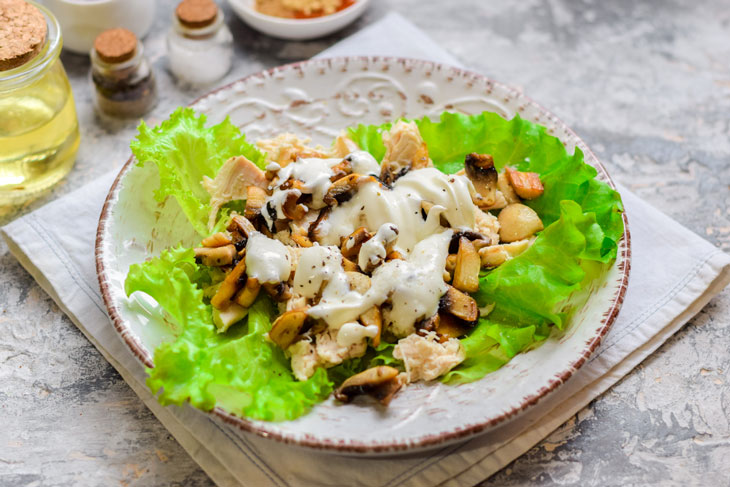 8. Rinse the tomatoes, remove the stem. Cut the tomatoes into slices and lay on top of the mushrooms.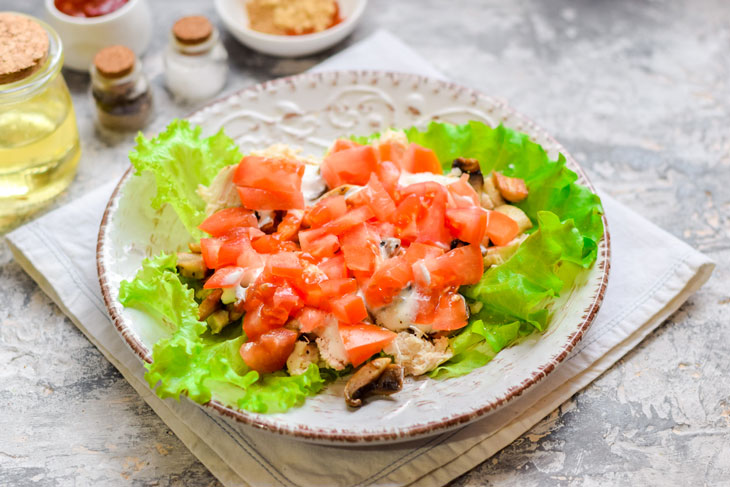 9. Sprinkle the salad with grated hard cheese and serve.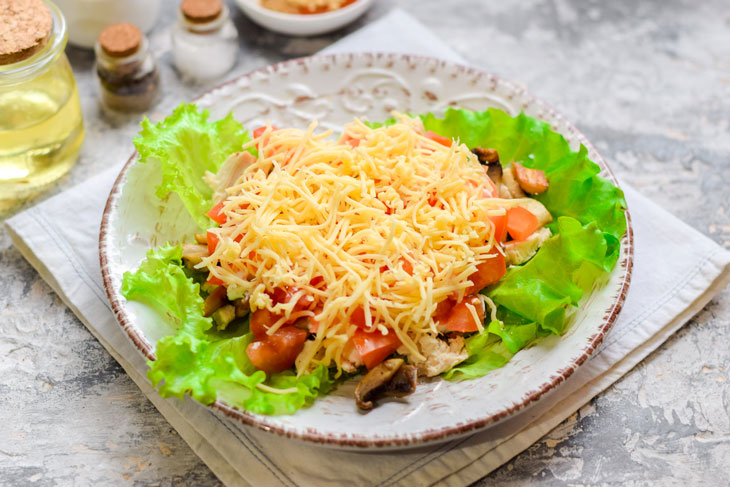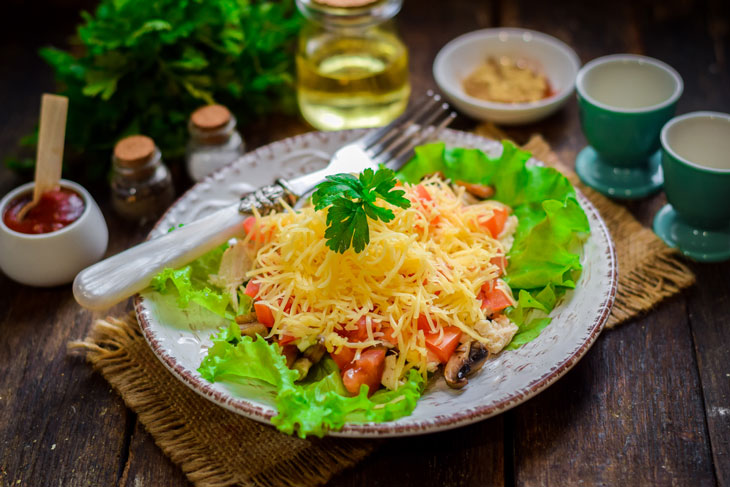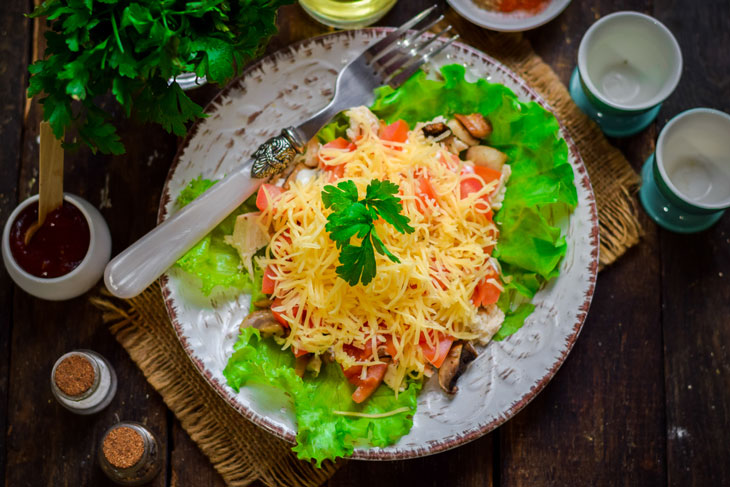 Enjoy your meal!