Roast in Italian is an interesting dish, as you can safely cook it at home and have no doubt that it will not work out. It is difficult to describe in words what kind of dish turns out to taste, but I would like to note that it is a must to cook it.
When choosing meat, you can stop at pork or chicken fillet. If you like turkey meat, then get it. As additives, you should use rosemary, salt, sugar, tomato paste, starch. It is thanks to the latter that the meat will come out in such a way that it can be safely put on the table with any side dish and not worry that it will be dry.
It is best to serve roast in Italian to the table immediately hot, as it will not be so tasty and attractive in appearance when cold. If you like vegetable salads, then feel free to cook them. For example, a good roast will go well with a salad of fresh tomatoes and cucumbers. By the way, these vegetables can simply be put in a bowl for roast, large of which are cut into several parts.
Ingredients:
Chicken fillet – 300-400 g.
Salo – 50 g.
Tomato paste – 0.5-1 tbsp. l.
Salt – 3 pinches.
Ground black pepper – 1-2 pinches.
Onion – 0.5 pcs.
Garlic – 1 clove.
Sugar – 1 pinch.
Dried rosemary – 1-2 pinches.
Starch – 1 tsp
How to cook:
1. Cut the fat.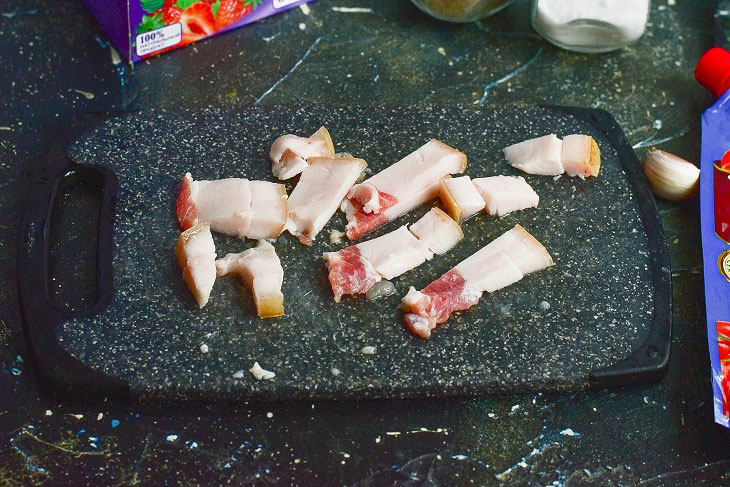 2. Onion cut into half rings.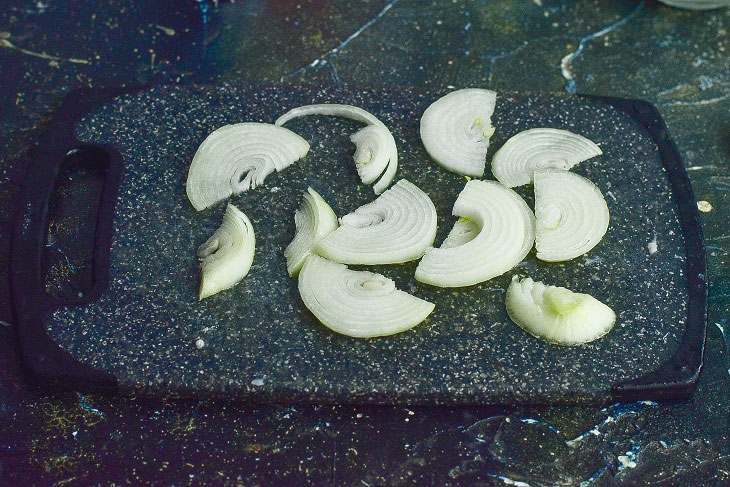 3. Wash the chicken fillet very well and cut into medium-sized pieces.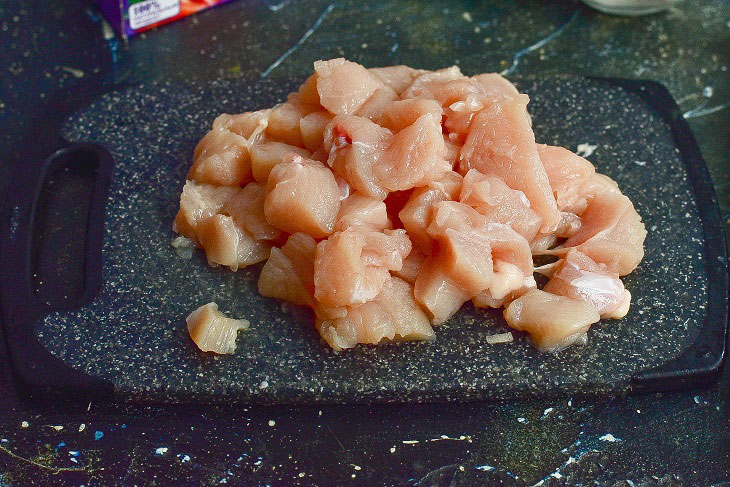 4. Fry the fat in a pan. Put it on a separate plate.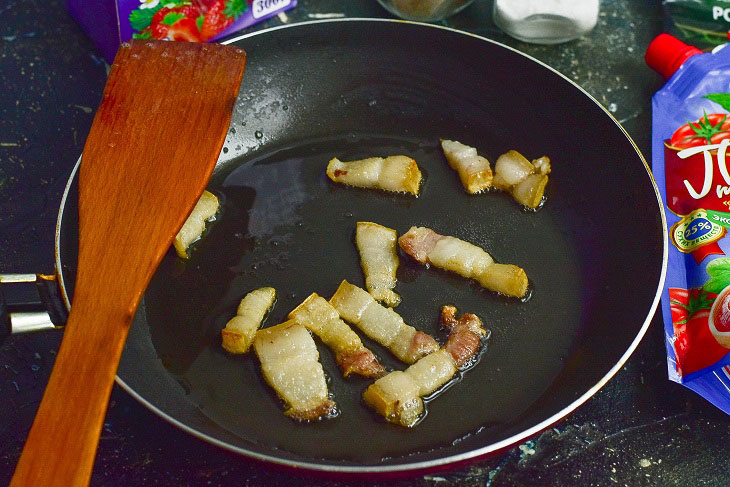 5. In the same pan, put the meat, onion and garlic, which is pre-peeled and cut into several pieces.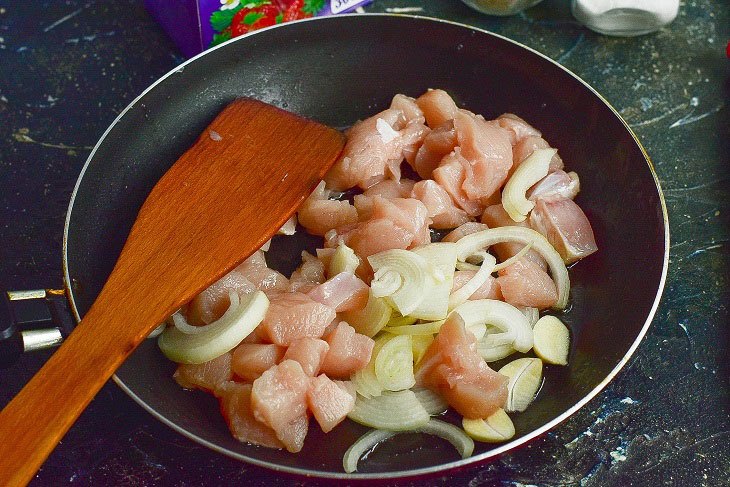 6. Add salt, rosemary and ground black pepper.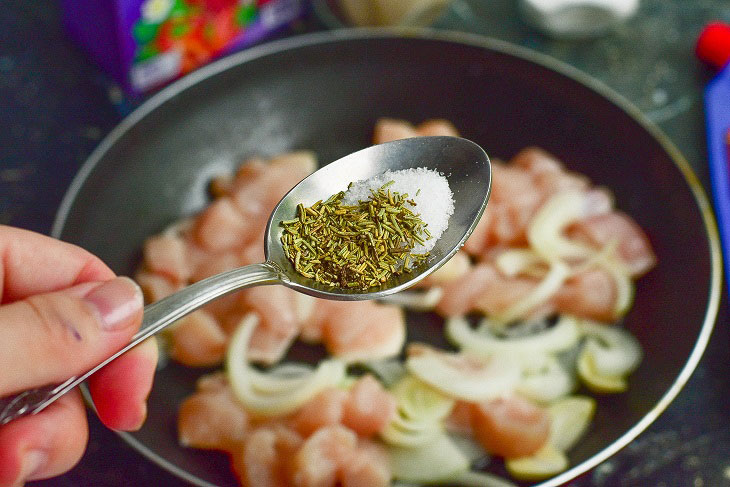 7. Simmer meat over medium heat for 15 minutes. After that, add tomato paste to it, and then sugar.
Sugar is needed if the tomato paste is slightly sour in taste.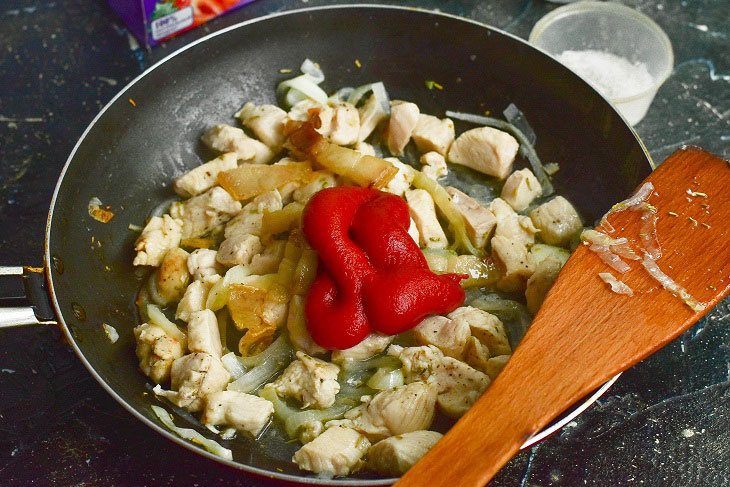 8. In a bowl, dilute the starch by pouring in a little water and mix everything well. Pour into skillet with meat. Stir.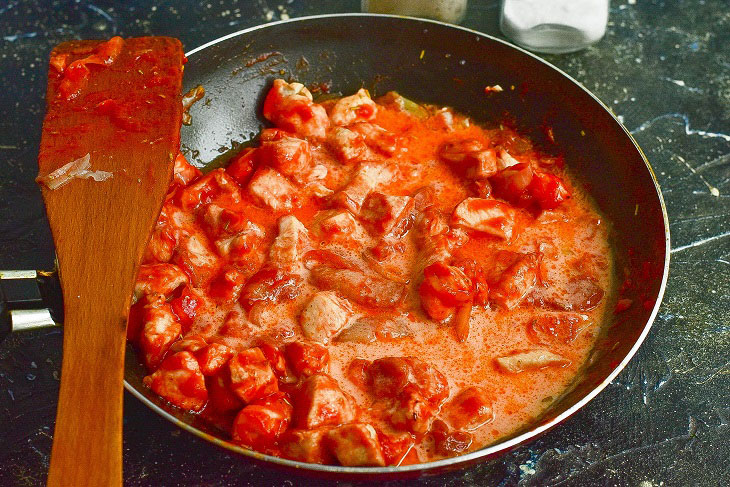 9. Simmer the dish for another 5 minutes. After that, serve roast in Italian to the table.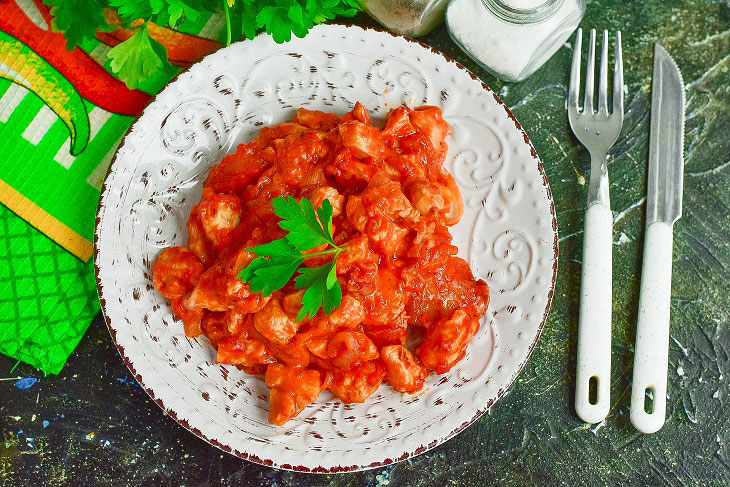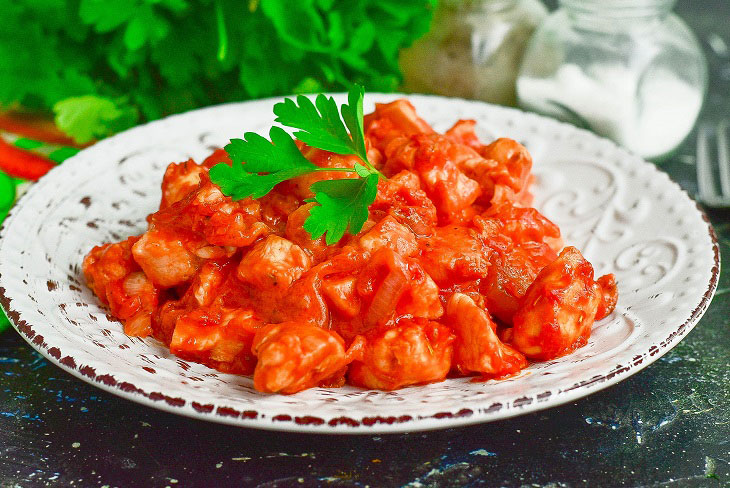 Bon appetit!