Sausages cooked in beer with the addition of onions is an unusual, original dish of Polish cuisine, which will surely appeal to the male audience. Beer is not only a pleasant drink. It is actively used in various recipes. Soups, stews are prepared on the basis of beer, meat and fish are stewed in it. Flour batter with beer is perfect for vegetable and mushroom snacks, and pastries from pancakes, fritters, pizza, bread on beer have a pleasant taste and interesting structure.
We offer you a recipe for baked sausages in onion-beer filling. This dish is suitable for a large company at a beer party or as a main dish for a Sunday lunch. Beer contains enzymes that soften meat. Therefore, sausages turn out to be the most tender, with a pleasant spicy taste. The authentic recipe uses white Polish sausage. it can be replaced with any pork sausage such as Munich or kupaty in a natural casing. The amount of onion should be the same in weight as the sausage. You can use any type of beer of your choice for pouring. It is best to bake sausages in a ceramic mold with sides.
Ingredients:
Sausage – 380 g.
Onion – 380 g.
Beer – 220 ml.
Vegetable oil – 25 ml.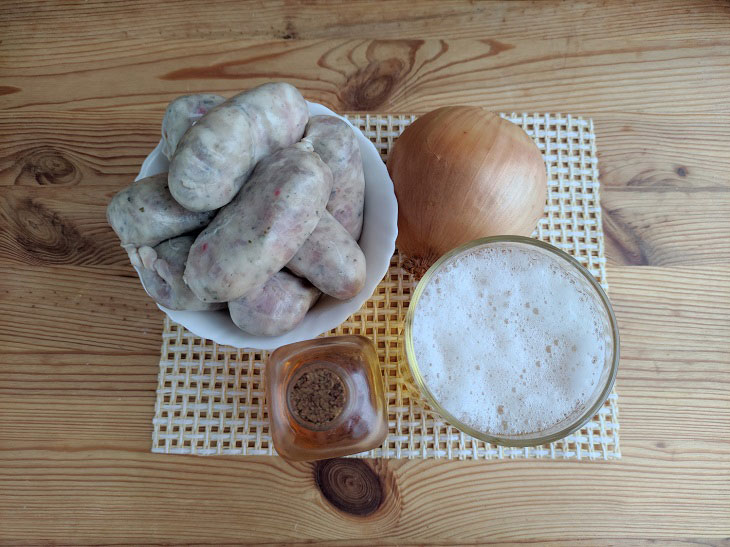 How to cook:
1. Heat a frying pan with a diameter of 25 cm, pour in vegetable oil. Peel the onion from the husk, cut into feathers. Dip the onion feathers into the hot oil. Cook until golden, stirring to prevent burning.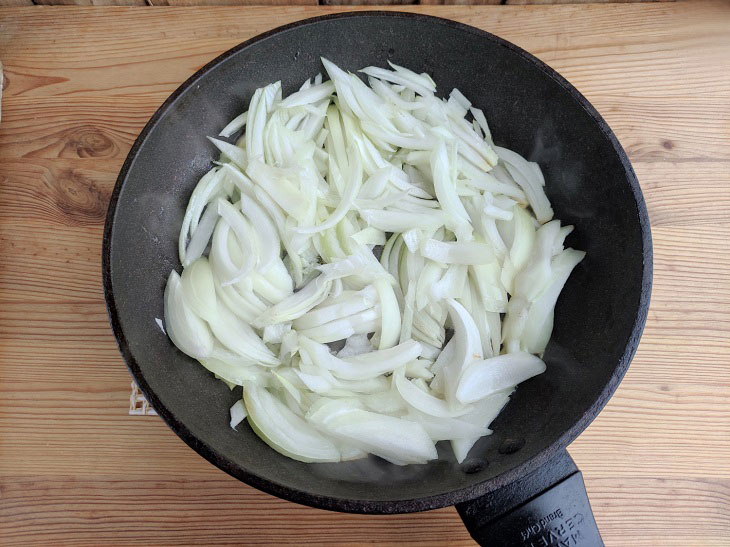 2. On sausages, make oblique not continuous cuts.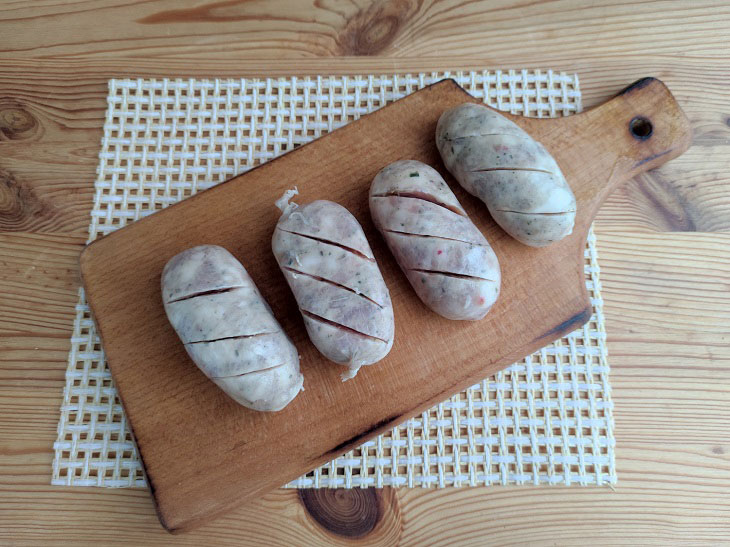 3. Lay the fried onion on the bottom of the ceramic dish. Smooth out.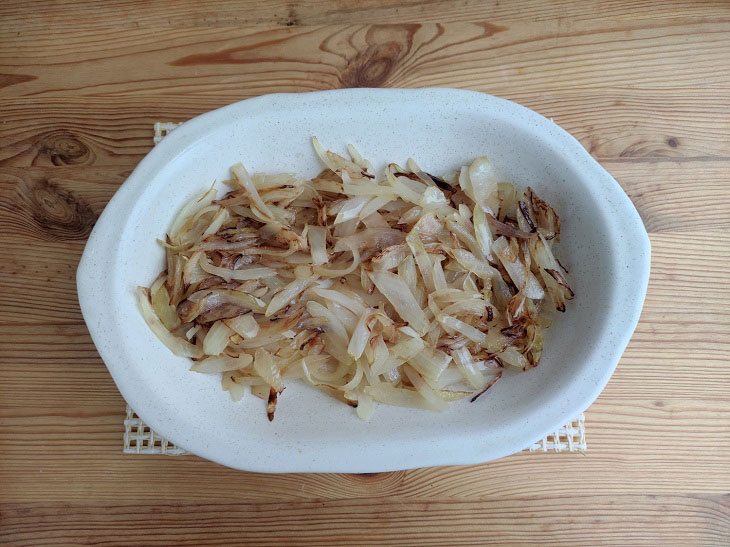 4. Arrange sausages on top in a single layer.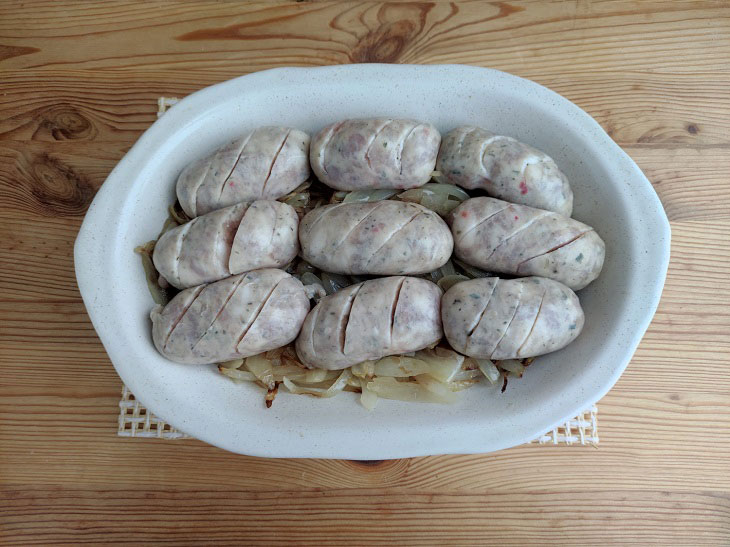 5. Pour in the beer. Tighten the form with foil or cover with a lid and simmer in the oven at 180 ° for two hours.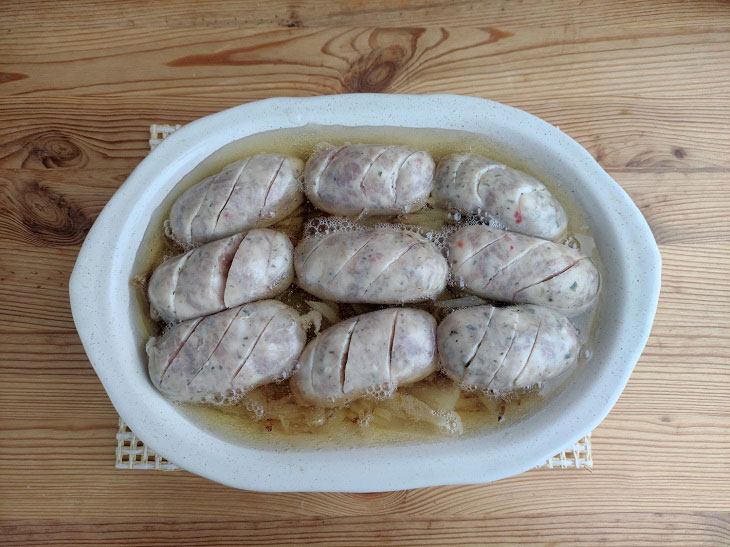 6. Remove foil. Serve the dish in the form in which it was prepared.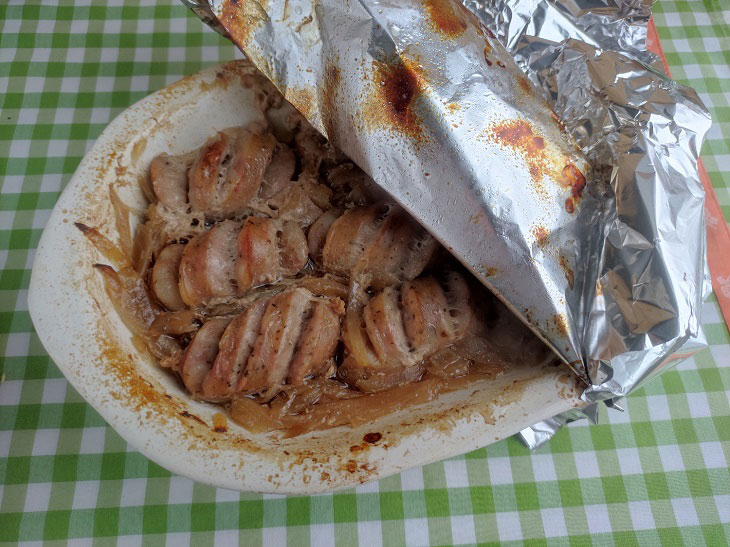 Sausages in onion-beer filling were a success. The onion is almost dissolved, the filling is thick and fragrant. Garnish the dish with bell pepper rings and fresh herbs. When serving, you can supplement the dish with spicy chili sauce, mustard or mayonnaise sauce. For everyday serving, prepare any side dish – mashed potatoes, rice or buckwheat.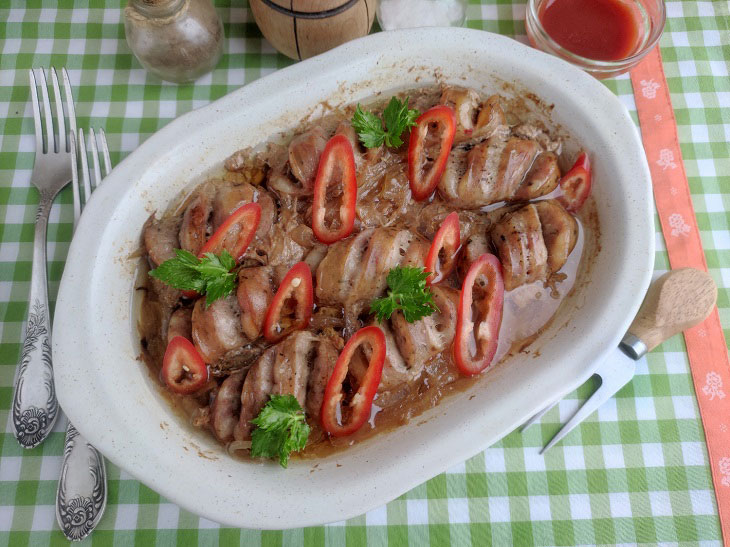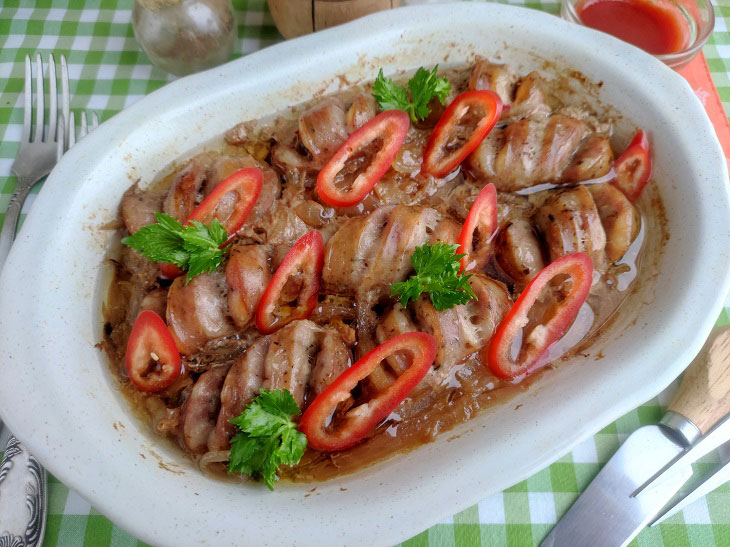 Bon appetit!